All you need to know about the Hungry Hamster Club
The Hungry Hamster Club is well-set on its path to becoming one of the most enticing platforms for NFT users.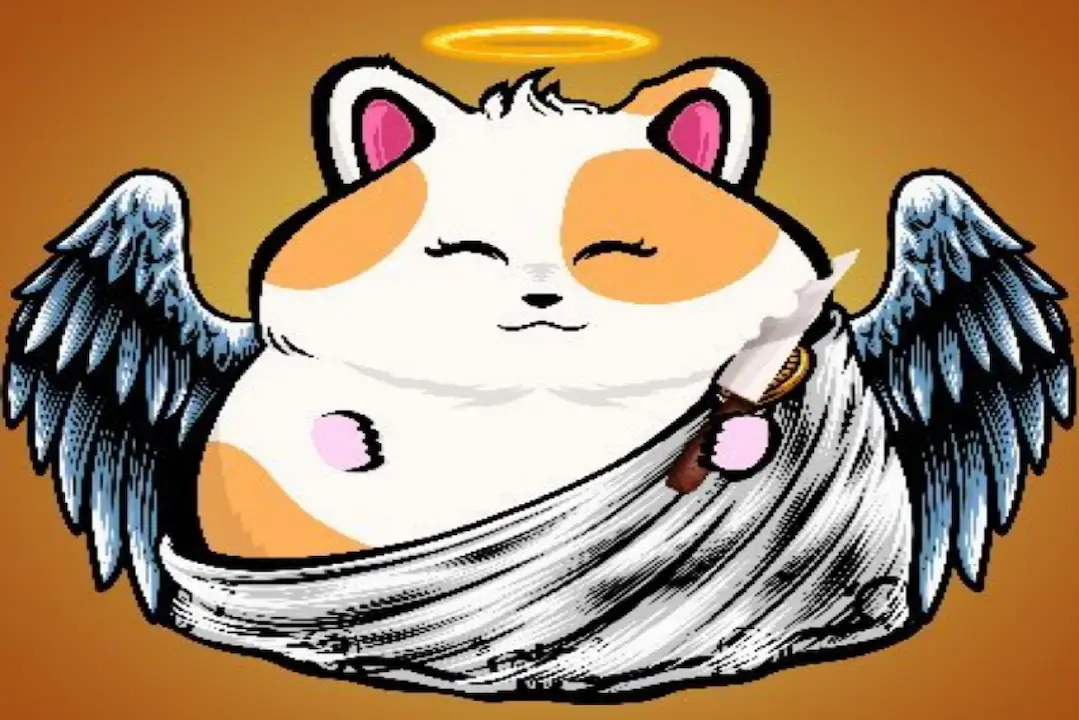 The NFT market has been experiencing an astounding surge. The market for non-fungible tokens was US$41 billion in 2021. The market commands a space as voluminous as the conventional art market, measured to be US$50 billion in 2020.
The market is so lucrative that centuries-old art auction houses, such as Christie's or Sotheby's, have hopped on the NFT bandwagon. Investors are keen to dig deeper into this space, and so are the users and collectors of digital memorabilia. 
But, how do we discover new NFT artists in this rapidly emerging space? Moreover, where should the NFT artists go to showcase their work? Hungry Hamster Club is solving this bottleneck for the industry.
What is the Hungry Hamster Club?
To begin with, the Hungry Hamster Club has created 10,000 hungry hamsters that are unique, non-fungible, and tokenized.
This NFT collection, whose characters disapprove of everything except destroying by eating, is already open for purchase at the platform's official address, 'hungryhamster.club'. 
Each of these NFT characters is hand-drawn. Each character stands out in their costumes, the quirks their characters possess, and the wholesome visual narrative they radiate.
Hungry Hamster Club also keeps its entry barriers low by optimizing gas fees. Keeping its items accessible, the Hungry Hamster Club has relaunched itself on the Solana Blockchain.
While it helps enhance the experience for the new buyers, the earlier collectors do not stay left behind. Owners who acquired their hamsters before the relaunch get three hamsters airdropped for every hamster they own.
What Benefits Do Hungry Hamster Club Members Get?
The Hungry Hamster Club has already received much traction in getting press coverage and grabbing relevant industry stakeholders' eyeballs. Hungry Hamster holders qualify for exclusively branded club toys to be meted out four times a year.
The platform also conducts exclusive NFT sales events only for its members. The users get access to mini-sculpture giveaways and invite to Hungry Hamster Club art events – be it online or physical.
For first-time or newcomer NFT artists, the platform has organized priority access to its Greed Pool artists NFT startup fund and incubator. 
How Does the Hungry Hamster Club Work?
Minting on the platform requires you to follow some easy steps. First, you need to add the Phantom app to your chrome browser.
However, the Phantom wallet is compatible with other browsers as well. Since HHC's relaunch on the Solana Chain, it has started asking you next to deposit Sol tokens into your wallet. 
The third step involves clicking on the Hungry Hamster Club Website, and, finally, you need to indicate how many Hungry Hamster NFTs you want to mint.
Clicking on MINT implies that your job is done. The pricing for a whitelist spot is 2SOL, while that for public sale is 3SOL.
For Whitelisting, which means getting your SOL address authenticated for minting an NFT at some pre-decided time and date, you can keep following the Hungry Hamster on its social media handles, including those on Discord, Twitter, and Instagram. 
What's Next?
The future trajectory for the Hungry Hamster Club is well laid out and full of glittering potential. It has plans to do everything that makes a platform a lively marketplace for NFTs and a ready-to-go destination for buyers, investors, and artists alike.  
The platform, for instance, is in the process of developing three-dimensional Hungry Hamster sculptures.
Experienced three-dimensional artists will be in charge. The platform will start its initiative by making three-dimensional models and prototypes first and then move to actual minting. 
In terms of its incentivization mechanism, the platform will organize NFT drops for its early adopters. It has earmarked 30% of its NFTs for the exclusive drop.
The platform will organize showcasing of its HH sculptures and NFTs at specific venues. It will also introduce a mechanism for co-ownership of NFTs.
In the physical world, the HH Club will come up with toys and 3D models made after its NFTs. The community members will qualify for exclusive early access.
The platform will also introduce Hungry Hamster Club art toys for its members. To access these redeemable collectibles, one would need to provide one's postal address in the platform's NFT verification system. The art toys are available for redeeming 4-times, spanning over a year.
The Greed Pool fund we have already talked about will facilitate incubator A funding and an incubation program to educate, encourage, and empower upcoming artists and creators.
Finally, the HH club will develop a breeding program where members will qualify to mate their hamsters to create a new generation of mixed breeds.
Overall, the Hungry Hamster Club is well-set on its path to becoming one of the most enticing platforms for NFT users. It will grow with its offering, while being well-founded on the Solana blockchain will keep it fast, efficient, and low-cost. 
Have any thoughts on this? Let us know down below in the comments or carry the discussion over to our Twitter or Facebook.
Editors' Recommendations: