Amplify your smartphone's camera with this $9 lens kit
If you're not happy with your smartphone's camera, try this lens kit for size for only $9 bucks.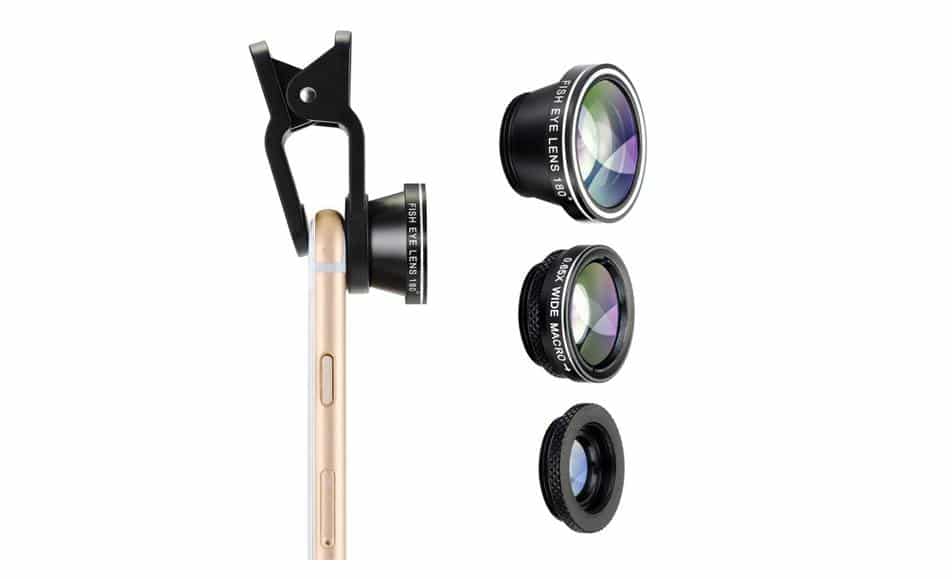 If you're not happy with your smartphone's camera, try this lens kit for size for only $9 bucks.
---
Your smartphone's camera is pretty great for what it is, but its fixed focal length limits the kinds of shots you can get. Luckily, several manufacturers have stepped with up universally compatible clip-on lens kits for just $10-$15, and the results are surprisingly great.
Today, we're exclusively featuring one from Harbor for only $9 bucks (with code 7FJ7B688)!
Unlike smartphone lens add-ons that require a special case or a specific phone model, Harbor's 3-in-1 kit uses a clamp to attach to your device, which means it should work with virtually any smartphone. Once that clip's in place, you get to choose from three different lenses: Fisheye, wide angle, and macro. Several Amazon reviewers have uploaded sample photos and videos, and they look pretty great to my eyes, particularly the close-up macros.
Here's the key details: 
Upgraded And Exquisite Workmanship.This 3-in-1 clip lens is compatible with most cell phones which can take much clearer pictures than older version.

Fashionable And Sleek Design.In comparison to similar products in the market, this clip lens is much more fashionable and durable because of its silvery edge and high quality metal.

Humanity Design,Easy To Use.With jagged edge, you can easily unscrew the wide angle lens which is combined with the macro lens.

Fully Equipped.Equipped with 2 universal clips, you won't be bothered to screw off lens when you want to change the other one. Moreover, lens caps can protect your lens from dust. The microfiber mini-bag prevent your lens from missing or losing.

Portable , Easy To Install. This gadget is tiny and easy to install so you don't need take your heavy SLR camera and remove your otterbox anymore.
[AMAZONPRODUCTS asin="B018TR802A"]
► Harbor 3-in-1 Lens Kit, $8.99 with code 7FJ7B688