An overview of the Arizer Air 2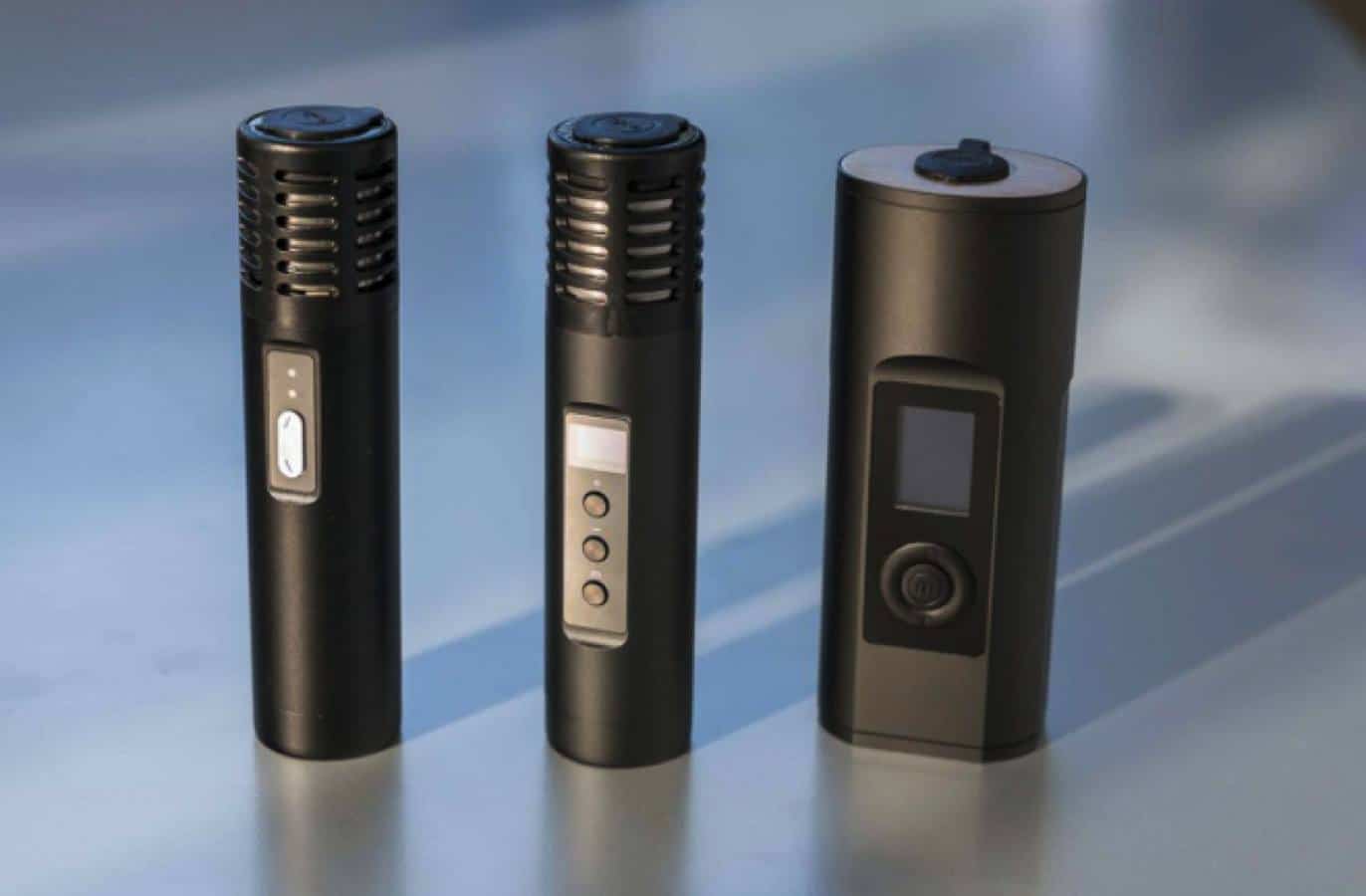 The Arizer Air 2 is a portable vaporizer for dried herbs. It is the latest in Arizer's line of excellent herbal vaporizers and makes vaping a breeze. This is a seriously impressive piece of kit, it has all the features we would expect from a top of the range desktop vaporizer but in a small, portable, tough looking case. You can check out the Australian Vaporizers Arizer Air 2 Review and watch the video to see the Air 2 in action.
It seems like Arizer have been listening to their customers. This device is exactly what most people will want from a portable vaporizer, so let us begin the Arizer Air 2 Vaporizer Review.
In the Box
Air 2 x 1
Air 2 Battery x 1
USB charger and Power Adaptor x 1
Air 2 Borosilicate Glass Aroma Tube x 1
Aroma Dish x 1
Silicone Stem Cap x 2
Belt-Clip Carrying Case x 1
Stainless Steel Stirrer x 1
Aromatics sample x 1
Manual x 1
Out of the Box
First impressions are very positive indeed. The packaging is cool (isn't unboxing fun?), well designed and the device itself was safely nestled inside without a scratch on it. Taking it out, it charged in about 2 and a half hours, which is pretty standard these days for a long-life portable vape like this.
It feels good in the hand, with a sleek metallic finish and borosilicate mouthpiece. It looks cool as hell, slightly military-esque with what looks like the flare holes from a rifle barrel. It comes in blue or black currently and basically oozes quality.
Using the Arizer Air 2
Using the device is easy. There are 3 controls: plus, minus and options. Take the temperature up or down in 10 degree or single degree increments between 50°C and 220°C, a fantastic range and an astounding level of control. Not long ago only desktop vapes like the Volcano could offer such control, now the Arizer Air 2 has one. It also has a smart auto-shutoff system, which saves lots of battery life.
There is a little screen above the buttons that gives temperature readouts and battery status. It also says "Hi" when you turn it on. A speaker built in can give audio alerts, or it can buzz at you to tell you it is up to the target temperature or running low on battery. The screen is also brightness-adjustable for those concerned with being discreet.
Chamber
The chamber is smaller than some portable vapes, only able to fit 0.25g of finely ground herbs, but that is fine for most people. The chamber is easy to access and clean, another bonus. The heating element is made from ceramic and heats up in under 30 seconds, a very competitive time. For the chamber itself, the walls are made from stainless steel, so there are no strange tastes at high temperatures here.
Mouthpiece
The mouthpiece is made from borosilicate glass, which offers the best flavour preservation and cooling of any material used for vapes. It is unfortunately delicate, but with care will last a long time. It feels cool and quality to use.
Battery
The battery is a standard rechargeable AA, which can be swapped out if it runs out and charged via USB inside the machine itself, even when it is being used. It lasts for about 90 minutes of vaping time, an incredible feat for a device this small. It charges in about 2 and a half hours.
Vapour Quality
The truly remarkable thing about this Arizer is the quality of the vapor it produces. Clouds of thick, tasty vapor, consistently. The draw has minimal drag resistance, the vapor is cool by the time it reaches the mouth, and it tastes incredible. There is always a tail off in quality towards the end of a herbal sample, but with the 1°C increments, the user can optimize their experience as well as any vaporizer. For maximum quality vapor in your pocket, there is nothing much better than this.
Price
The Arizer Air 2 does not come cheap, at around $230. However, for that money, you get a very high-quality device capable of extremely high-quality vapor, consistent and lasting operation, and a level of control rarely seen on a portable vape.
Warranty
There is a 2-year workmanship warranty on this device and a 1-year battery warranty as standard. The construction quality is high enough that it does not look like this will be needed.
If you would like to read a more in-depth review, check out the Australian Vaporizers Arizer Air 2 Review.