Are cooking-themed games still as popular as they used to be?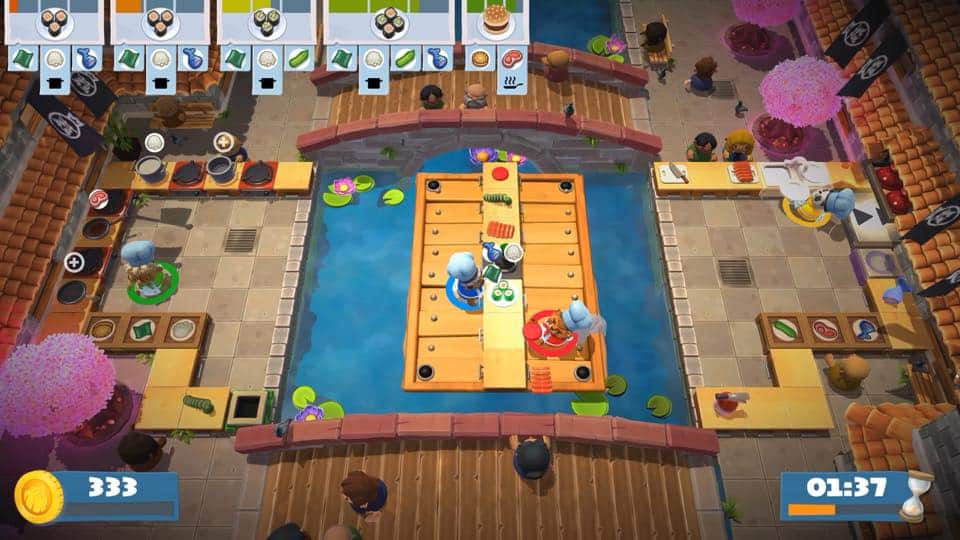 Everyone needs to eat to live and for most people, food is a source of real pleasure. Cooking themes have been huge in popular culture over the years, and there are endless lists of food programmes on television which attract high numbers of viewers. Hell's Kitchen, for example, had a regular audience of nearly 12 million at its peak.
Needless to say, food and cooking themes have been strong in the gaming world as well. The titles come in all kinds of shapes and sizes, belonging to different genres and geared towards a variety of players. Some cooking-themed games have been immense hits over the years. Are they still as popular as they used to be, though?
Cooking Games – The Biggest Hits
There have been some colossally popular and successful cooking and food-themed games over the years,
with some of them making their developers exceedingly rich. In terms of taking a food idea and turning it into a profitable puzzle game, Candy Crush from King is up there at the top of the list. Although the game isn't exactly about cooking, it does use food themes such as candy, ice-cream, and soda. The addictive mobile offering was released in 2012 and has since been downloaded an astonishing 2.7 billion times. It has inspired many other games which use a similar gameplay model with an almost infinite number of levels.
Fruit Ninja is another mobile game which attracted a large number of players. The game from Halfbrick was one of the first ever addictive apps in the early smartphone era, and it exceeded three million downloads five months after its release in 2010. Fruit Ninja requires players to slash at different fruits as they appear on the screen before they can drop. Though not necessarily a cooking game, this one could come under the category of food preparation – that's if you like to slice up your fruit and vegetables with a samurai sword.
Overcooked is a well-known offering which has a heavier focus on cooking than the abovementioned games. The title from Ghost Town Games required players to frantically prepare meals within a time limit. It was released for Microsoft Windows, PlayStation 4, and Xbox One in 2016, and won two awards at the 13th British Academy Game Awards – Best British Game and Best Family Game.
What are the Main Genres?
Cooking themes can come up in games in just about any genre, and they have been used to attract players in just about everything. Cooking simulation is one of the most-used genres, and there have been around thirty titles for various platforms over the years.
The Nintendo Wii had a few cooking games which provided endless laughs for players. Cooking Mama is one of the best-known franchises, and there have been numerous hits in the series for Nintendo consoles and handhelds. The first game for the Wii was Cooking Mama: Cook Off in 2007, which was the sequel to the Nintendo DS offering Cooking Mama in 2006. The first title was awarded IGN's "Best of E3" award that year, and the Wii games were well-loved as well. To play the console offering, players needed to complete a series of mini-games in order to create dishes. The Wii remote allowed players to make movements similar to real-life cooking techniques like cutting and stirring. A sequel entitled Cooking Mama: World Kitchen was released in 2008, highlighting the popularity of the games.
According to MyFoodSubscriptions.com, cooking themes have also been quite prevalent in the online casino sector, especially within slots. The original slot game created by Charles August Fey had fruit symbols on the reels, and now modern-day offerings have taken this idea a few steps further. Pizza Palooza at Wink Bingo, for instance, uses pizza sauce, pepperoni, anchovies and other popular pizza toppings as symbols on the reels. Perhaps it's due to the attractiveness of food that has made it a common theme for games that aren't necessarily about cooking. Puzzle games for mobile are another genre that uses food symbols but doesn't simulate the cooking process. Examples of this are the previously-mentioned Candy Crush, and Jelly Splash.
There are some mobile games that put the player in charge of running their own restaurant, and these would come under the genre of business simulation. One of the biggest franchises in this genre was Restaurant Empire from Enlight Software, which began in 2003 for Microsoft Windows. This was followed by Restaurant Empire II in 2009. Both games allowed players to create their own restaurant and restaurant chains, where they were able to choose what cuisine to sell and design the décor of the eateries.
How are New Arrivals Like Overcooked 2 Faring?
Cooking and food-themed games have enjoyed such a successful history, and they're continuing to thrive today with new offerings attracting high playing figures. Overcooked 2 was recently released for Nintendo Switch, PlayStation 4, Windows, and Xbox One in August this year, and the game has received a similar critical reception to its hugely popular predecessor. On Metacritic, it has a score of 83 out of 100, indicating that it is a strong offering. It builds on the original game with new interactive levels, restaurant themes, chef costumes, and recipes.
Virtual reality could also help enhance the experience for players who like cooking simulators. There is already a title for Oculus Rift called The Cooking Game, which gives players the opportunity to prepare and cook a variety of dishes and complete numerous challenges. As the graphics and technology get more advanced, this could be a great way for budding chefs to practice their skills in a safe environment.
Cooking food-themed games look set to continue to attract high playing figures, and they are definitely still as popular as they used to be. VR will be a big help in taking them to the next level, and soon people will be able to create the most complex virtual dishes imaginable.