Are healthcare technologies bringing more harm than good?
Technology has brought dramatic changes to the quality and accessibility of global healthcare.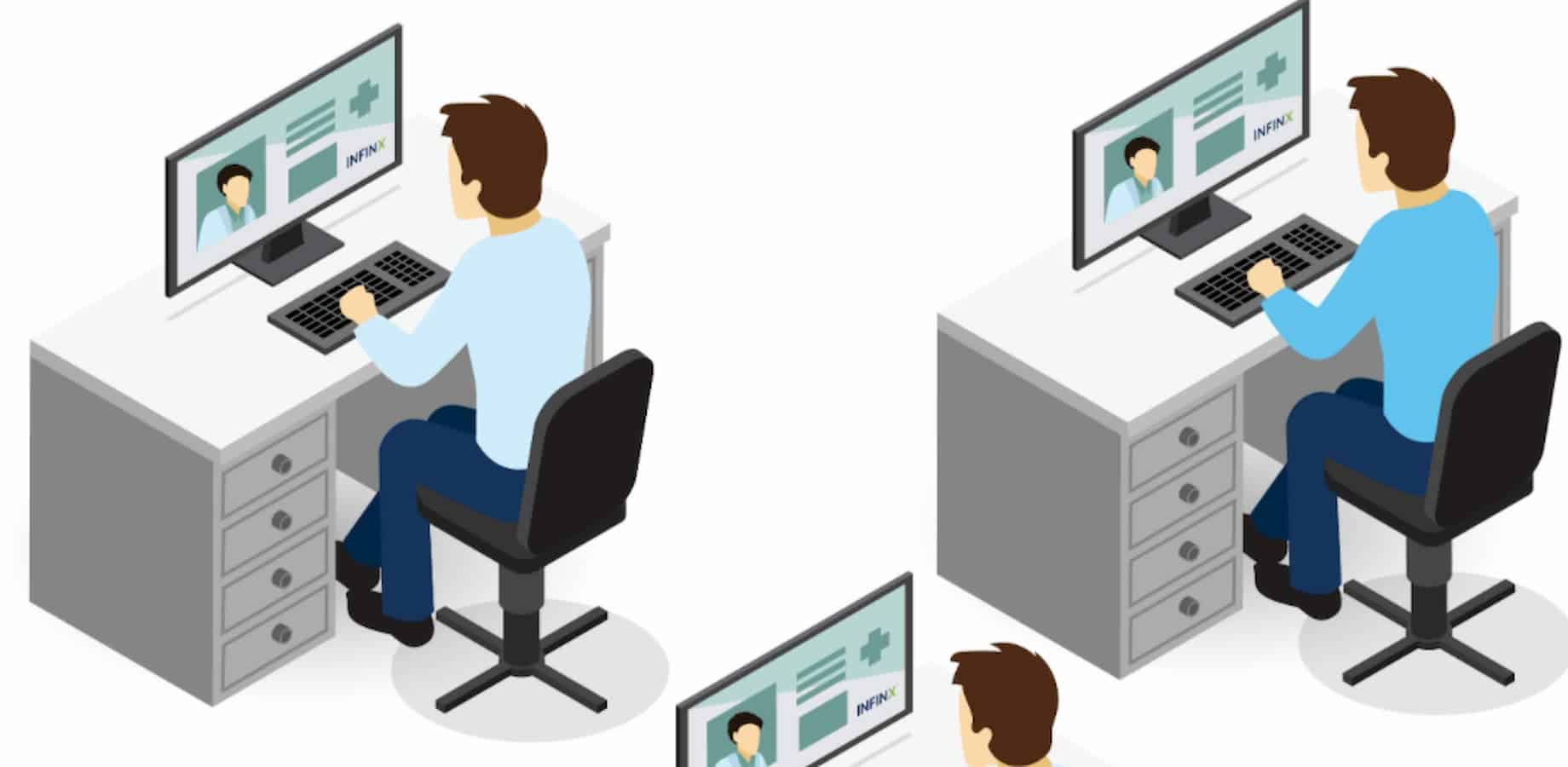 The power of technology is limitless. Nowadays, we could do everything online, from grocery shopping to attending classes and paying our bills. We're privileged to be living in a time when robotics and artificial intelligence can help us build connections and make our lives easier. 
Some of these breakthroughs have an incredible impact on medicine and health care. Telemedicine and data technology, for example, have increased the quality, safety, and accessibility of global health care. While these tools have been a powerful driver of medical progress, new technology, however, often comes with risks. 
Electronic Health Records 
An electronic health record (EHR) is the digital version of a patient's entire medical history. It indicates demographics, medications, allergies, diagnoses, progress notes, and other administrative clinical data essential to that person's care. 
Unlike paper charts that can easily be damaged, lost, or destroyed, EHRs can be backed up and easily retrieved anytime. EHRs are easy to read and update which reduces the risks of human errors. Doctors and patients can easily access them from anywhere as long as they're connected to the internet. 
EHR systems make it easier to collect, process, and analyze clinical data. Information is stored online via a cloud-based system where doctors can easily access and exchange notes about the patient's entire history. This is particularly helpful if a patient needs to see a specialist or switch doctors. Because data is readily available, doctors can personalize treatments which can help speed up a patient's recovery. 
Additionally, good data management can prevent fatal mistakes caused by miscommunication. Errors like wrong-site surgeries or wrong prescriptions can be avoided if the information is provided clearly and quickly. This way, patient safety is prioritized and on-site efficiency is enhanced. 
Data technology, however, comes with pesky risks. Health care data is some of the most private information about human beings, which makes it profitable for insurance frauds and identity thieves. 
In an EHR, a patient's name, address, birthday, and Social Security number are placed in a single location, making data more vulnerable to cybercriminals. The more devices connect to a network, the more exposed the database becomes.
Unfortunately, cybersecurity is rarely a priority in most hospitals. The lack of defensive measures can cause major breaches in patient data, which can bring legal trouble and tarnish the hospital's overall image. 
Telemedicine 
Telemedicine is the delivery of health care services via telecommunication technologies including email, messaging, phone or video. It is particularly useful in situations where the patient is unable to visit a healthcare facility in person.
Distance, travel costs, and clinician shortages can limit a patient's access to health care. Fortunately, telemedicine can overcome these barriers. 
Patients from rural areas and underprivileged communities simply have to schedule an online consultation instead of making multiple trips to the hospital. By communicating with your doctor on your smartphone or computer, you can save money on gas, parking, and public transportation. You can also avoid traffic jams that could make you late for your appointment. 
Telemedicine makes it easier for disabled and/or elder patients to receive care from the privacy of their own homes. Going to the doctor's office means being exposed to different diseases. This can be dangerous for patients with frail conditions. Telemedicine eliminates the risk of infections and keeps patients safe. 
While telemedicine has its strong points, it also comes with its own drawbacks. 
Telemedicine can be expensive to set up and maintain. Hospitals and clinics need to have the necessary hardware, software, and seamless internet connection on site to ensure efficiency. They also need to factor in training time and costs for clinicians. As such, this technology may be too costly for smaller healthcare facilities. Similarly, patients with no access to digital devices and/or Wi-Fi will be unable to take advantage of this service. 
Like EHRs, telemedicine presents privacy risks for patients, providers, and insurance companies. Chats and emails are not always secure. Medical apps and third-party platforms are often vulnerable to frauds and hackers. Without proper security measures, a patient's medical history and personal information can easily fall in the wrong hands. 
Is technology worth the risks?
In a sensitive industry like health care, it's important to question whether introducing more technology will bring more harm than good. 
While EHRs and telemedicine may bring financial and security issues, their advantages outweigh their potential risks. At the same time, knowing and preparing for these risks is an important responsibility of medical providers. In order to leverage these emerging technologies to their fullest potential, clinicians need to know how to use them safely and properly. 
When it comes to cybersecurity, the healthcare industry needs to partner with tech companies to provide maximum data protection. Purchasing encryption tools, enabling two-factor authentication, and changing passwords regularly can limit your vulnerability to cyber criminals. Having a comprehensive data backup implementation strategy can make recovery easier in cases of breakdowns or malicious attacks.
Additionally, hospitals need to expand their digital literacy. Many physicians still think of new technologies as unnecessary expenses. Knowing the positive returns of going digital can push more providers to invest in the right tools and software. 
Technological innovations in healthcare can make life easier for both provider and patient. When used responsibly, they can produce better health outcomes and save as many lives as possible. 
Have any thoughts on this? Let us know down below in the comments or carry the discussion over to our Twitter or Facebook.
Editors' Recommendations: