Audials One is an excellent streaming media player that lets you record anything from the internet
Find, record, download, convert anything from the internet with Audials One.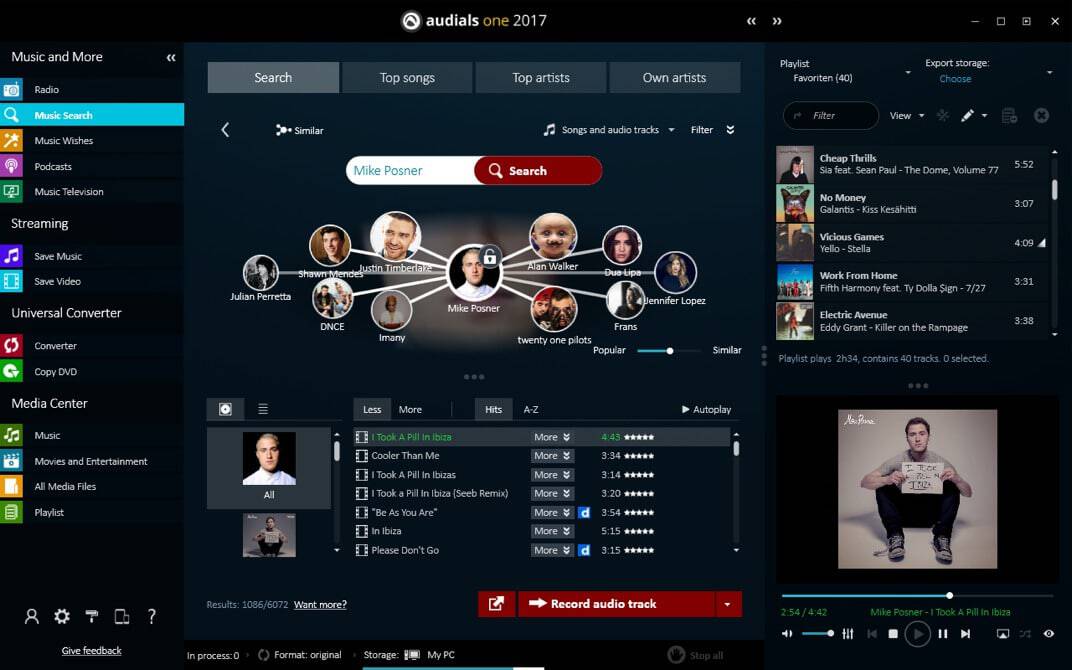 Find, record, download, and convert anything from the internet with Audials One.
---
Streaming audio and video is a very popular form of entertainment on the internet with many thousands of radio stations, movie channels, and video services. However, streaming itself can be somewhat problematic if you do not have the right program on your computer to handle all the services in the correct manner.
Enter Audials One which promises to be one of the best streaming programs that works with your computer to locate and play programs from around the world.
What is Audials One?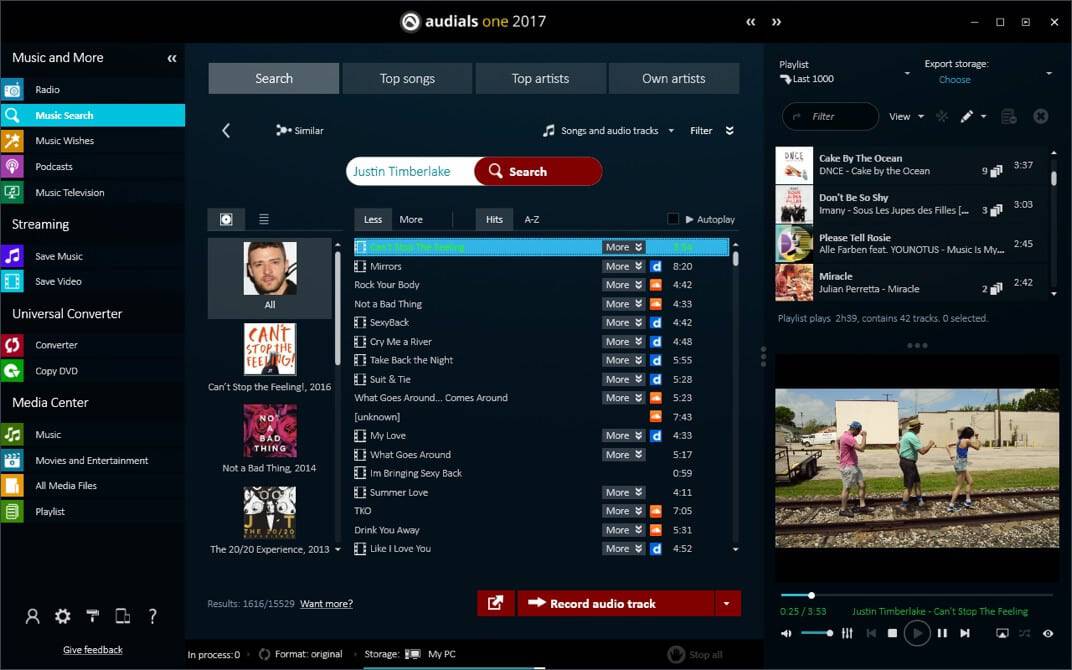 It is a streaming recorder for you to view and listen to music and movies. You can format the converter for all types of media and to play on different devices. This means that you can put it on your computer or mobile device so that it can stream from the many different sources available. You can also get the streaming directly to your hard drive, to the Cloud, or to mobile devices that have an internet connection.
Audials One is designed for Windows 10, 8, and 7 so you can download and use it almost immediately. The demo version is free and you can try it out on your computer or mobile device to see if it works well for you. There are no strings attached when using the demo version and you can remove it whenever you want.
Benefits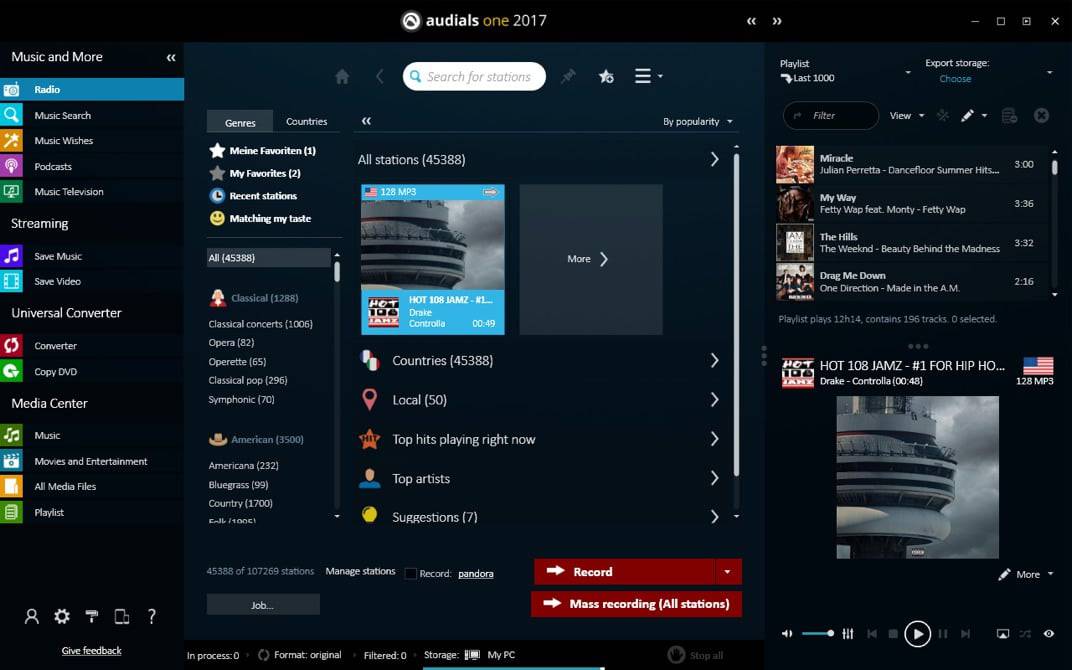 While there are many streaming service programs available, Audials One does offer some advantages that makes it worth considering if you enjoy internet radio stations and movie or video services.
Record Programming: You can use Audials One to record what is streaming all at the click of a button. This means that you can save streams of music, videos, and moves just like downloading a file. You can store and play the clips on your computer, laptop, smartphone, or tablet anytime. This allows you to save what you want and replay it anytime all from one program.
No File Conversion: Because Audials One plays up to 85 different file formats and on 84 different device profiles, you do not need the file to undergo a conversion to play it. You can enjoy audio and video files from many different sources that will play instantly on your computer, mobile device, or gaming console. Because it is recorded to the streaming device, you do not have to worry about compatible file formats ever again.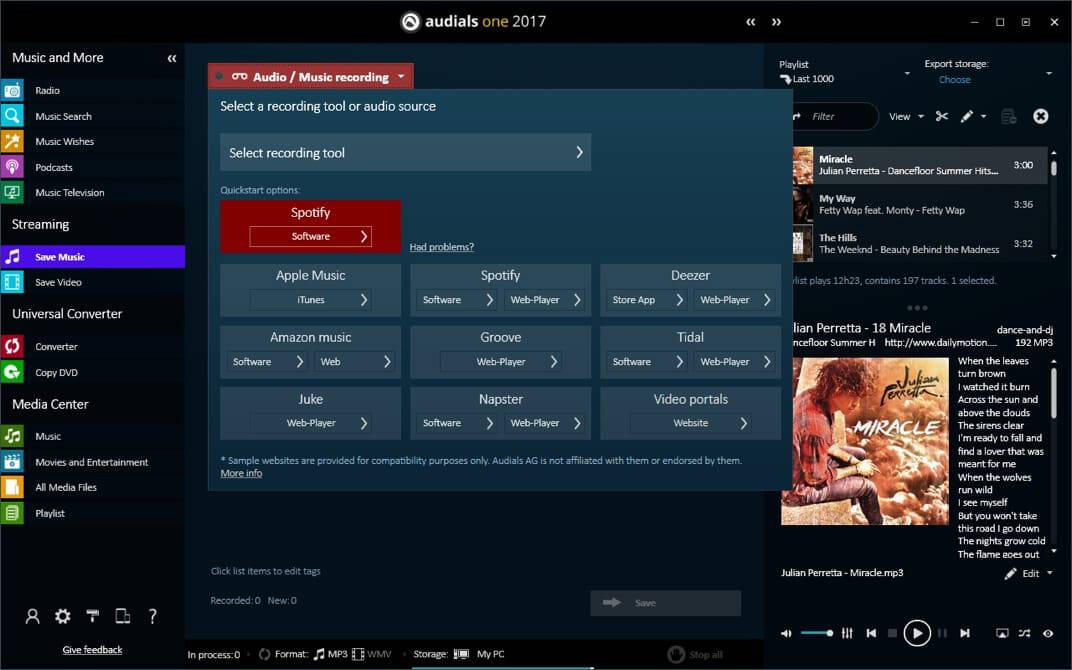 Streaming Search: Another nifty aspect of this service is that you can find new streaming sources such as radio stations quickly and easily. This means that you can add to your collection of stations to find what you want and can record them when you want.
Audials One is designed to be a complete service when it comes to finding, viewing or listening, and downloading audio and video sources into files that can be played at any time. If you are looking for an easy to use program that will open a world of streaming services for you to view, listen, and download, Audials One is the way to go.