You seriously need to download AVG Antivirus Free 2017 Virus Cleaner for Android right now
There's a reason why AVG Antivirus was the first antivirus app on Google Play to break 100 million downloads and is used today to secure phones and tablets across the world.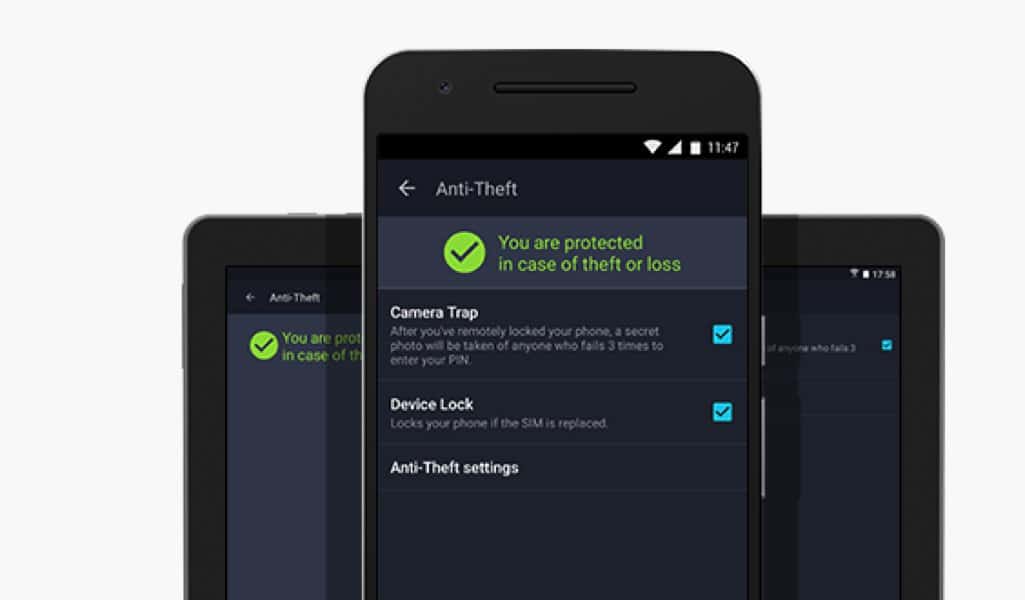 Nothing is worse than experiencing a virus on your smartphone or tablet device. When you are subject to a virus, you end up losing access to your device, or worse. With free antivirus software, you have the ability to eliminate any viruses from ever accessing your device. Top antivirus software provided by AVG is an essential solution to your virus and security needs.
AVG provides a simple solution with a free download or upgradable options so that you can have access to the security you need for your mobile devices. AVG offers a free 30-day trial of their Pro version, which includes a number different features. The free version will aid you in staying away from suspicious links, sites, and networks, but the Pro version has a bunch of cool features that go way beyond the basic mobile security needs.
Virus Cleaner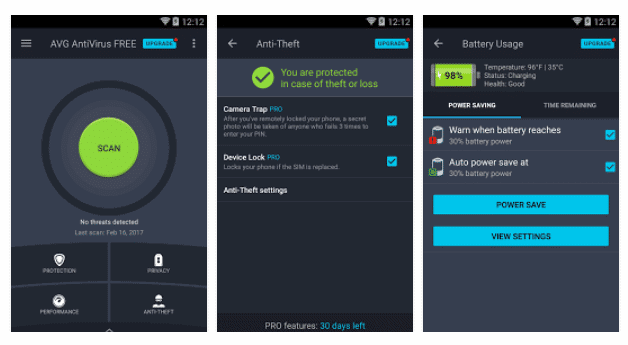 With the Google play antivirus download available by AVG, you will instantly be protected. AVG offers a Basic plan that is absolutely free and offers quality security capabilities including a virus cleaner. With the free protection, you will receive real-time security updates and see viruses, malware and spyware stopped in their tracks. Unsafe links will be blocked as well as downloads and email attachments.
With this version of the AVG software, your device is provided with solid protection. It definitely provides the foundation of security that you need, I suggest downloading an antivirus application shortly after purchasing an Android device to ensure your privacy and safety.
Upgrade for More Features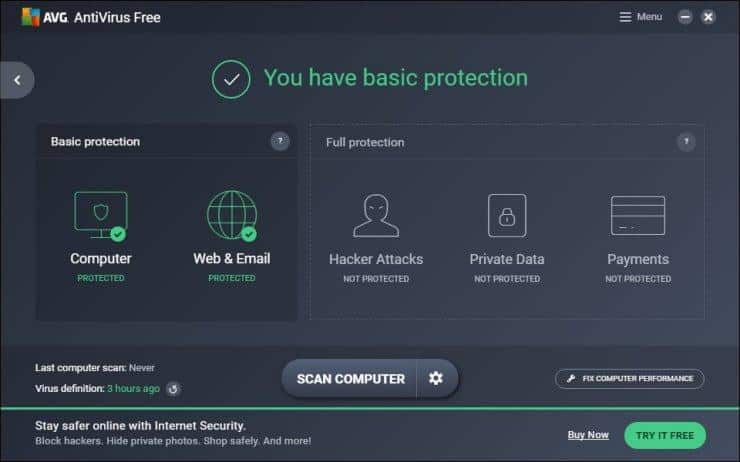 Upgrade to the AVG Internet Security Unlimited plan and have access to unlimited protection for your tablet or smartphone device. Not only does this plan offer the features of the Basic download but even more features for maximum protection. An Enhanced Firewall will keep hackers away while additional security protects any online shopping purchases or banking needs.
The upgraded software package also includes AntiVirus PRO for Android as well as spam, scam, and phishing email blockage. For your security needs, chat and phone agents are available 24/7.
Some of the other features include:
App Lock

– Gives you the ability to require a unique PIN code to access any private photos, documents, etc.

Camera Trap

– After someone tries to unlock your device three times, camera trap will snap a photo of the culprit and their location, which will then be forwarded to your email.

Device Lock

– Typically after getting your phone stolen the individual will attempt to remove your SIM card. Device lock will disable your phone upon removal or the SIM, rendering it useless.

App Backup

– AVG Antivirus includes app backup which will store all your favorite games and utilities on your SD card.
Whichever option you choose, you will have some form of protection in place to secure your mobile device. Smartphones, tablets, and computers can all benefit from the product by AVG. With over 100 million downloads, AVG proves to be the right choice and solution for keeping your mobile devices safe.Download the software program today to see how you can be better protected.