AWeber is awarding $20K to one small business or nonprofit making a big impact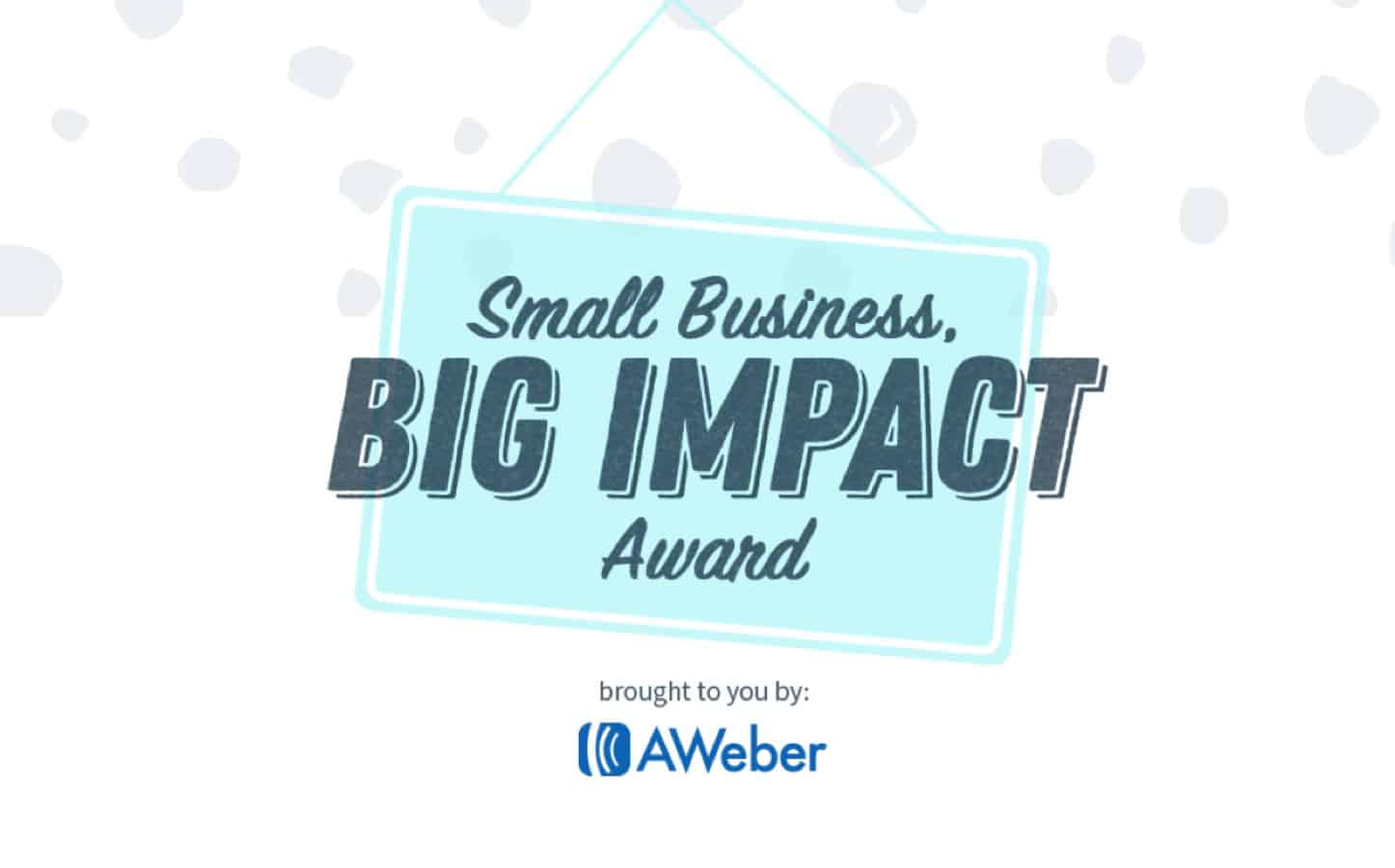 20 years ago, the first email autoresponder was introduced to the market by AWeber. Since then, they have gone from a small start-up to a robust organization growing to over 100,000 customers worldwide, successfully reinventing the way business and nonprofits connect with their audiences by providing easy-to-use, yet powerful email marketing and automation tools.
In honor of their 20th anniversary, AWeber has announced the Small Business, Big Impact Award contest. The contest is open to all U.S.-based small businesses and nonprofits with 50 or less employees that are making a big impact in their community.
"This award is a way for us to not only celebrate an important milestone in our company's history, but more importantly to reward the accomplishments of the incredible businesses and charities that we serve, and to help them make an even bigger impact in the world," said Tom Kulzer, founder and CEO at AWeber.
Contest Details
Open: October 15th, 2018 – January 4th, 2019
Submit an up to 90-second video or 300-word essay describing your small business or nonprofit and answer the questions, "How are you making a big impact and how would you use $20,000 to make an even bigger impact in the lives of your customers and community?"
Starting January 21st, 2019 through February 8th, 2019, a panel of judges s, with representatives from AWeber and other prominent business experts, will select 20 finalists, who will be presented for public voting.
The winner of the Small Business, Big Impact Award will be announced during a live broadcast on February 21, 2019.
To enter visit https://www.aweber.com/bigimpact.htm
What are you waiting for? Do you think your business has a chance at winning? 
Editors Recommendations: