Before spending $200 on a GoPro, try this well reviewed alternative for $57
Want to get all the perks of an action cam but without spending $200 or more on a GoPro? Here's a worthy alternative!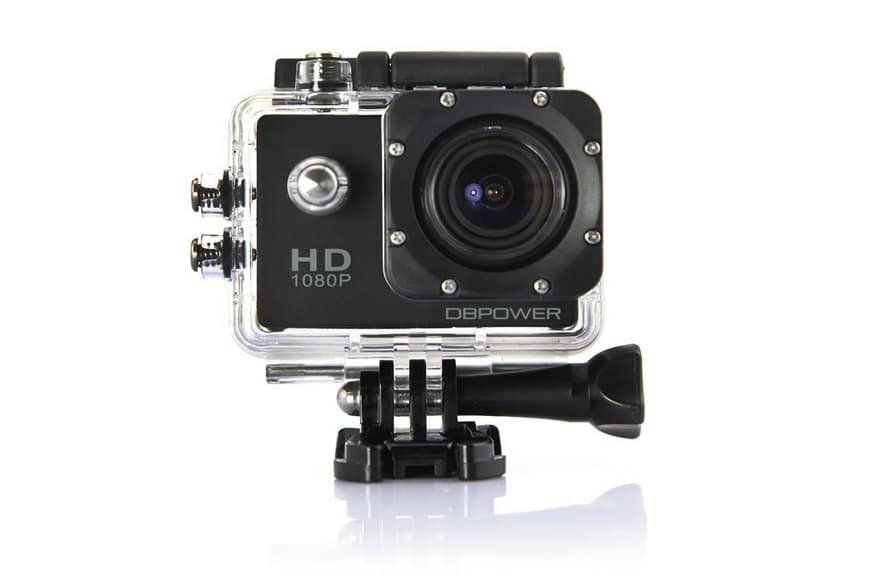 Let's say you're curious about action cams, but don't want to drop hundreds of dollars on a GoPro…at least not yet. These DBPOWER alternatives certainly don't have the same brand recognition, and their image quality isn't quite up to par with GoPro's high end offerings, but their prices are absolutely ridiculous.
Today on Amazon, you can get a basic action cam with waterproof housing, two batteries, an LCD screen, and tons of mounting accessories for just $57 with promo code IWXPZCB9. If you want to add Wi-Fi to connect to your phone on the go, that'll be just $8 more. I can't say I've used these cameras personally, but their reviews are mostly solid, and the sample photos and video uploaded by customers seem pretty amazing, considering the price.
DBPOWER 1080p/12MP Waterproof Action Camera ($57) | Amazon | Promo code IWXPZCB9
Here's some additional info:
2 rechargeable batteries, double recording time and double enjoyment.

1.5 inches (3,81 cm) HD LCD display, for previewing videos.

58 grams only, equal to an egg, even can't feel it when using it on a helmet or monopod.

Supports TF card up to 32GB: 8 hours videos in 720p or 5 hours in 1080p.

HDMI, USB, AV video output, available for connecting computers, TVs and projectors.