Before you start running ads, consider these strategies for your startup by Metric Digital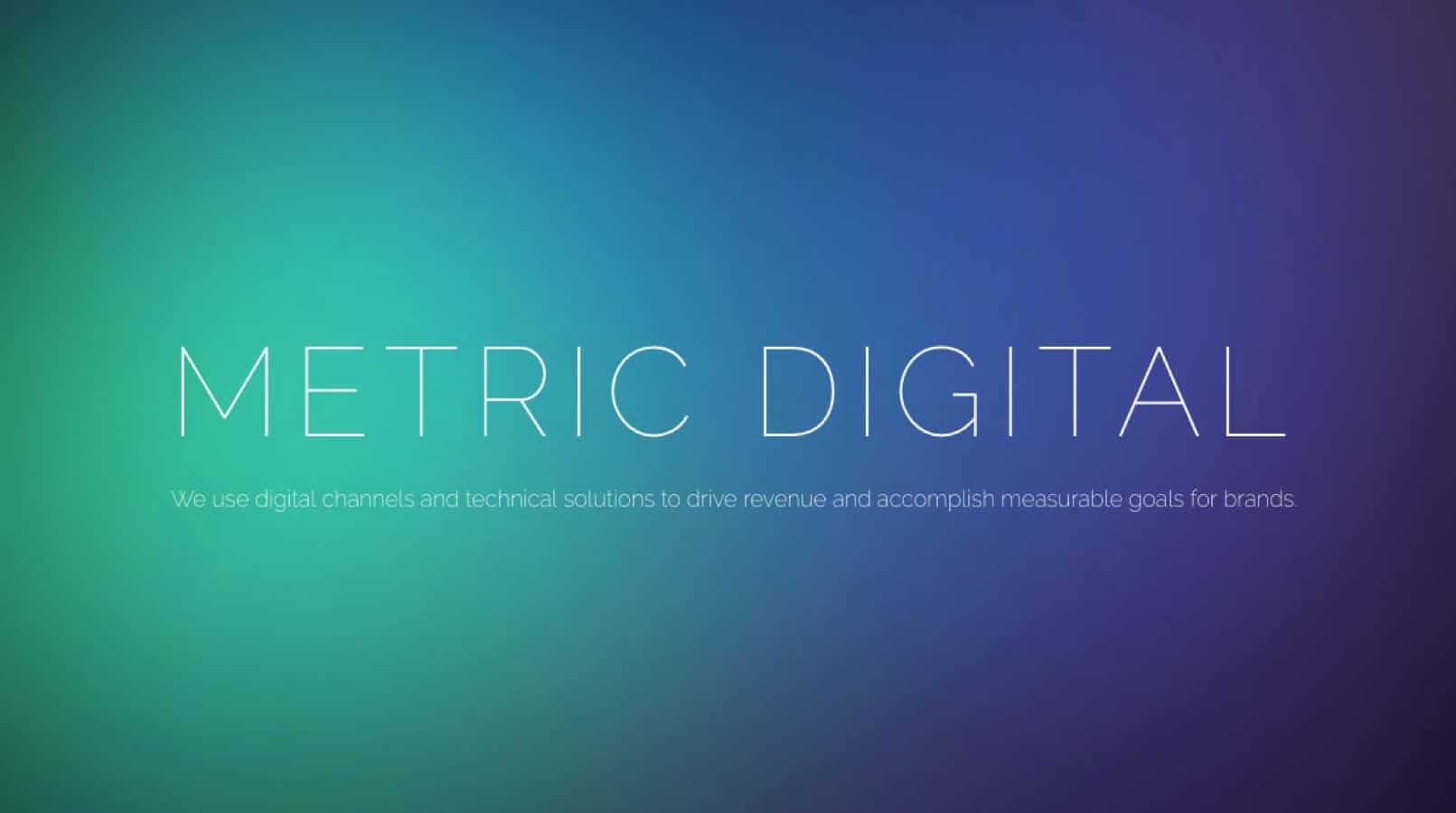 Many startups know they need to use ads to help scale their user base, but sometimes it's hard to know where to start. When is the right time to advertise your brand and is advertising really for you?
With expertise in paid advertising, paid search, and email marketing, leading marketing agency Metric Digital has generated hundreds of millions of dollars for their clients. Their clients range from small ecommerce brands to Fortune 500 companies. We spoke with Kevin Simonson, the CEO and Co-founder of Metric Digital, to learn how startups can effectively utilize advertising to maximize growth.
Q: Can you offer any tips for early-stage startups who are starting to think about running ads for the first time?
There's a right and a wrong time to get serious about paid media. If your goal is to make a positive ROI on your paid advertising, here's what your company needs to have figured out before you start running ads in a substantial way ($3k+ per month).
Ask your team these questions: Do you have tracking infrastructure in place? Do your products already have ad creative? Do you have historical data on your ideal audience? Is your site mobile response with no lag time issues? Have you eliminated broken links, typos and/or any missing images? Are your product shots sized correctly, photographed enticingly, and reviewed credibly? Are you capturing emails and making your pages easy to interact with?
If you're early stage, those are the basic building blocks, without which paid ads won't work.
Q: Are ads for everyone?
Absolutely not. Paid advertising works extremely well to drive revenue for ecommerce brands. But digital marketing can also be a significant investment. And if your business is not ready for it, you risk wasting heaps of time, energy, money, and, most importantly, customer attention.
Ads are for you if your company has already covered the digital marketing basics, as indicated above. If your ecommerce company successfully did so, you are ready to set up your paid campaigns and begin converting traffic into revenue.
If your company is not ready, that's okay too. Everybody has to start somewhere. Before spending money, take the time to fix any leaks in your current tactics to prepare your brand to maximize conversions in the future.
Q: When does it make sense for a startup to go from running their own ads to hiring an agency?
It makes sense when they have the pillars of their digital house in order. Only then will the company be in the best possible position to hire an agency to run paid ads, maximize conversions, and grow revenue. Think of those pillars as follows:
First, assess your brand's skill level around categories like devices, polish, product, usability, conversion, focus, traction, financial, and tracking. Next, think hard about your "core voice." Start with a single thought that captures the soul or essence of the brand. Then, as you codify how the brand is experienced by customers, make a list of attributes the brand stands for that resonate with the target. Finally, summarize the benefits both emotionally and functionally.
As for the tactical side, test the low hanging fruit. Before you start running ads, see how the pros do it. Learn the ins and outs of paid social creative from the people who actually run it, and the clients who actually capitalize on it. Try setting up dynamic remarketing ads from the product catalog on Facebook, or try a lookalike audience based on your top purchasers.
Most importantly: Measure first, optimize second. If you're a young retail company, we understand that for every dollar you spend, you want to see a return from it immediately. Of course. That's smart business thinking. But also know that return on advertising spend can be an elusive metric. In fact, there are some less revenue-centric metrics to consider before you start running paid advertising, such as lifetime customer value, net promoter score, and average sales cycle length, to name a few. Have patience and measure everything. Then you'll be poised to optimize.
Until you've taken all of these steps, you probably don't need an agency to run campaigns for you. Even if you could afford it, it wouldn't be the best use of your expenditure.
Q: Anything additional you'd like to share about Metric Digital?
As the CEO and Co-founder, my goal has always been to have fun at being the best at what we do, which is selling products through paid advertising, and I'm grateful that we are doing this. Years ago, if you told me that I was going to get invited to Facebook, walk in and see the name of my company all over their office screens and hear that we're one of their fastest growing agencies and they want to work more closely with us, I would've laughed at you. Then that actually happened this year.
In an age of marketing gurus and growth hackers, this is something that is true: If you consistently grow brands and treat people well, clients will refer business to you. We are building an agency that we are proud of because we get brands the results they want, ethically and while having fun. I'm grateful to be here, doing this, and it looks like we'll be doing a lot more of it in the future.
Have any suggestions you want to share? Let us know in the comments below. 
Editors' Recommendations: