The best AI article generators (2022)
While not all of them can match the quality of material written by humans, most get the job done.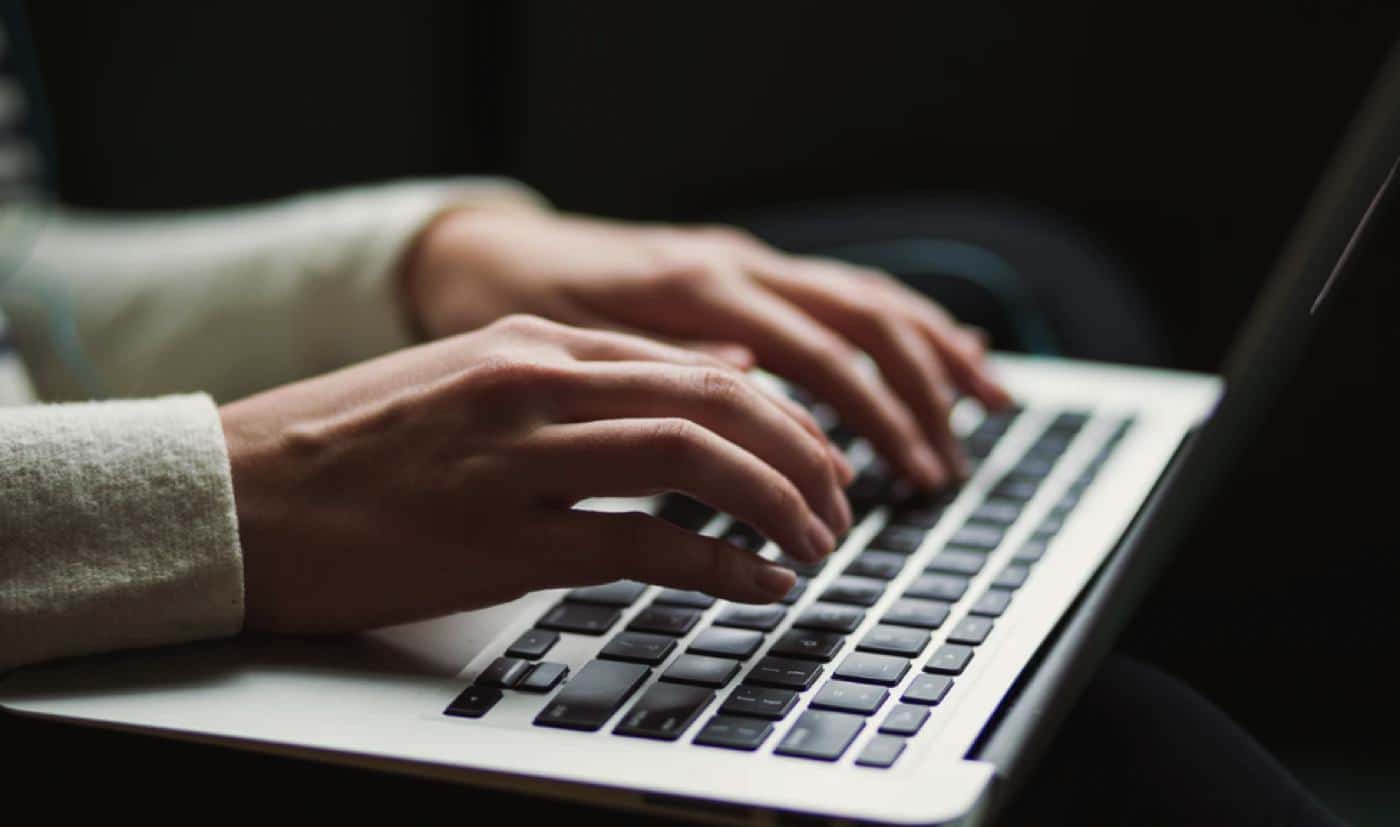 The world is at the cusp of a new and radical technological change. This revolution has seen artificial intelligence (AI) develop at breakneck speed and spread across all spheres of our lives in such a short time.
There's no limit to its application, which we interact with daily through smart medical devices, driverless cars, intelligent chatbots, financial trading systems, and even content creation.
Speaking of content creation, the rapid development of AI-powered writing software for the web is one of the most exciting trends.
AI content generators serve various purposes, including natural language processing, topic clustering, and idea generation from user stories.
Over 950 million blog posts have been written this year, showing the high demand for content.
Given such a growing need, it's no surprise that an army of article writing tools has flooded the writing industry. In this guide, we'll examine a list of our top picks that will help you write and publish high-quality articles.
Our top 8 picks for 2022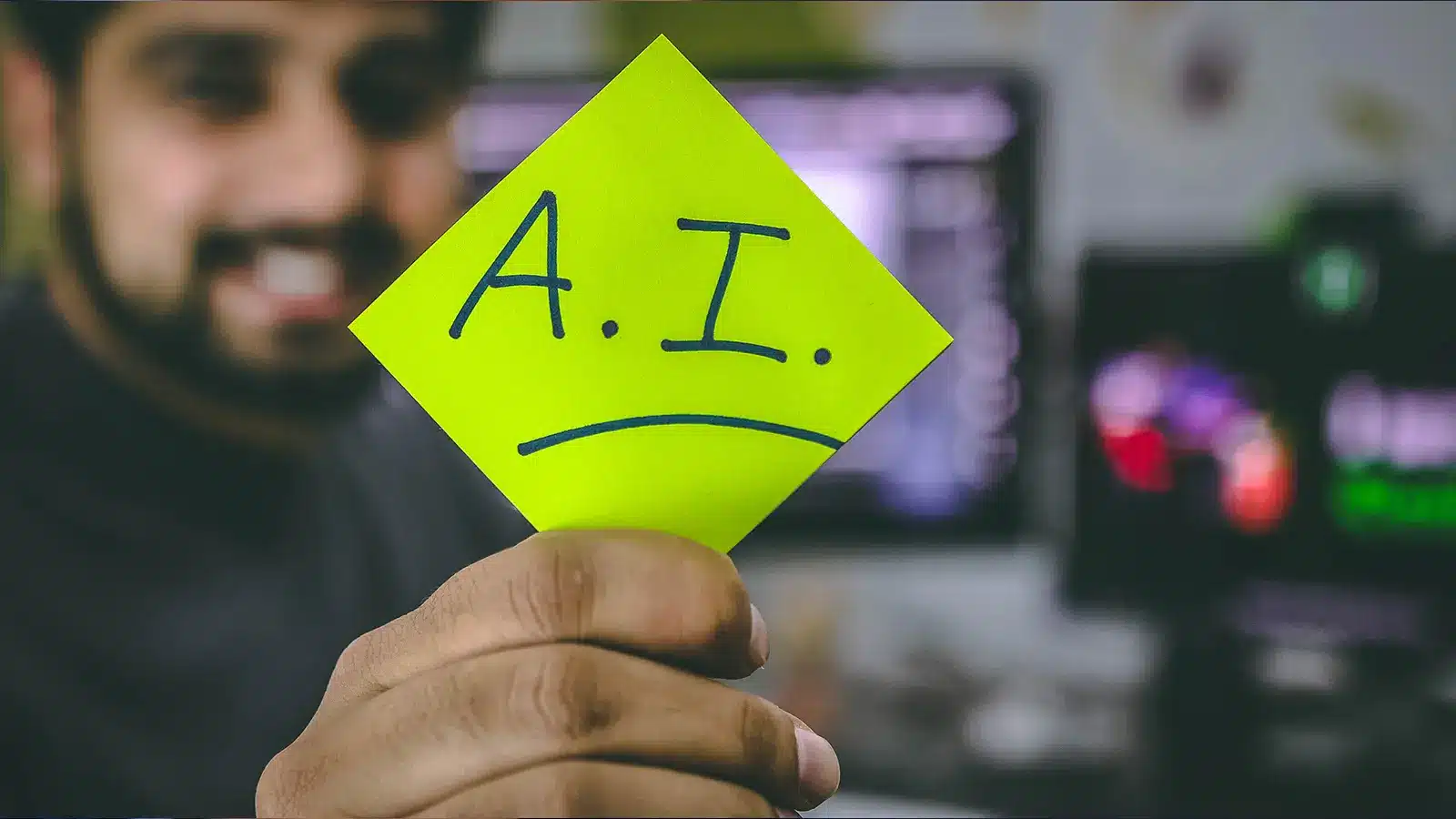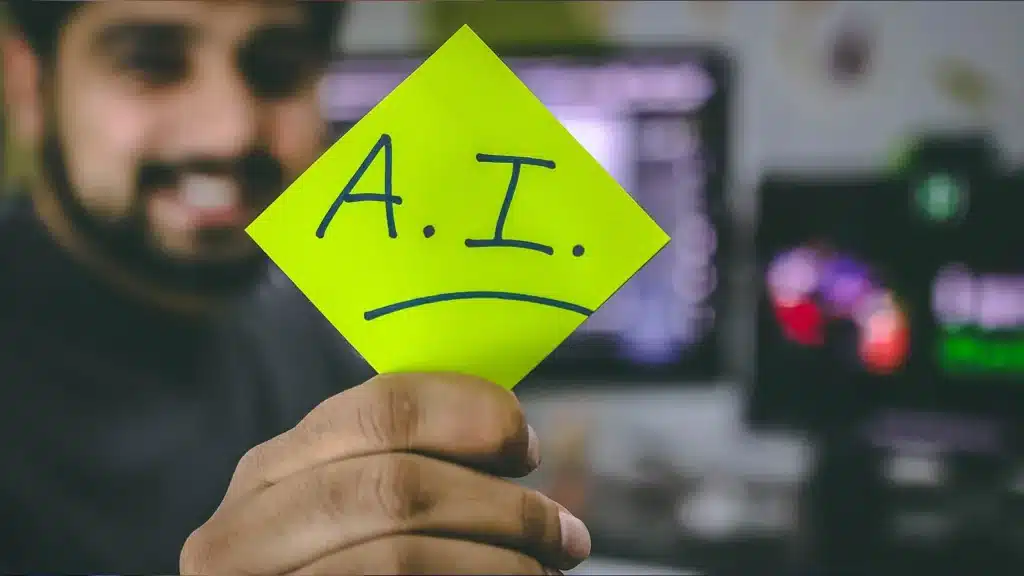 Creating high-quality content on demand is no easy feat. It requires in-depth knowledge of the niche, thorough research, and endless brainstorming to churn out something original.
Additionally, this process can be time-consuming and exhausting for even the well-seasoned writer. To ease the burden, here are notable article-writing software programs we've handpicked.
Content at Scale is one of the newest names making a splash in AI content generation. The company boldly claims, "From keyword to full post … title to conclusion with no human intervention."
According to Content at Scale, the service doesn't work like a typical AI article generator built off GPT-3. Instead, it works by mixing three AI engines, two natural language processing, and semantic analysis algorithms.
And unlike other AI content generators, Content at Scale primarily focuses on SEO-optimized blog content, not landing pages or ad copy. Enter the keyword you're trying to rank for, and Content at Scale handles the rest.
Additionally, you can create one article and then have it generate a cluster of other articles based on the same topic. It's pretty neat and worth checking out. Learn more here.
Writesonic
If you are a copywriter or an entrepreneur, this AI solution might be just what you need.
For example, Writesonic generates compelling B2B copies that effectively engage your readers and convert them to long-term clients without breaking a sweat.
Whether you need a targeted product description, landing page, or blog post, the writing engine has you covered.
The business plans start at $10 per month for short-form content, which grants you access to over 70 templates in various niches. Alternatively, you can give the free trial a shot, which is capped at 6,250 words.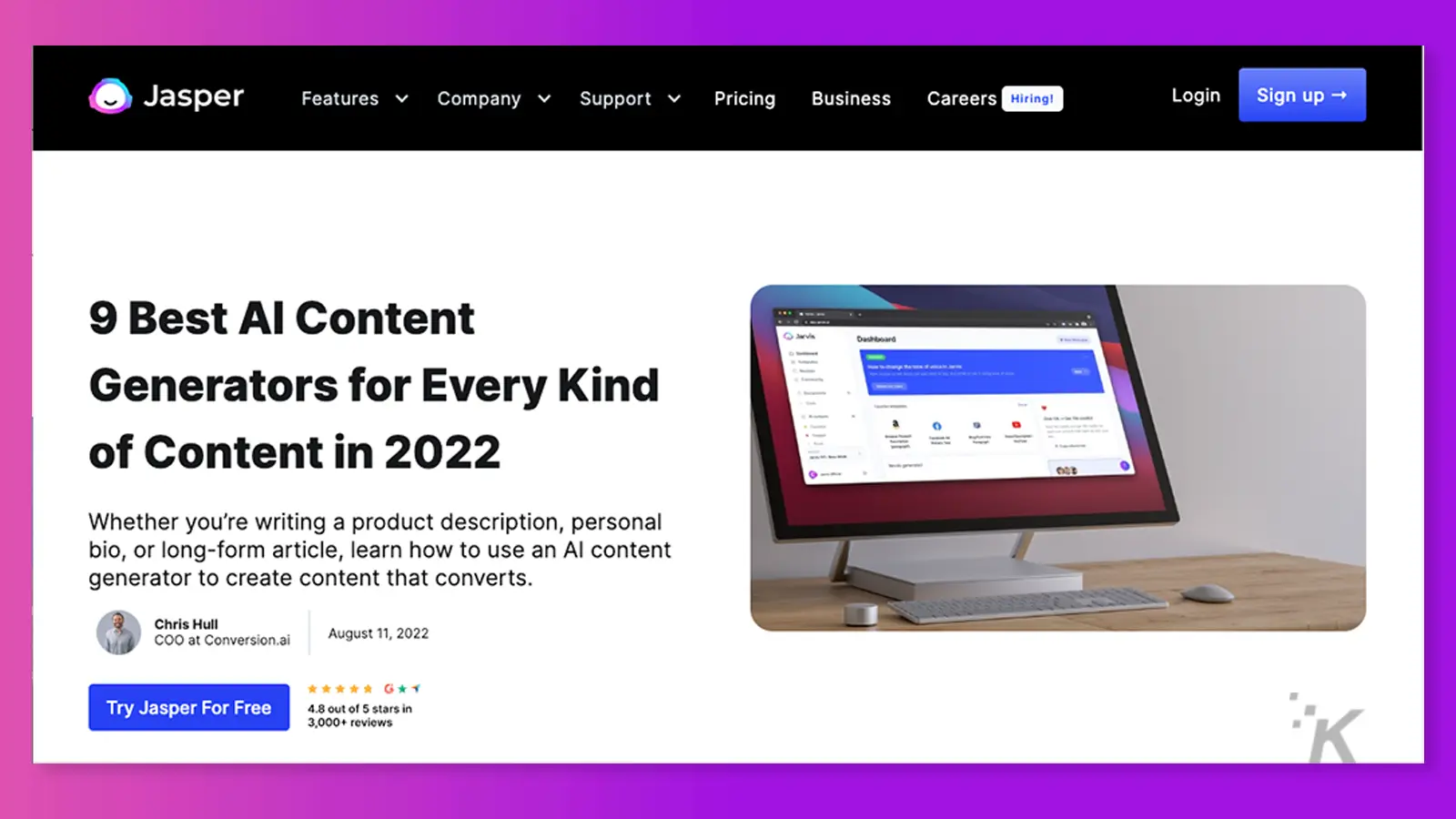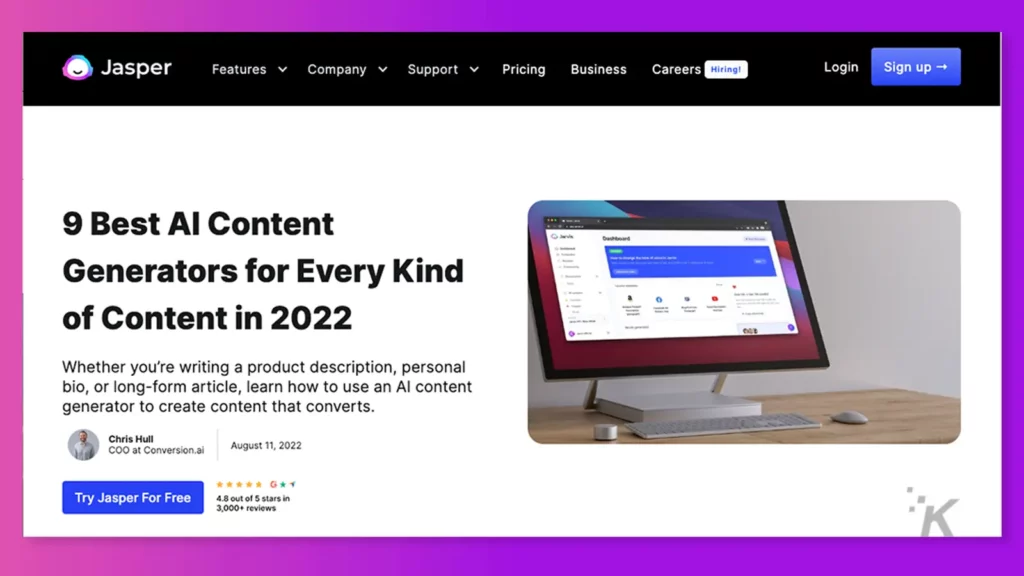 An exceptional content generation platform based on artificial intelligence, Jasper AI is a natural language generation (NLG) system which can autonomously compose, modify, and organize short- and long-form textual content.
This AI writing generator eliminates writer's block with the help of its over 50 pre-set templates, which covers everything from captions to blog posts.
Once you've picked a suitable template and filled in the requested fields, Jasper AI will generate your content in record time.
All features are available with the Boss Mode plan, including access to high-quality, 100% unique, SEO-optimized articles. No more staring at a blank page or struggling to develop ideas.
For starters, pricing is very reasonable, starting from $49 per month. Other plans are billed annually, with discounted monthly rates. You can use the free trial to test all of the features.
This online article writer lets you unlock the power of SEO copywriting.
It creates 100% unique content that includes natural phrasing, natural linking structure, and the proper use of semantically relevant keywords.
As such, your articles rank high on search engine result pages. Over 10 templates are available, from an outline generator to a sentence rewriter.
Pricing starts at $44 per month, with a $35 per month add-on provision for SEO. The latter comprises keyword search volume and SERP data enrichment.
The AI platform's 5-day money-back guarantee minimizes your risk when you purchase a plan.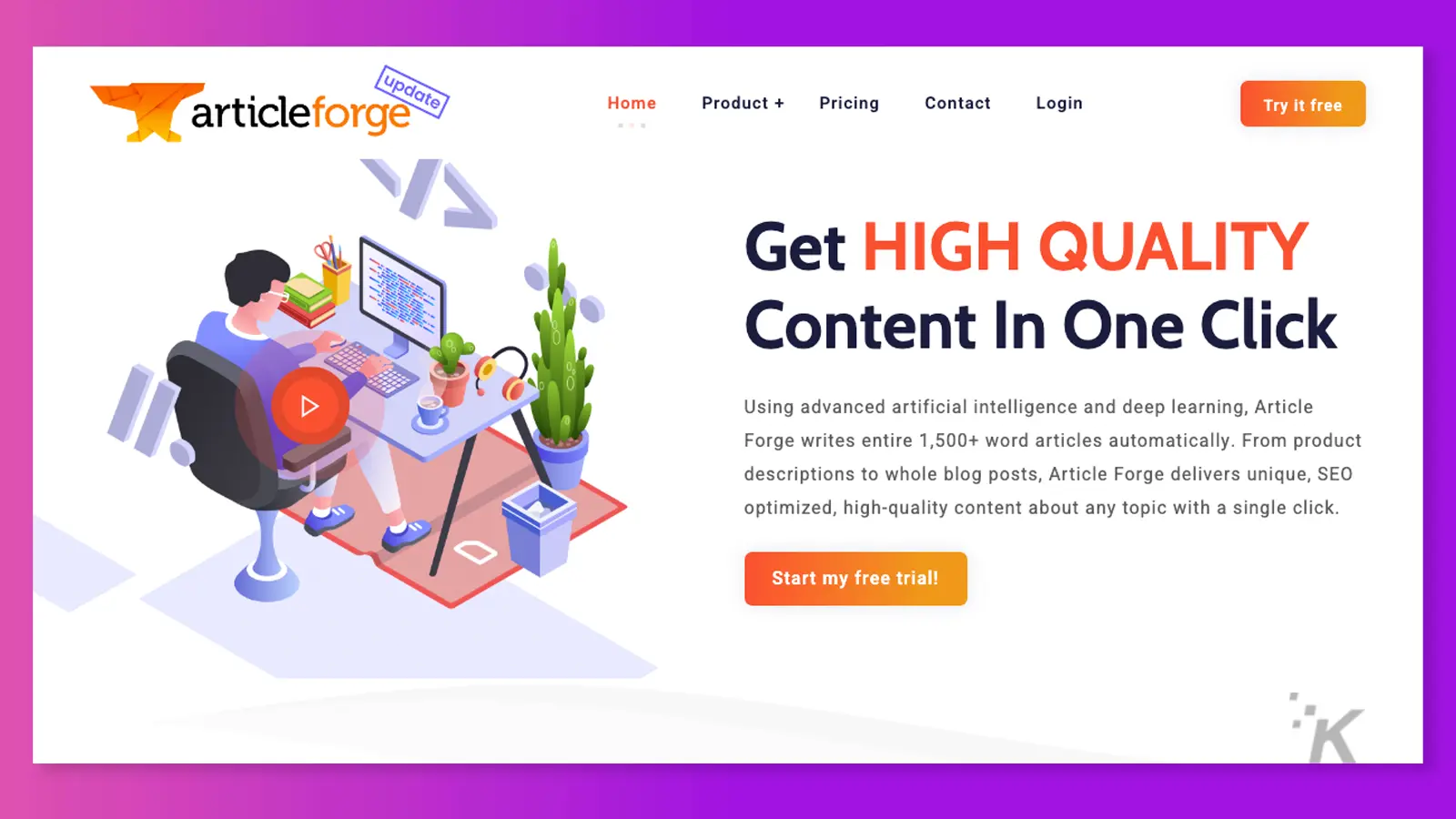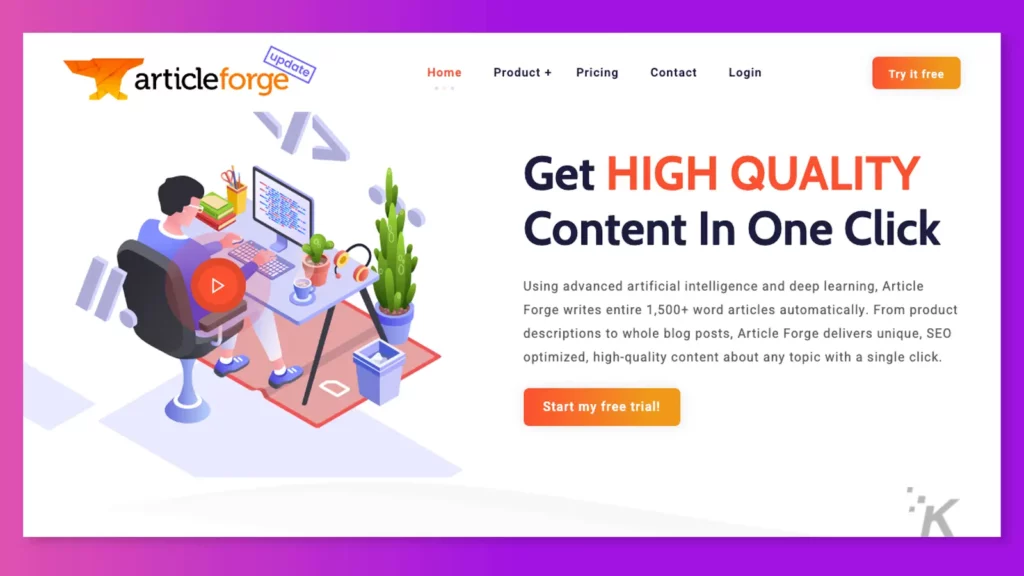 Looking for a one-stop solution to automate all kinds of SEO content creation tasks, Article Forge is the tool for the job.
It turns raw data into long-form automatic articles in seconds, eliminating the hassle of performing tedious research on your own.
Simply select a topic of choice, input your keywords, set the writing style, and the AI will do the rest. It's topped off with the capacity to insert images and videos.
The results produced by the AI article writer are indistinguishable from those written by humans. In fact, in a Turin test, it scored higher than human writers by a margin of 8.34%.
So you can rest assured that it won't create spammy content that will end up in the recycle bin. Pricing is relatively affordable at $13 per month, with a free trial provision.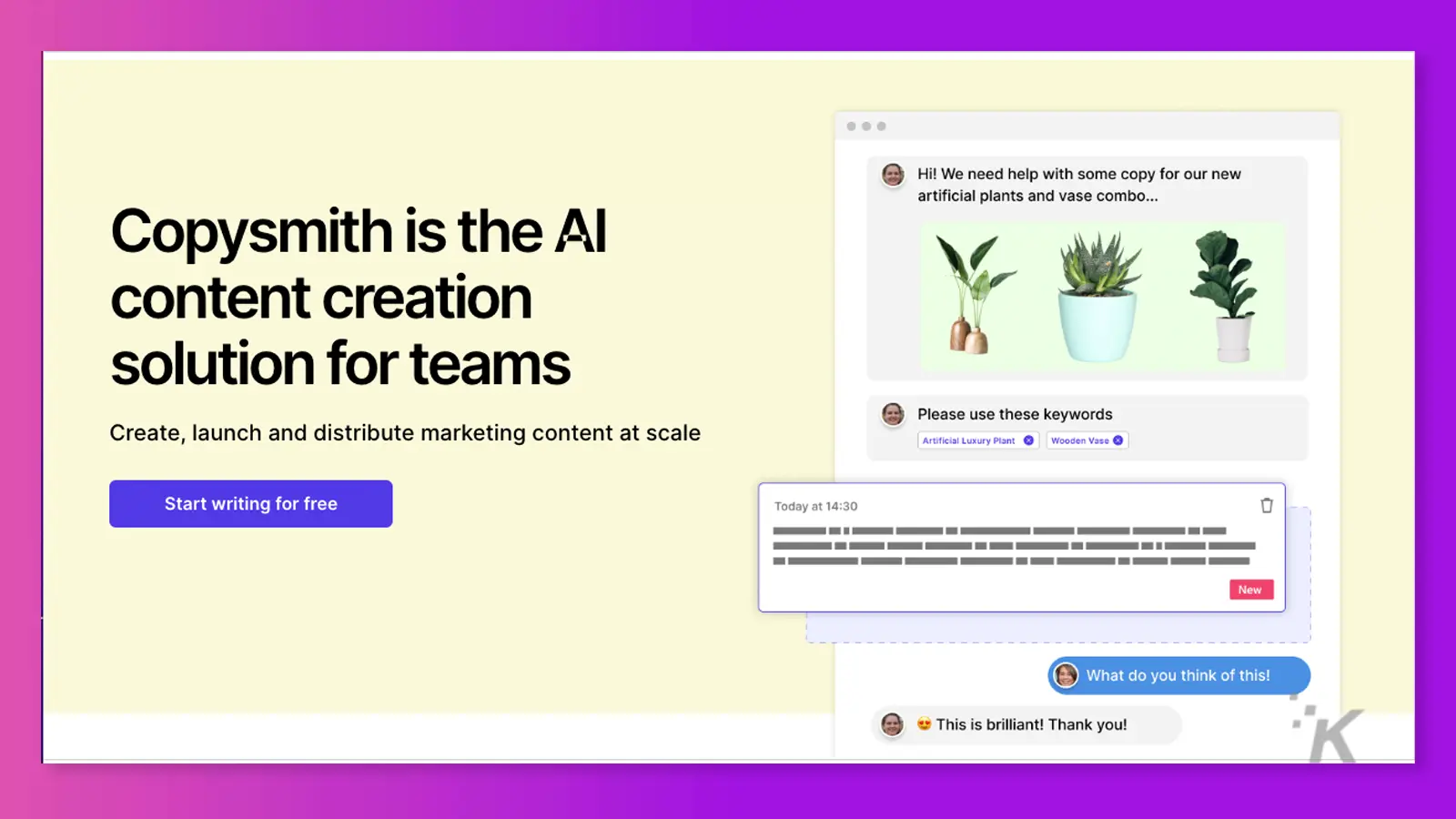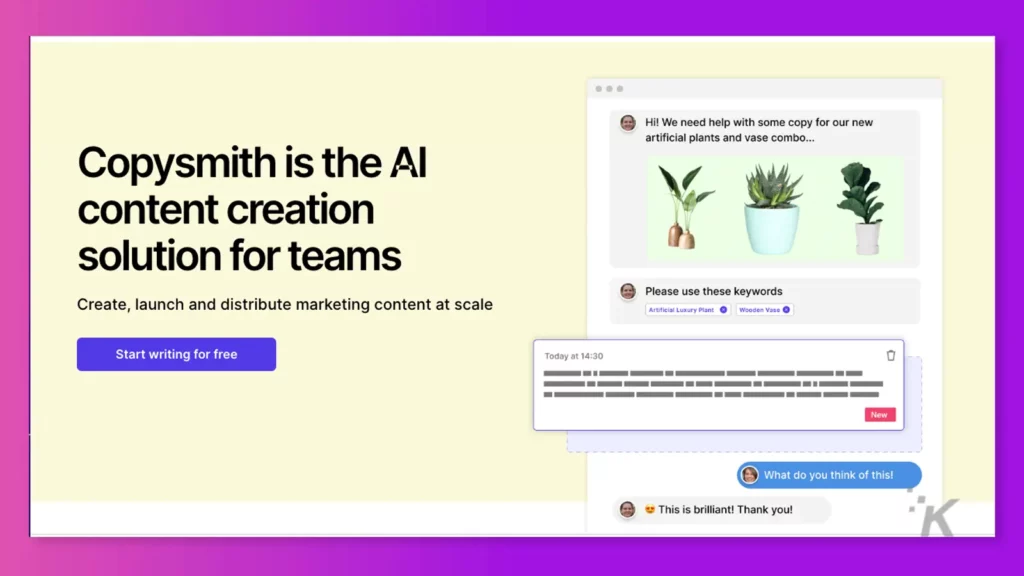 The Copysmith AI-powered content generator is designed to prep your content for lead generation and e-commerce.
It uses advanced keyword research and optimization for various social media channels to generate high-quality product descriptions, ads, blog posts, and emails. Its user-friendly interface helps you organize your articles into smart folders.
The software lets you specify how many words each piece should contain and allows you to include call-to-actions and other persuasive elements. It produces 100% unique content with minimal supervision.
A monthly fee of $19 gets you access to up to 40,000 words. Notwithstanding, you can test the waters, using the free trial.
Integrations are available for social media, allowing you to automate the sharing process and gain insights into your audience.
This AI engine is designed with email marketers, social media managers, and blog writers in mind.
Therefore, it offers a variety of content types to choose from, including digital ad copy, web copy, case studies, and lead magnets.
Its smart algorithms and 90-plus tools built on the most cutting-edge technology, GPT3, ensure that your content is engaging and tailored to SEO standards.
Therefore, you'll never run out of ideas with CopyAI's templates, whether you want to craft cold emails, reference letters, real estate listings, job descriptions, or business plans.
Users who want to learn how to implement the platform's features are granted access to weekly live demos. For example, plans start at $49 and go up to $279 a month, with the possibility of custom pricing for larger orders.
Here is one Natural Language Processing (NLP) article creator that creates high-quality, unique content.
The AI's unique algorithm uses neural networks and statistical data to create highly readable, SEO-friendly product descriptions, social media posts, and ad copies.
The platform's talent pool adds to its uniqueness. There, you can hire vetted freelancers at pocket-friendly rates.
That way, you have more time to focus on building your brand. In addition, it provides a chrome extension with AI pre-defined templates for your convenience.
To get started, sign up for a 7-day free trial. After that, you may cancel the trial or buy a plan, which starts at $12 per month.
FAQs about AI-based platforms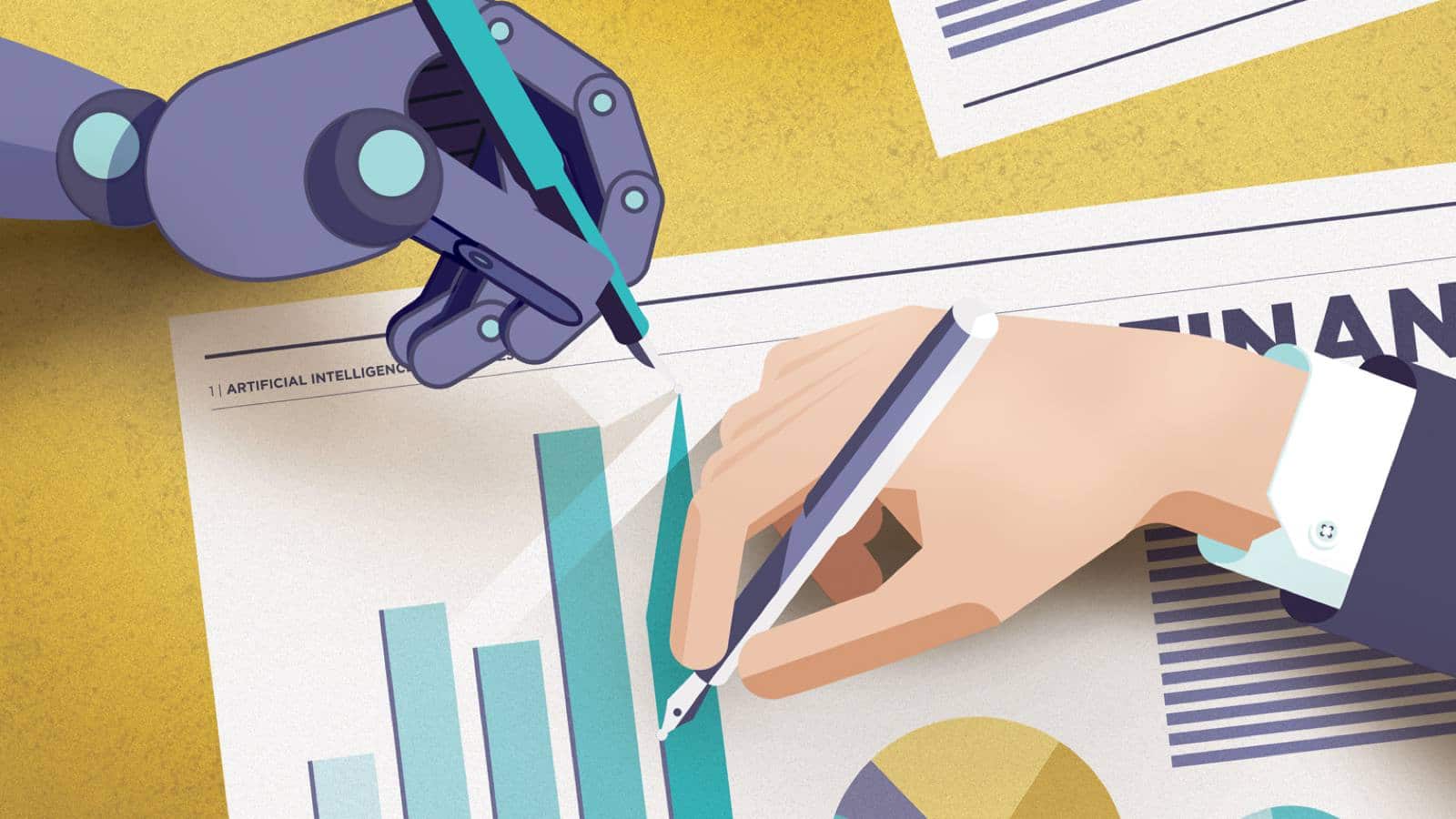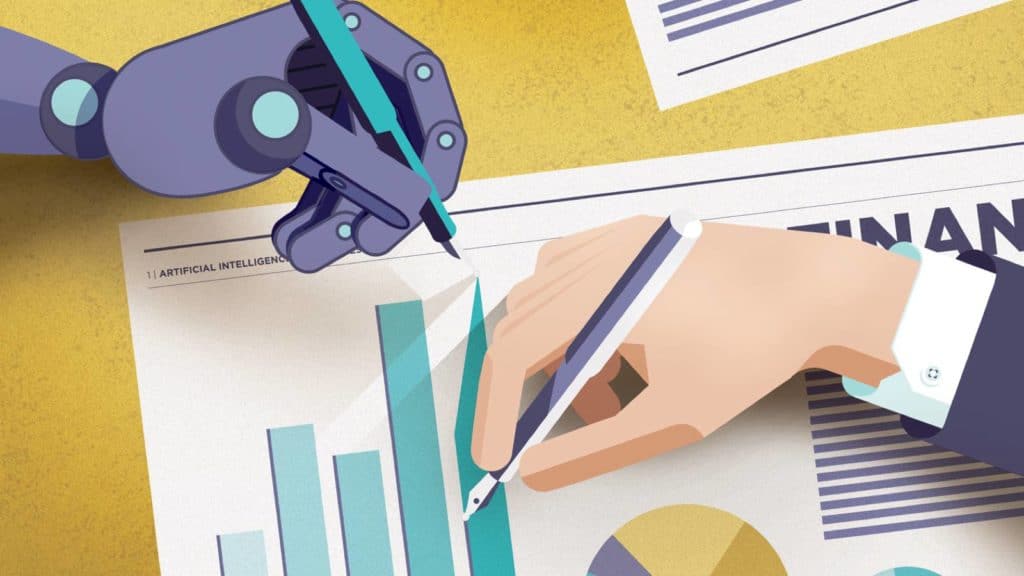 Before you purchase a paper writing service, you'll want to consider certain aspects. Here are the most common questions that you may find helpful.
How do article generators work?
They automatically extract data from a source, such as a database or a set of keywords, and use it to generate a piece of content. Furthermore, most allow users to input their own data to create custom articles.
What benefits are provided?
An article generator saves time, increases productivity, eliminates writer's block, and improves quality. Moreover, AI-powered writers can handle all sorts of tasks, including blog post creation, social media updates, and ads.
Are they 100% reliable?
It depends on the AI engine you use. Some employ data mining techniques to create generic content that is not helpful or reader-friendly.
A good rule of thumb is to input specific data into the AI's parameters to get a more tailored result. In addition, proofread and edit your AI-generated articles before publishing them.
Conclusion
AI-powered writing tools have emerged to meet this need. While not all of them can match the quality of material written by humans, most get the job done.
Have any thoughts on this? Carry the discussion over to our Twitter or Facebook.