Best podcast setup for every budget
Whether you choose purchasing equipment or trying out a free podcast creation platform, nothing can stop you from sharing your ideas in the endless audio realm.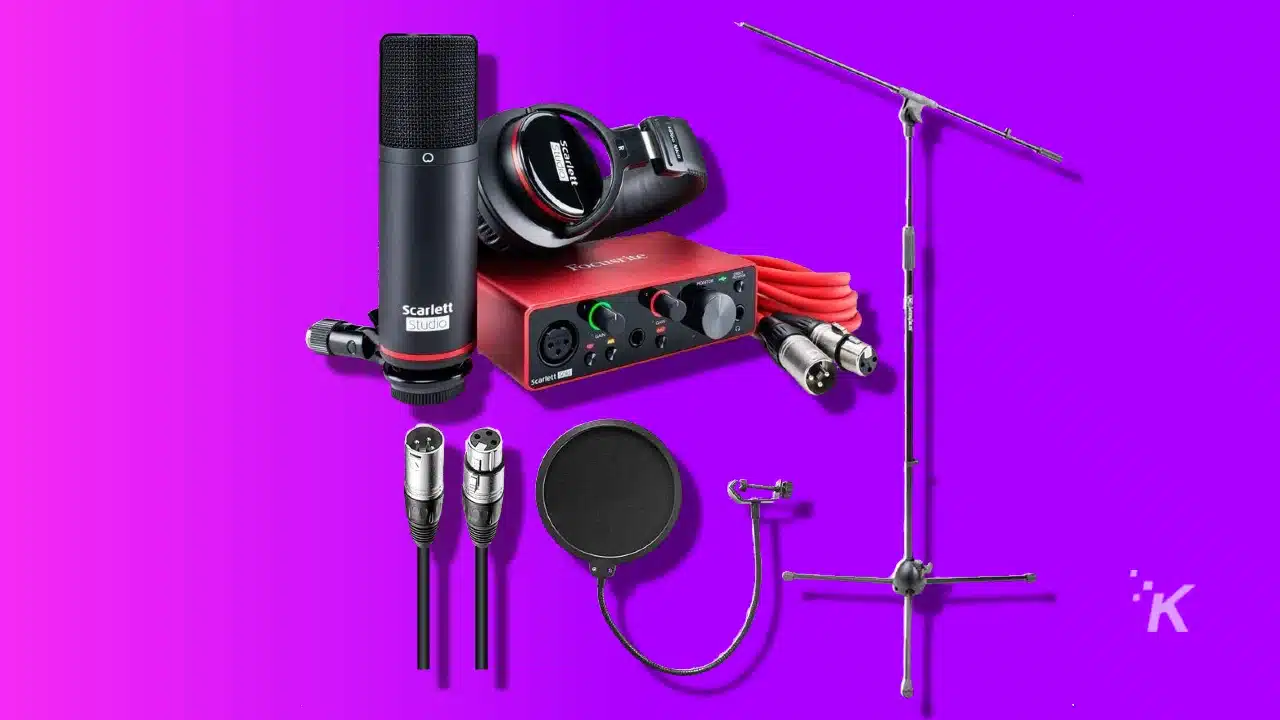 Podcasting is the most popular way of sharing your audio files via the Internet, and if you plan to start your show, you are indeed searching for the correct podcast setup. It may be confusing to pass over the podcast recording equipment if you are just beginning.
There is multiple podcasting equipment that you could buy, but you won't need them all. You can start with the first mandatory ones and later expand your setup according to your needs.
So, whether you are starting or need to upgrade your existing kit, let's dive into the basic podcast setup you will need in 2022.
1. Microphones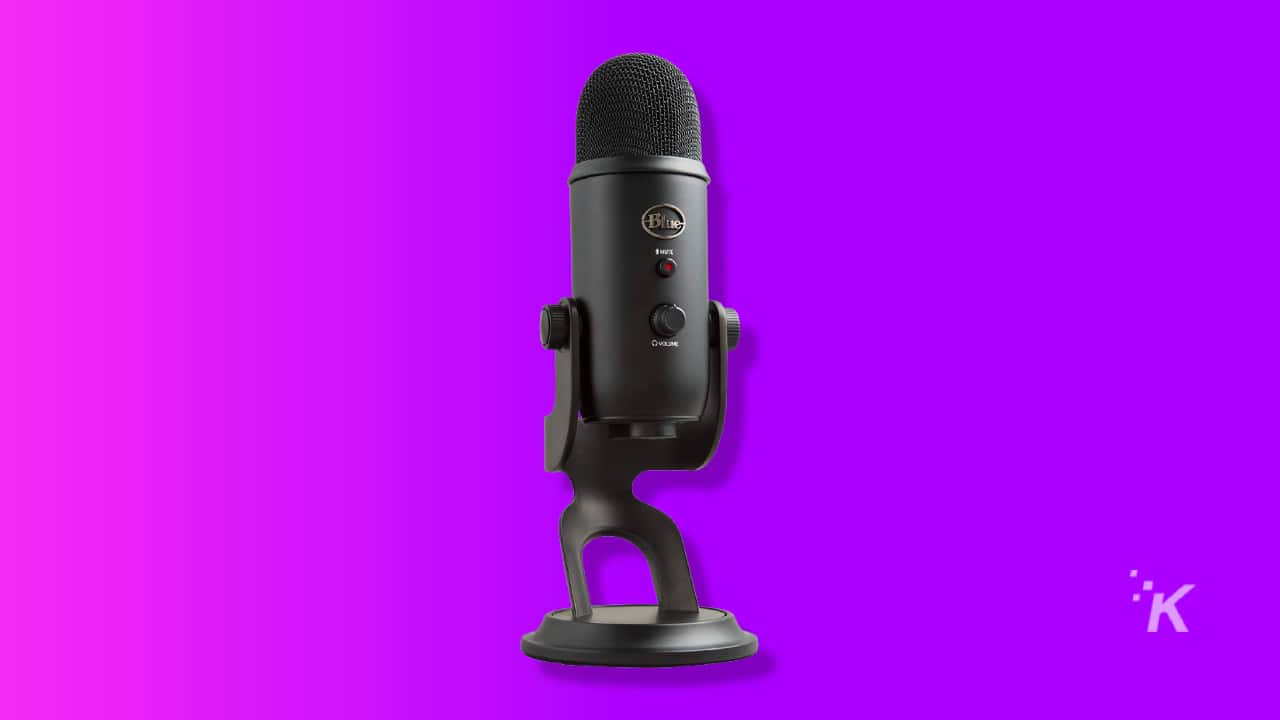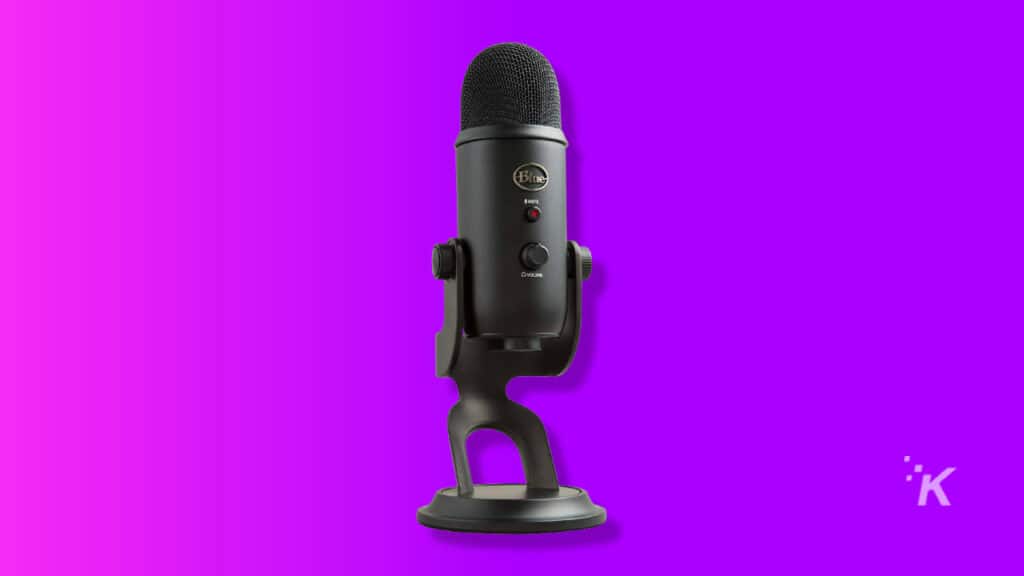 The first item you will need after your laptop is a proper microphone.
There are many characteristics you should take into consideration before choosing a mic:
USB microphones allow you to connect to your computer and will save your recording automatically. If you need to record multiple speakers at once, you may use XLR microphones. It allows connecting simultaneously up to three microphones.
Dynamic mics are not responsive to background noises, but they also have a less crisp, flatter sound. On the contrary, condenser microphones catch high frequencies and even the slightest ambient noises.
Recommended USB mic:
Recommended XLR mic:
2. Pop Filter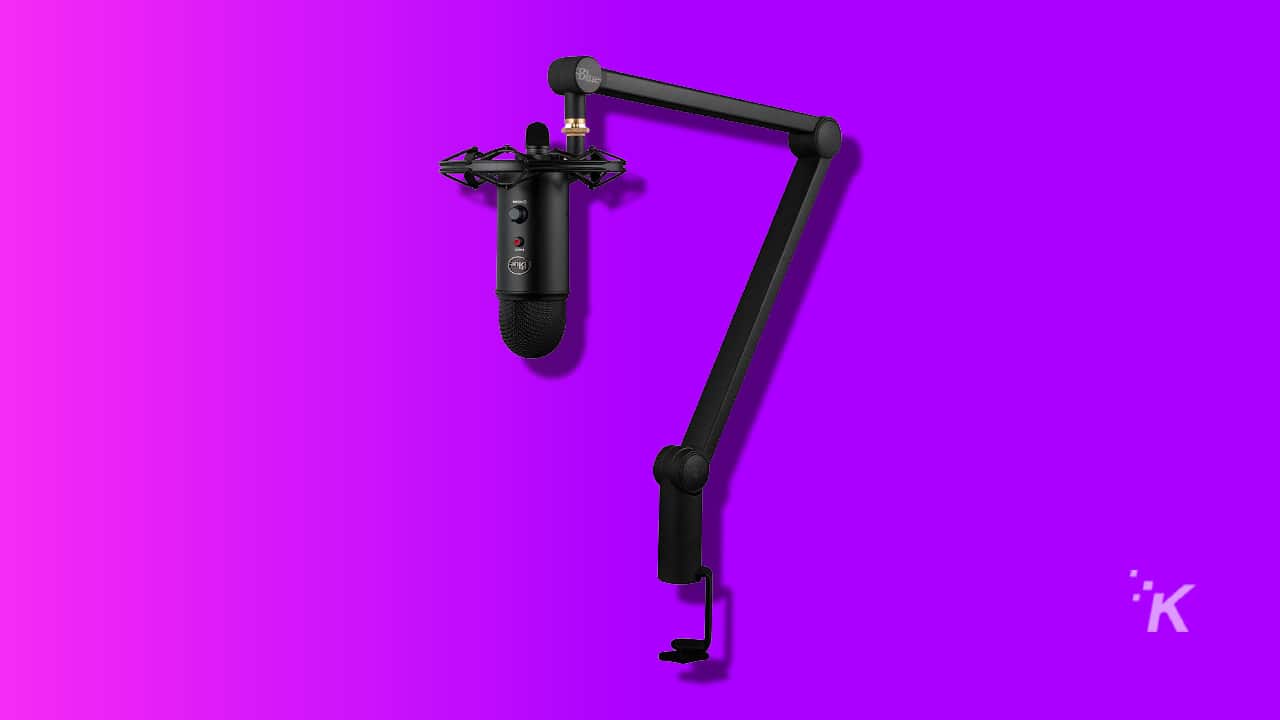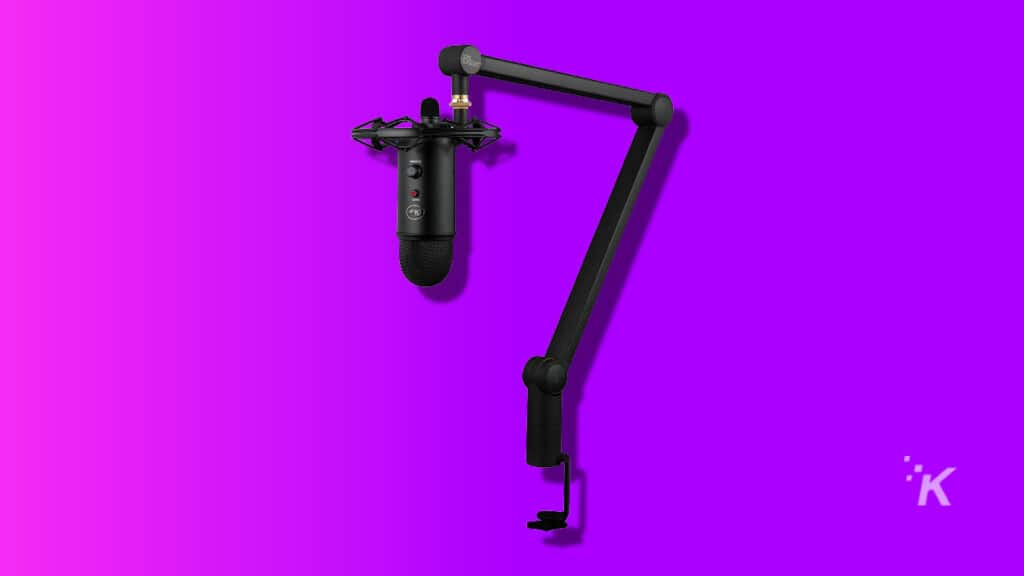 You have undoubtedly heard the unpleasant sound that comes afterward with P or T? This echoing voice after certain letters appears because of the lack of a pop filter or windscreen to make the sound smoother.
In other words, a pop filter is a sponge-like item that you can often see on the upper part of the microphone. Usually, it comes in a bundle with microphones. If it is not included, we highly recommend buying one.
It's easy to set up, cheap and will make your audio recording way clearer. So, it's another piece of equipment you will need for audio recording.
A good option is a ball-type microphone windscreen for an on-stage foam.
3. Acoustic treatments
You might also need to remove echo, of course, depending on where you record your podcast. We would suggest acoustic panels as a great solution. It's like a foam-made wall that will help you isolate yourself from the rest of the room.
The panel is a worthy investment, especially if you are going to record in empty spaces. This is a microphone isolation shield that is exactly what you need.
4. Noise-canceling headphones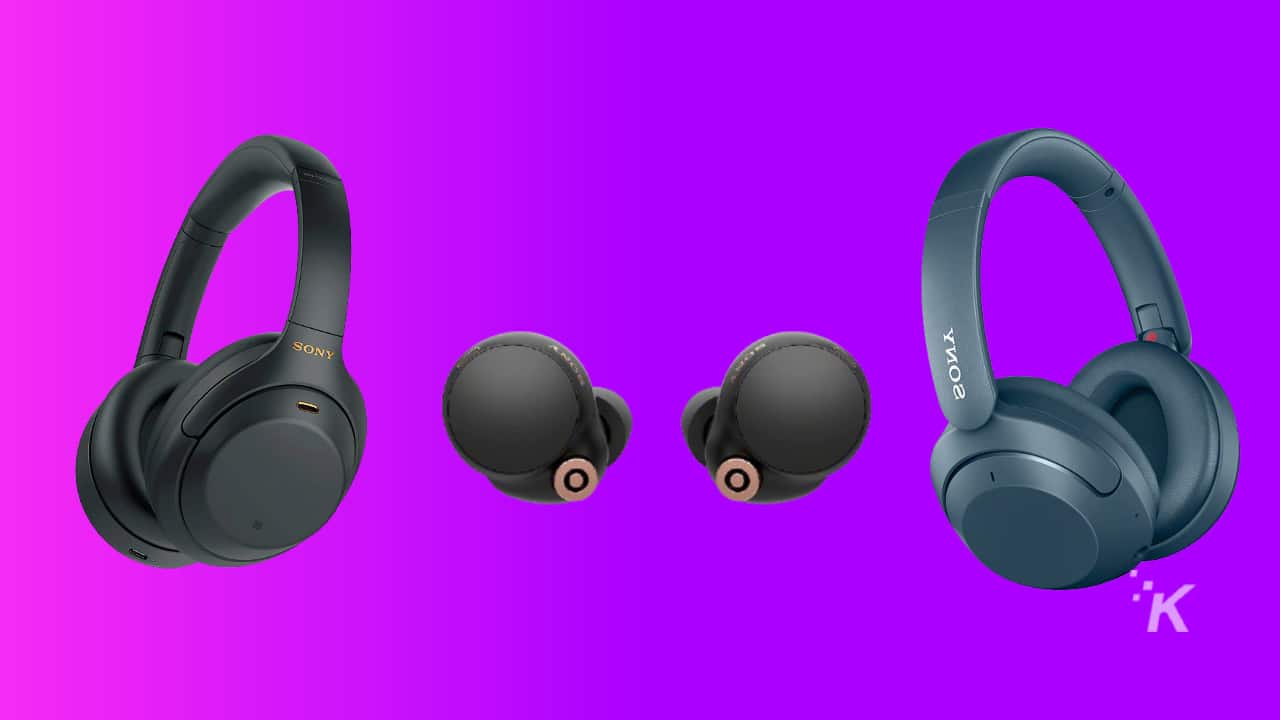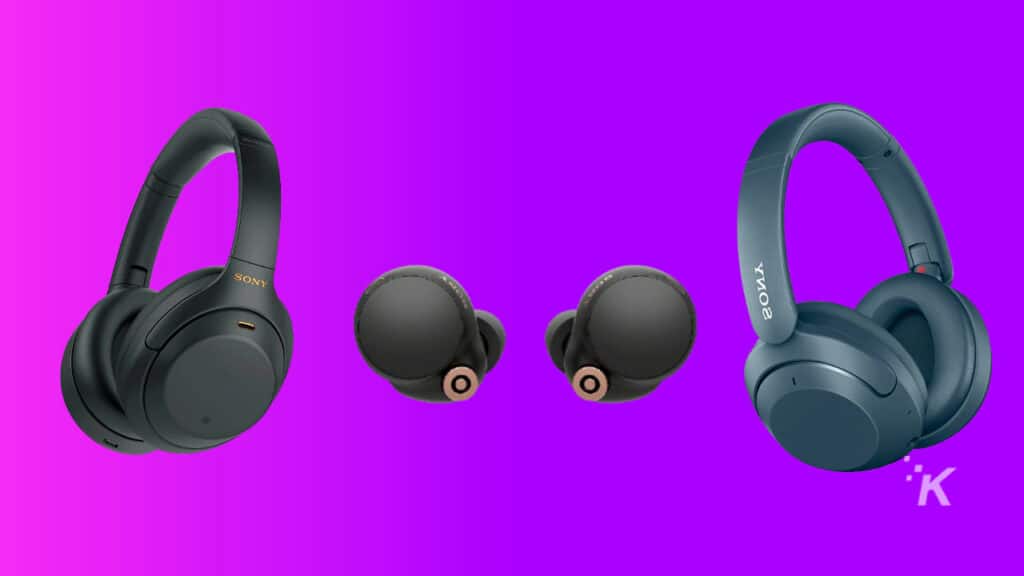 Producing a successful, quality recording is just half the battle. After recording, you should also properly edit it to be ready for distribution.
Noise-canceling headphones will allow you to trap even the most minor thing in the show which needs to be modified or cut. That's the reason headphones are another necessary element on your list of podcast setup.
The wireless headphones from Sony might be a great option. Their digital noise canceling function will allow you to capture any unpleasant detail from your recording.
5. Audio Interface
The audio interface is a bridge between your computer and your microphone. It helps to convert the analog signal from your mic into a digital signal that the computer can use.
6. Mixer
A mixer is like the audio interface but gives you more control options over inputs, levels, outputs, and more. Also, vital if you plan to have call-in guests regularly.
It will allow you to set up a mix-minus line for the remote guests.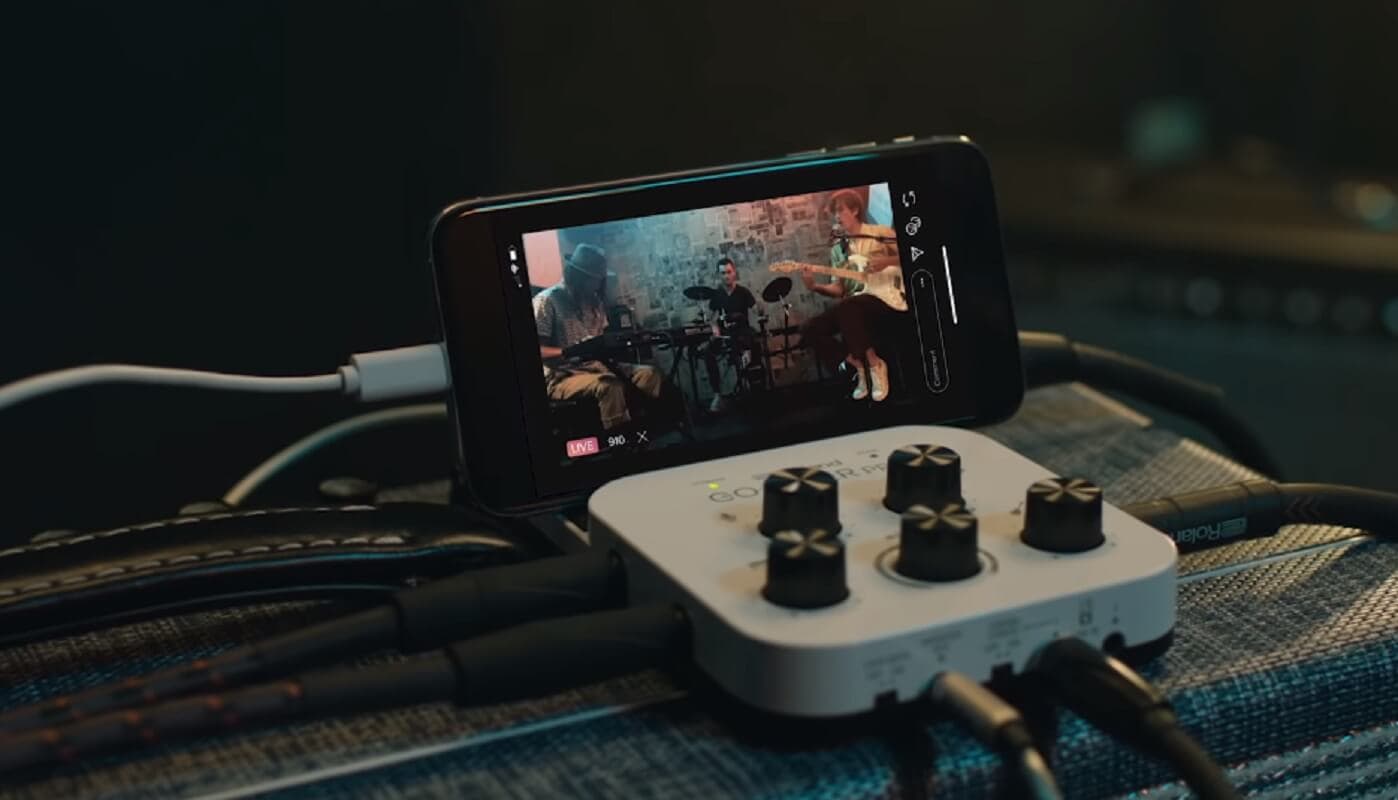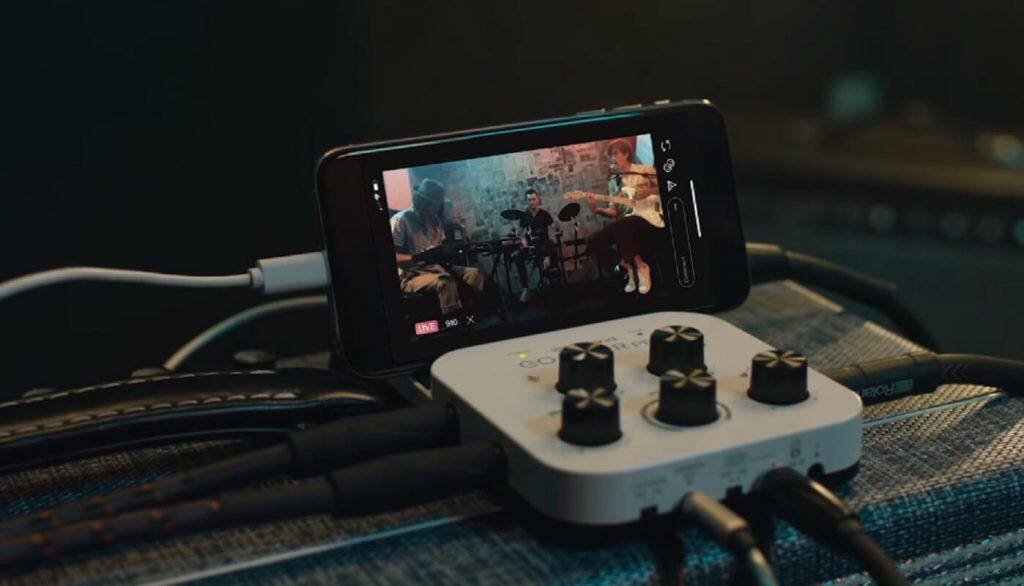 Podcast equipment bundle
If you are looking for an all-in-one option, not to buy each piece of equipment separately, there are affordable options; you can choose one of the starter kits below.
This is a perfect solution for a beginner, as this kind of pre-made bundle has everything you may need to start.
Podcasting Kit Focusrite Scarlett Solo Gen 3 with Rode PodMic, Cables & Headphones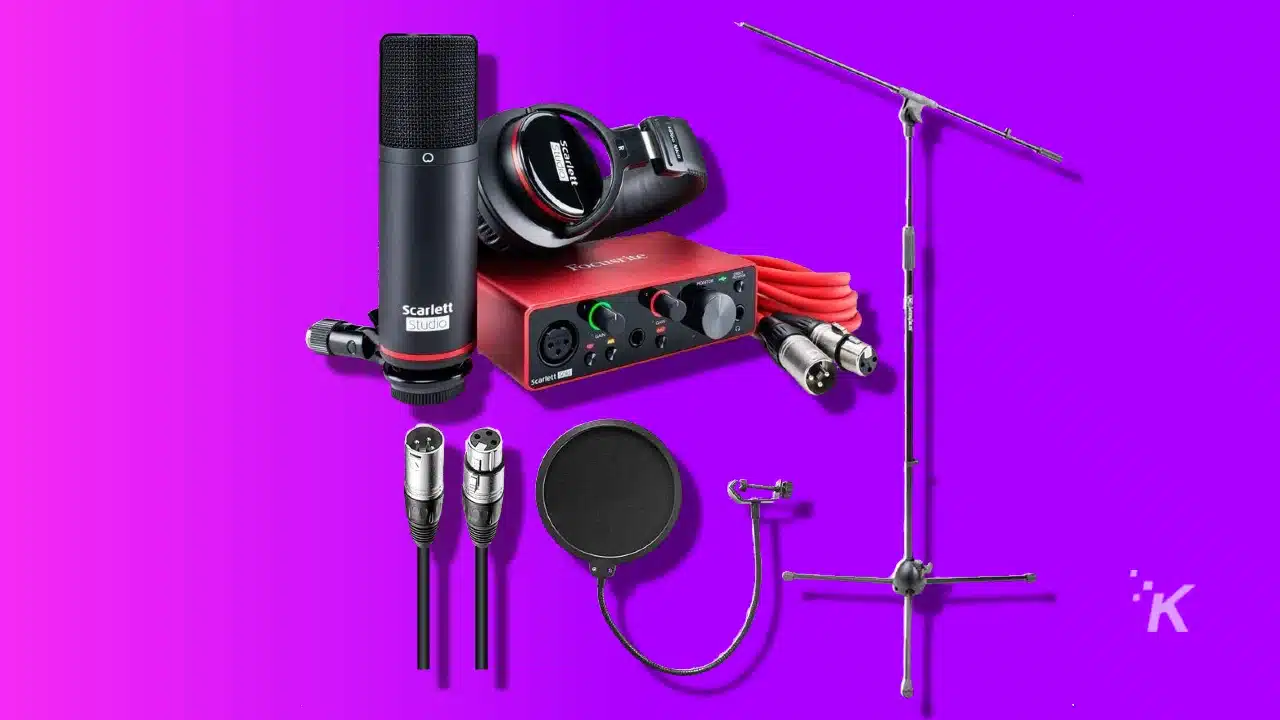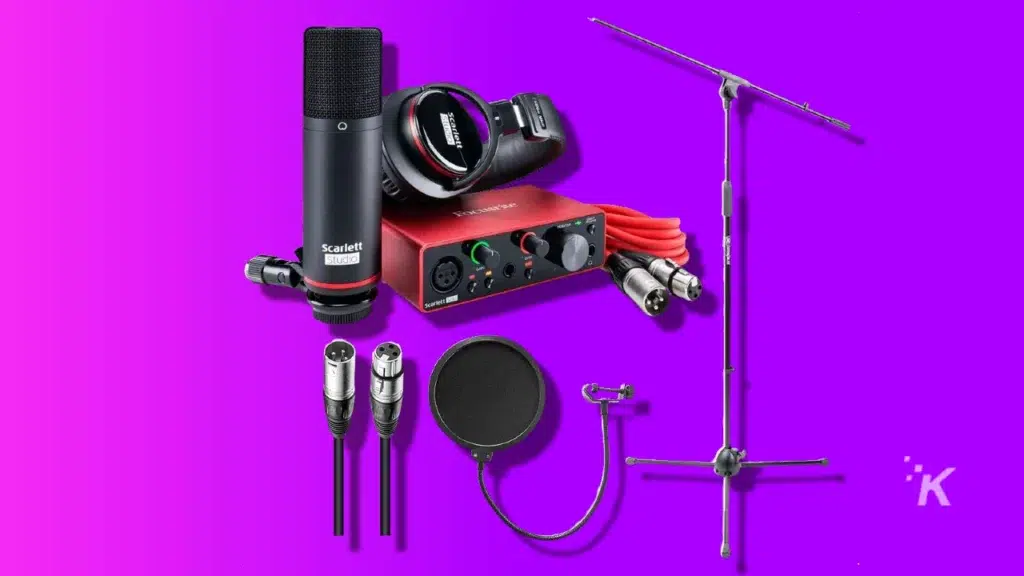 If you want to go another mile and purchase podcast equipment that will help you to record and edit your podcast, this bundle is a great option. Buying it for $299.95, you will receive the below items:
2-Channel USB interface
Broadcast arm with XLR
Rode PodMic
Closed-back headphones
Pop filter
ISA air setting
Preamp for a microphone
A no-equipment option that's a fair compromise
If you don't want to buy equipment but still want to start your podcast production, here is a perfect solution.
Podcastle podcasting software will allow you to record and edit a high-quality podcast, and the only equipment you'll need for it will be your laptop.
The main features are available for absolutely free:
Recording a show from the very start and editing it easily.
Recording remote interviews, no matter where your guests are.
Removing the background noises and making your voice smoother.
Adding intro and outro music to enhance your show and make it more effective.
Whether you choose purchasing equipment or trying out a free podcast creation platform, now nothing can stop you from sharing your ideas in the endless audio realm.
Have any thoughts on this? Let us know down below in the comments or carry the discussion over to our Twitter or Facebook.
Editors' Recommendations:
Just a heads up, if you buy something through our links, we may get a small share of the sale. It's one of the ways we keep the lights on here. Click here for more.