9 of the best free QR code generators
For now, we can say that QRzebra stands out as the best QR code generator of 2019.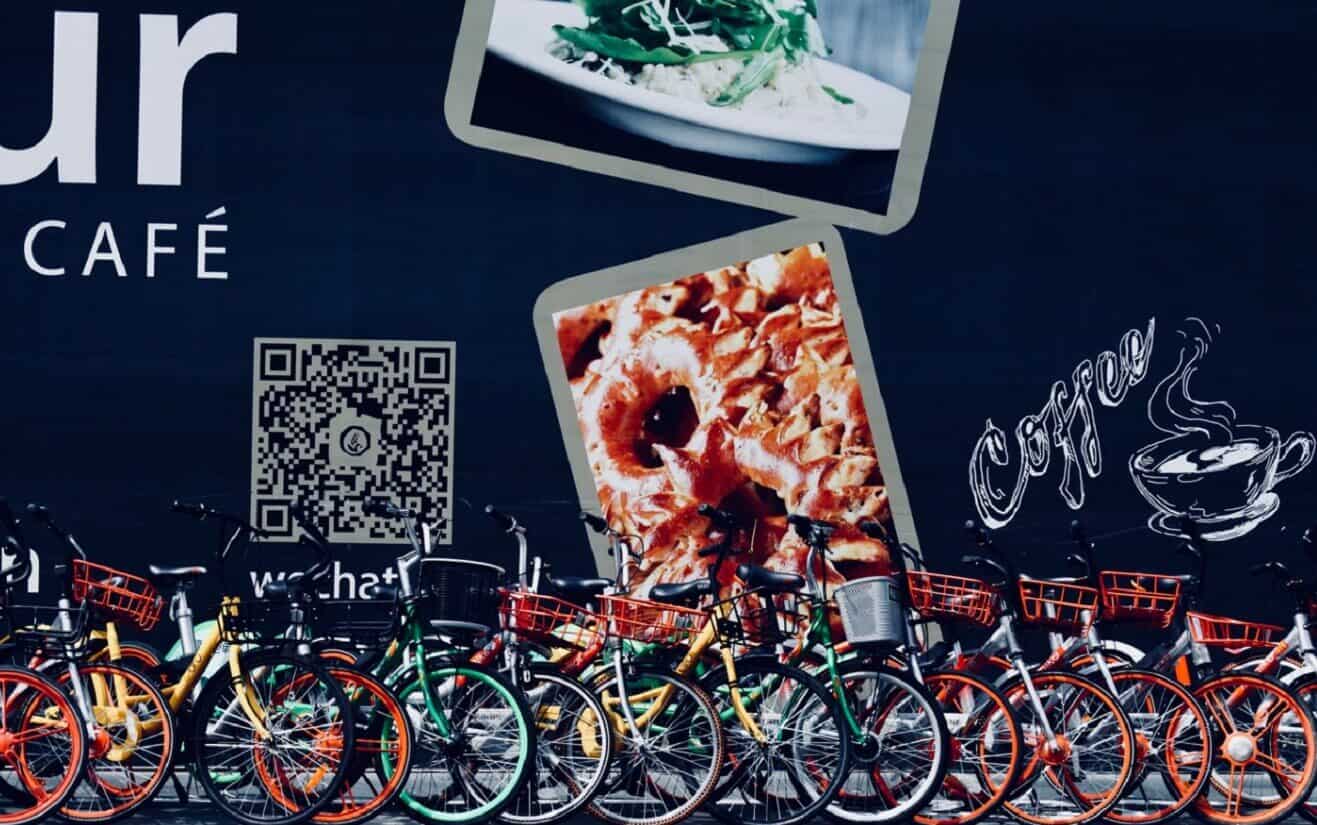 QR codes have covered a long yet quick journey and from minimal black and white squares, they've evolved into an effective marketing strategy to enhance your business. Have you been looking for a reliable QR code generator to aid you in the QR code making process? Well, you've come to the right place.
QR codes have been thriving from the past few years and there are already dozens of QR code generators available online. As you'll be compromising your personal information when making QR codes, it is important to select the best QR code generator to help you in the longer run. Obviously, it is not easy to change QR code generators every day and devise a new marketing plan from scratch.
Select the Best QR Code Generator for Your Business
Now that we've discussed the importance of a reliable yet best QR code generator, the following are 10 best QR code generators reviewed to help you find the best choice for your business.
When talking about modern QR codes to marketize your products, no QR code generator stands above QRzebra. Its customization level is way beyond any other QR code generator available online – letting you customize QR code's colors, patterns, eyes, add logo/image, etc.
With the ability to create both static and dynamic QR codes, this QR code generator is a one-stop shop to all your marketing needs. QRzebra static codes are 100% free and you can easily create QR codes in bulk without even signing up for QRzebra. However, if you're looking to get QR codes analytics with dynamic QR codes, it is mandatory to sign up; ensuring high-end security.
If we talk about its features, QRzebra lets you create QR codes for a link, YouTube video, social media channels, mp3, text, email, bitcoin, etc. Moreover, the multi-URL QR code feature of this generator lets you redirect users to multiple URLs depending upon certain factors i.e. location, time, mobile device type, OS and more. Without a doubt the best QR code generator in our list!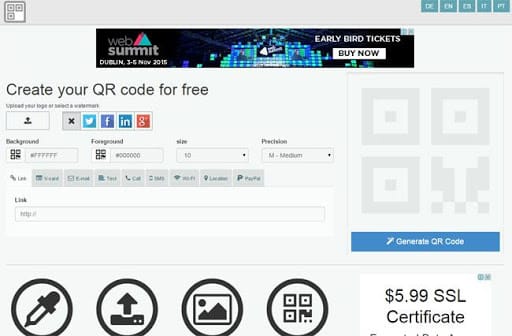 ForQRCode is another popular QR code generator to make high-quality QR codes for your personal profile or brand in multiple formats i.e. EPS, SVG, PNG, JPG. Is it better than QRzebra? Well, QRzebra follows an easy-to-use interface to create and customize QR codes – you don't need any prior knowledge of QR codes.
When it comes to ForQRCode, you can change colors and foreground only by entering perspective color codes or selecting colors from a small color pallet. Thus, beginners may find it difficult to create their desired QR codes. At the same time, ForQRCode is an ideal choice for QR code experts. It supports, email, links, location, Wi-Fi, V-card, and more.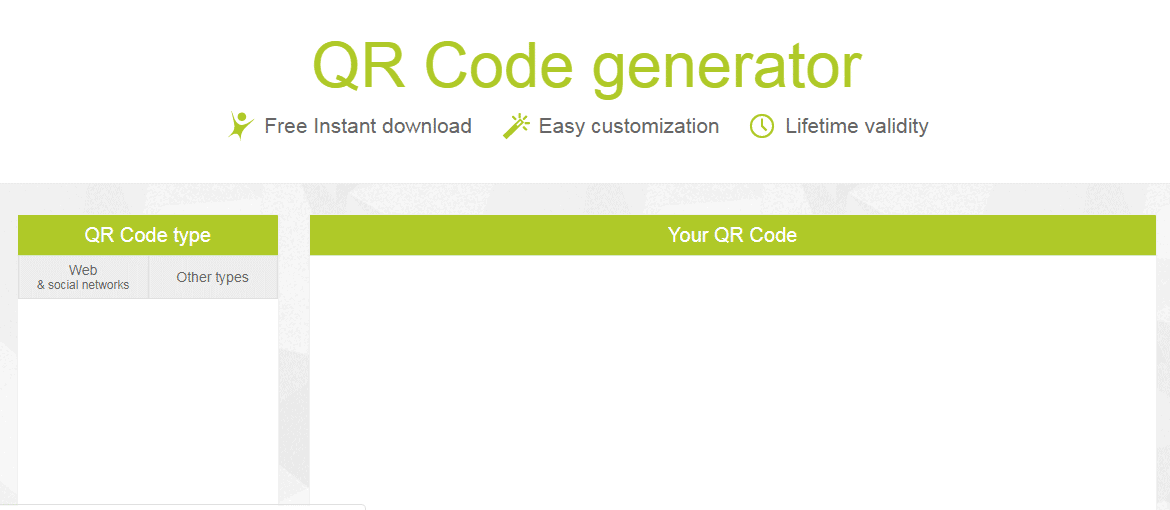 Unitag is certainly a good QR code generator with a simple interface and multiple features to customize your QR code. It has never been easier to create high-quality QR codes. In a nutshell, you are just 2 steps behind creating your first QR code.
Pasting the web link

Click "Confirm" to generate a QR code.
Later, users can choose from Unitag's built-in templates, colors, look, eyes, logo, and other features to stand out of their competitors. A must-have QR code generator!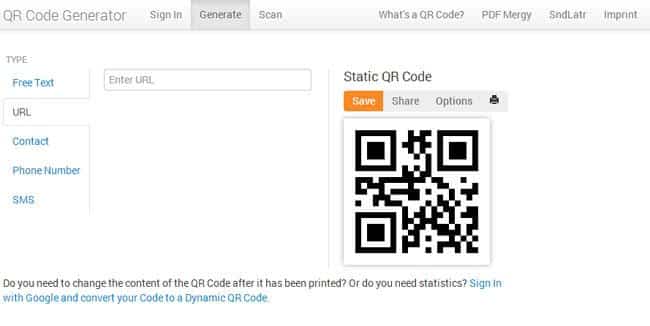 The QR Code Generator is a free online QR code generator that only has the typical black-white QR Codes. It offers tracking, free text, v-Cards, dynamic codes, analytics and more. However, the content of the QR codes can't be changed as soon as they are created.
If you use web browsers such as Chrome or Firefox and have a webcam on your computer, you can also scan QR codes with your web browser using "The QR Code Generator". Moreover, you can also send a link from a phone to your desktop browser using skype, whatsapp or any other chat tool.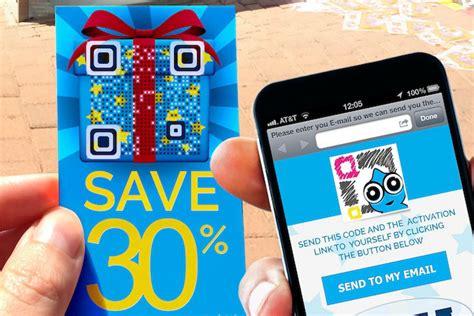 Visualead is different from its peers in many ways. With its Artistic QR Code technology and O2O, Visualead has specialized in machine learning AI, computer eyesight, and computational math. You can use Visualead all you want since it is protected by patent applications worldwide in many countries. Visualead has lost a bit its popularity, but still worth to check out if you are looking for a good interface.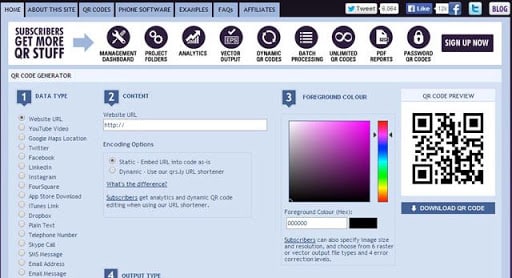 QRStuff is a free online QR code generator to create ready-to-print QR codes to embed on your featured t-shirts. Have you been trying to market your brand by distributing t-shirts, hoodies, or tops? Well, adding a QR code to these products with QRStuff can definitely make a difference.
Thus, now is the right time to create QR codes redirecting users to your specified URL, email, text, V-card, and contact information. QRStuff also allows you to customize your QR code color for the perfect fit on your t-shirts.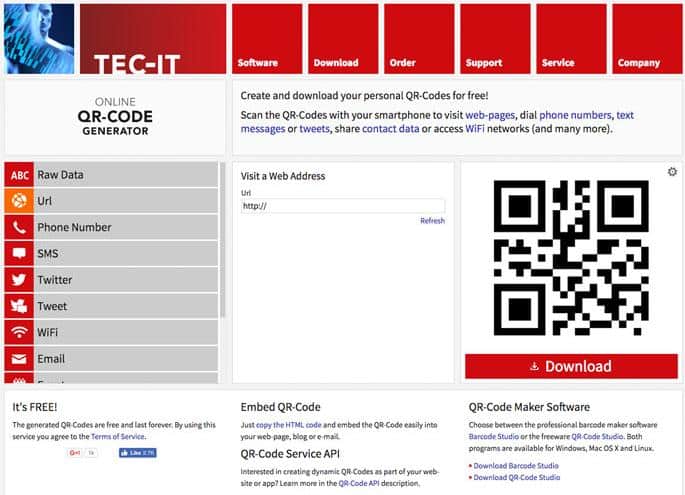 Tec-it is a unique free online QR-code generator that delivers QR-codes exclusively in PNG format. Tec-it can be used to make QR codes for web page, tweets, emails, URLs, text messages, phone calls, WiFi access, meCard/vCard electronic business cards, events, and many more things.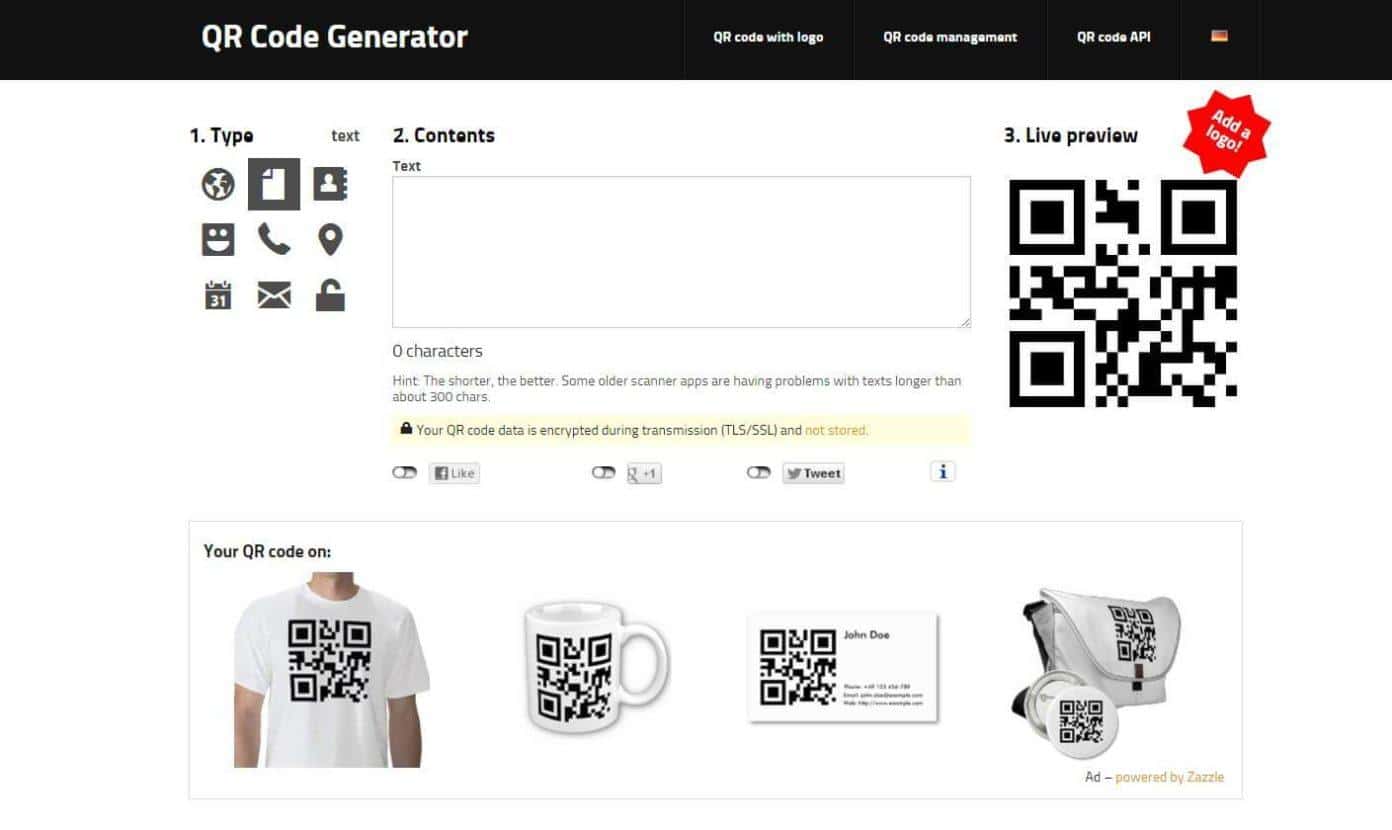 GOQR is the best QR code generator of its kind. GOQR is an easy-to-use and reliable online QR code generator. Though modern QR code generators like QRzebra, Unitag, and QR-Code-Generator.com offer high-grade customization, GOQR is best for someone looking for the minimalist approach and quicker results.
Just paste the URL, select border density, foreground, background, and size of the QR code and you'll be provided a QR code with utmost precision.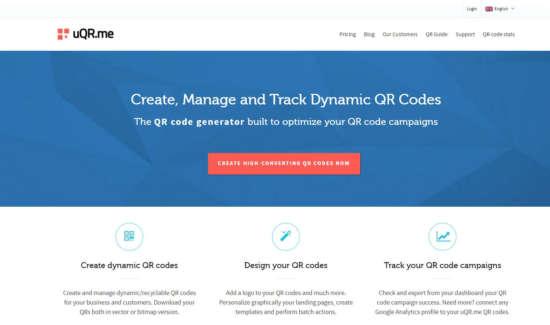 The last QR code maker on our list is UQR. Do you want to have a look at the conversion rate of your QR code campaigns and also generate unlimited QR codes for free? Say no more for UQR Code Generator is here by your side. UQR code generator can produce and handle many QR codes with ease as well as save your time by bringing up all your QR codes under one single view so that you can improve your QR code campaigns' conversions.
Final Verdict
QR codes have covered a long journey and all these QR code generators are best in their own way. Make sure to go through the brief descriptions above before selecting the final choice for your business. You wouldn't want to try multiple QR codes and waste your precious time, right? For now, we can say that QRzebra stands out as the best QR code generator out there.
Have any thoughts on this? Let us know down below in the comments or carry the discussion over to our Twitter or Facebook.
Editors' Recommendations: