Best sites to check the Spanish Liga live scores
These websites have a dedicated page for Spanish Liga keeping their audience groups in mind, and you will not miss any live scores, news, and updates related to it.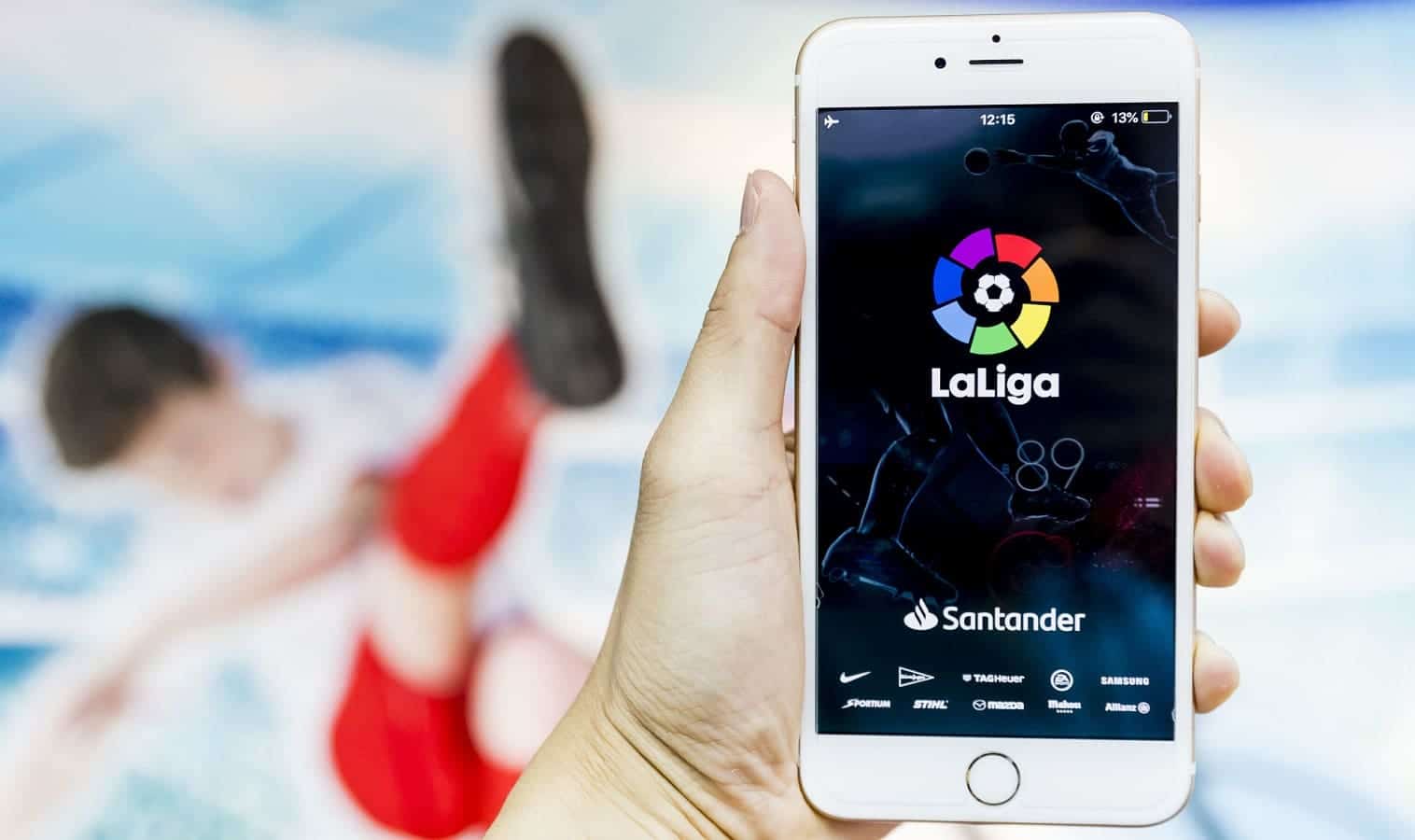 The Spanish Liga is one of the most influential sports leagues in the world. You are not a true die-hard football fan without admiring the performance level of Spanish Liga.
The Spanish Liga (Liga Nacional de Fútbol Profesional) i.e. the National Professional Football League of Spain, is a national football association widely known as 'LaLiga'. It is responsible for conducting two professional football leagues in Spain. One is Primera Division (LaLiga) and other is Segunda Division (LaLiga2).
There are 20 teams in a total contest in Spanish Liga. Some of the top-performer teams in the league are Real Madrid, Barcelona, Atletico Madrid, Athletic Bilbao, and Valencia. The Spanish Liga has most of the winning titles in its bag compared to any other league in the world. It has produced most of the best football players of all time in the world.
If you are a Spanish Liga follower, and would never want to miss any of the live scores and updates, then here are the best sites to check the Spanish Liga live scores, without making an effort to download an app and fill your memory.
Top 9 Best Spanish LaLiga Live Scores Website
Buaksib.com
Buaksib is an online portal to check on football news, scores, live scores, transfers, highlights, and other updates. The site is well-organized where you can easily navigate to all the significant leagues separately including Spanish Liga. You can view the Spanish Liga live scores, highlights, results, fixtures, transfer, updates daily, etc.
The key things fans love about the Buaksib website are Spanish Liga live score and the score table with updated news.
The name itself shows how it is committed to providing the live scores. Livescore.com is a one-stop destination to check Spanish Liga scores and all the related news. They cover the team details, live scores, fixtures from the Spanish league. You keep updated with the LaLiga table, schedule, and live match information and do not miss any goals.
The site also brings news with the latest developments from Spain liked by the Spanish Liga teams and clubs like Barcelona, Atletico Madrid, Real Madrid.
The site is user-friendly with date swapping. You can switch from one date to another to check another day's LaLiga scores.
The only issue you have to overcome is advertisements. Too many advertisements pop up on your screen before you continue and concentrate on the match.
FlashScore delivers live scores and results from over 1000 football leagues, and tournaments including Premier League, Bundesliga, and UEFA Champions League. It provides live scores, lineups, goal scores, goal alerts, odds comparison, red and yellow cards, video highlights, and many more.
You can follow the Spanish Liga league, your favorite players, and teams on the site.
For real-time Spanish League live scores, you can check on Flashscore. But sometimes you may stumble with inaccurate statistics and late updates, which is not very good while betting.
ESPN is a sports brand that focuses on many sports in the world, including football. The site also brings Spanish Leagues update to your fingertips. You can follow real-time Spanish Liga live scores, scoring stats with top scorers, ongoing tournaments, schedules, highlights, news.
The site is vast with its broad coverage of sports information, so sometimes it may get a little buggy or slow.
It is the one-stop destination to get all the updates like LaLiga live score, next matches, stadium attendance, standings, and more. In the top menu bar, the site is featured with tens of other websites from where you can get a more detailed report and news about the Spanish and worldwide football matches.
If you are more of a live scores hunter and football newsreader, this site is for you. The site has a dedicated section for the Spanish league; that has tables, fixtures, results, and breaking news. The site is well-designed with giving space for the major Spanish Liga teams and famous Spanish Liga players. They also keep updating useful statistics during the match.
For those, who want the latest, reliable information on LaLiga transfers and live scores, the Goal is the best website to follow.
Again the only issue you have to deal with is that it is full of advertisements which are sometimes unable to close.
Soccer24 covers major leagues with Spanish Liga and some popular lower-division leagues worldwide. The site shows live scores, goal scorers, halftime results, red cards, goal alerts, and other information from the league. You keep getting the league's latest scores, upcoming matches, standings, results, fixtures, overall summary of the whole Spanish Liga league.
As per the users, when it comes to betting, you might not like the website.
SoccerScore tries to deliver all the live scores and news from the venues to your screen. It focuses on many leagues and tournaments including the Spanish Liga. You get live scores, recent tweets on Spanish Liga, results, fixtures, and more on the front page.
The page has a section where you can interchange the dates to check specific dates match reports, stats, lineups, and other needful data.
It covers the Spanish Liga with other major matches like Premier League in England, the Bundesliga in Germany, Serie A in Italy, and Ligue 1 in France. They are one of the key sources of football news, providing the latest, real-time, reliable breaking news.
Fotmob has a good hold on commentary over other sites. The way they exhibit Red card, Yellow card, Assist, Goal is praiseworthy and easy to catch during the match.
The site does not dominate the news and live scores on each other. But it gives equal importance to both live scores and news.
Final Thoughts
When it comes to checking live scores there are many websites and apps you will get. But when you are especially among the Spanish Liga fans, for keeping an eye on Spanish Liga live scores, and news updates, you can choose any of the above websites and even place some bets on Sbobet if you wish.
These websites have a dedicated page for Spanish Liga keeping their audience groups in mind, and you will not miss any live scores, news, and updates related to it.
Have any thoughts on this? Let us know down below in the comments or carry the discussion over to our Twitter or Facebook.
Editors' Recommendations: