Best tools to find your lost Windows or Office product key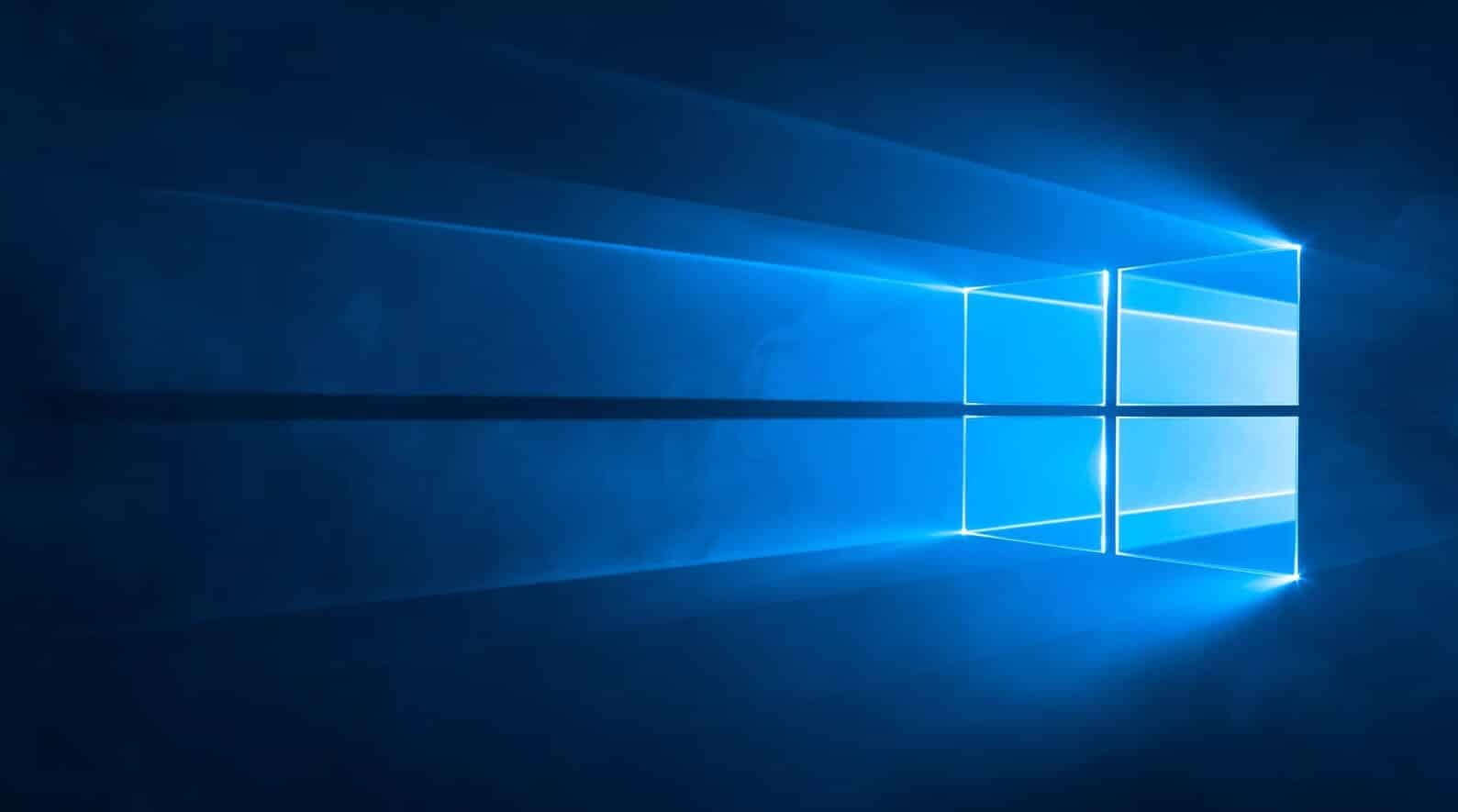 Have you lost your Windows 10 CD key? How can I keep track of license keys for all the software installed on my computer? Many software are storing product keys locally in the registry, but it's nearly impossible to view the key due to the fact that it's encrypted. Fortunately, there are many key finder programs that could help you find lost Windows or Office product key easily.
1. Belarc Advisor
Belarc Advisor is a data gathering and analysis tool that builds a detailed profile of all your installed software and hardware, including Microsoft Hotfixes and software serial numbers, and shows the results in your Web browser.
Belarc Advisor could be used to recover product keys for Windows, Office, antivirus programs, and many other applications.
2. Password Recovery Bundle
Password Recovery Bundle is primarily a tool for bypassing and resetting forgotten Windows password, unlocking protected Word/Excel/PowerPoint/PDF documents, finding your email passwords stored in the Web browser, Outlook or other email clients, and much more.
One small aspect of Password Recovery Bundle is its ability to recover lost product keys from Windows 10 / 8 / 7, Windows Server 2016 / 2012 / 2008, SQL Server, Adobe Acrobat, Office 2016 / 2013/ 2010 / 2007, and many other commercial software . The great thing is that the program even allows you to create a bootable CD/USB to recover a key from a crashed or unbootable computer.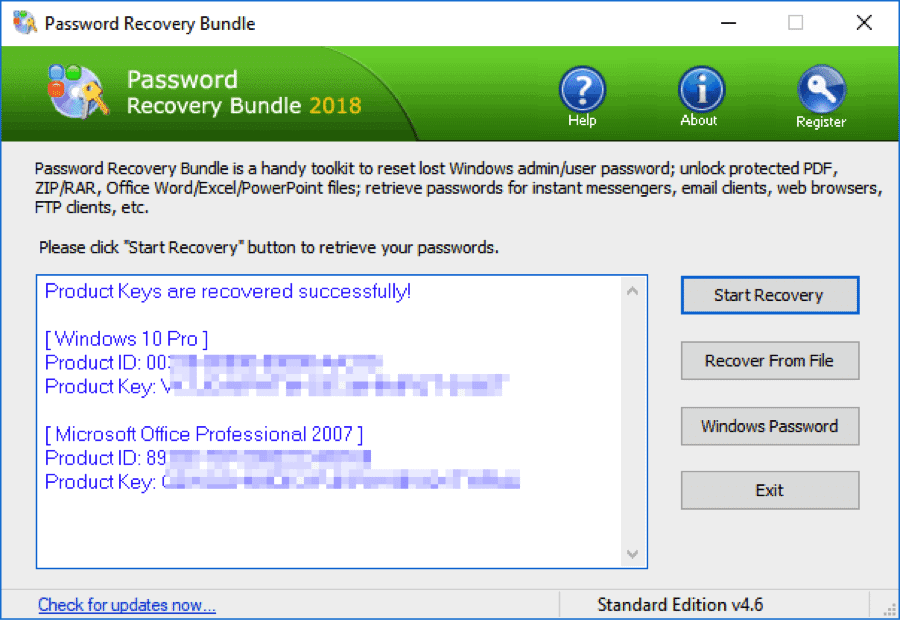 3. LicenseCrawler
LicenseCrawler is a portable keyfinder program which can discover, display and save many application serial and license numbers, registration codes and more – perfect if you're thinking of reinstalling everything but you have lost your original details.
The only downside of LicenseCrawler is the occasional annoying pop-up advertisement, and its scan of the Windows registry takes a long time to complete.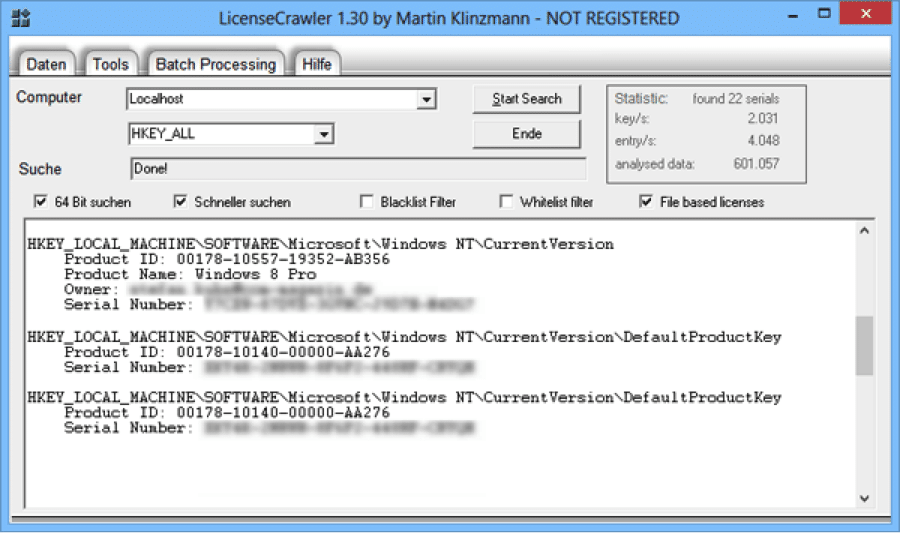 4. Magical Jelly Bean Keyfinder
Magical Jelly Bean KeyFinder is a free open-source program that locates your product Key (CD key) used to install Windows from your registry. The list of supported programs is seriously out of date, but if you know where is the product key of a particular app stored, then you can quickly add it to Magical Jelly Bean KeyFinder. For computer novices, you can alternatively opt for the commercial Recover Keys application.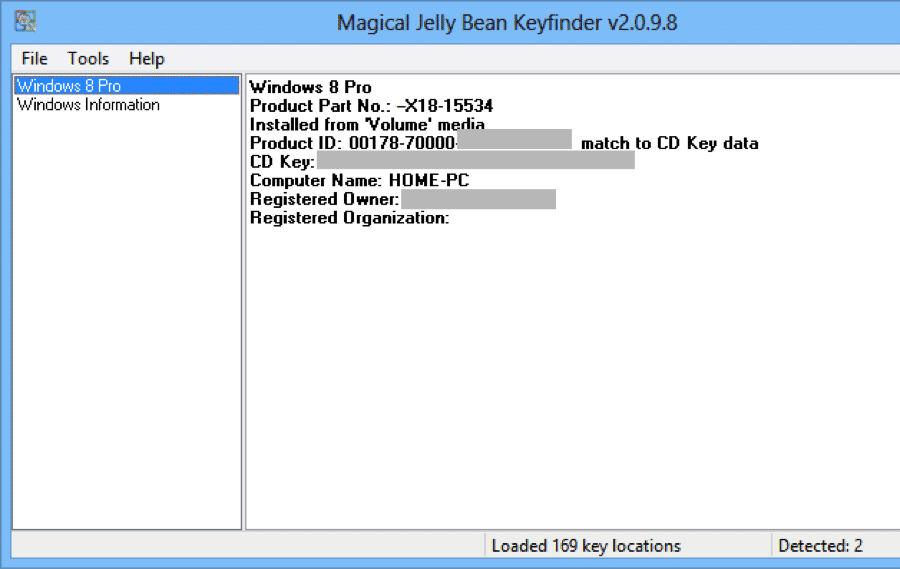 Conclusion
Of course, there are many command-line tricks and PowerShell scripts available on the net that can find your Windows or Office product key, but using the best keyfinder programs above could make the job much easier. Give these tools a try when your misplaced your product key and need to reinstall everything on your computer. Good luck!