Another best VPNs of 2017 list
Looking for some of the best VPN players on the market? We rounded up 10 of our favorites in the list below.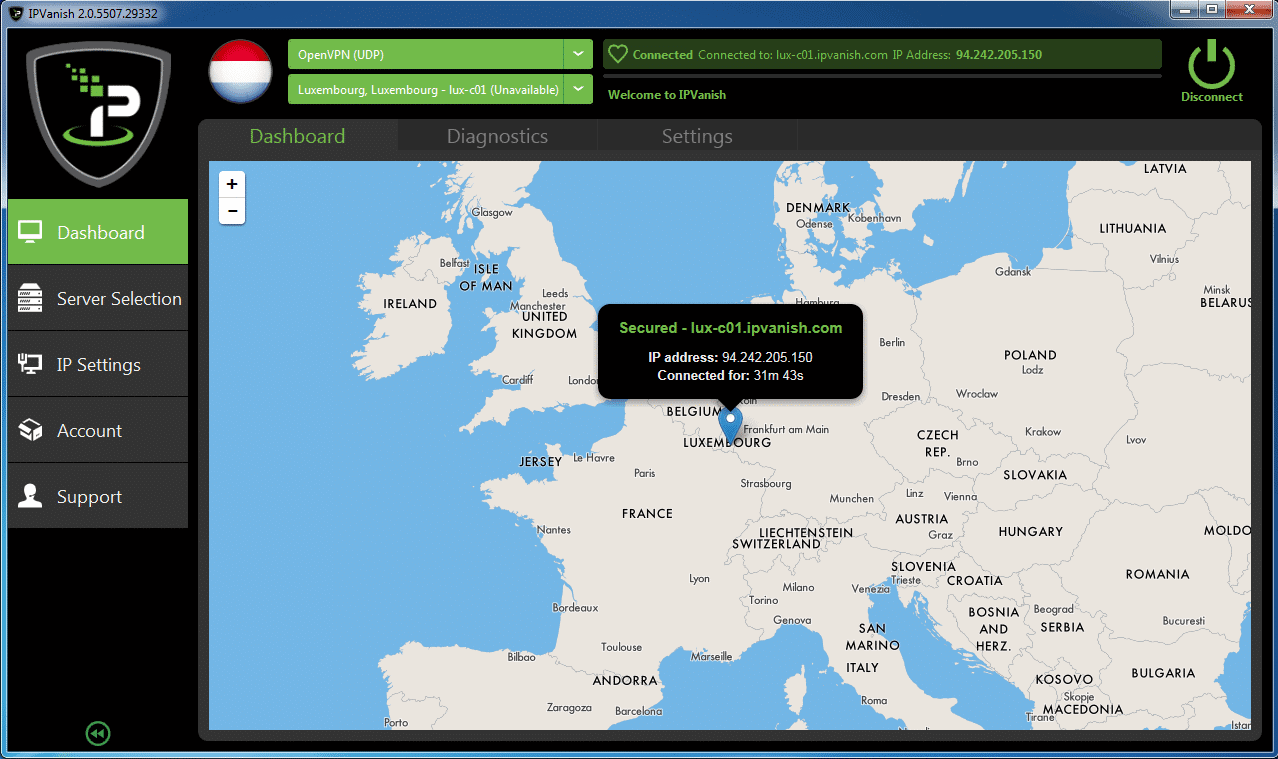 A virtual private network (VPN) produces a safe, encrypted connection, which is like a channel, between your computer and a server operated by the VPN service.
It is useful because it makes sure that privacy and security are provided to the connections under it. This comes in handy when you want to ensure your security. When you are using a VPN, your computer acts as if it is operating from the same location that the VPN is in and as if the network is the same. It is beneficial when you are trying to open sites that are not allowed in your locality or when you want to retain your anonymity on public Wi-Fi. Thus, while browsing on a website, the VPN takes your request and forwards it to the site you are trying to open. It then gets a secure response back. Not only is it easy to use, but VPNs can be considered tools of high effectiveness.
There are two of the most popular types of VPNs.
Remote-access VPN:

It is used when a public network is used to do private work such as check emails or information sent by employees on public Wi-Fi. It is beneficial for organizations and companies.

Site-to-site VPN

: It is commonly used when the user has to connect to two networks from entirely different locations.
How can a VPN service be chosen?
Following factors should be considered while choosing the VPN that can be of use to you.
Reliability – The most important thing you need to do before selecting a particular VPN is to go through all the reviews to make sure that the VPN is reliable as it should provide adequate privacy.
Cost – Before selecting a VPN to download, you have to look at your budget. Few VPNs are free, but you get more features in the ones that have a monthly subscription. Even then, they aren't that expensive. One of the drawbacks of free VPNs is the number of users that they attract. Due to a lot of users, your usage time, amount, and speed are limited, whereas paid VPNs provide better security.
High security – If your VPN offers anonymous DNS servers, 128-bit encryption, and no connection logs, then it is usually a good choice.
Bandwidth limit – The more you pay, the more limit you generally get.
Availability of apps on iOS and Android devices – Make sure that your chosen VPN can support your apps. Moreover, it should not store logs and should protect you against spyware and viruses. Try buying a no-log VPN.
Read More: Why should a small business use a VPN?
Protocols – VPN generally works on four protocols. Choose the one that suits your needs.
PPTP

: Point-to-point tunnel protocol is probably the most used one. It uses the tunneling method where data is stored within the packets of PPP. These are then stored in IP packets, and finally, they are transported to their destination.

IPsec

: It uses two methods for the encryption of the user's data: tunneling mode and transport mode. Encryption of the message is called payload when the data packet is in transport mode. The inscription of the data packet is called tunneling.

TSL/SSL:

This system utilizes a combination of encryption and authentication. This ultimately leads to the data being shared between the user and the servers.
Following are some of the best VPNs in 2017 that fill the criterion mentioned above.

Based in Hong Kong, this server has the benefit of not being visible to the prying 14-eyes. It is a respected provider of strong encryption, coverage throughout the world, and state-of-the-art technology. Although it doesn't keep track of the data being passed through it, it still maintains a record of the bandwidth to manage the servers. Moreover, it offers its users secure protocol and has its own DNS servers. It uses 256-bit encryption and has more than 500 servers around the globe. It costs only $4.99 monthly, which is very reasonable.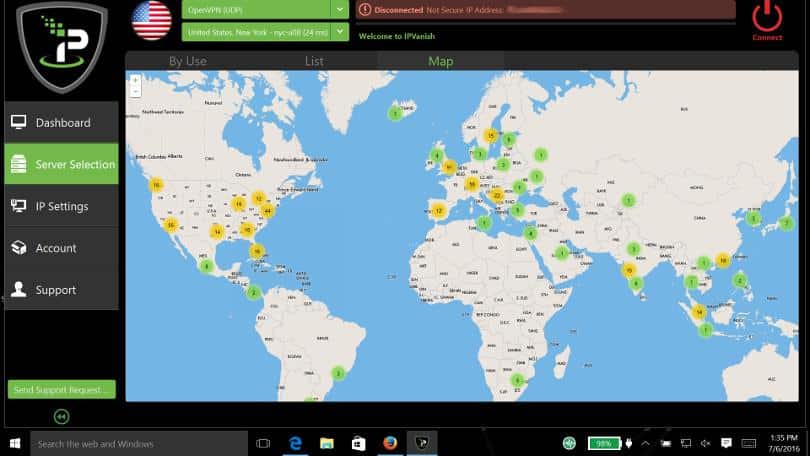 For everyday usage, IPVanish has created a secure environment. The first thing a user has to do before logging in is to establish IPVanish VPN connection, which converts the data online into encrypted tunnels including online banking, browsing, instant messaging. Any third party cannot intercept even emails. It uses OpenVPN, PPTP and L2TP protocols for operation. It costs almost $6.49 per month. It can also access Netflix and is based in the US.

Private Internet Access offers a large number of VPN servers, i.e., more than 3250 in 25 different countries in addition to ad-blocking and other advanced features for a reasonable price of $6.95 per month. After the subscription, the VPN offers antimalware, blocks trackers, and can be used on up to five different devices at the same time. If you get a yearly subscription, it gets even cheaper. The VPN would cost only $3.33 annually. It is excellent to watch Netflix or for browsing the web anonymously. It hides your IP address when you are online.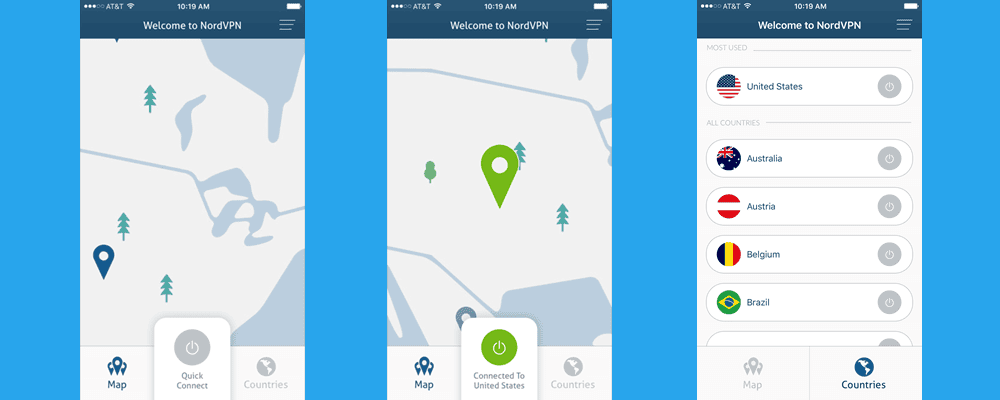 This VPN provides 256-bit AES encryption. The protocols under use are OpenVPN, L2TP/IPsec, and PPTP. The tunnel is created as soon as the user connects to the VPN, and the data through this route is encrypted. This route is called Tor network. NordVPN is one of the only VPNs that allow Tor over VPN. Tor is safer as the data has to go through random servers before reaching the end. This helps keep the user's anonymity. The users are also able to access websites that are hidden to all except NordVPN users.

The Android app of this VPN is simply the best app for mobile phones. The only thing the user has to do is press the On button, and they are connected to the servers. It is that easy. The primary encryption technology used by the VPN is the OpenVPN due to it being quick and reliable when it is transmitting small packets that you need to send back and forth through your phone. Although it gives a lot of advantages, it is slightly pricey. The 15-month package costs $99.95 which makes almost $6.66 monthly, the six-month package is $59.95 meaning $9.99 per month, and the monthly package costs $12.95. This is slightly pricey when it is compared to other VPNs present on the market.
6. Buffered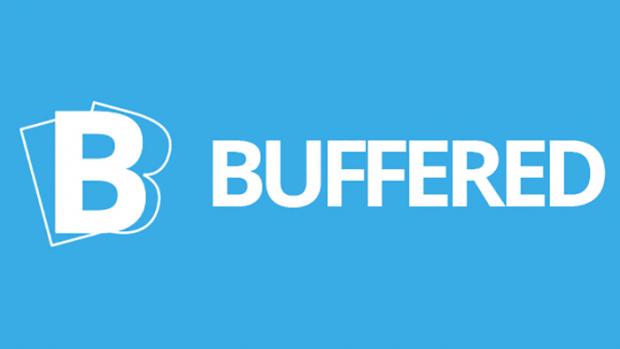 Privacy and performance are the core strengths of this VPN. It keeps no logs, and the terms and conditions are very clear. It has yearly, half yearly, and monthly payment packages, costing $99, $59.94, and $12.99 respectively. It has excellent upload speed and lower latency, which makes it very responsive. However, one of its drawbacks is that it is for PC users only. People who want to use it on their phones or tablets would be disappointed. Cost wise, there are better VPNs available in the market because it isn't as cheap as its competitors.
7. VyprVPN
Providing unlimited data usage and 73 server locations, this VPN is based in Switzerland which has favorable privacy laws. It offers auto connection so that you have things easy for you. Moreover, it has a kill switch, and you get boosted security because of the Chameleon protocol and VyprDNS. It offers an easy-to-use interface to its Windows users and has 2.5x download speed. One of the negatives, though, is that there is no refund policy. There are two types of payment plans: basic and premium. Basic offers three connections, while premium offers five.
TorGuard provides two layers of protection by its no logging policy and data security with IP configuration. The VPN has numerous SOCKS proxy servers and VPNs around the globe. The whole data is wrapped into a packet which is encrypted via tunneling and then is transported to the BitTorrent cloud. This gives it protection against any attacks. The TorGuard has now more than 1600 servers and is operating in 50 countries of the world. All servers are managed by TorGuard's networking team exclusively. It runs OpenVPN and can work on Windows, MacOS, Linux, Android, and iOS.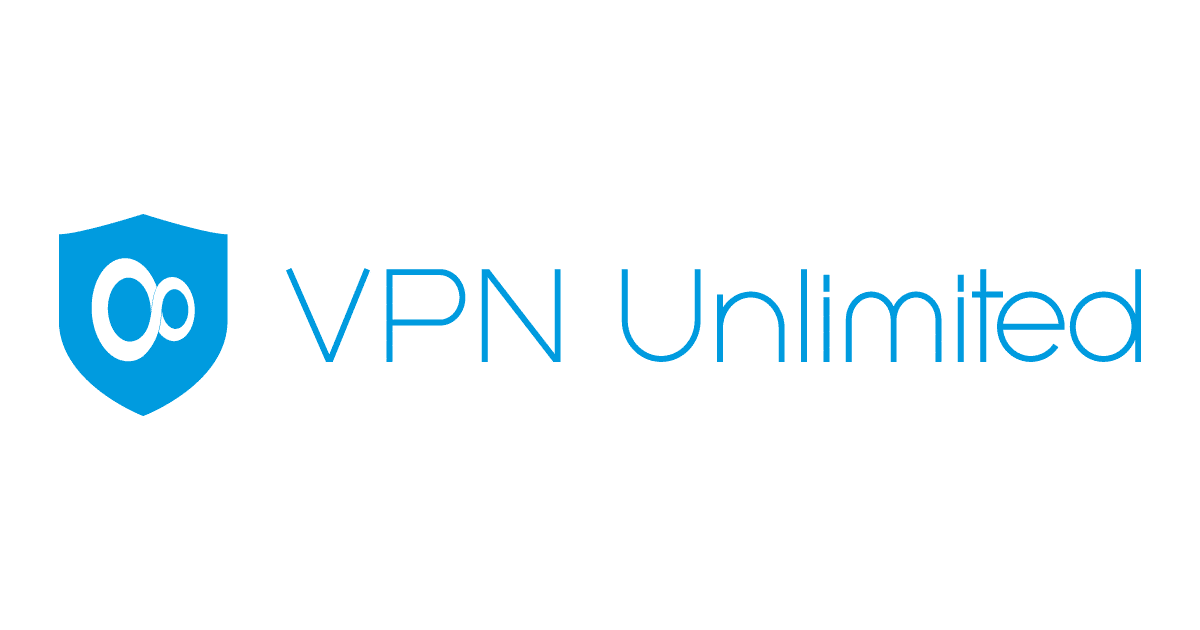 KeepSolid provides its users with four different payment plans, ranging from the unlimited personal server and lifetime package to 1-year and one-month payment plans. Moreover, it offers a seven-day trial and seven-day money-back guarantee for extra security. It has fewer servers than other VPNs, but its service is satisfactory.
Spotflux is on this list because even when it is a free VPN, it manages to outshine many premium VPNs. There are no limits applied to the users, even though it is a free version. The only downside is that the users have to view ads, but when you are getting a VPN for free, having to watch ads is not a significant price to pay. However, it is not advisable to be used as a primary protection because its protection is not as good as that of paid VPNs.
The app offers top level of data protection and extensive coverage with 1000+ high-speed Servers in 70+ Locations. Up to 5 devices can be added to one account, both Mac and iOS. Offers 24 hours trial to test the app. Personal Static IP address or Personal VPN Drivers are available for the utmost level of protection.