Best ways to create portable document format using a PDF converter
With Soda PDF Anywhere, you can access your features on any device with a web browser.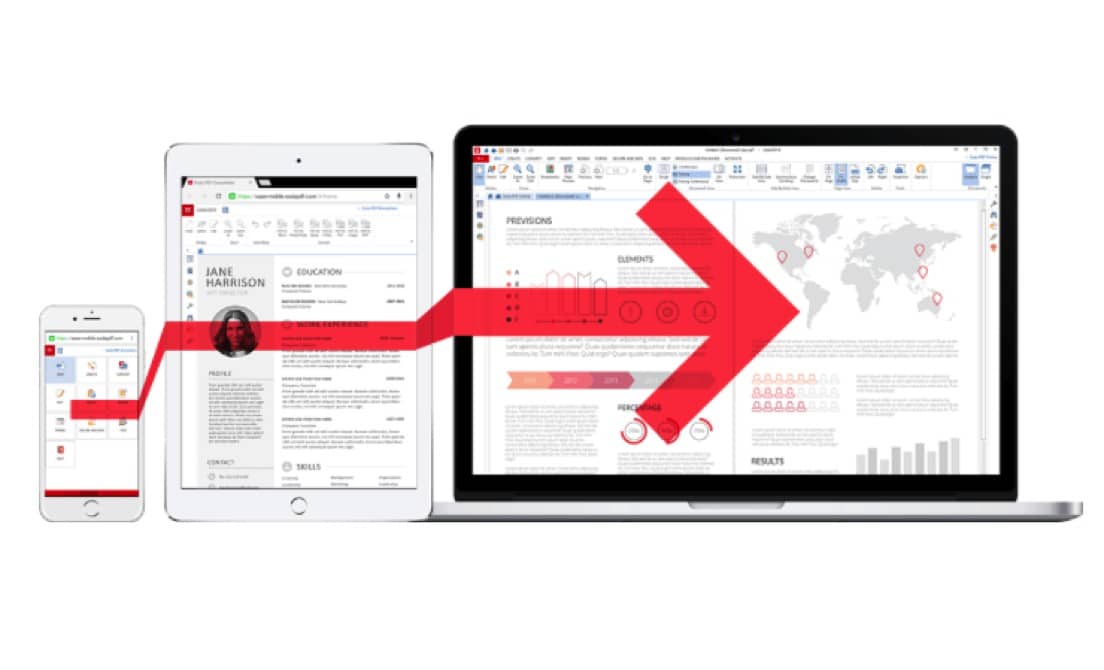 Portable Document Format is used in collecting, exchanging and storing information. There has been a growing requirement from users to convert other file formats to PDF due to its beneficial features. It is developed exclusively for the purpose of making data sharing faster and easier. With a PDF converter, you can easily convert your file into a Portable Documents effectively and smoothly. The PDF converters usually fall into several categories, including creators, development libraries, converters, and editors. When you look around you can find software programs like PDF viewers. Of course, they aren't much helpful in developing PDF files.
Some PDF converters can only convert basic files like Microsoft word or any TXT files. While some have some advanced features that allow it to convert multiple file formats such as GIMP, LibreOffice, SWFT Tools and ImageMagick into PDF quickly. Such converters can also edit converted files with the PDF software. If you are looking for the best software program, then you can consider a software that can allow you to perform complete PDF tasks.
There are numerous PDF creation software applications available on the market including Adobe Acrobat and SodaPDF. Adobe Acrobat packages can sometimes slow down your systems because they are compatible with higher operating systems. However, an alternative is SodaPDF which can either be used online or installed on your system. You can download Soda and install it without slowing down your system.  
Of all, the most feasible way to transform the word document into PDF file is to get an effective PDF converter. A versatile, safe and easy to use software with a user-friendly interface. It should allow users to save different formats including txt, doc, RTF and PDF. Such software can also convert images or graphics into PDF. You can use more advanced features such as merge, sort or rotate PDF pages for your converted files using a PDF converter that has an inbuilt editor.
If you are the type of user that requires regular conversion of files into PDF, you can opt for download an offline software. They usually have advanced features that allow it to convert multiple documents simultaneously into a portable document. Some PDF converters have partial conversion batch feature that allows you to convert a few pages of your document to PDF. You can also use the converter to encrypt the files with password to protect your document. However, you can only find these advanced features on the latest PDF conversion tools online. All these features can make your task easy and flexible to convert your documents into portable document format.
Make sure you have saved a copy of your original file before you start converting the file. In case you want to edit your PDF file, you can check whether your PDF converter has an edit feature so that you can easily complete your task. Portable document format is widely acceptable and is known for its cross-platform support, better readability, copyright shield, and reliability. The PDF software application allows people to manage and structure huge amount of data in a methodical manner.