How to bet on sports from you Android phone or tablet
When watching your favorite sports team win isn't enough, make it interesting with a bet.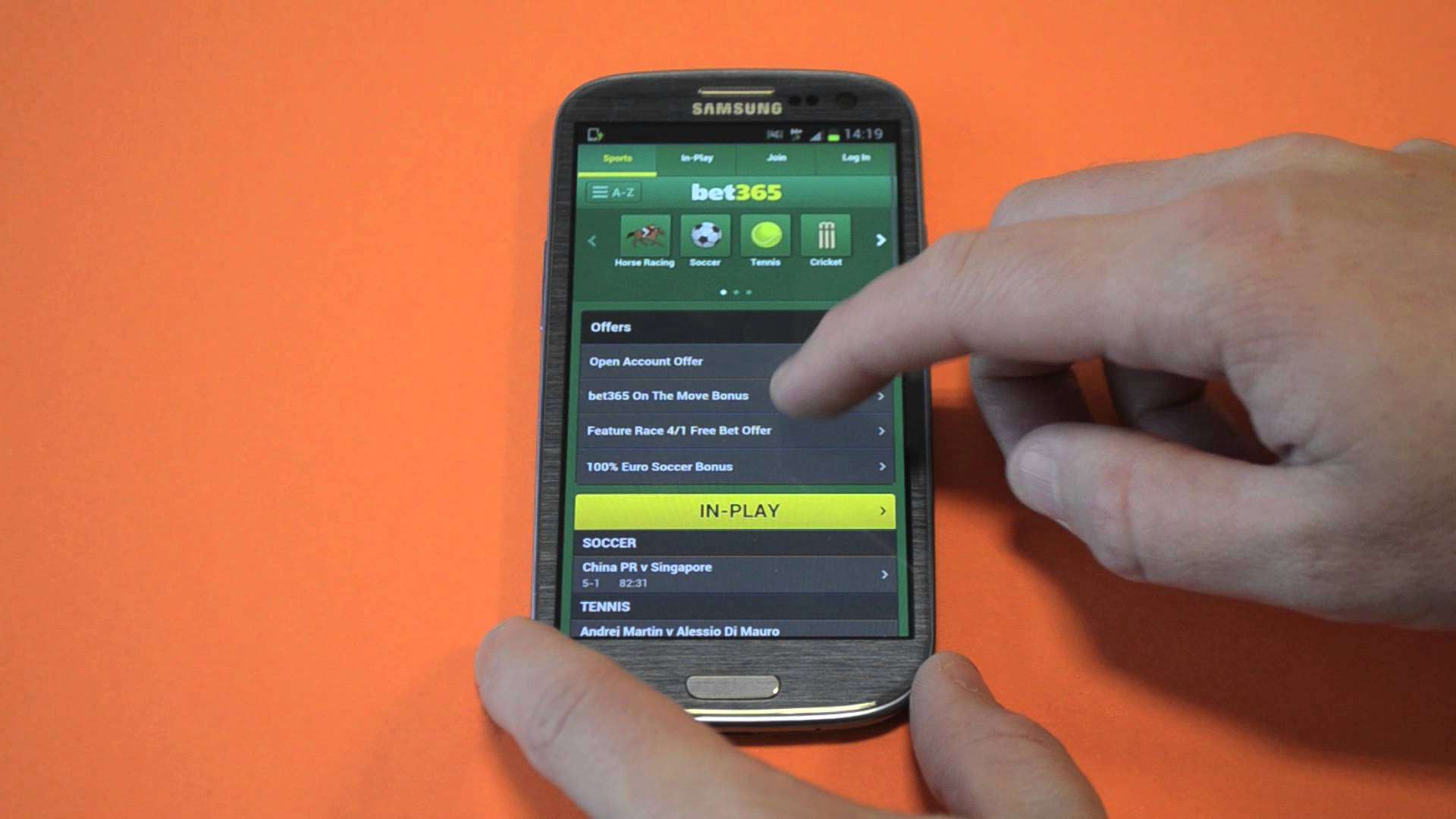 The advent of the powerful Android operating system for mobile devices has revolutionized how people access the internet. Nowadays, internet users do not need to type-in the url of their favorite websites to access it. Instead, they download apps that give them unrestricted and reliable access to their favorite websites.
For instance, when you download the bet365 Android App betting will become easier as you will not have to visit the bookmaker's website whenever you want to bet, check available matches, analyze statistics, check results and much more.
How to Bet from Your Android Device
You can download the bet365 Android app to your android device regardless of the specifications. To have the best betting experience, however, you need to have an Android phone or tablet with a large screen, at least 1GB RAM and a multi-core processor. You should also have a power bank because you do not want to run out of power when placing bets. You won't need a power bank if you are near a socket outlet where you can plug in your charger.
You can find the bet365 betting app from a number of places. For instance, you can find it on the bet365 website. Just visit the website on your Android smartphone or tablet and download the betting app. After the download, the app will install itself automatically. After installation, you can log into your account and start betting.
Betting from Your Android Device
Once the app has been successfully installed on your device and you're logged in, you can view all the scheduled matches and available markets. Obviously, you will need to deposit some funds into your account before you can start betting on games. This can be done through any of the deposit options provided by bet365. They include; debit and credit card payments, bank transfers, eWallets and prepaid vouchers among others. You can also use some of the bonuses provided by bet365 to bet on matches.
If you like to bet on soccer, you can speculate on any of the national and regional leagues from around the world. There are usually matches being played almost every hour of the day thanks to the different timezones around the world. If you do not want to take a lot of risk, you can find a single match that you think will turn out the way you predict and place a big stake on it. Alternatively, you can place a wager on a variety of games in a single bet. By staking a small amount of money, you will be able to win big if the predictions on your multi-bet are accurate.
The beauty of using the365 betting app is that you do not need to rely on a browser to access your bet365 betting account. You will have direct access straight from your android device. It will also allow you to bet from any location. You can bet at the park while relaxing, at work when you're on a break or when stuck in traffic.