Bo Vape: The latest in E-Cigarette technology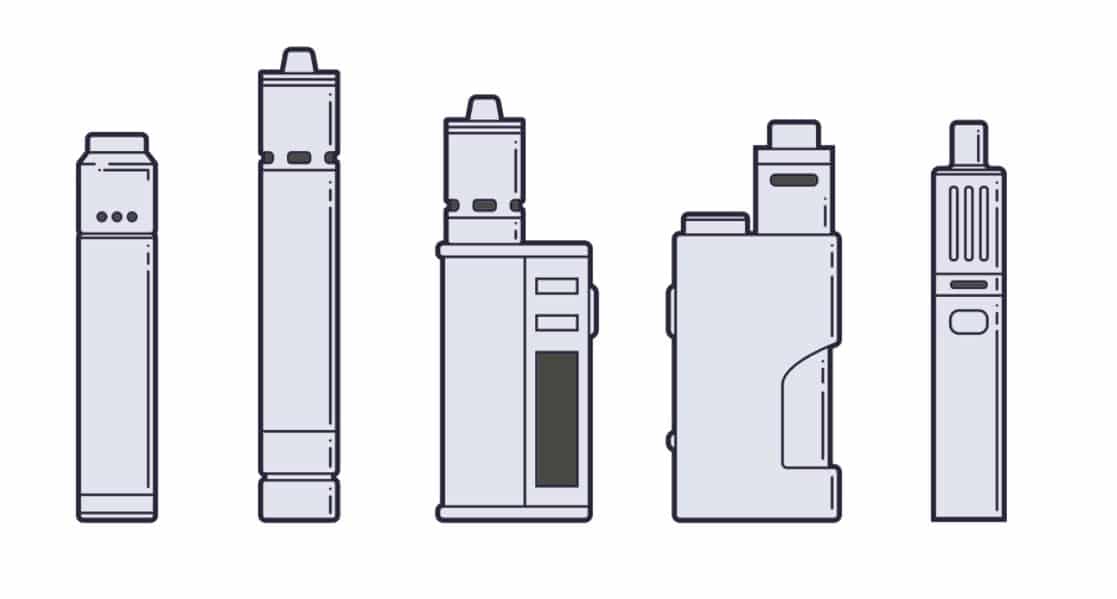 More and more evidence continues to arrive reinforcing the case that e-cigarettes are a healthier alternative to tobacco smoking. Just this past month, Ohio Governors have had to eat the proverbial humble pie over this topic, as the e-cigarette community continues its struggle to secure the future of this tobacco cessation device.
The e-cigarette community here in the U.S. is a very strong one, with a large grassroots following supporting many small and independently run businesses. As the market continues to expand, innovation is key to ensuring these businesses do not get muscled out by the looming tobacco industry giants. A recent example of such innovation comes in the form of Bo Vape's latest e-cigarette, the Bo One.
The Latest Pod Mod E-Cigarette
Pod mods are fairly new to the vape market. They can be characterized as an all-in-one e-cigarette which combines the easy use of a disposable e-cigarette with a higher level of performance, one which could satisfy any vaper. Slowly growing in popularity and variety since early 2016, there are now such a wide variety of pod mods available that it can prove difficult choosing the right one.
With quick release e-liquid pods and self-contained designs, the pod mod e-cigarette replaces customization with convenience. Incredibly easy to "re-fuel" and quick to recharge, they are perfect for the everyday, on-the-go vaper who no longer enjoys the flat flavor a cartomizer vape sometimes produces any longer.
The reason pod mods are capable of producing a higher quality vape experience is due to the fact that they can handle more battery power than their cig-a-like competitors. With a more powerful battery and more refined components, pod mods and the Bo One, in particular, can easily deliver the strong vapor flavor many of us desire.
The Bo One Starter Kit
The Bo One has been turning heads all across Europe and with good reason. With its sleek and compact design, the Bo One e-cigarette weighs just 0.7 ounces and measures in under four inches in length, making it one of the most compact e-cigarettes available. But remember to never judge a book by its cover; this little Bo One packs a punch. Its 380 mAh battery delivers enough power to produce consistently flavorsome vapor and will last the average vaper the whole day.
The Bo One Starter Kit also comes with an innovative magnetic USB charger. Not only does this cable recharge your Bo One's batteries impressively quickly, but the cable also prevents any damage to the e-cigarette should it be accidentally removed by force (like someone tripping on it, or it getting caught). The magnetic connection is also less susceptible to wear and tear, as there is much less trauma being placed upon the charging port. Ergonomically designed to easily fit into your hand, the Bo One favors those who prefer a flavorsome, convenient, lightweight and reliable e-cigarette.
Temperature Control
But let's not stop there. Bo Vaping has yet another surprise up its sleeve in the form of the Bo One Temperature Control (TC) kit. Unfortunately, this model is not yet available online in America, but will no doubt be making an appearance soon. The temperature control model works to prevent you from getting dry hits when you vape. A dry hit is when there is not enough liquid available to turn to vapor, as the cotton wick is dry and therefore burns. The taste this produces is very unpleasant, so temperature control is becoming more and more popular amongst the latest available e-cigarettes. Vaping becomes even more fun if you are using something like killer kustard ejuice from Vapetasia.
The Bo One is not just any new bit of tech. Purchasing the latest in pod mod design will no doubt change your impression of what it is to vape. Although not recommended for all the cloud chasers out there, most people just want a hassle-free alternative to tobacco smoking. The Bo One lets you vape easily on the move and discreetly in public. It provides excellent flavor and is quick and pain-free to refill. The components speak for their quality themselves, and will no doubt help to place the Bo One high on the list of best e-cigarettes in 2017.