Boost your Super Bowl experience with this heavily discounted sound bar, today only!
Upgrade To 5.1 Surround For Under $200, Just In Time For The Big Game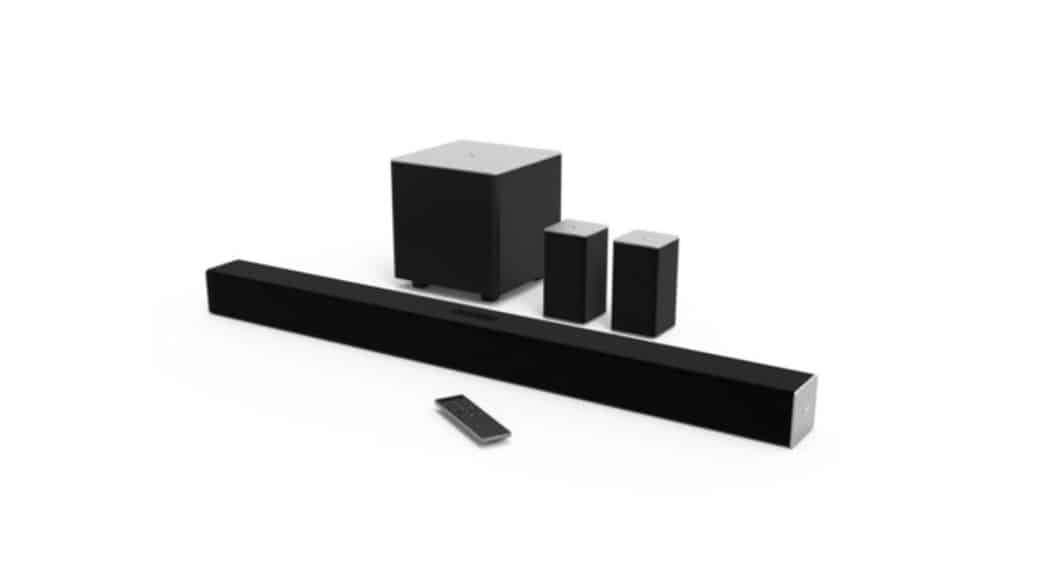 Upgrade to 5.1 surround sound with this sound bar for under $200, just in time for the big game.
---
If you need to upgrade your sound system in time for the Super Bowl, one of our favorite sound bars is down to an all-time low price today on Amazon for Prime members only. And while the "bar" itself is great, what really makes this system special is its included wireless subwoofer and satellite speakers. That means you can experience true 5.1 surround sound at an incredibly cheap price, with no A/V receiver required.
Basically, the wireless subwoofer sits in the back of the room, and receives a signal from the sound bar in front of your TV. Then, the two included satellite speakers hook directly into the subwoofer, and sit in either corner of the room behind you, giving you a true surround sound experience. The upshot here is that you don't need to run any wires from your TV to the back of the room, and you don't even need to own an AV receiver. I own the 2014 model of this system, and I can't believe how great it sounds, or how easy it was to set up. [VIZIO SB3851-C0 38-Inch 5.1 Channel Sound Bar with Wireless Subwoofer and Satellite Speakers, $198 for Prime members. Discount shown at checkout.]
[AMAZONPRODUCTS asin="B00SMBGGV6″]
If you're someone who prefers watching the game on your mobile device without any outside distractions, here's another option: We see great deals on Bluetooth headphones almost every day, but even we did a double take when we saw this pair of Aukeys for $11. [Aukey V4.1 Bluetooth Sports Headphones with Noise Canceling Wireless Stereo, $11 with code 5FOD8D3G]
[AMAZONPRODUCTS asin="B00XPH66IK"]