Boost your TV's sound with this $50 Insignia soundbar
If the sound on your TV's speakers isn't pulling its weight, upgrade to this Insnigia soundbar for only $50.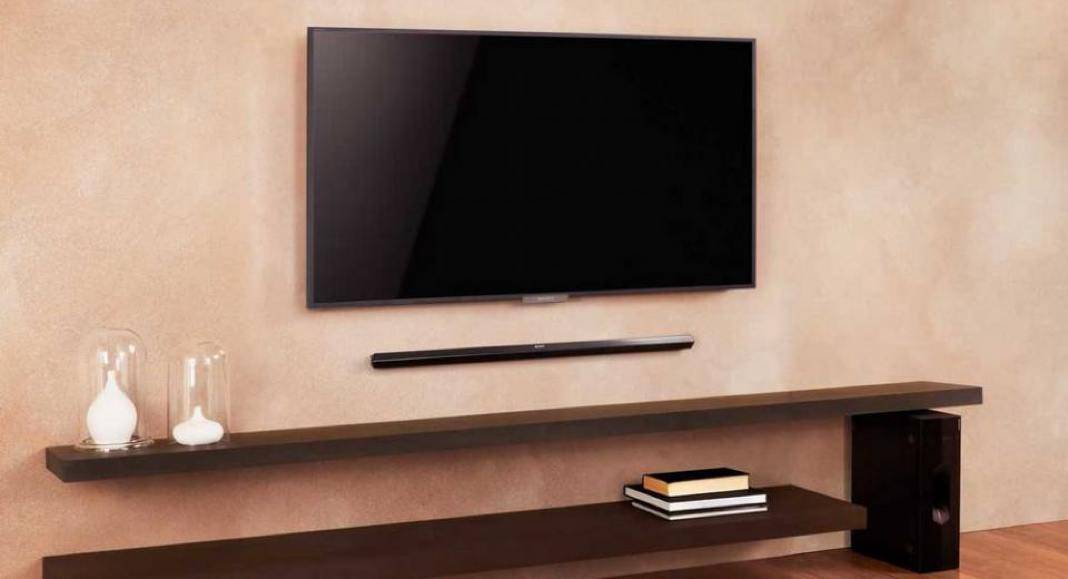 If the sound on your TV's speakers isn't pulling its weight, upgrade to this Insignia soundbar for only $50.
---
If you just bought a fancy new flatscreen TV only to find out its speakers sound like crap, don't worry, you're not the only one. This is actually a common complaint found in expensive flat screen TV's.
What's the next best solution? An inexpensive sound bar – and luckily, this one from Insignia is only $50 today (normally $100) on Best Buy. The best part about this speaker is that it's not only intended for TV's. Since it rocks Bluetooth capabilities, you can connect this to either your smartphone, tablet, or any other Bluetooth enabled device.
I know a lot of portable Bluetooth speakers that don't come this cheap. Don't miss out!
Here's the key details:
39W total power output (8W x 2; 23W subwoofer) – Provides quality sound for your favorite movies, shows, games and music.
Bluetooth music streaming – Makes it easy to enjoy tracks stored on an Apple iPhone, iPad or other compatible Bluetooth-enabled device (not included).
3 digital signal sound fields – Include standard, home theater and news presets to optimize your audio.
Single-cable connection to your compatible TV – Simplifies setup.
Remote – Enables simple operation from a distance.
Wall-mounting template – Helps you create a clutter-free home theater.
[button type="info" text="$49.99 via Best Buy" url="https://click.linksynergy.com/fs-bin/click?id=4qIBr*sQYf8&subid=0&offerid=422073.1&type=10&tmpid=13127&RD_PARM1=http%253A%252F%252Fwww.bestbuy.com%252Fsite%252Finsignia-soundbar-with-bluetooth-black%252F4157006.p%253Fid%253D1219096745209%2526skuId%253D4157006%2526loc%253D0%2526ref%253D8575135%2526acampID%253Da627652e109c11e6abfbcef271ec1c350INT%2526productCategoryId%253Dabcat0205007″ open_new_tab="true"]
Update: Looks like the $50 price tag has expired, however, they're still selling it for $60, which is still an amazing deal.