A brief guide to commercial UAV protection
Because these days, everything needs to be insured.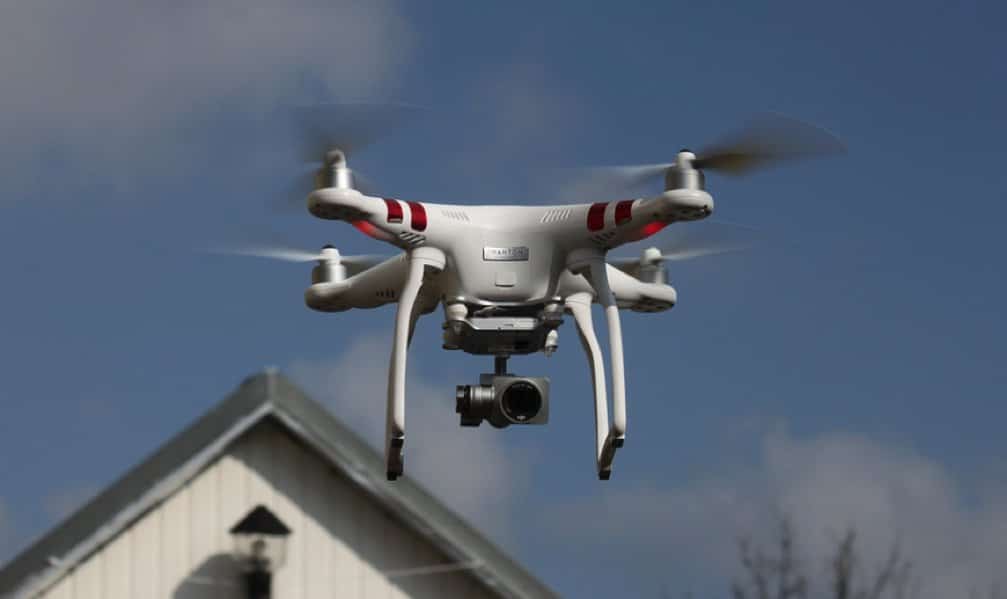 Unmanned aerial vehicles (UAVs), or drones, can be excellent additions to your corporate security team. However, while your drones are busy protecting you, make sure you're investing in UAV protection to cover them. Otherwise referred to as "drone insurance", UAV protection can help cover you as a drone operator. Not only will you be protected from physical loss and damages should your drone ever run into trouble, but you'll be protected against various liability claims, as well. Here's what you should know about commercial UAV protection. 
Do You Need UAV Protection? 
Whether you plan to use your drone for commercial or recreational purposes, in the United States you are not legally required to carry drone insurance. however, you are still liable for any physical damage or claims brought against you resulting from your operation of your drones. Since commercial operation of drones, specifically when you're using them as additions to your security force, is often looked down upon by the public, carrying UAV insurance just makes sense. What's more, if you operate businesses in other countries, you'll likely be required to have drone insurance anyway. For instance, Canada requires drone operators using their UAVs for commercial purposes to carry $100,000 in UAV protection at a minimum. Finally, some states require various drone licenses and insurance coverage types if you're using a drone for certain purposes, such as filming. 
Types of UAV Protection 
There are six main types of drone coverage available. However, each type of coverage tends to build upon other coverage categories. In other words, you need to have certain forms of coverage before you can add others to your insurance policy. The most basic form of UAV insurance is known as liability only coverage. 
Liability Only 
Liability only coverage is the most basic form of coverage available. On its own, this type of coverage will only protect you against bodily injury and property damage claims. You can't purchase any other type of UAV insurance until you have liability coverage in place. The standard liability policy starts at around $500,000 in coverage. However, in the drone insurance world, policy limits that reach millions of dollars per occurrence are fairly typical. 
Hull Insurance 
While liability insurance covers you against property damage arising from the use of your drone, hull insurance protects damage to your drone. As the name implies, hull insurance protects the basic components of your aircraft and is a logical next step after purchasing liability insurance. 
Payload Insurance 
If you're only using your drones to conduct security functions, you might not need payload insurance. However, if your drones don't have a built-in camera and/or you're using additional equipment, payload insurance is a good idea. As you might expect, payload coverage insures you against any damage to the items on board your UAV. 
Ground Equipment 
Keeping with the logical progression of coverage types, the next set of items you'll want to insure is your ground equipment. Your ground equipment includes laptops, controllers, tablets, cases, stands, and anything else required to run, operate, transfer data to and from, and otherwise operate and maintain your drone. 
Non-Owned Coverage
Not everyone will need non-owned coverage as this form of coverage only applies to drones you don't own or aren't leasing for a substantial amount of time. In other words, if you rent drones for a few days or a week or you're operating drones at a site you don't own, this form of coverage will protect you while you're piloting those UAVs. You can purchase two forms of non-owned coverage: liability and hull. 
Personal Liability
Finally, and perhaps most critical, is personal liability coverage. This form of coverage is relatively new in the world of UAV protection, but it has stemmed from an ever-growing force of opposition to some of the functions that UAVs perform. For instance, if you're operating a drone that flies over a movie set and you accidentally obtain footage of the set, you could be sued for copyright infringement. Furthermore, invasion of privacy claims are very common in the world of UAV ownership and operation, especially if you're using them for security. It's important to add personal liability coverage to any UAV insurance policy.