Building trust in virtual real estate – NFTs and the DecentWorld metaverse
DecentWorld is a Swiss metaverse digital real estate platform built using blockchain technology to introduce a cutting-edge web3 experience.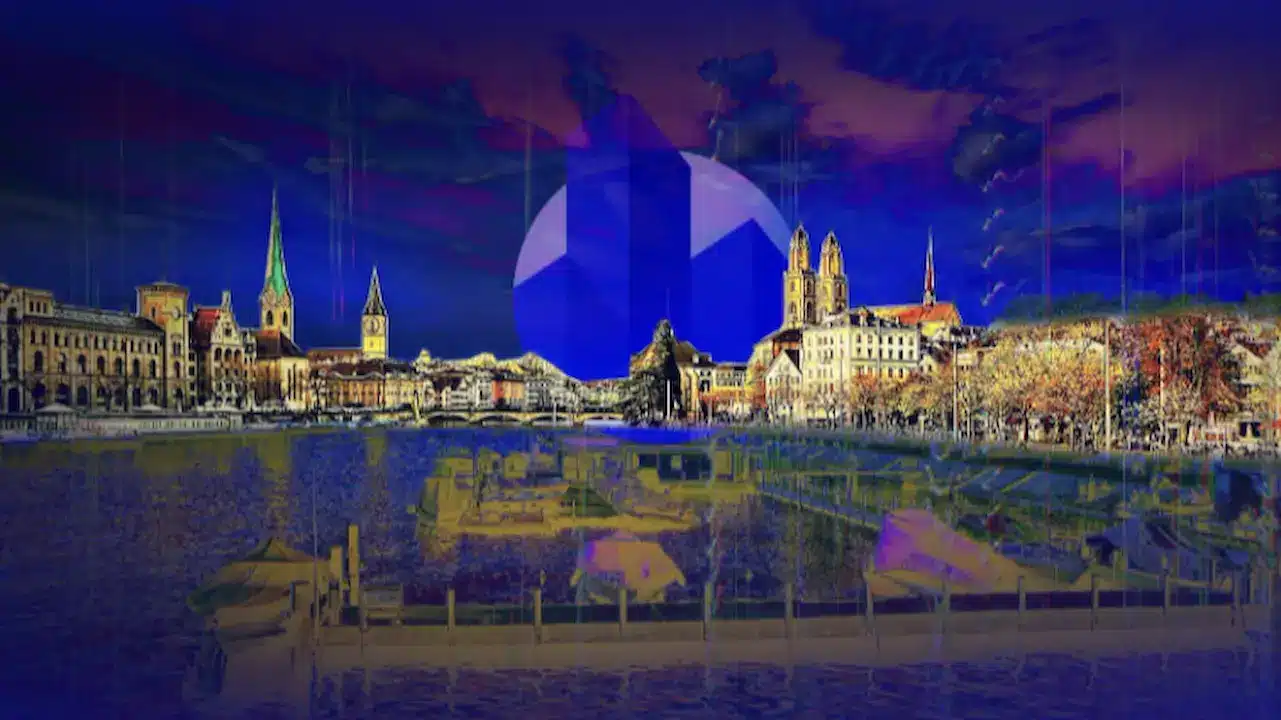 In March of this year, a new virtual world was launched by Swiss company DecentWorld.
The idea behind it is deceptively simple. It's a virtual real estate market, where people can buy, sell and collect virtual streets in the form of NFTs.
It won't be long before collectors can combine their streets to create Collections that will earn money for them. DecentWorld allows users to buy a slice of the real world and make a decent return on it. You can learn more about examples of digital real estate here.
Universal Access
DecentWorld is based on blockchain technology, but it also uses long-established features of asset management, along with the latest gaming trends.
The whole thing is wrapped up in a stylish look that gives the user a sense that they are participating in a world of prestige.
DecentWorld uses the environmentally sound and carbon-neutral WAX to ensure that users enjoy a guilt-free metaverse experience.
The team behind this innovative new platform wanted to build on proven concepts and proven technologies, combining them to create something greater than the sum of their parts.
Buying and selling streets as NFTs may sound unusual but then so did the idea of artist Beeple selling a 3D image for more than $69 million. The sky really is the limit with these unique digital investment vehicles.
And this is an experience you can trust because KYC and two-stage ID verification are built-in.
The team wanted to ensure that top-level privacy and security features would inspire the kind of confidence that users have in investment houses and banks. This is all essential given that DecentWorld comes with a fixed supply utility token called DWRLD.
The projects team said that they initially looked at the biggest vulnerabilities in the NFT gaming process and then through some Swiss ingenuity at it.
They gathered some of the best talents in the industry to deliver a cutting-edge platform that covers all the bases in terms of functionality and security, and then some.
Uniting Games and NFTs
DecentWorld is now live, and it clearly bears the hallmarks of Swiss craftsmanship. Security is top-notch and some of the thinking that goes into the best games has been applied.
It has been designed to give users a thoroughly entertaining experience as they trade virtual real estate.
The team are incredibly proud of what they've achieved. They've taken elements from the blockchain and NFT worlds and united them in an innovative way that promises an enthralling experience.
Even governments are embracing and exploring the possibilities that blockchain technology promises. That particular genie is out of the bottle, and it's up to the brightest minds in tech to make the world a better place with it.
DecentWorld is an example of a project where blockchain integration is absolutely integral to its success. There are plenty of projects that use the technology just for the sake of it, but this one uses it only to leverage the benefits.
The platform permits on- and off-chain transactions and integrates popular web3 wallets but also uses some of the best practices of the traditional trading world.
That's why any assets that users purchase also come with a certificate that complements the built-in validation features that blockchains offer. The craftsmanship that goes into these draws on the very best in design tradition.
The tokenomics have been carefully designed to remove the possibility of any instabilities.
DecentWorld is owned by "Swiss Asset Management AG" a firm with long-standing traditions in license provision, and experience in offering finance and compliance services.
Easy to use and Enjoyable
Like an invigorating breath of Alpine air, DecentWorld's UI has been designed to shepherd the user through an enjoyable experience. It's a premium look that you will quickly feel at home with.
Users will soon be able to take advantage of P2P transactions on the secondary market, and there'll even be able to showcase their assets.
In just a few clicks users will be able to boost their property values and cash out using bank transfers, popular cards, and crypto payments with instant Forex options on the way.
Users will also be free to create bespoke profiles and level up as they amass assets. DecentWorld promises an enjoyable and compulsive experience that they will find exceptionally rewarding (in more ways than one!)
A native messaging system will let users talk to each other quickly and easily, and customer support is available round the clock.
The team are committed to creating products at their own pace, which seems entirely in keeping for a country that is world-renowned for crafting exquisite timepieces.
They are in no rush because perfecting the system will happen when it happens. In any case, that's a task that may never be finished because it's a dynamic platform that will be allowed to grow organically, thanks to open APIs that will give third-party developers the chance to enhance its ecosystem.
To incentivize participation, DecentWorld will also be offering some very appealing affiliate programs and bonus schemes that should draw considerable interest. A mobile app will become available during Q3, 2022 when the project enters its next stage.
About DecentWorld
DecentWorld is a Swiss metaverse digital real estate platform built using blockchain technology to introduce a cutting-edge web3 experience.
The platform lets members trade virtual NFT Streets, in these can be collected. Completed Collections automatically start generating yield which is accumulated and distributed at set intervals.
Using the most up-to-date security features, DecentWorld also represents the highest standards of trust and transparency within the blockchain industry.
Have any thoughts on this? Let us know down below in the comments or carry the discussion over to our Twitter or Facebook.
Editors' Recommendations:
The largest blockchain-based metaverse is coming, according to one founder