10 riskiest business gambles of all time [Infographic]
Business gambles come in many shapes and forms. These are the biggest winners and losers who made the cut.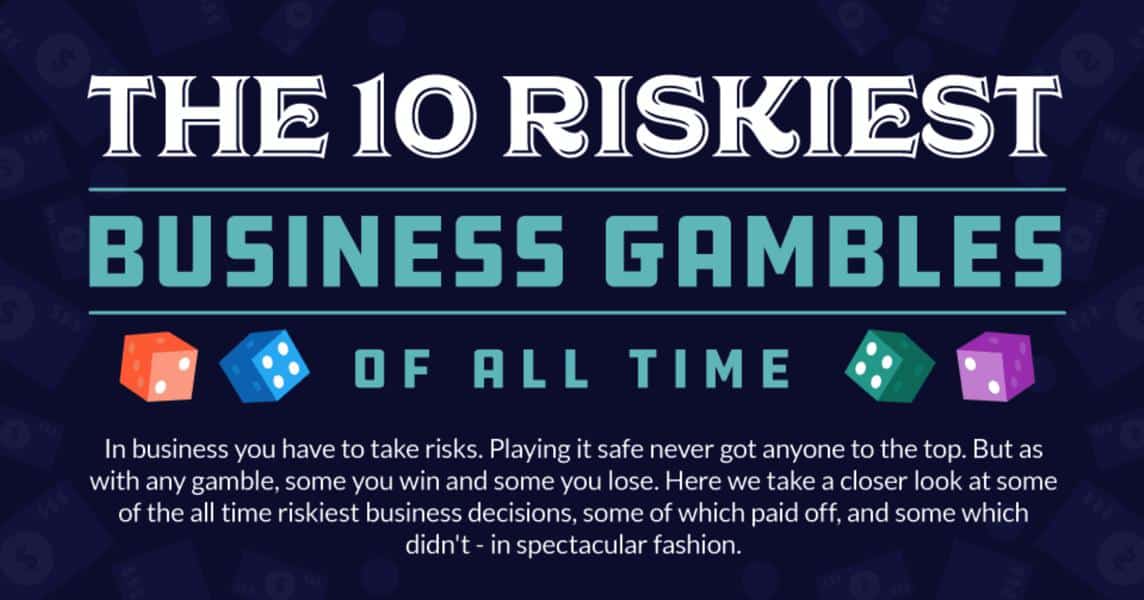 Running a business can be hard. Like, extremely hard. But it can pay off immensely if you know what you're doing. Just ask someone like Mark Zuckerberg. He had the chance to sell Facebook to MySpace for $75 million but was unfortunately turned down. Now, his total net worth is $68.3 billion.
Sadly, no one can be as successful as Zuckerberg. Take Roy Wayne for example. He's the guy who co-founded Apple with Steve Jobs but then later sold his shares of the company after 12 days for $800, losing out on billions of dollars. Today, Apple is worth $833 billion.
These are some of the tough decisions business owners have to make. Every day is a gamble. To learn more about the riskiest business gambles of all time, here's a helpful infographic that outlines ten of the biggest winners and losers in business gambles.