Business process automation and how it is driving enterprise efficiency
Business process automation is driving all sizes of businesses towards growth. Discover what it entails and why it's important for existing and new enterprises.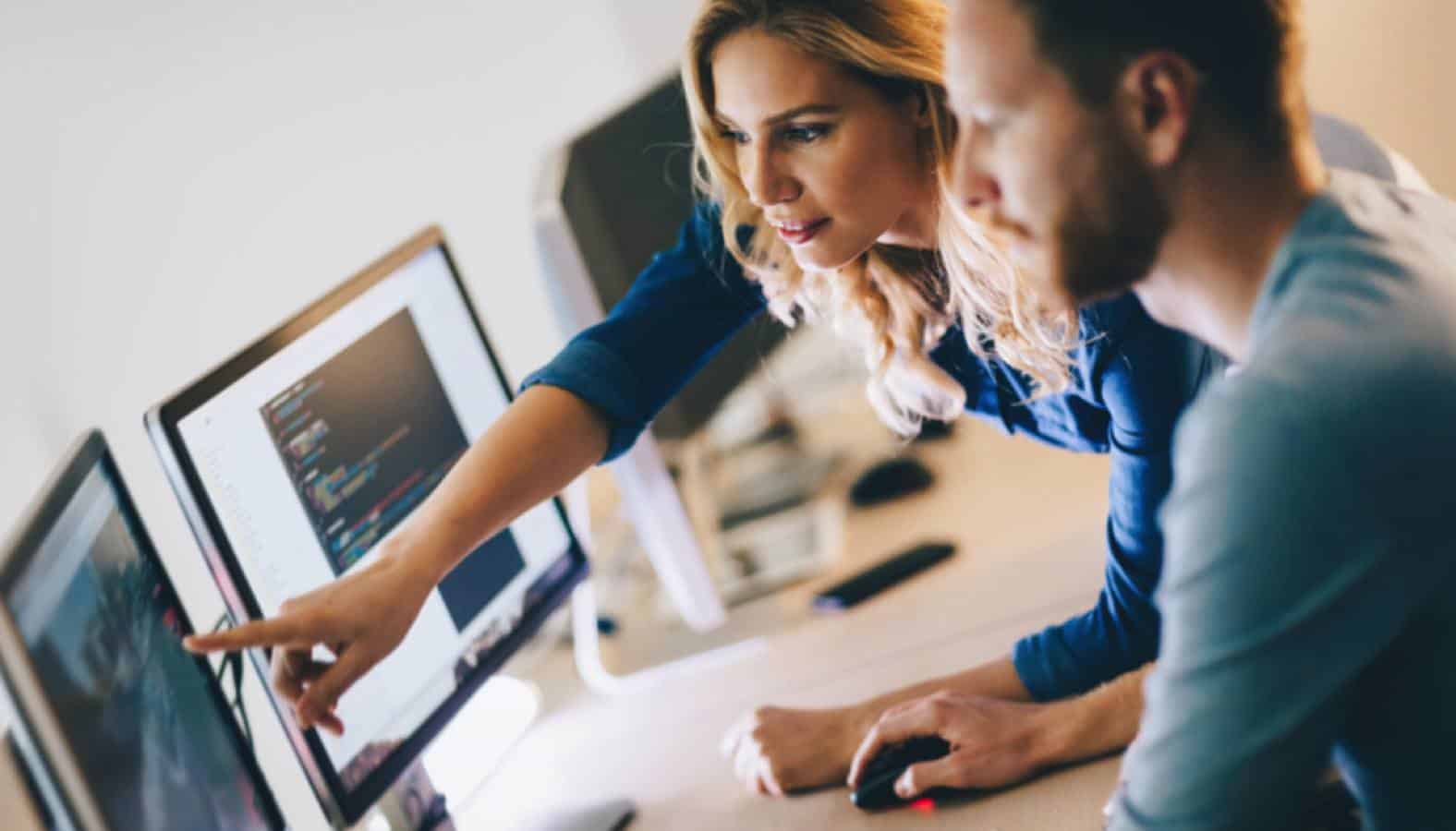 Every company has hundreds of internal tasks that happen manually. The areas are structured to fulfill their tasks and objectives regardless of the time it takes, or the functions carried out. So why not launch process automation and digital transformation?
Faced with the constant evolution of the market and changing trends, companies must put aside tasks that waste time and resources to automate processes.
Nowadays, it seems strange that we talk about companies that perform extensive processes manually, but it is not. 69% of organizations worldwide have not leaped digital transformation, perhaps due to ignorance or fear of innovation.
The truth is that companies that do not automate processes spend excessive time on tasks they could finish with the help of technology.
What is Business Process Automation?
When we talk about business process automation, we refer to technology to execute recurring tasks or processes in a business. This use allows you to minimize costs, increase efficiency and streamline increasingly complex operations.
The digital transformation has much to do with automation; it describes the optimization of business processes with the help of new technologies.
Automated processes drive efficiencies, create reasonable standards, and ultimately help organizations save time, money, and resources. It also organizes repetitive, high-volume tasks, as they are more accessible to machines and lead to the organization's highest profits.
Did you know that teams spend almost 20% of their time on tasks that we could automate, such as analyzing operational data and reviewing status reports? For this reason, CEOs have understood that process automation has become a trend and are working to incorporate it.
For example, a sales agent who calls and follows up on a large customer base would benefit from using a control and automation system that sets up calls, creates reminders, and automatically updates a calendar or customer database. The same example also applies to the sales or technical support areas, considering their peculiarities.
But don't think that automation only benefits some areas. Automating processes is most effective for cross-functional aspects, spanning the entire business and integrating applications. Later in this guide, you will discover all the benefits of process automation.
How Business Process Automation Tools are Disrupting the Workplace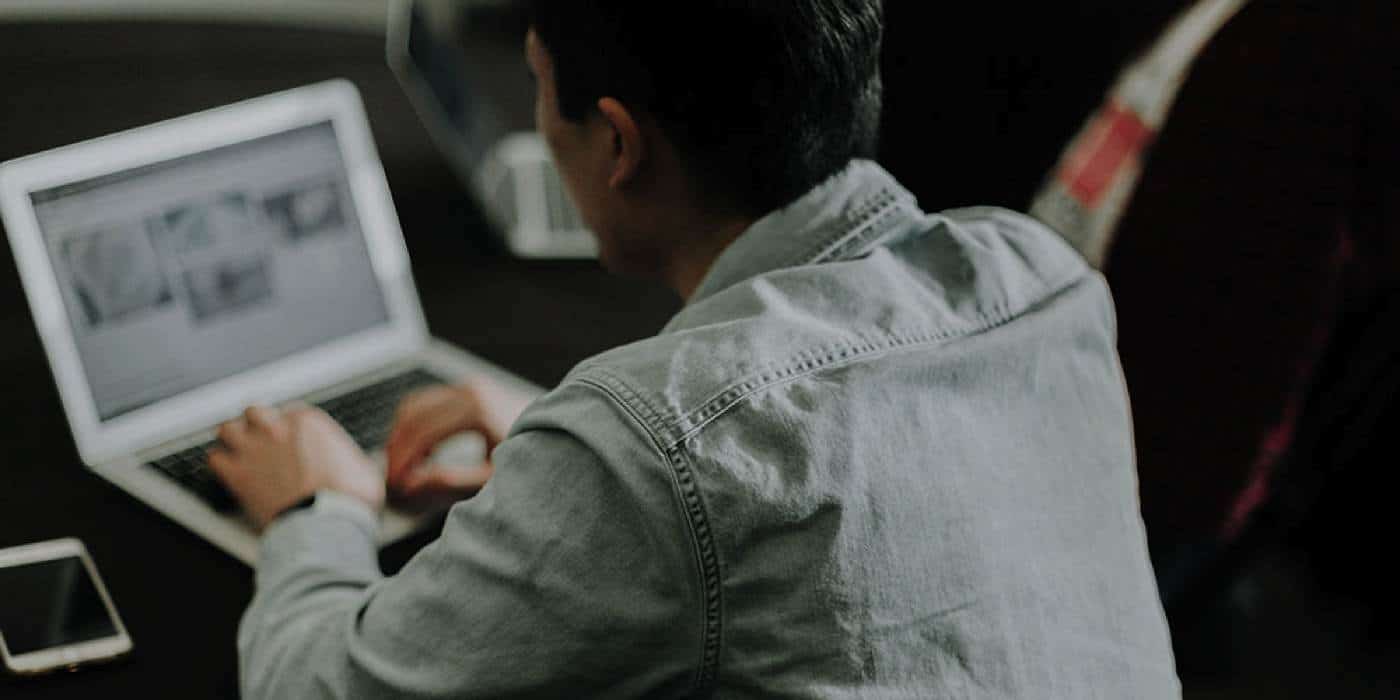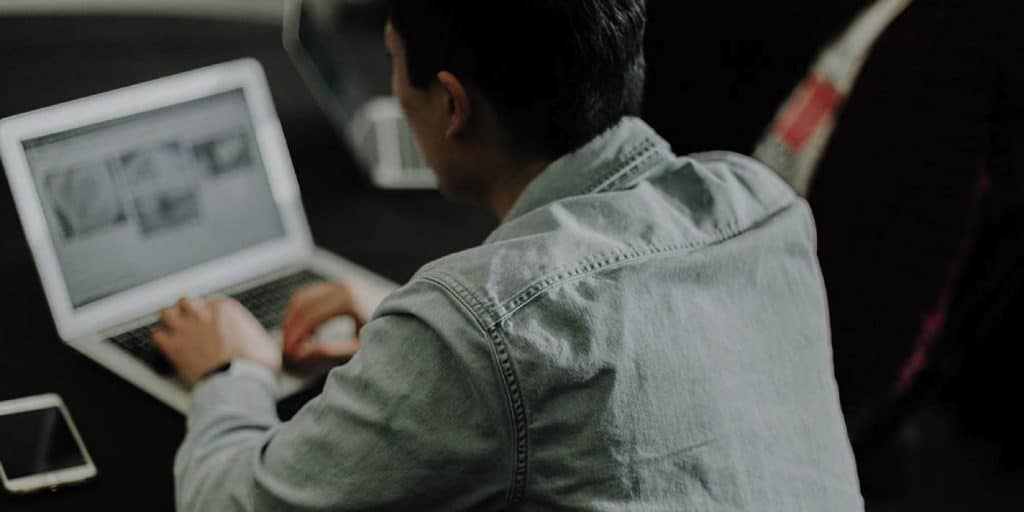 Each company must make a thorough analysis to understand its own needs and thus implement automation in the areas that report the most benefits.
In this guide, we have chosen the most common types of process automation on the market.
1. Knowledge Base
This type of process automation has gained relevance in the market. Millennials increasingly use a search engine to find answers before making a service call to the customer. Additionally, Econsultancy found that 51% of customers prefer technical support through a knowledge base as it is more interactive and easier to use.
Similarly, 67% of millennial customers have increased their expectations in the last year regarding customer service (including the implementation of new tools such as knowledge bases), and 78% have moved their business elsewhere after just one bad customer service experience.
The reality is that customers have changed their consumption habits and prefer tools that allow them to be more independent.
2. Self-Care
Forbes magazine revealed that 40% of customers prefer self-service to human contact, as they feel more comfortable solving their problems in private and do not want to sound "stupid" with their questions.
Self is the strategy that uses digital channels for customers to place orders, answer their questions and seek care or service without the help of a representative.
It is a customer service system that uses artificial intelligence and offers consumers autonomy, agility, and efficiency.
At this point, you may think that we are referring to a knowledge base, and there are no differences between them. However, self-service goes much further because it focuses on the customer experience.
3. Customer Relationship Management
When we talk about the automation of processes in a company, we cannot forget one of the great stars of this category: CRM in sales.
In the guide on CRM in sales, we define this kind of software as "a technological tool that is responsible for organizing all customer data in one place and allows your sales team to automate administrative tasks, organize processes and optimize and manage the pipeline".
The definition is clear and precise. It addresses several nuances and indicates that a CRM is a handy tool to help sales representatives on a day-to-day basis.
4. Omnichannel Attention
Omnichannel is the strategy you can use to provide your customers with quality care and service.
To talk about omnichannel automation is to talk about other types of process automation. It comes under the umbrella in which everyone optimizes employee time and improves the customer experience.
The omnichannel strategies facilitate business process automation, and when all channels are well integrated, users benefit from using that best suits their needs at the time.
Considering the types of process automation mentioned above, we can see some features of omnichannel and its importance to leap towards digital transformation. Each plays a fundamental role within the omnichannel strategy to optimize the business's time and resources.
5 Reasons Why Your Business Should Automate Its Operations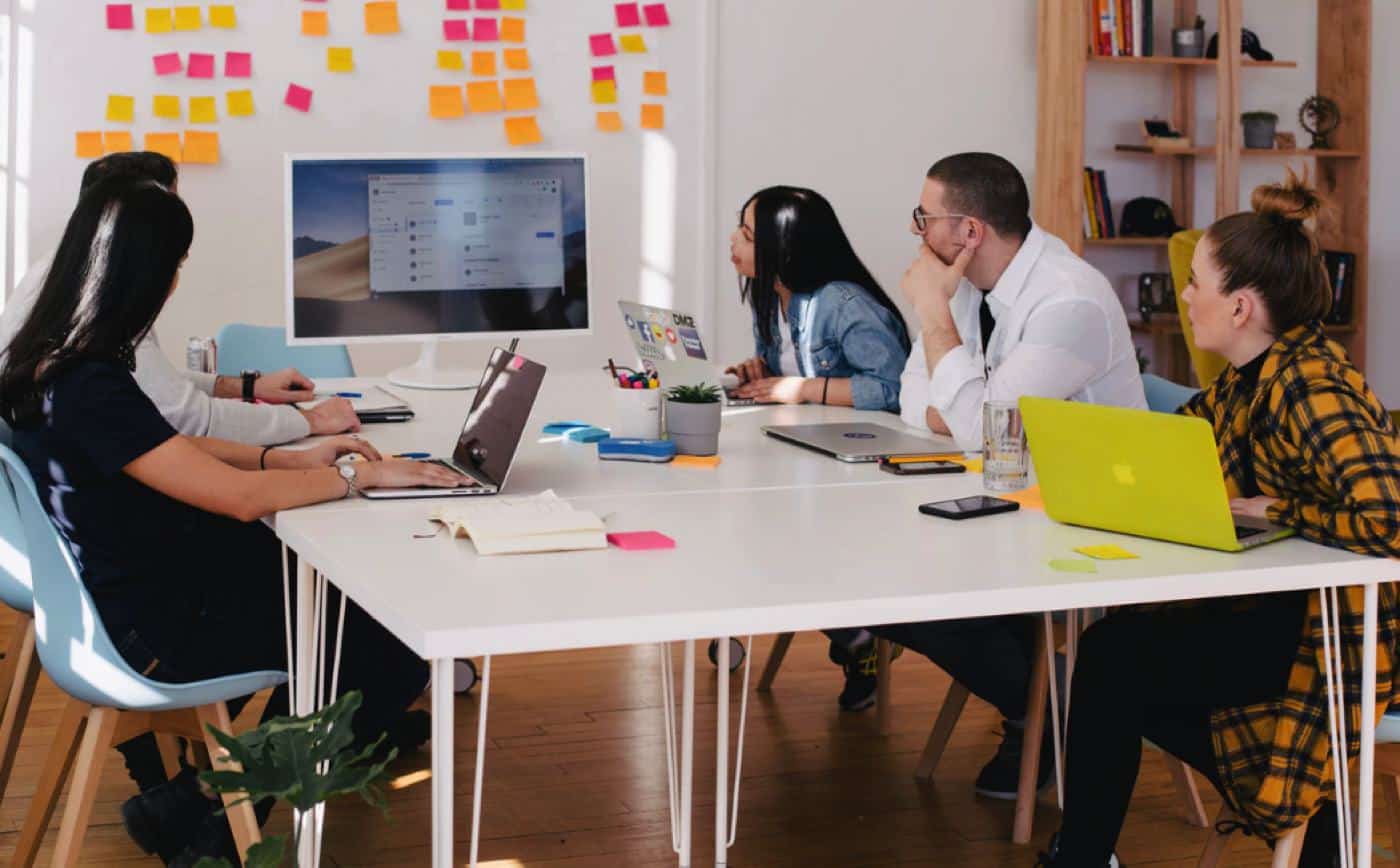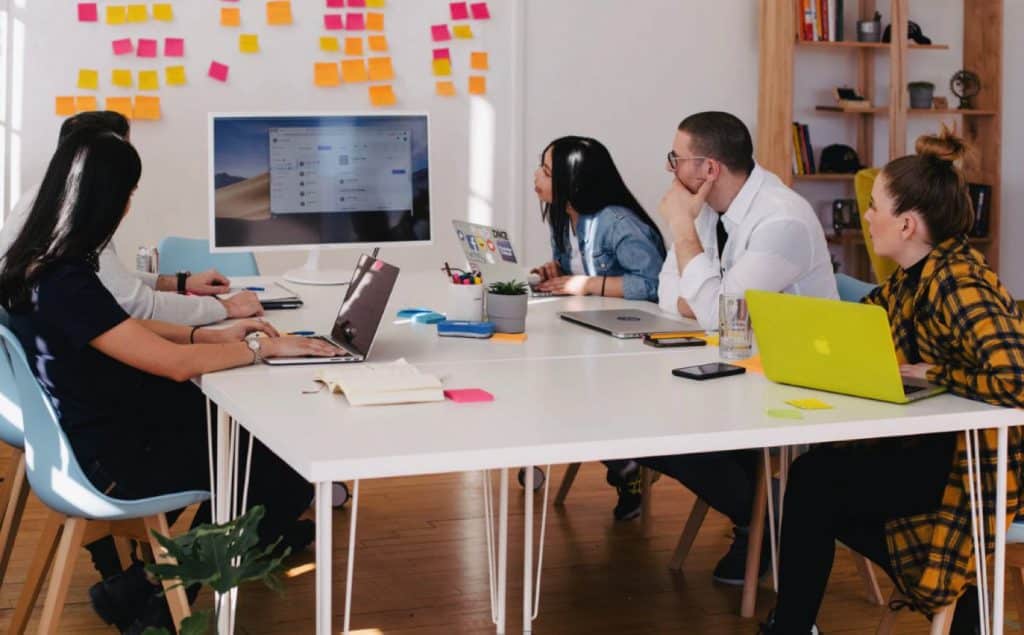 The automation of processes brings a series of advantages for the companies that implement it. A priori, we can think that the great beneficiaries will be the collaborators and work teams that will avoid some tasks that require a great deal of time.
But the truth is that the organization and customers will also benefit. Here are seven advantages of process automation.
1. Increase in Productivity
The dream of all managers is to increase team's productivity without having to extend working hours or invest in more resources. Some tasks require unnecessary effort and could increase productivity by being automated.
For example, professionals take an average of 18 minutes to locate a document manually, representing between 20% to 40% of their time, and they spend 50% of their day searching for information.
Imagine what they could achieve by automating these processes!
Indeed, the work teams would better occupy their time to dedicate themselves to other activities, such as improving customer service and attention and having a space within their day to carry out training or increase their knowledge.
60% of company areas could save 30% of their time with automation regarding business processes. This improvement will be reflected in increased productivity, as they will have more time to focus on complying with the proposed objectives.
2. Leap Towards Digital Transformation
Digital transformation can seem like a complex and overwhelming goal for organizations not on that path. However, process automation can be a fundamental step to adopt that culture of continuous transformation that allows your company to reduce time with administrative tasks to focus on improving in other aspects.
In principle, it will be possible to automate manual processes requiring a wider availability of resources and a change of course due to their demand. Once some differences occur, it will be easier to automate processes to better use your team's time.
3. Clearer Processes
Automation requires a certain clarity and understanding of each process in the company. If you don't know the people responsible for running the processes and the tasks involved, you can't design and automate your workflow effectively.
Process mapping can serve as a training resource and clarify all employees. The information obtained by analysing an automated process can show the gap between how it is currently taking place and its definitive version.
4. More Agile Processes
It seems like a redundancy, but one of the great results of process automation is simplification. Clear accountability, analysis of results, customizable notifications, valuable insights, and faster turnarounds make it easy to eliminate low-end activities and focus on improving value-adding tasks.
5. Records of The Fulfilment of Tasks
With process automation, there is also record keeping of all the details of a particular activity. We can present this information to demonstrate compliance during internal audits or evaluations
The 5 Best Business Process Automation Solutions for Multiple Industries
The top benefits of operations automation is cost reduction, increased productivity, availability, reliability, and performance.
1. Cost Reduction
Automation has many benefits, and this is one of the main ones. Every business faces international pressure to increase its profitability. One approach to achieving this is cost reduction. But reducing the capabilities of the data center negatively impacts the entire company.
Automation software is a more innovative and better approach to contain and reduce costs. The most significant opportunity it presents is to increase customer (end-user) service while systematically decreasing costs.
Management often overlooks this savings potential. Most modern servers have low operating costs, which means that the total cost of ownership is lesser. The price of operations personnel can be as high as 71% of the total cost.
2. Increase in Productivity
The second major benefit of process and task automation is a significant increase in productivity. As an organization's technology needs grow, productivity becomes an important concern. Typically, as some business areas had tools to increase their effectiveness and productivity, IT operations took a back seat.
The proliferation of desktop productivity software has generated substantial achievements in the office and Human Resources environments. But instead of easing the workload of IT professionals, the spread of the PC has meant that they must do more.
As people use computers more, they also demand the system more. More users generate more jobs, and print output has increased despite reducing printed reports.
Despite the trend towards online transactions and client/server systems, batch workloads continue to grow. Batch jobs still consume most of the CPU time, and in big businesses, jobs are constantly opening.
3. Availability
Availability is the third great benefit of process automation. Businesses are increasingly reliant on computers. People conduct daily business through online systems: purchase order loading, reservations, assembly instructions, shipping order, and the list goes on. If the computer is not available, the company suffers.
Years ago, it was acceptable for the computer to be unavailable for a few hours. In this age, with the high volume of cloud computing, the disruption of critical systems can cost millions of dollars in lost sales and damage the company's reputation.
4. Reliability
Productivity is an obvious benefit of automation. However, reliability is the true jewel in the crown. It is the cornerstone of any good IT operations department, and without it, you create confusion, chaos, and disgruntled users.
IT operations require two opposing skill sets: On the one hand, an operations person needs highly technical skills, such as understanding the complexities of an Operating System and analyzing and solving problems as they arise. On the other hand, this same person must be satisfied pressing buttons and loading paper.
The automated processes ensure that jobs are not forgotten or run out of sequence, you enter the data are correct, and any special processing that is necessary happens.
5. Performance
The fifth benefit of process automation relates to a marked improvement in performance. Every company wants its environment to perform like a thoroughbred.
Even though advances in computing make them faster and less expensive every year, the demands always have them working at total capacity and eventually exceed the level of capability that the computing infrastructure has. That leaves many companies wanting to improve their system performance.
Two options for improving performance are: upgrade your hardware or buy a newer system. And both options are expensive. It is also possible to tune and configure a system to perform better, but this requires the work of a highly skilled person who is usually not available 24 hours a day.
And, once we configure a system for a given workload, the configuration is no longer optimal if the workload changes. Automation software can solve these challenges and help increase system performance.
Conclusion
Process automation has become a trend, and companies must adapt to avoid relegation to the market. Of course, each organization has its priorities, but it is undeniable that technology is the means to optimize many tasks and increase teams' productivity.
Think about how digital transformation has revolutionized manual tasks and minimized human error. Identifying the processes to be automated is essential to redefine the company's path towards digital transformation. Employees will have more time available for more complex and crucial tasks, while organizations will enjoy the benefits.
Have any thoughts on this? Let us know down below in the comments or carry the discussion over to our Twitter or Facebook.
Editors' Recommendations: