Business software for glass companies 2022
There could be a variety of solutions to these issues, but we've covered how to choose the best software for your glass business in 2022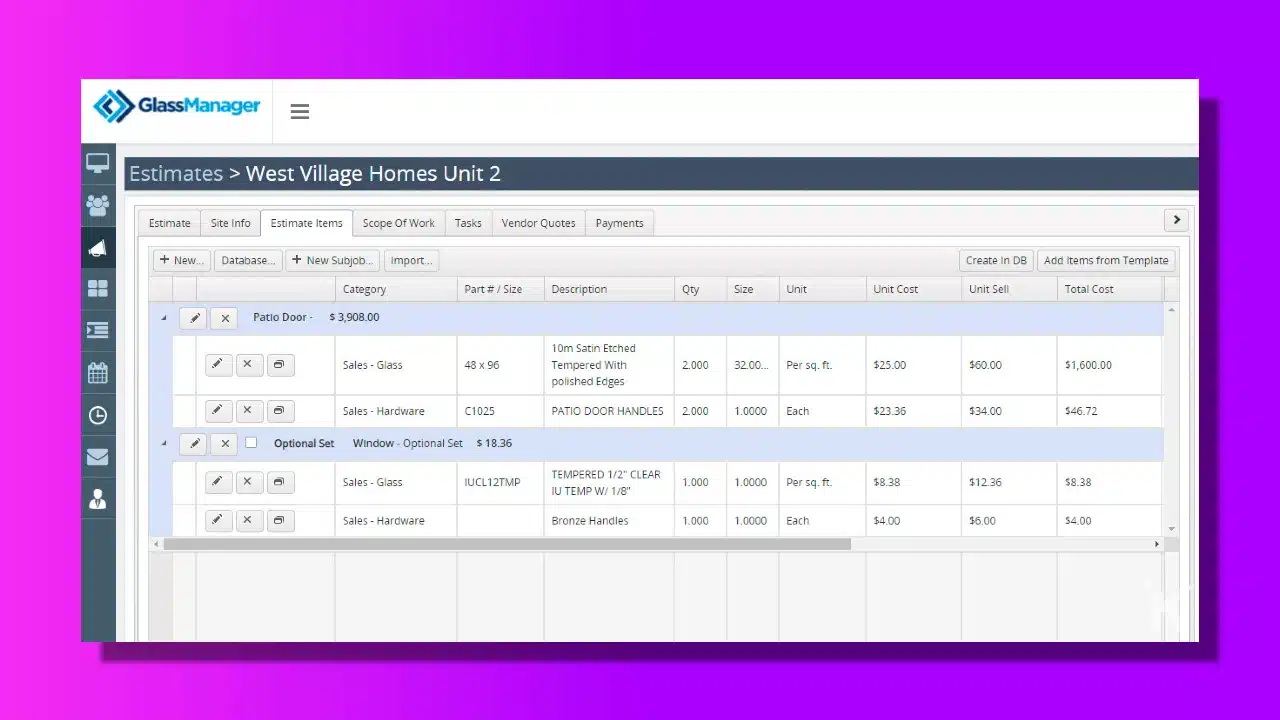 With increased competition, businesses are devoting more time and resources to improving their product's competitiveness.
Glass software is one of the secrets of successful firms that save time in administration and spend it wisely by marketing and extending their business into new markets.
Finding the best Glass Industry Software for your company has never been easier or faster. Compare pricing, reviews, features, and get a free consultation to choose the best software.
Glass Manager Software is one such program that assists glass companies with faster billing, quotations, and estimations by offloading all of the billing and inventory management concerns to the software.
This software also has a number of additional capabilities, like project management, timetables, inventory, billing, glass estimates, profitability and monetary reports, and much more.
How do you pick the finest glass software for your company in 2022?
There could be a variety of solutions to these issues, but we've covered how to choose the best software for your glass business in 2022 and keep ahead of the competition in this post.
The following is a step-by-step procedure for doing so:
What is the nature of your requirement? What task would you like the software to assist you with?
Business management software is quite effective, but it is also very expensive. As a result, it's critical to understand why you need the software and what tasks you want it to assist you with in your firm.
Glass Manager Software, for example, offers financial management, staff monitoring, project management, and the ability to record all critical papers in a folder on an electronic device, among other things.
As a result, determining your company's, manager's, and personal demands is essential.
Some of the features that one should look for before choosing a glass software in 2022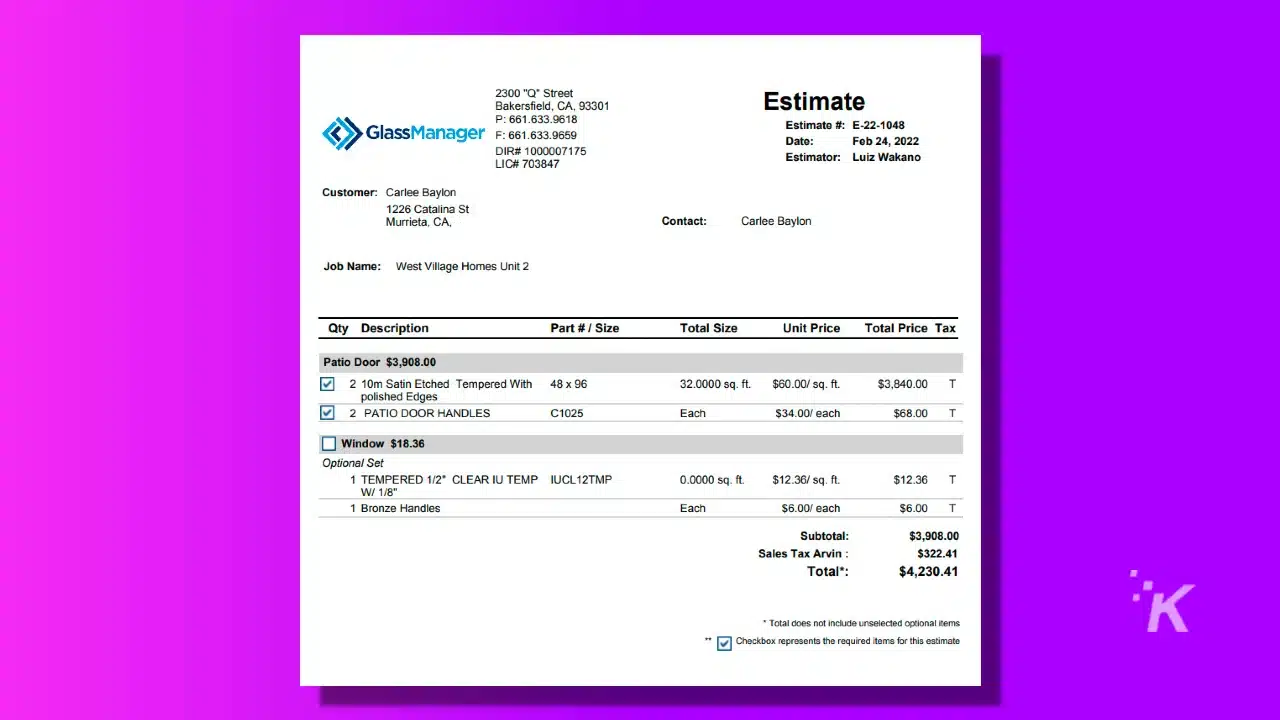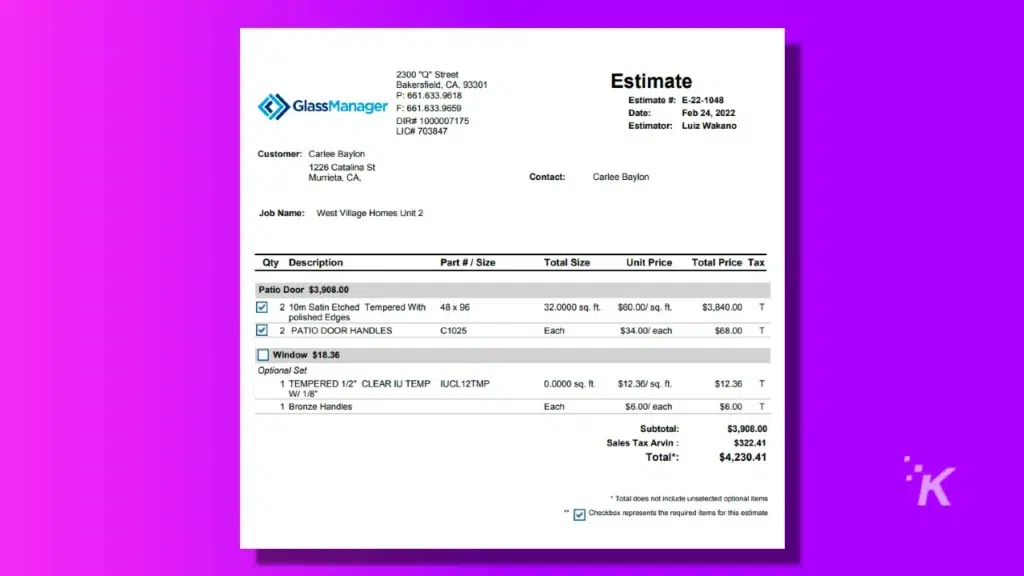 Software isn't usable just because it has a big list of features. The software's usability and user-friendliness are what make the user's job easier.
Many software programs place a greater emphasis on providing more and more services at the expense of user experience and user interface.
As a result, the program has become more difficult to operate while also producing a list of promises.
As a result, software that not only meets all of the requirements but also serves the goal effectively and efficiently should be considered.
Many software makes false promises and charge more; software charges a lot of money and offers a lot of services, some of which aren't even necessary.
As a result, software like Glass Manager has been created to satisfy the specific needs of the glass industry. Not more, not less, but exactly as much as is required to keep the glass industry running well.
Currently, various software programs have been developed expressly for the glass sector to meet its needs.
Business software is an essential component of any company's investment. As a result, it's appropriate to think about all of the important elements before making a final selection.
Rather of relying on paper scheduling and phone calls to manage your business, Glass Manager Software keeps it in front of you at all times, with key KPIs and work data available at a glance.
GlassManager is a strategic and comprehensive glass shop software built on more than a decade of experience working with glaziers.
They have excellent client relationships and are constantly listening to feedback in order to not only improve but also to continue developing new features to keep its customers ahead of the competition.
If you have a special demand, they may be able to customize your glass shop software GlassManager specifically for you.
GlassManager is a result of efforts to address client needs and provide effective small-business solutions. Designed to supply you with the greatest quality tools at a reasonable price.
It makes work simple and efficient, allowing you to concentrate on building your business. Their mission is to deliver high-quality service with straightforward products at reasonable costs.
GlassManager can assist industry leaders looking to strengthen glass business management tools as well as small firms looking to grow.
Have any thoughts on this? Let us know down below in the comments or carry the discussion over to our Twitter or Facebook.
Editors' Recommendations: