Review: Canon Rebel T7i
If you skipped the T5i and T6i waiting for a "worthy" prosumer grade DSLR, your wait is over, the T7i is here, and it's awesome.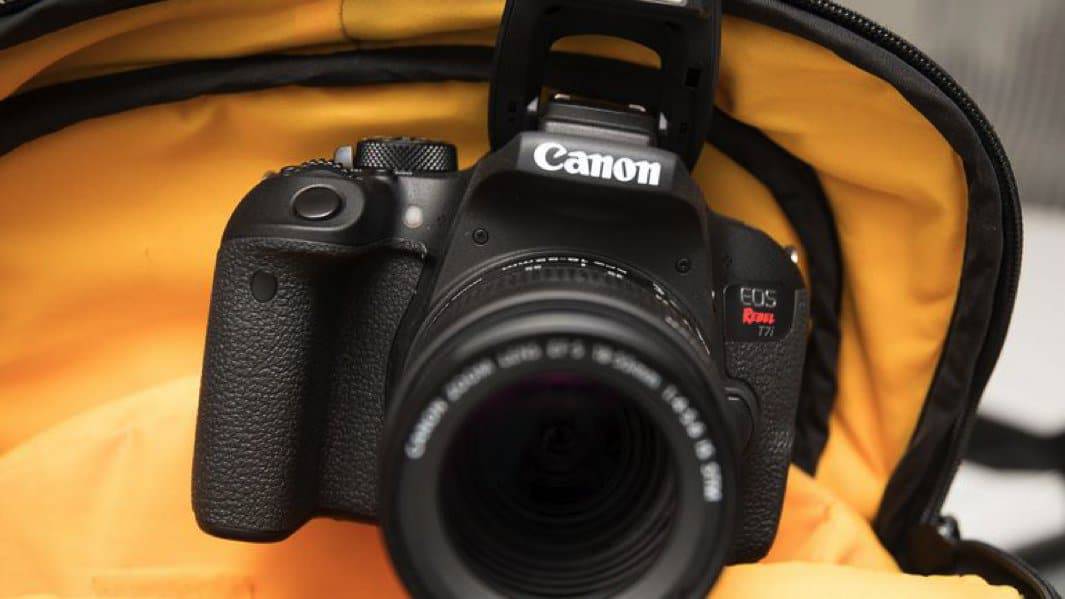 There's a ton of different cameras out there, each built for a specific purpose suited for a particular person's needs. Each camera is used by people who are either experts/professionals, intermediate, or beginners when it comes to photography. As an individual's needs grow regarding a camera, they need the relevant features added that come along with them.
For a beginner, it's probably best to go with the best available on the market, but the best way to go about this is to choose a great camera that is suited for your needs. This is where the Canon EOS Rebel T7i comes in. The product comes loaded with features that one can explore, offers instructions, and is insanely easy to use.
24.2 MP CMOS (APS-C) sensor
The camera's sensor and the megapixels that it offers is one of the important things that you need to make your buying decision. It determines how great your images come out. This camera comes with a 24.2 MP CMOS (APS-C) sensor, which makes sure that you can capture detailed and beautiful pictures. The sensor ensures that you can focus on the object in front of you and that the image is just as clear as it is in real life. Whether you blow up the image or keep it at a distance, the resolution will remain fantastic.
High-speed continuous shooting
There will be times when you want to take a picture of a fast-moving object. This is where the high-speed continuous shooting feature comes into play. It makes sure that you can capture the object as if it were still. The Rebel T7i can take 6 fps, making sure that you can capture the right moment at the right time.
Product Specifications
The product comes with an optical viewfinder so that you can see exactly what the lens will capture. That way, no scene will be left out of your notice, and you will be able to better position the camera for your pictures or videos.

This camera has an autofocus system which provides 45-point cross-type coverage. Thus, being a beginner, you will not need to work too much on focusing the camera. It will adjust to the target itself.

The megapixels of a camera are an important feature; this camera comes with 24.2 megapixels and a CMOS APS-C sensor. This is quite a big sensor that makes sure it has the target in sight and is completely focused and tuned to it.

There are many built-in features as well which allow you to connect to the likes of NFC, Bluetooth, and Wi-Fi. With these, you will be able to share pictures to various devices as well as online.

The shooting speed of a camera ensures that it captures the right moment that you aimed for. This product comes equipped with a high continuous shooting speed, which goes up to 6 fps. You will be able to capture just the picture you need at the right time.

To make sure that you get the fastest autofocusing speed, this camera is equipped with a dual-pixel CMOS AF. The speed that you get is 0.03 seconds. It also has phase detection which allows the camera to determine the exact location of the object that you are focusing on. With this feature, you can get an accurate shot and it will be extremely clear, even if your subject is on the move.
To make sure that the product is efficient and fast and that you get high-quality images, the Rebel T7i comes with DIGIC 7 image processor. It will work well in low light and will ensure excellent pictures. The results will be sharp and bright with minimal noise.

The LCD in the camera is a vari-angle touchscreen which is about 3 inches wide. It is highly sensitive, so it will quickly detect your instructions. You will be able to review your images or videos using this LCD. It also has a two-finger touch gesture which will help you zoom into a picture.

You will also get a feature assistant with this camera. This is ideal for beginners as this assistant will help you understand the features of the camera and help you choose the one that is best suited for your needs. It will also explain to you the different features available in the camera and what they are used for.

The movie electronic IS is what you will need if you plan on making movies with this camera. It helps minimize the blurring effect and will make sure that you get a high-quality, stable video.

You will also be able to make time lapse and HDR videos with this camera. The shutter speed is fast enough to help you capture a time lapse video, and the HDR movie mode helps make sure that you get a gorgeous video.

You will have access to quite a few creative filters. You will be able to apply these filters before you take the image and it will make sure that your pictures come out fantastic, no matter what filter you are using.
Customers' reviews and conclusion
Concluding the Canon EOS Rebel T7i review, this camera is one of the best in the world when compared to those that are in the same league. Customers are highly satisfied with the product due to which it has been given a high rating of 4.4 out of 5. The thing adored by clients about this camera is the wide variety of features that it offers, its ease of use, and the image/video quality.
The only issue that many people may find with the camera is its price. It is priced on the higher end and may exceed your budget expectations. But even though you spend a little more, you get great value in return. Hence, if you are an aspiring photographer and a beginner who wants to learn everything about cameras, the Canon EOS Rebel T7i is the perfect product for you.
[content-egg-block template=offers_logo]
The Good
Great introductory camera for someone looking to get into photography.
Price is affordable
The Bad
In low light, image quality and focus doesn't do all that well.
Wifi features isn't all that great.