CarAIDE is a useful gadget that can (literally) save you in car-related emergencies
It's like a Swiss Army knife full of things for your car.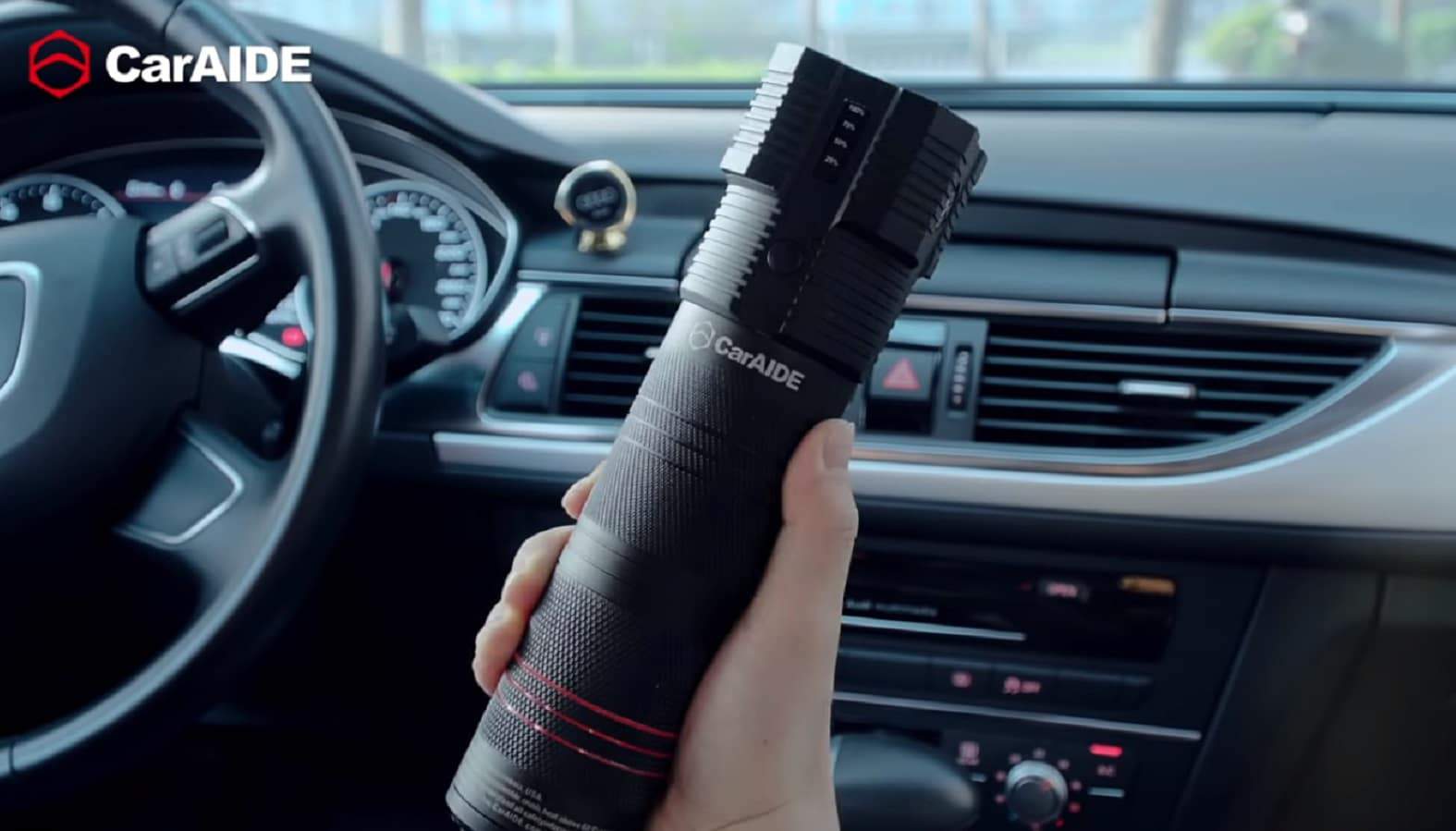 Even though cars are an absolute necessity for the mobility of most people, there are several dangers and bothers constantly associated with them. Accidents immediately come to mind, but a flawed battery, getting a flat tire in the dark or, on even having a more futile problem like a dead smartphone battery, are quite common when driving.
There are tools to handle each of those situations, but they can be quite bulky and, let's face it, handling and storing all of them is a pain. With this in mind, it would be great to have a single tool that could help drivers on all those issues, and maybe even more.
That is exactly what CarAIDE Multi-Tool 3S does, a tool that is a true Swiss Army knife and, for its versatility and usefulness, should be present on all cars around the world. It looks like a giant flashlight and is, in fact, a super powerful flashlight. But it is really much more.
Check it out
More about CarAIDE
When a car battery does not work properly, getting a second car to jump-start the engine can be hard, as can be hard to have the necessary cables or find someone else willing to help. But no worries here – CarAIDE Multi-Tool 3S has the necessary power to jump-start your car, while also doubling as a power bank for your gadgets, with a capacity of 8000 mAh.
It is also useful to save drivers and passengers from complicated situations, with a specific feature that is able to cut seatbelts and break windows, so that people can escape the car. This tool's light is able to light the way up until 230 meters (755 feet), while also working as an SOS light and emergency flasher.
The CarAIDE Multi-Tool 3S is also ergonomic and compact, making storage and use pretty easy. It is also water, dirt, and shock resistant, which means it can handle the tear and wear of normal usage.
There is currently a crowdfunding campaign for this product happening on Kickstarter, which is already successfully funded. Drop by to get yours for a discounted price.
What do you think? Is this something you need? Let us know down below in the comments or carry the discussion over to our Twitter or Facebook.
Editors' Recommendations:
Follow us on Flipboard, Google News, or Apple News