ChatGPT's new plugins will lift the floodgates to god knows what
Plugins could be a gamechanger for ChatGPT.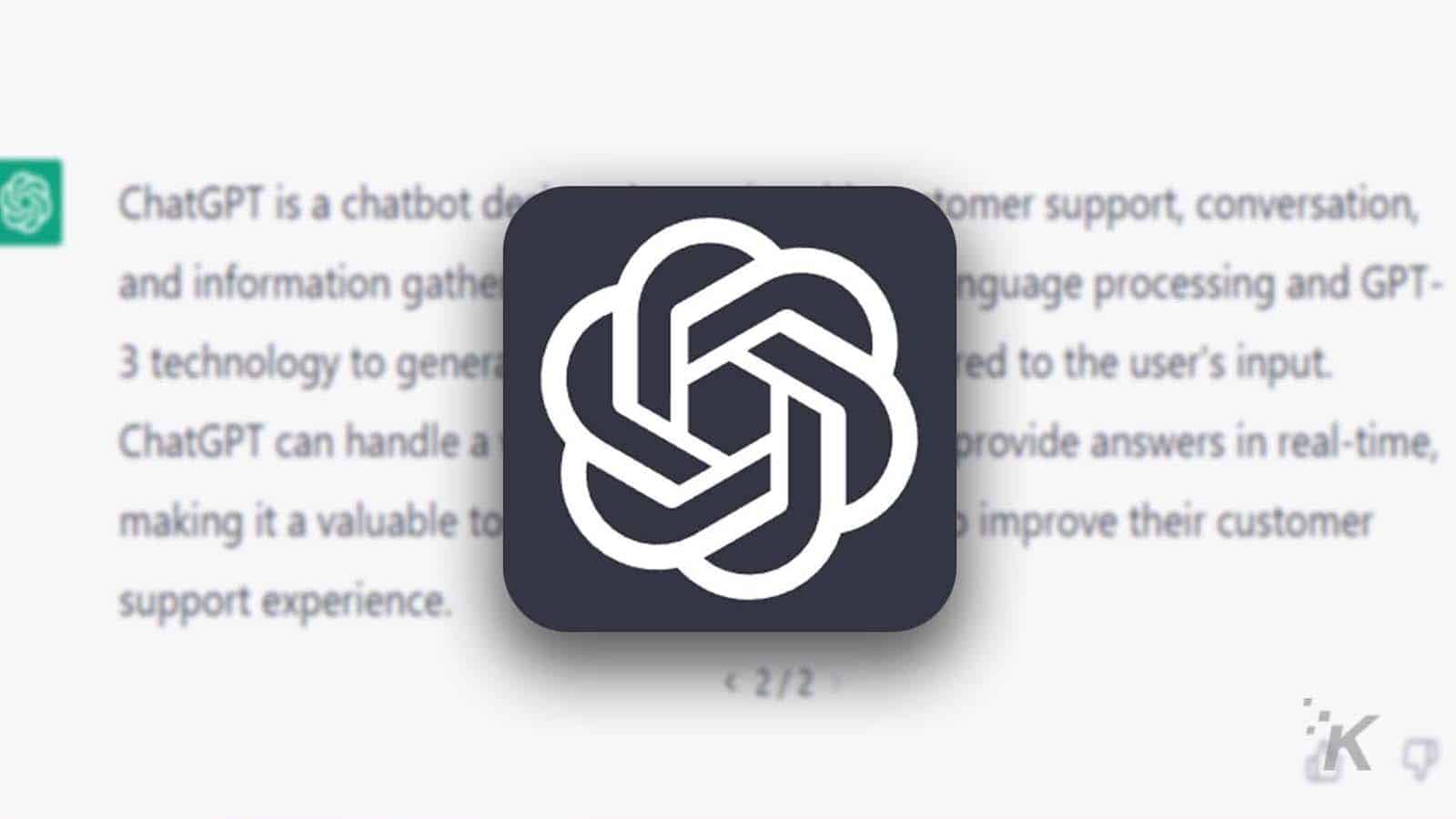 OpenAI continues to push forward with its AI powerhouse ChatGPT, and now, the tool is getting a powerful new feature – plugins.
Announced in an OpenAI blog post, ChatGPT is gaining the ability to connect with new sources to provide people with up-to-date information.
With this, people can get assistance booking flights through Expedia or pull information from OpenTable to provide restaurant recommendations.
This is all made possible through plugins. At present, these plugins connect to sites like those mentioned above, plus other applications like Instacart, Klarna Shopping, and Zapier.
It's no secret that ChatGPT is powerful, but plugins could really take the experience to the next level. ChatGPT's data set is normally limited to data from 2021.
Plugins will let ChatGPT use that foundational knowledge base and tap into up-to-date info to provide answers and assistance.
Currently available plugins for ChatGPT
At present, here is everything ChatGPT can work with:
Expedia
FiscalNote
Instacart
KAYAK
Klarna
OpenTable
Shopify
Slack
Speak
Wolfram
Zapier
The company does note that it is working on additional plugins, but there has been no word on when those will release.
We're also not sure what those new plugins will connect with, but it is clear the company sees online shopping and travel as a major focus for its conversational AI.
We've reached out to OpenAI to gain more information regarding this. We'll update this post if we receive a response.
Third-party plugins are coming
In addition to in-house plugins from OpenAI, the company now provides documentation for other people looking to build tools for ChatGPT.
It is believed this will be a slow process early on, but could be great for developers looking to get a jump start on plugins.
On top of that, the blog post notes:
"In the coming months, as we learn from deployment and continue to improve our safety systems, we'll iterate on this protocol, and we plan to enable developers using OpenAI models to integrate plugins into their own applications beyond ChatGPT."
When can you start using plugins on ChatGPT?
At present, plugins are available for a "small set of users." The plan is to eventually roll them out to more people in the coming months.
For those interested in the plugin aspect, OpenAI has provided a new waitlist that you can sign up for here.
Have any thoughts on this? Drop us a line below in the comments, or carry the discussion over to our Twitter or Facebook.
Editors' Recommendations:
Follow us on Flipboard, Google News, or Apple News