China is now using the 'world's first' AI anchors to deliver the news
The virtual anchors were created in partnership with China's second-biggest search engine, Sogou.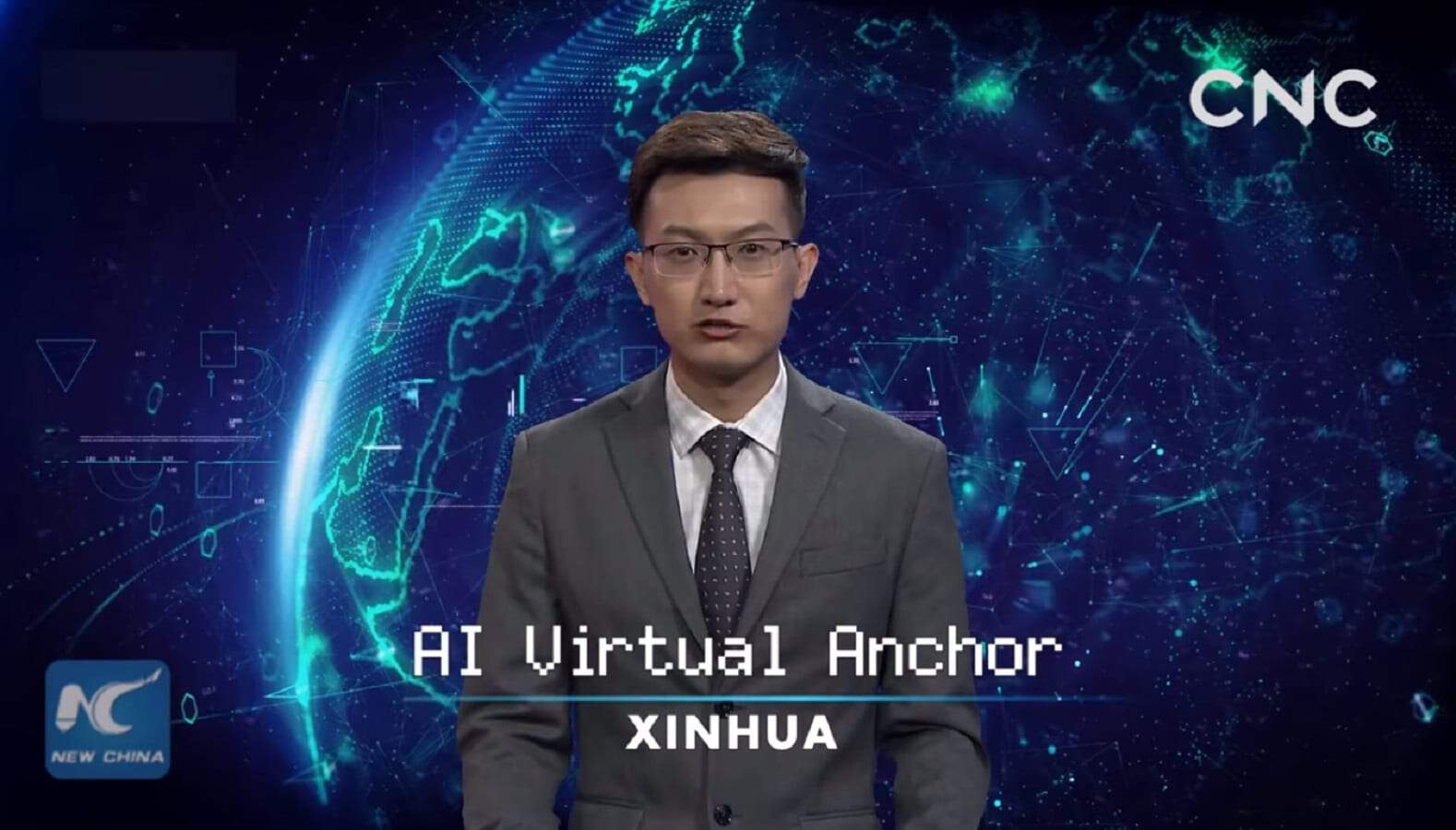 We've all heard about robots replacing workers but an AI replacing TV personalities? That appears to be what China's state-run press agency, Xinhua, has unveiled here. They claim to be the first news anchors generated by artificial intelligence.
Revealed at the World Internet Conference on Thursday, both AI anchors were modeled on real presenters. One of the anchors speaks Chinese and the other speaks in English.
Xinhua recently told the South China Morning Post,
AI anchors have officially become members of the Xinhua News Agency reporting team. They will work with other anchors to bring you authoritative, timely, and accurate news information in both Chinese and English.
Unlike humans, these AI anchors can go all night
Xinhua has also stated that the generated anchors could work "24 hours a day" across its website and social media platforms, "reducing news production costs and improving efficiency." That's 24 hours of propaganda news, seven days a week, 365 days a year as long as there's a human editor to add text to the system.
Xinhua AI anchor, launched on Wednesday, starts presenting news reports from Thursday. In this program, he takes you to have a look at what a Panama official and the Chinese businessman Jack Ma say about the ongoing #CIIE. pic.twitter.com/OZkRQtv1sQ

— China Xinhua News (@XHNews) November 8, 2018
The AI anchors still need real people
The virtual anchors were created in partnership with China's second-biggest search engine, Sogou. As you'd imagine from state-sponsored activities, no details were given as to how they were created.
They're not true AI, as they rely on reading text entered into their system by humans. The AI part is all the machine learning that went into lip movements and other facial expressions.
The Sheffield-based emeritus professor of artificial intelligence and robotics, Noel Sharkey, said it was a "good first effort" but worried that as it improves it could "be very dull."
Pretty creepy stuff, as you can see in the video, but I wouldn't worry about AI stealing your jobs yet.
What do you think of the AI news anchor? Does it make you worried about jobs in the near future? Let us know in the comments.
Editors' Recommendations:
Follow us on Flipboard, Google News, or Apple News