Chingari is India's most popular social media app on Google Glay
The Chingari application has been downloaded over 85 million times and is now India's most popular social media platform on Google Play.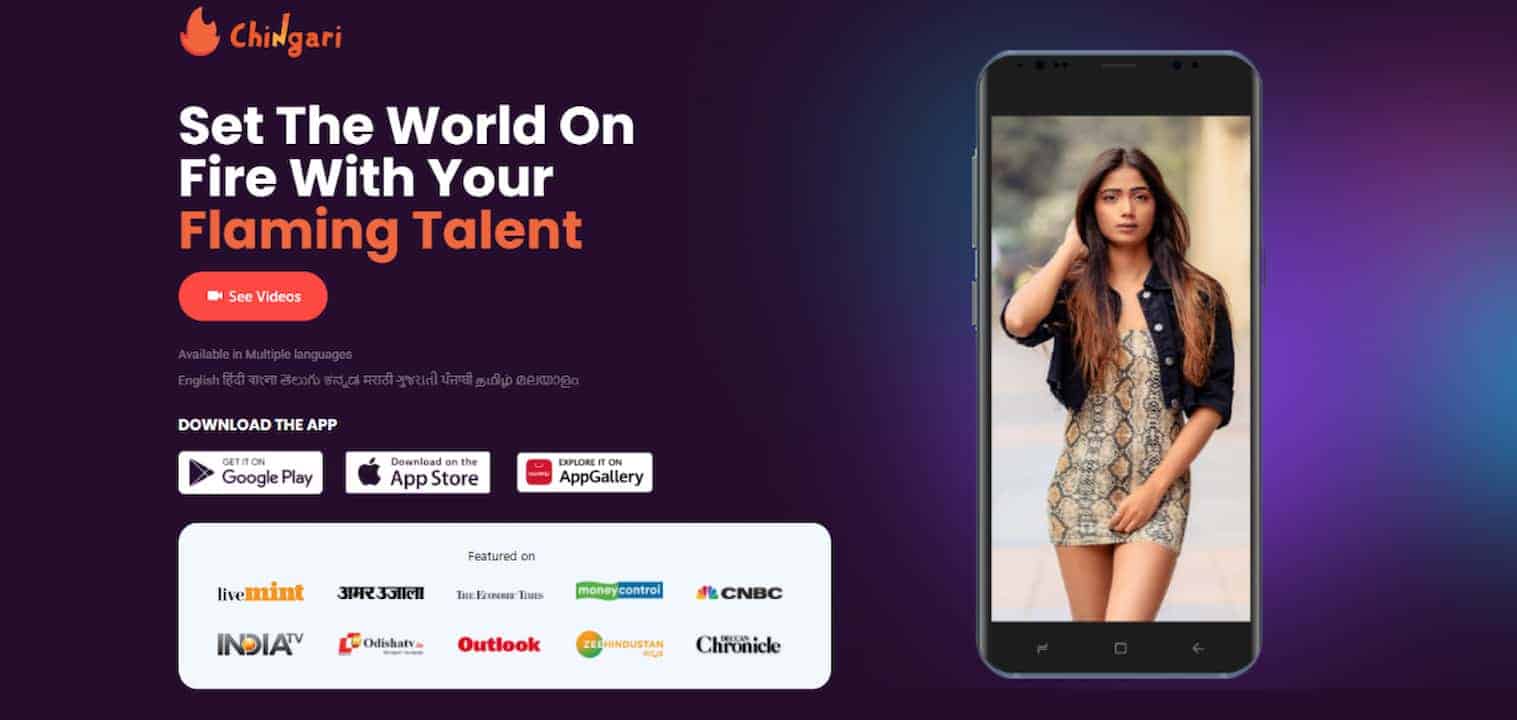 Founded in November 2018, Chingari is a social media app that allows users to create and share short videos of themselves.
The Chingari platform was developed by Sumit Ghosh, Deepak Salvi, Aditya Kothari, and Biswatma Nayak three years back and is now India's most downloaded free social media app on Google Play.
The app currently has more than 32 million active users and has been downloaded over 85 million times.
Chingari's Meteoric Rise to Fame
The app gained traction among the masses following India's ban of TikTok due to national security reasons. Indian content creators and influencers quickly shifted to Chingari, as its popular in-built filters and user-friendly interface appealed to them.
Chingari allows users to sing a song, film their pets, create voice-over movie scenes, as well as dance, lip-sync and perform comedy acts. You can also add music in the background before sharing content. 
READ MORE: Chingari kicks off crypto experiment with in-app wallet launch
Supporting over 20 languages, Chingari beat its other competitors, including social media giants Facebook, Instagram, and Snapchat, to reach the #1 rank on Google Play. Chingari also allows users to play games, shop for merchandise, and send messages across the platform.
Chingari users can quickly produce and upload short videos and use built-in filters to create visual effects. These features allowed the award-winning platform to enjoy roaring success in the world's second-most populous country.
Personalized Cryptocurrency Token
Chingari is India's first social media platform to launch its personalized crypto token – $GARI. The platform raised $19 million from well-known crypto venture capitalists and other investors, including Sam Bankman-Fried's Alameda Research, Solana Capital, Galaxy Digital, Kraken, and Republic Crypto.
Moreover, Chingari recently raised another $6 million through its Initial Dex Offering (IDO) on the SolRazr platform. In addition, $GARI was launched in October by Chingari's brand ambassador Salman Khan, a Bollywood megastar.
$GARI has been developed on the Solana blockchain, allowing the token to benefit from the fast and low-cost transaction speeds. It is designed to enable content creators to monetize their videos, set up their personalized e-commerce spaces to create and sell non-fungible tokens and raise funds from fans.
Chingari Sumit Ghosh expects this crypto launch to be a boon for the platform, enabling it to grow at an unprecedented rate. Ghosh explains further:
"The future of a platform lies in its creators. On one side, we have an immense talent pool that needs to be explored and rewarded with an ethical amount of monetization. On the other side, while crypto experiences a rapid expansion in India, $GARI is poised to make it mainstream."
This should incentivize content creators and influencers to upload videos more frequently to develop a fan base.
As Chingari's user base shows no signs of letting up, it is expected to dominate India's social media industry for a very long time.
Supporting more than 20 regional Indian languages and monetizing viral videos, it's no surprise that Chirang achieved nationwide popularity, despite being in the market for only three years.
Have any thoughts on this? Let us know down below in the comments or carry the discussion over to our Twitter or Facebook.
Editors' Recommendations: