Choosing the perfect USB-C cable
We'll help you find the right product by listing down a few pointers and providing this guide to make choosing your USB-C cable easy as pie.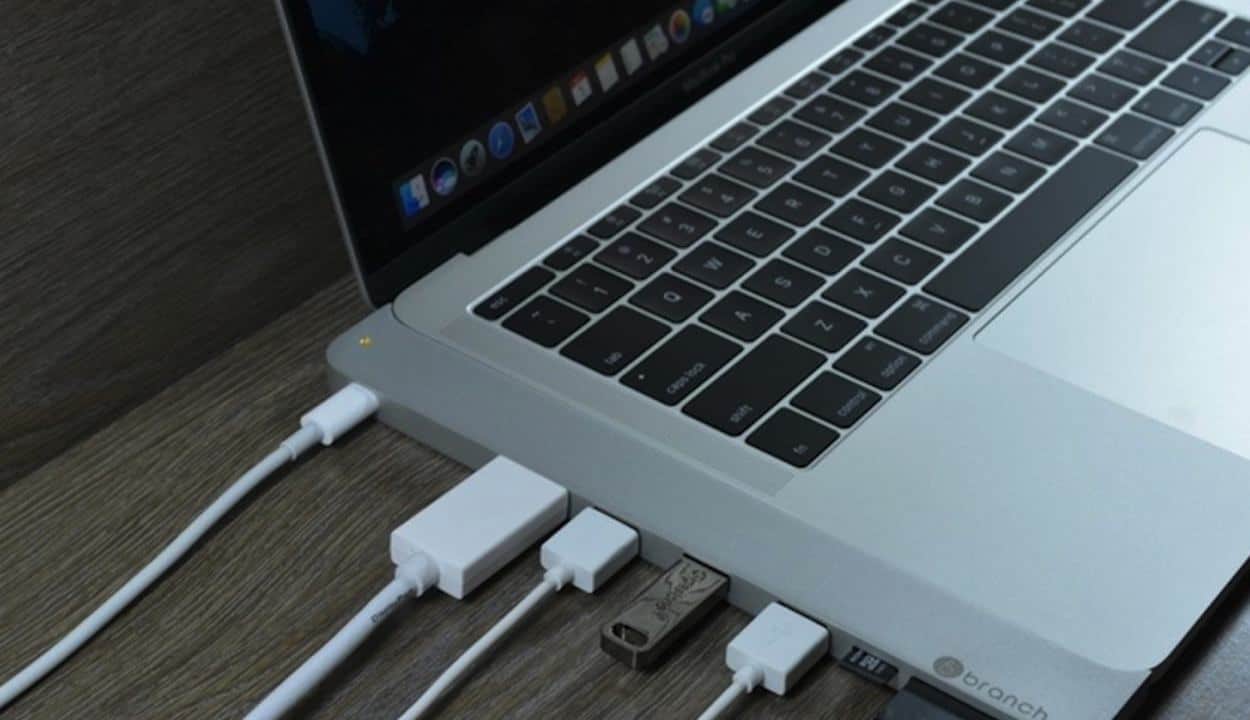 Choosing the right USB (Universal Serial Bus) cable can be a difficult and sometimes a complicated process, especially when you have a lot of considerations in mind. Some people look for USB cables that are precision-engineered for charging; some look for the fastest data transfer rates, some look for cables that connect two different devices together, while others are just clueless on things to look out for when choosing the right USB cable for their needs.
But don't worry, because it doesn't have to be that complicated anymore. We got our hands on a bunch of different USB-C cables from NeckTeck, and during our time with them, we were very impressed with how well they worked. Below, we'll help you find the right product by listing down a few pointers and providing this guide to make choosing your USB-C cable easy as pie.
What's a USB-C?
Just when you thought laptops and mobile devices couldn't get any thinner, emerging products seem to defy expectations by innovating on newer and smaller technologies that won't fit your regular USB cable anymore. These thinner devices use what's called a USB-C port that looks a lot like a micro-USB slot but is actually more oval-shaped and a tiny bit thicker, and has no up or down orientation which makes it a lot more convenient and more accessible to plug and play. What's more is that the new USB-C connector works with the USB 3.1 port which way faster (up to 10Gbps) compared to its predecessor – the USB 3.0 with speeds of only up to 5Gbps.
With a ton of devices now featuring this new USB standard, there comes an emerging need for USB cables that can connect this new tech to other more standard devices. Fortunately, Necteck's latest offerings were precisely made for this:
Here are some of the best USB-C cables NeckTeck has to offer:
USB-C to USB C 3.1 Gen 2 Cable – Looking for a cable that fits both USB-C and USB 3.1-ported devices? This cable is what you're looking for. Neckteck's USB-IF certified cable has USB 3.1's SuperSpeed+ data transfer enjoying two times higher speed than USB 3.1 and 3.0 Gen 1 ports. This powerhouse also has a power output of 20V, 5A/ 100 W perfect for better power support and distribution. The best part – it's compatible with all of the latest gadgets such as Chrome Book Pixel, Macbook, Google Pixel 2 XL, Samsung Galaxy Note 8, Samsung Chromebook Pro, LG G6 and many more.

Neckteck USB-C to USB C 2.0 Cable – For users looking for the ultimate charging cable that's reverse compatible with USB 2.0 Type C standards, this product is what you'll need. Another USB-IF certified Type C cable from Neckteck, this charging cable provides the best possible charging rate that supports 100Watts (20V@5A) ideal for all USB-C devices. You can use this cable to charge your newest Chrome Pixel, Macbook, Nexus 5X, Nintendo Switch and a whole lot more.

Neckteck USB-C to USB A Female Cable – On-the-go users will enjoy this latest offering from Neckteck: a USB-C to USB A female cable that allows you to connect your tablet/mobile devices w/ USB-C gadgets that support USB OTG protocol. Also, this Neckteck accessory also features speeds of up to 5Gbps data transfer; compatible with Apple's latest MacBook, Oneplus 1/2/3/3T, Samsung Note 8, Samsung S8/S8 Plus, Google Nexus, etc.

Neckteck USB-C to HDMI Cable – This USB-C to HDMI cable supports DisplayPort alternate modes, Thunderbolt 3-compatible, and can project up to 4k ultra-HD video and digital audio to your ultra HD monitor or TV. This cable can support the latest Apple products including iMac Pro, 2017 Macbook, even the Samsung S8/Note 8 and other USB-C devices that support Alternate Mode, and all gadgets with Thunderbolt 3 ports.

USB-C to DisplayPort Cable – As with the HDMI cable offering above, the USB-C to DisplayPort cable supports DisplayPort alternate mode and Thunderbolt 3. It has an output capability of 4k ultra-HD audio and video, and perfectly supports Windows and Mac OS systems. Compatible with all the latest Apple products, Samsung S8/Note 8 and other USB-C devices that have Thunderbolt 3 ports and DisplayPort AltMode-compatible.

USB-C to VGA Cable – looking for a cable that allows Type C-enabled devices to connect to your monitor's VGA port? Neckteck's USB-C to VGA cable supports all Thunderbolt 3 Type C devices such as MacBook Pro, Google Chromebook Pixel and other Type C gadgets to provide striking video output to your external monitor. It supports 1080p at 60Hz of High Definition display and is excellent for visual presentations, multimedia projections, and even an HD pop-up cinema in your backyard!

With the fast-paced advancements in technology, compatibility of one device to a newer version of that same brand becomes a problem. Thanks to USB cables that make our life easier, compatibility becomes less of a problem. So, what are you waiting for? Check out more of Neckteck's products to find what you're looking for!
Just a heads up, if you buy something through our links, we may get a small share of the sale. It's one of the ways we keep the lights on here. Click here for more.