Choosing the right external HDD – Things to consider before buying
There's a lot of things to consider when picking out the right external HDD. We've outlined some of the most important things to help you make an informed decision.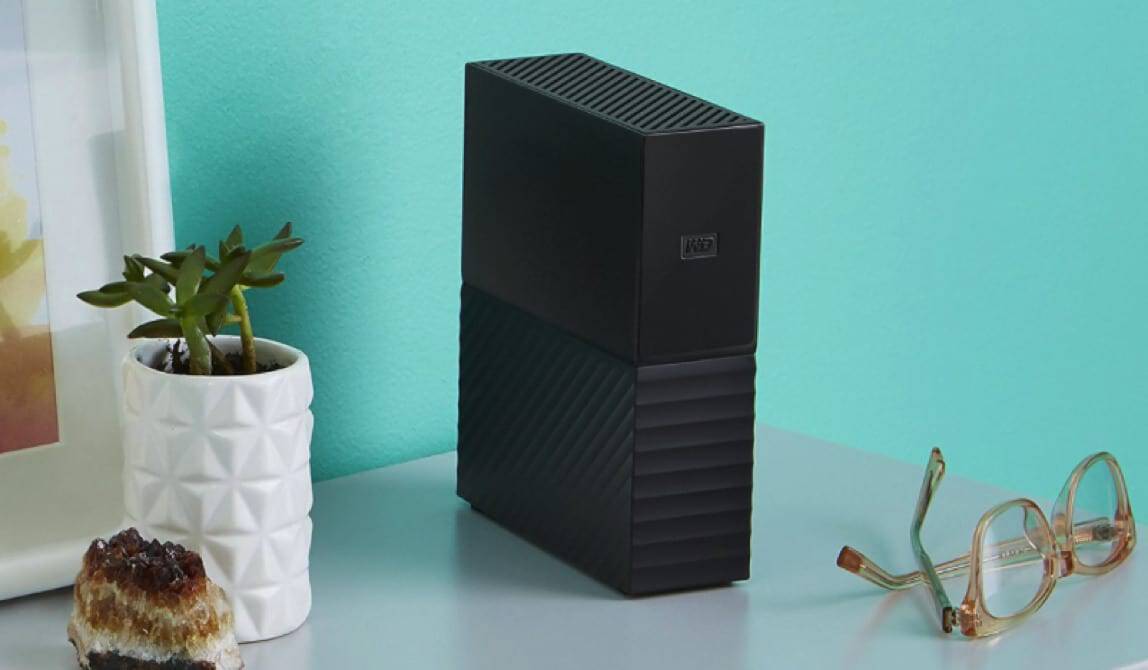 There's a lot of things to consider when picking out the right external HDD. We've outlined some of the most important things to help you make an informed decision.
---
One can use the cloud for storage, but increasing the virtual space can be expensive. With our daily lives running on technology, online backup can leave you struggling for space while lowering your bank balance by a significant number. Apart from financial troubles, backing up large data like videos can become a frustrating task if your broadband access is limited or slow.
To tackle situations like these, portable storage becomes a handy and a more reliable option. Whether you're editing a home video, looking to buy a new Xbox external hard drive or keeping your vacation photos safe, with physical storage options like external hard drive disks (HDD), you can enjoy a comfortable storage space with minimal investment.
Let's go beyond generic USB and SD cards that are more prone to privacy attacks and offer less space. Here you will find the best way to upgrade your storage space by a considerable amount. Getting the best bang for your buck will require some attention to detail.
Think About the Storage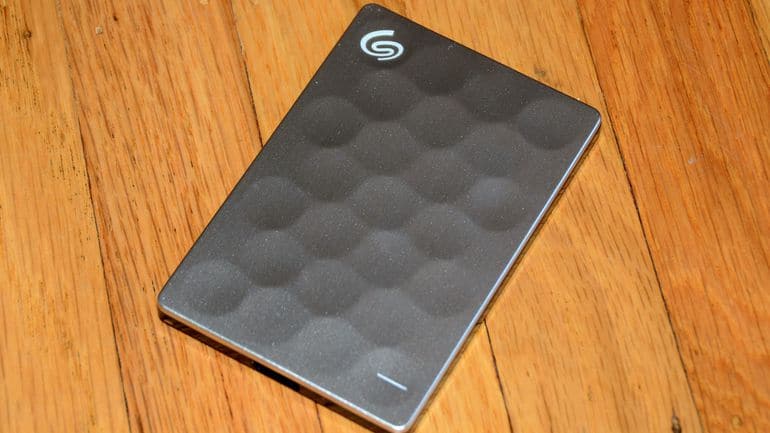 The amount of space that you want is a personal preference. If you want to store average sized images and videos, you can go for HDD with 500GB or 1TB of space which will cost you around $60.
If your storage needs are much more extensive, you can go for hard drive disks of 2TB or 3TB capacity that will cost you around $110. 3TB still sounds kinda small? You have a bunch of 4k videos and movies, precious raw image files? There are some drives on the market that can offer you 6, 8 or even 10TB of space which should satisfy even the most demanding users.
External drive upgrading is way more convenient than going for a desktop PC storage upgrade when portability is in question. Unless you got used to dragging your computer case to numerous LAN parties. If that is the case than the portability isn't a major point of concern for you.
HDD Physical Size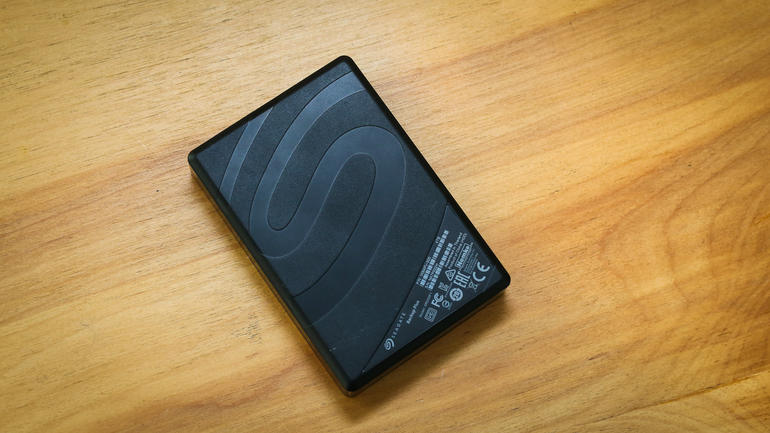 Data in hard drives are stored in disks – more the disks, more the physical size of the drive. A general 1GB HDD can be 2.5" in size while a 2TB can be 3.5", and depending upon your portability requirements, you can pick the one that suits you the best!
3.5" disks usually come with their own power supply so be ready to prepare a bag or a backpack if you plan to carry it a longer distance. Have in mind that these disks are often more affordable if we are talking about $/GB. And some of them have a really cool enclosure design.
To summarize, if portability is something you are looking for and you don't need a crazy amount of storage space than 2.5" drive should suit you best. Otherwise, browsing through 3.5" drives could be your best course of action.
RPM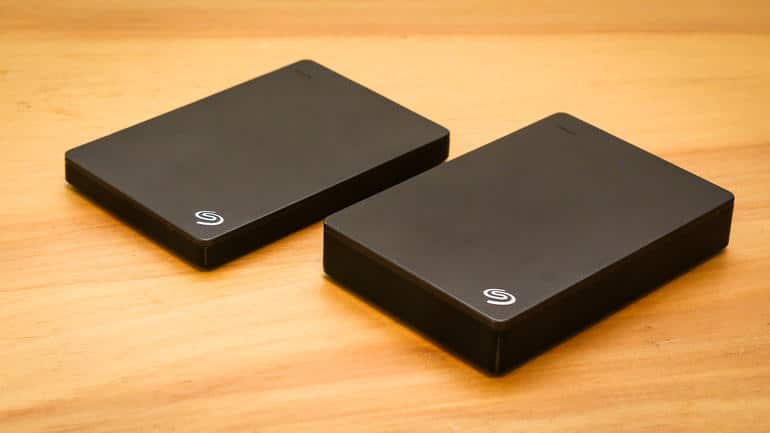 Look for the term "RPM" on the hard drive label, which denotes their revolutions per minute. If your drive indicates 7000 RPM or more, that means it is faster than a drive with 4000 RPM or better said, that it is capable of spinning faster.
The tricky thing here is that higher RPM won't have a noticeable impact on the data transfer speed as it is commonly believed. It just means that your drive will be faster in finding where the data is stored but the sole transfer speed of that data won't be affected. Not to go to much into technical details here, RPM is something that should concern you more if you are buying an internal HDD that you plan to use as a system drive.
In these cases, where you're presumably buying a drive that will be mostly used for transferring big chunks of data, RPM should not be a crucial metric for evaluating your options.
Faster Connectivity
Data transfer speed isn't the only speed-related characteristic that varies depending on the hard drive of your choice.  The speed at which they connect to your desktop or laptop also matters a great deal. You can pick from three main connections – Firewire, USB 2.0 and USB 3.0.
As the name suggests, the latest version of USB is USB 3.0. It offers the fastest speed and is backward compatible with USB 2.0. If your PC or laptop only supports USB 2.0 you will still be able to connect your new hard drive to it but the data transfer speed will be only as fast as the USB 2.0 interface allows it to be. For comparison, USB 2.0 peaks out at 480MB/s while the USB 3.0 can reach the speed of 4.8GB/s.
Firewire should interest you only if you are a Mac user. It is faster than USB 2.0 but slower than USB 3.0.
Reliability
A reliable hard drive means a storage space that is not easily corruptible and can withstand countless hours of data transfers. According to Backblaze and their extensive testing, HGST and Seagate produce the most reliable hard drives, regardless of the storage space of the drive.
As you can see from the charts there, failure rate, depending on the manufacturer, differ for almost 10%. It is also important to notice that these drives were probably under more stress than they would be while in possession of an average user. Also, there is a significant improvement in HDD reliability over the years and that's some great news for everyone looking to expand their data storage space.
Failure & Security
Like any other technological item, HDD's are also prone to external and internal damage and can result in security failure. Some drives like Seagate offer enhanced encryption and security features, while others like Transcend focus more on the functionality.
Depending upon your requirements, you can pick the one that gives you the best security features or more functionality. In the end, if you have high enough budget, you will not have to compromise on anything.
The Best HDD of 2017
| | | | | |
| --- | --- | --- | --- | --- |
| Name | Storage Space | Interface | Physical Size | Amazon Price |
| Seagate Game Drive | 1TB, 2TB, 4TB | USB 3.0, USB 2.0 | 2.5" | Amazon |
| Seagate Expansion Portable 3TB | 1TB to 4TB | USB 3.0, USB 2.0 | 2.5" | Amazon |
| Samsung M3 1TB | 500GB to 2TB | USB 3.0, USB 2.0 | 2.5" | Amazon |
| WD My Book 6TB | 3TB, 4TB, 6TB, 8TB | USB 3.0, USB 2.0 | 3.5" | Amazon |
| WD My Passport 3TB | 1TB to 4TB | USB 3.0, USB 2.0 | 2.5" | Amazon |
There are really a lot of different options out there at the moment. Before you start lowering the number on your credit card, set up your priorities. What do you value most: portability, speed, storage space, reliability or maybe design? Check the characteristics of drives that match your price range, read a review or two and choose the drive that best suits your needs.