The best of Chord Electronics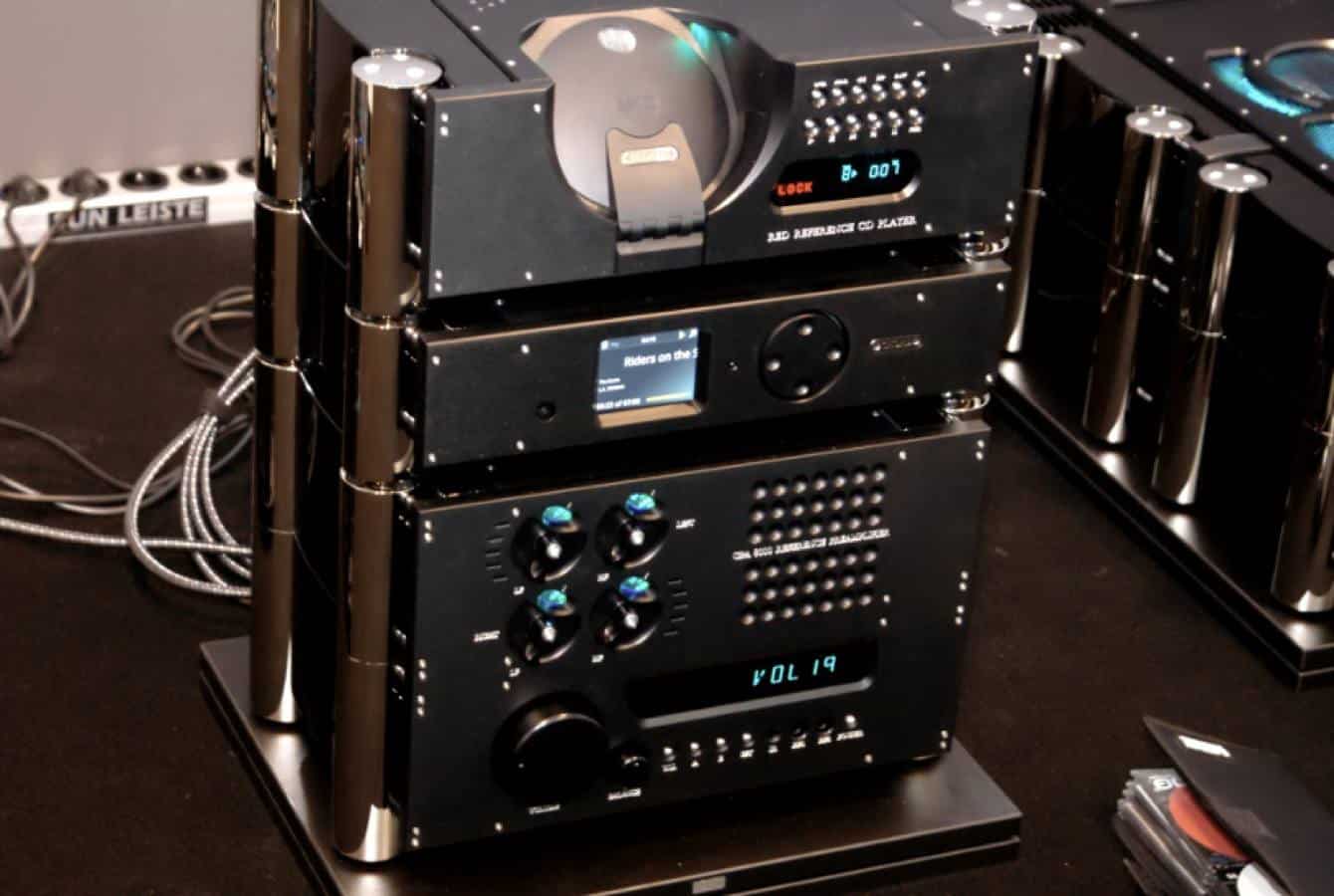 Chord Electronics is a company based out of England that creates groundbreaking products that are constantly revolutionizing the audio world. Rob Watts has spent years and years researching, designing and developing these products. Chord Electronics only uses top of the line parts, and use the world's most advanced machines to make the highest quality headphone amps, DACs, CD players, streamers, preamps and phonostages. Here are their best products on the market right now.
1. Chord Hugo 2
Chord Electronics took the audio world by storm when first releasing Chord Hugo 2 headphone amp/DAC. New and improved, Chord Hugo 2 has an even better sound quality and a wide variety of inputs and outputs, which include the newest craze – bluetooth technology. The Hugo 2 has a 7 hour battery life and four hour recharge time. It's pocket-sized and super sleek, so you can easily take this DAC anywhere you go. With this DAC, your listening experience will be completely transformed – whether it's through your simple headphone setup or your fancy home audio system.
2. Chord Mojo
This award-winning portable DAC/Headphone Amp is one of Chord Electronics greatest innovations. The Chord Mojo can connect to just about anything that has audio out via USB, Which means anything from your Smartphone to your Xbox to your tablet. With 10 full hours of battery life, you will be set for hours and hours of hi-fi listening, wherever you are. This device offers the same performance levels as Hugo, but for a much more affordable price.
3. Chord Dave
This is one of the most advanced DAC's in the world. DAVE stands for "Digital to Analog Veritas in Extremis" which is fitting, because DAVE is built for the extreme. Not all DACS are made equally. Robert Watts spent the past twenty years researching and developing DAVE. Though it is not a portable DAC, the other specs and exquisite sound quality make up for it. DAVE's FPGA is fully stocked with over one million lines of code. This means that any issue with speed or timing will be easily taken care of. The noise shaping performance alone is one of the best known on any DAC. DAVE has a full LCD display that shows everything from input to sample frequency, volume and configuration options.
4. Chord Quetest
The simplest DAC that Chord Electronics makes but that surely doesn't compromise any aspects of its performance. Chord Quetest does not have headphone amp technology or a rechargeable battery system like Chord's other products on the market. It was solely designed to drastically improve sound quality in your home, which it definitely does. Inspired by the Hugo 2's award-winning technology and design, it has class-leading performance. There is an isolated USB-B, optical and coaxial input which means all of your modern source components are compatible. Its foundation was engineered from aircraft-grade aluminum billet. It also comes with RCA analog outputs so you have connection to amplifiers, headphone amps, preamps, plus additional hi-resolution inputs that will be compatible with future Chord products.
5. Chord Poly
Chord Poly is Chord Electronics portable music streamer/player that coincidentally perfectly combines with Chord's award-winning DAC/headphone AMP, Mojo, to wirelessly stream music from connected devices controlled by your smartphone. This music streamer is a revolutionary product that allows you to listen to hi-fi sound wherever you go via Wi-Fi, Bluetooth or Airplay. Poly is also a music player! It has a MicroSD slot that can store a large amount of audio which will free up tons and tons of storage on your phone. When paired with a smartphone, the smartphone becomes the controller while Poly and Mojo do all the processing. You can also use poly with computers and laptops and also comes with its own hotspot mode that will enable a connections where your other devices fail to. You get nine hours of audio off of one four hour charge. This is a truly remarkable product made by Chord that perfectly fits with the Mojo for one truly outstanding audio listening experience.
6. Chord Hugo TT 2
Much like Chord Poly, the Chord Hugo TT 2 was inspired by the same technology of the transportable DAC/headphone amp Chord Hugo 2. Except the Hugo TT 2 is much better, bigger and more advanced. HUGO TT 2  set a new standard table top DACs in the audio industry, with its biggest competitor on the market being DAVE. It took over 20 years to fully develop Hugo TT 2, but it was well worth the wait, because it certainly takes advantage of all of the latest groundbreaking technology. Hugo TT 2 has four-stage selectable filter controls and a three-stage selectable crossfeed function for the headphone users who like to hear the depth that you would hear in speakers.
Conclusion
Chord Electronics is a world-class company that will simply never let you down when it comes to sound quality, precision and outstanding builds. Each product is extremely researched, where each part is carefully thought out and made with the highest quality. When it comes to DAC/Headphone amps, music streamers, cd players, phono stages and preamps –  Chord never disappoints. The best part about Chord products is that they are compatible with most modern devices, and with each other. They pride themselves on visually unique products, and hi-fi sonic audio performance that push the boundaries of innovation. And they certainly live up to those standards.
What are your favorite high end audio product lines? Leave us a comment with your thoughts in the section below.