Code for a living: 5 insider tips on how to get into software development
Are you a creative mind with a knack for computers? Here's how to get into software development and earn a living doing what you love.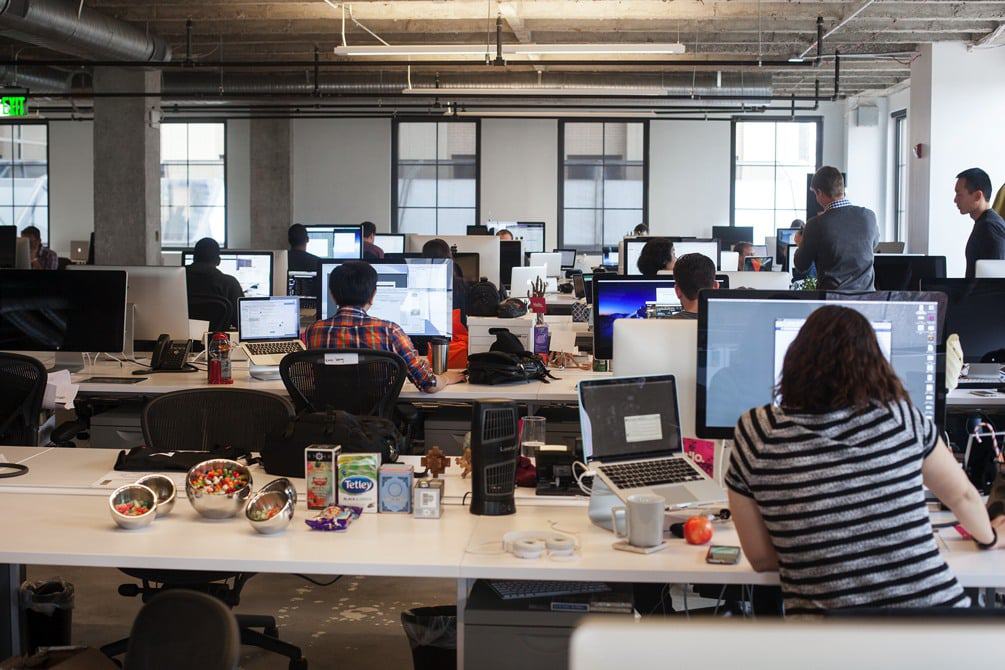 Did you know that software development is among the fastest growing occupations in the country? Better yet, jobs in the field are expected to continue increasing at a very fast rate through 2026!
With abundant opportunities for work, now sure is a great time to consider learning software development, whether you are looking for a new career or just want to make some extra money on the side.
You might be excited but unsure of where to start. After all, you'll need to find the right software developer classes and gain the practice and experience needed to grab that first job.
But don't worry! Check out these five tips to get an inside look at how to get into software development.
Know Which Area of Software Development Excites You
When you're thinking of becoming a software developer, you might be unsure what area to go into. Sure, making mobile apps looks fun, but so does building websites or desktop applications.
Since learning to code takes hard work and persistence, you want to find the type of development you're really passionate about.
If you're fascinated with mobile games, then becoming a mobile app developer or even a game developer might be right for you. If you want to be artistic while also solving challenging puzzles, then a web developer role might best provide that opportunity.
The good news is that even if you later want to add another specialty of software development to your skill set, the basic programming skills you learn will transfer to that area as well. So, don't sweat it.
Find the Right Software Developer Training for You
Anybody interested in becoming a software developer now has an array of training options. You can find intensive online and in-person bootcamps, self-guided online software developer classes, traditional college programs, and even personalized mentorships.
Whichever type of software developer training program you choose, look for one that provides a broad skill set, personalized support, and plenty of opportunities to get hands-on practice.
If you're just starting out, you'll, of course, want the program to cover the basics of software development for beginners. But it should go deeper to cover multiple programming languages such as JavaScript and Python, software testing, and ALM to prepare you for a challenging job.
Beef Up that Portfolio and Put It Online
During and after your training, you should be creating projects you can show off in your portfolio to possible employers. This means you'll want to get your own website set up and post your code on a platform like GitHub.
While your first projects might be basic, you'll likely want to go beyond just the work you do for your courses. The key is to stretch your skills creating some quality software while also not trying to take on something way beyond your skill level.
Maybe there's some project you've dreamed of making, like a social networking site or iPhone game, or maybe you saw some cool idea for an app and want to improve it with your own version. Go for it, and you'll have a project you can talk about that just might help you get a job!
Get Experience Anywhere You Can
Besides making projects on your own, ask your friends and family if they need any software built. If not, you might consider contributing to open source projects online to gain experience coding with others and responding to feature requests.
Internships and apprenticeships are also good ways to become a software developer. Ask people around you about opportunities, search tech-focused job boards, and reach out to key tech companies and educators in your area.
Get Your First Real Job and Keep Learning!
So, you've got your portfolio ready and even some experience making projects for others. Now is the time you've been waiting for: Go find a software developer job that excites you!
If you completed an internship or apprenticeship, maybe you already have your foot in the door for a full-time position. Otherwise, take advantage of all resources on the job hunt -– tech job sites, company websites, LinkedIn, online development communities, and even your social circle!
Once you find your dream job, don't stop learning! Development is an ever-changing field, and you'll want to be flexible to thrive. You can take more software developer classes online, learn from documentation, and get practice creating more complex side projects.
And Now You Know How to Get Into Software Development
With this roadmap, you're free to explore the world of software development, find your favorite specialty, and begin the journey of learning this challenging but also fun skill!
Along the journey, don't be afraid to meet with other developers online or locally. You'll learn a lot from them about how to get into software development, and you may even get leads for a job!
And to stay informed about what's up in the app world, stay tuned to our blog!
Have any thoughts on this? Let us know down below in the comments or carry the discussion over to our Twitter or Facebook.
Editors' Recommendations:
5 of the most popular gaming software providers