Convert Pro is the only WordPress plugin you should be using for lead generation
There's a ton of Wordpress plugins out there when it comes to lead generation. We found that Convert Pro was the best and easiest one to use.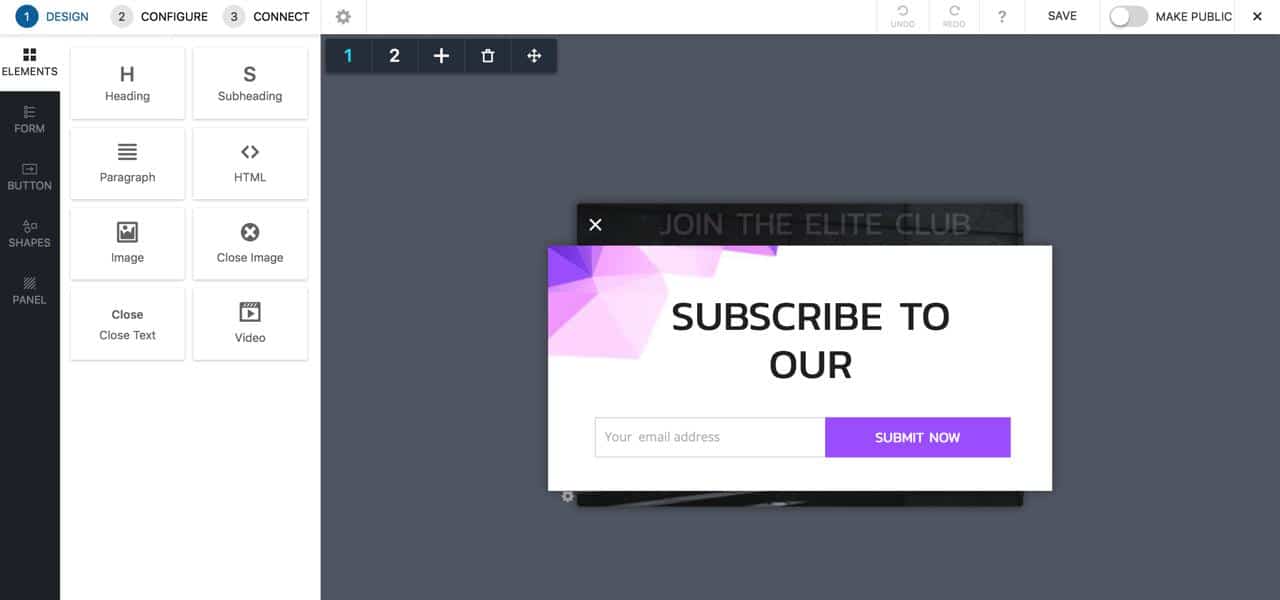 Finding the right lead generation plugin for your WordPress website is a vital part of your online marketing strategy. A good WordPress plugin can definitely assist you in getting new potential clients, discover new business opportunities, and even expand your market.
But with so many plugins available out there, finding one that will suit your needs and requirements can be a bit challenging. One way to narrow your options and increase your potential for success is to invest in plugins and software that are tested using Testrigor, an innovative software automation tool that tests software against end-user behavior.  
One of the best choices out there for a WordPress lead generation plugin is Convert Pro, an all-in-one plugin for conversion optimization. Using this plugin, you can build email lists, promote videos and coupons, gain new social media followers, and drive traffic. Take a look at this in-depth review of Convert Pro, and its features and pricing plans.
What can Convert Pro do for you?
Convert Pro comes with a huge library of ready-to-use templates that can give you a hand in designing and creating forms and advertisements. Aside from this, it contains the following features:
Drag-and-Drop Customization. With Convert Pro, you don't need to have complex programming skills and a web design background to create an eye-catching form and ads. It is packaged with an easy-to-use form editor to help you build customized ad modules.
Advanced Triggers. This plugin is also equipped with different triggers that you can use to program the pop-up timing of your ads, such as after content, exit intent, user inactivity, after scroll, and welcome trigger, among others.
Testing Feature. Convert Pro allows you to compare statistics of different ad modules that you've launched within your system. With this feature, you will know which design works best with your website audience and which one needs improvement. The testing feature of Convert Pro comes with the following variants: Multi-Variant testing, Inter Style testing, and A/B Testing.
Convert Pro is integrated with Google Analytics so you can account and track your impressions and conversions in real time.
Responsive Designs. All designs incorporated in this lead generation plugin are responsive, meaning they are compatible with any device like mobile phone, tablets, and desktop computers. It also allows you to specify which specific pop-ups you want to appear on certain types of device via its device detection feature.
Mailer Integration. It can be integrated with major email services such as Google and Yahoo. Through this feature, it is easy for you to manage all your leads using your preferred email service provider.
Convert Pro Pricing Plan
Unfortunately, the awesome features mentioned above do not come for free. However, Convert Pro is available via three different subscription plans that can cater to both your needs and budget.
Single Site Plan: As the name suggests, this plan covers only one website for $4 per month. This plan includes all features mentioned above with a 14-day risk-free guarantee.
Unlimited Sites Plan: This plan is priced at $8 per month and covers an unlimited number of websites which is good for developers and website builders. This also includes a 14-day risk-free guarantee.
Unlimited Sites Plan + Lifetime: This plan is worth $399. Unlike the previous plan which has a monthly recurring fee, this one only requires only one-time payment which is more practical in the long run.
Conclusion
The Convert Pro lead generation plugin is definitely worth your money. With all its amazing features, full 24/7 support, and compatibility with major email service providers and CRM software, this plugin is definitely one of the best of its kind and is worth checking out.