Create click-worthy YouTube thumbnails with Picmaker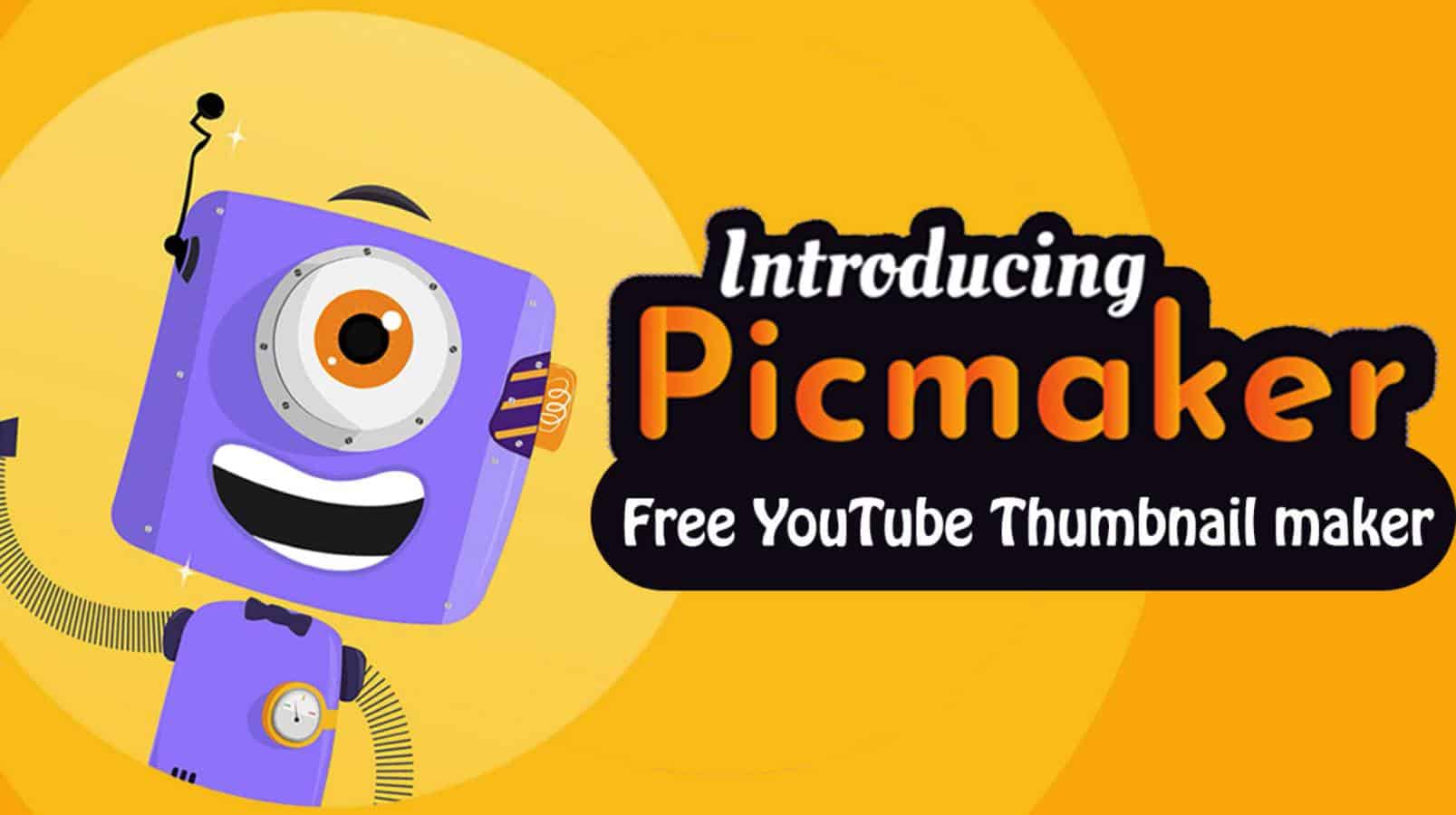 Being a YouTuber isn't easy. Creators will spend hours planning out their content and filming it and then possibly even more time editing their audio and video. Being a YouTuber isn't always cheap, either.
Equipment can cost upwards of hundreds if not thousands of dollars. The thing is, even if the content you've invested so much in may have the potential to land on trending or amass millions of views, there is one area that could hold you back from ever reaching these goals: your thumbnail.
90% of the best performing videos on YouTube have a custom thumbnail. Unless you're already a top YouTuber, you'll need to put in the extra effort to create an image that's, well, click-worthy. But what do you do if you're not exactly design-oriented? One company has created a solution.
Picmaker is a free DIY Thumbnail maker that has just been released by Animaker, the creators behind the popular online animation video-maker. Content creators can take advantage of easy-to-use tools such as background removal, sticker effects, filters and more. The tool also contains 100,000+ graphic elements, 1000+ stock photos and 700+ prebuilt templates.
Animaker decided to launch this new tool when they noticed many of their users simply using screenshots as their thumbnails. "We did some extensive research on this topic and found that all of the top performing YouTube videos had one thing in common – a compelling video thumbnail. We couldn't ignore the demand and so we created Picmaker," said CEO and Founder of Animaker, Srinivasa "Raghav" Raghavan.
The demand shows too. For its Product Hunt listing, Picmaker recieved a total of 349 votes, which is a solid show of support for this app.
No one wants to spend lots of time or money on a thumbnail, but it's crucial enough that you have to put thought into it. If you've been having trouble with your thumbnails, give Picmaker a shot. It's free, easy, and you'll be able to create those click-worthy thumbnails in only a few minutes.
What are your thoughts? Let us know down below in the comments. 
Editors' Recommendations: