Crypto Plebes NFT Clubhouse incentivizes community & builds exposure
Crypto Plebes is building Crypto Plebes Land and the Glitch Plebes Clubhouse in The Sandbox Metaverse, scheduled for the alpha release in late December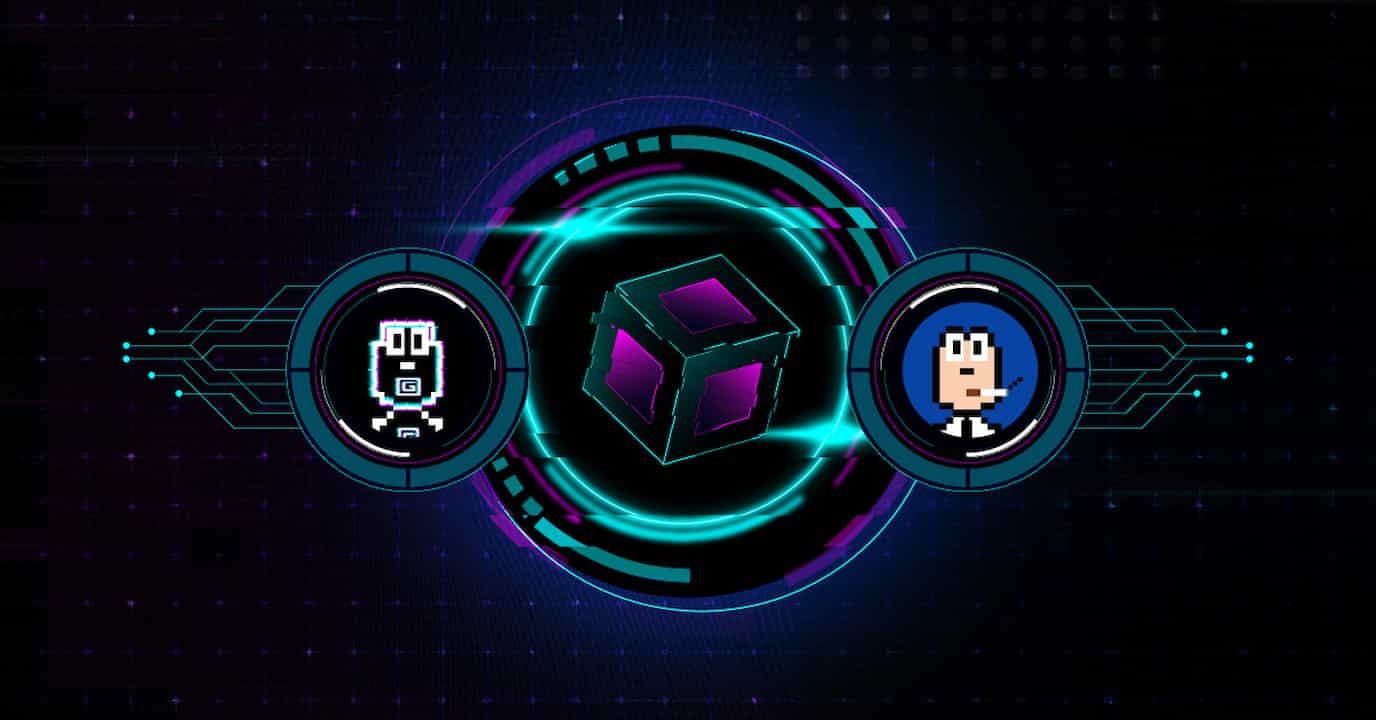 New NFT projects are constantly popping up, bringing unique art and innovative ways to put them to use.
One of the newer expansions in NFTs is the creation of metaverses. Metaverses bring together multiple NFT collections, platforms, and other features and services that exist under a foundation's umbrella.
Metaverses ensure that an NFT can be used far beyond its initial use and help create a community that all contribute and participate in ecosystems. These metaverses effectively promote mass adoption by allowing users to experience numerous blockchain-related features.  
One foundation that has entered the NFT space, GLITCH, has recently announced a new addition to the Crypto Plebes Land.
The latest addition is a GLITCH clubhouse within Crypto Plebes Land at The Sandbox metaverse. The GLITCH clubhouse will be used as a hangout and gaming area for the Crypto Plebes and GLITCH community.
Users can also earn tokens and NFTs as rewards for completing tasks within the clubhouse, otherwise known as "quests."
GLITCH, The DeFi Protocol Building With Crypto Plebes NFTs
GLITCH is the world's first highly scalable blockchain-agnostic protocol purpose-built exclusively for decentralized money markets and decentralized financial applications (DeFi). GLITCH focuses solely on decentralized financial applications (DApps) rather than focusing on multiple blockchain solutions at once.
GLITCH hopes to address the current speed issue with DeFi on layer one. They are constantly pushing towards mass adoption by delivering efficient and scalable solutions for decentralized currencies secured using blockchain, something they believe is lacking in the industry. 
Those who participate in GLITCH's DApps ecosystem will be included in their revenue-sharing and will get a share of the profits made.
The profits reduce transaction costs and increase speeds due to the DApps running on the GLITCH blockchain indirectly paying for the use of the network by sharing a percentage of fees to users with the network.
The GLITCH mainnet launch is scheduled to be released in phases over the early 2022 calendar year.
More About Crypto Plebes NFTs
Crypto Plebes are NFTs that depict 2D pixel art of simplistic characters filled with personality. This collection of NFTs, like most others, can be collected, bought, sold, and used in a gaming Metaverse. There are currently up to 1,000 unique Crypto Plebes to be fully minted.
Due to the popularity of the Crypto Plebes, they will be releasing another round of holiday edition Glitch Plebes on December 24  to celebrate the launch of Crypto Plebe Land and the Glitch Plebe Clubhouse.
There will be 13 for Open Auction beginning at 0.1 ETH with24 hours to place bids, and two Crypto Plebes will be given away for free through Twitter.
Crypto Plebes will be releasing their $PLEBES token through an IDO on the GPool launchpad on December 17, targeting a $500K raise to build out their games and carry out their roadmap objectives over the long term.
Crypto Plebes NFT Road Map
Crypto Plebes' road map is set by the amount of NFTs that have been minted, with the percentage of minted NFTs being the inciting incident that starts the next stage.
25% Minted – Crypto Plebe Giveaways – each New Partnership made lead to a Twitter Celebrity Plebe Raid.
50% Minted – Crypto Plebe Holders get a chance to be Airdropped with five rare Crypto Plebes. There will also be a Meme and Invite Contest with 1 ETH reward.
75% Minted – Crypto Plebe gaming events where holders can battle it out for massive prizes in ETH and NFTs.
100% Minted – Merch giveaways, Road map 2.0 release, and five ETH in airdrops sent to Crypto Plebe holders.
The Crypto Plebes Land and Glitch Plebe Clubhouse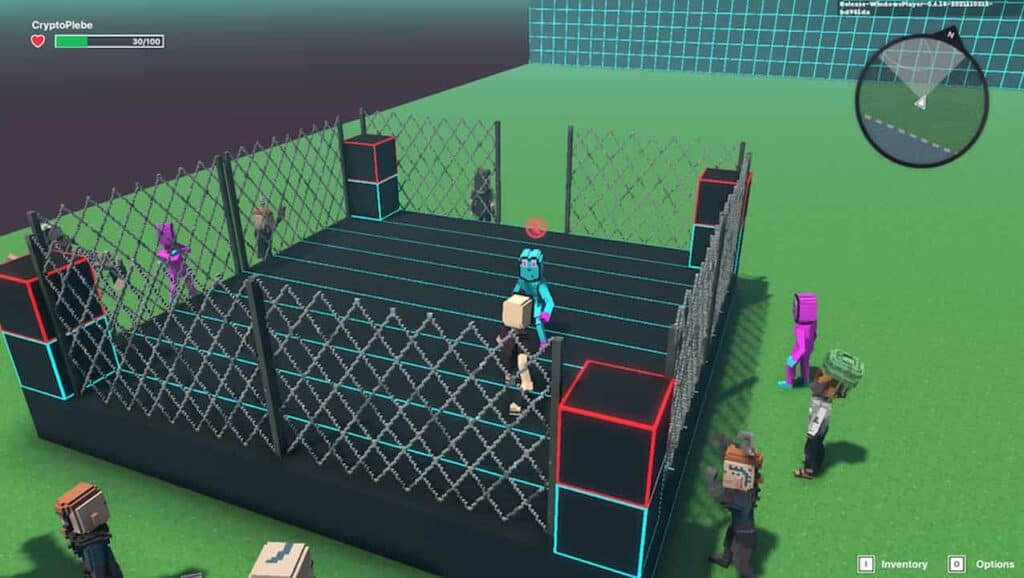 Crypto Plebes is building Crypto Plebes Land and the Glitch Plebes Clubhouse in The Sandbox Metaverse, scheduled for the alpha release in late December and their full multiplayer release around March 2022.
Located right next to Dysto Punks, this initiative will bring both communities exposure. Both additions facilitate community building by allowing users to participate in in-game quests.
Everyone who holds a Plebe can complete these quests for rewards in $PLEBE tokens or NFTs.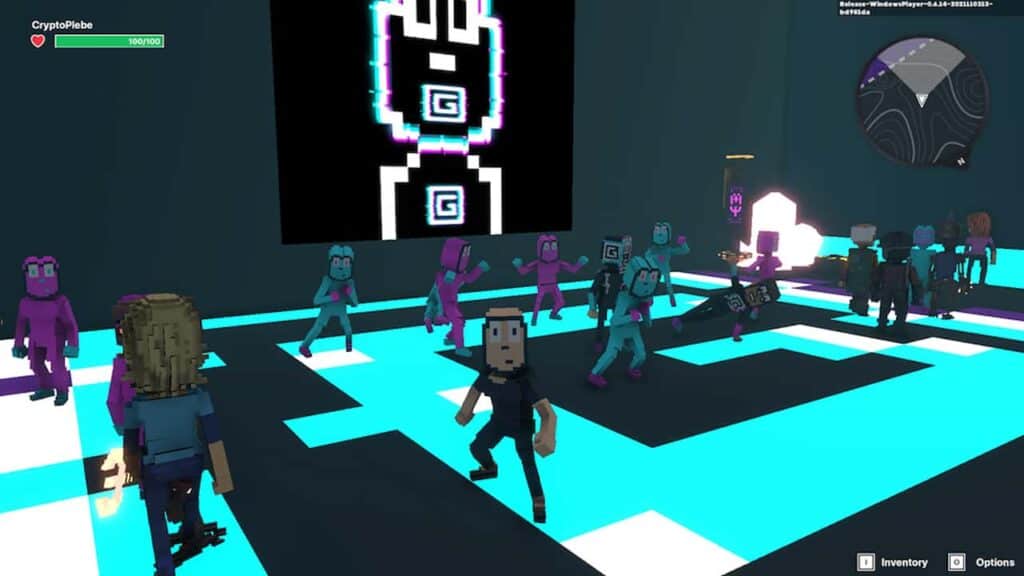 Specific to Glitch, the clubhouse will be accessible to everyone and have GLITCH branding on the building, providing additional exposure to communities and users that play the game.
Players will complete quests by collecting items, fighting enemies, and solving mysteries. It's said that there is one hidden quest right inside of the Glitch clubhouse!
Every Glitch Crypto Plebe holder can change their in-game avatars to their specific Glitch Plebe when in the clubhouse.
Crypto Plebes is also creating a suite of games for its users and the Glitch community. This suite of games includes constant updates to their Sandbox Game, an RPG Play to earn competitor to Gala Games, Multiplayer gaming, and a Crypto Plebe Casino. This is a gaming NFT project to keep an eye on!
Are you interested in learning more? Follow Crypto Plebes and Glitch Protocol on Twitter, and check out their websites by clicking here and here.
Have any thoughts on this? Let us know down below in the comments or carry the discussion over to our Twitter or Facebook.
Editors' Recommendations: