Cryptocurrencies explained: Best for mining and investing
Here's everything you need to know.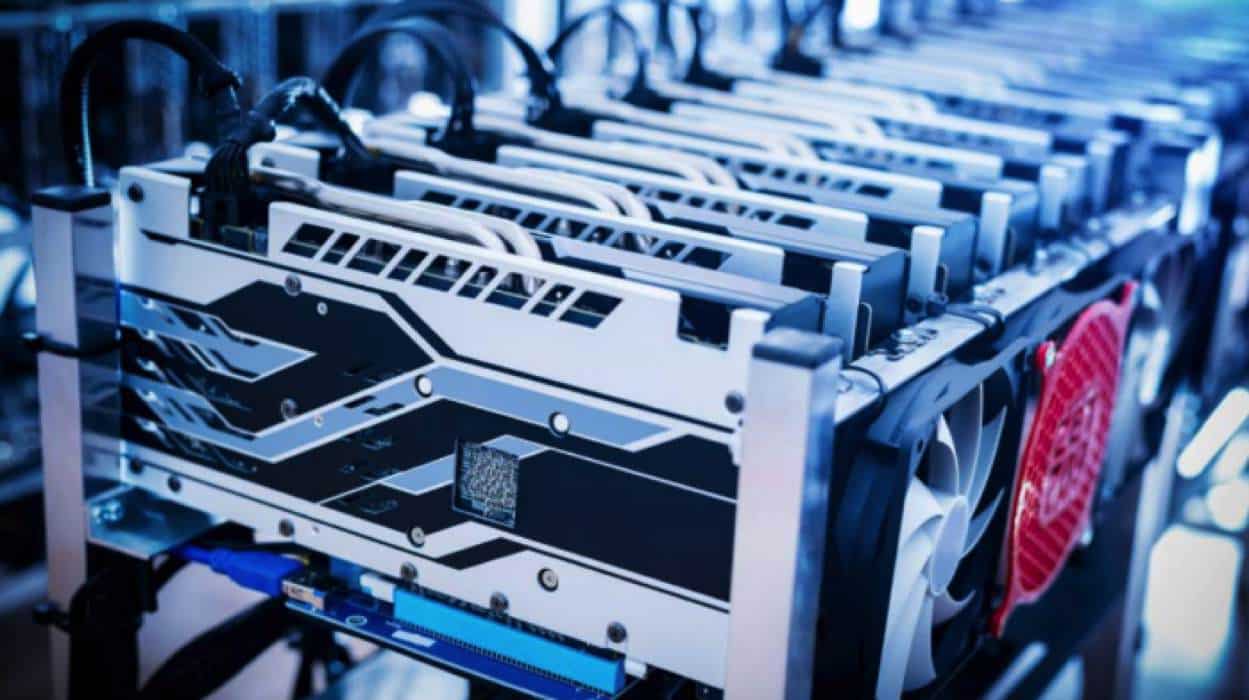 Everybody is talking about cryptocurrencies, the digital currency that can be used in a wide range of ways: from paying for services and goods to transferring funds for almost free all over the world.
We are here to provide you some information regarding the types of cryptocurrency and make a piece of small investment advice.
Types of Cryptocurrency
A cryptocurrency is a digital currency; however, there are some types of them. Any cryptocurrency that is not Bitcoin is called an altcoin. For example, Ethereum, Cardano, Polkadot, Litecoin – these are all altcoins.
There is also such a thing as a token. Generally speaking, a token is a digital asset that carries a specific unit of value. The token allows its holders to buy some services within the blockchain. Most of the decentralized applications (dApps) are built on top of the Ethereum blockchain. Most of the utility tokens of dApps are Ethereum-based tokens that also refer to an ERC-20 token standard. DApps tokens make an application work correctly. 
Another type of cryptocurrency is stablecoin. Stablecoin's price is pegged to any stable asset – dollar, euro, gold, silver, etc. In black days, when the cryptocurrency market is crashing, many investors swap their coins to stablecoins.
Best Coins to Invest in
It's quite impossible for newbies to find out which cryptocurrency to buy (and get the profit). However, we are here to make your crypto experience smooth. Here are some coins that can draw your attention.
Bitcoin. There is a myth that you cannot afford Bitcoin because it is very expensive. But you forgot that Bitcoin could be divided into small parts called a satoshi. So your investment in Bitcoin can be even $20 (or a smaller amount which bitcoin exchange sites set as a minimal). As you can see on the chart, Bitcoin is in a new bull run phase. We hope that it's not its final part, so to the moon!
Ethereum. It is one more hyped cryptocurrency to choose from for your investment portfolio. Established in 2013 by Vitalik Buterin, Ethereum cryptocurrency became the best platform both for developers and investors. The price of the ETH coin is constantly growing, so why don't you buy some ethereum?
Cardano. Cardano started its history some years ago and yet became the third in terms of market capitalization. If you read the project's white paper (description), you may understand how well the product was thought out and how much more lies ahead. A year ago, the ADA cryptocurrency was not even in the top-10. Maybe it's time to buy some coins?
Crypto.com Coin. Crypto.com Coin is an internal cryptocurrency of the Crypto.com ecosystem that includes an exchange platform, wallet, a crypto debit card, and more. Since the products are becoming more and more widespread, the CRO token is gaining popularity. A great affordable token to invest in.
Binance Coin. BNB is the internal crypto of Binance exchange. For its holders, it provides discounts and other benefits in the Binance ecosystem. The token's price boosted at the beginning of this year, so maybe it's time to invest in it?
Best Coins for Mining
If you don't want to invest your money directly in cryptocurrencies and you are interested in the way crypto mining works, you can try to spend some cash and get mining hardware. So, if you decide to mine coins, there are four most profitable options.
Zcash. The cryptocurrency is aimed to provide security for its users. ZEC is based on the Bitcoin code and uses a proof-of-work mining algorithm. The official website recommends mining ZEC in pools rather than solo and using ASIC mining hardware.
Grin. Grin is another privacy-focused cryptocurrency that works on a Proof-of-Work mining algorithm. It's easy to mine a Grin coin on a GPU (video card) like NVidia GeForce.
Ethereum. Initially, Ethereum has been working on the Proof-of-Work algorithm. It means that users can mine ETH cryptocurrency with the hardware equipment. However, now Ethereum is on the edge of switching to the Proof-of-Stake algorithm. Traditional mining is still profitable in pools, so why not try your hand?
Ethereum Classic. Since Ethereum underwent a hard fork process, Ethereum Classic is its older brother. The mining of this coin has a relatively low difficulty, so the process of finding a new block won't take too much time.
Monero (XMR). The cryptocurrency is one of the most profitable coins to mine. XMR is a highly secure and anonymous digital asset with a dedicated crypto community. In order to provide even more security, Monero (XMR) is an ASIC-resistant cryptocurrency.
Have any thoughts on this? Let us know down below in the comments or carry the discussion over to our Twitter or Facebook.
Editors' Recommendations:
BRD teamed up with Unstoppable Domains to make sending cryptocurrency a breeze