More Cyber Monday deals to better prep you for the gifting season
Lots of great options here.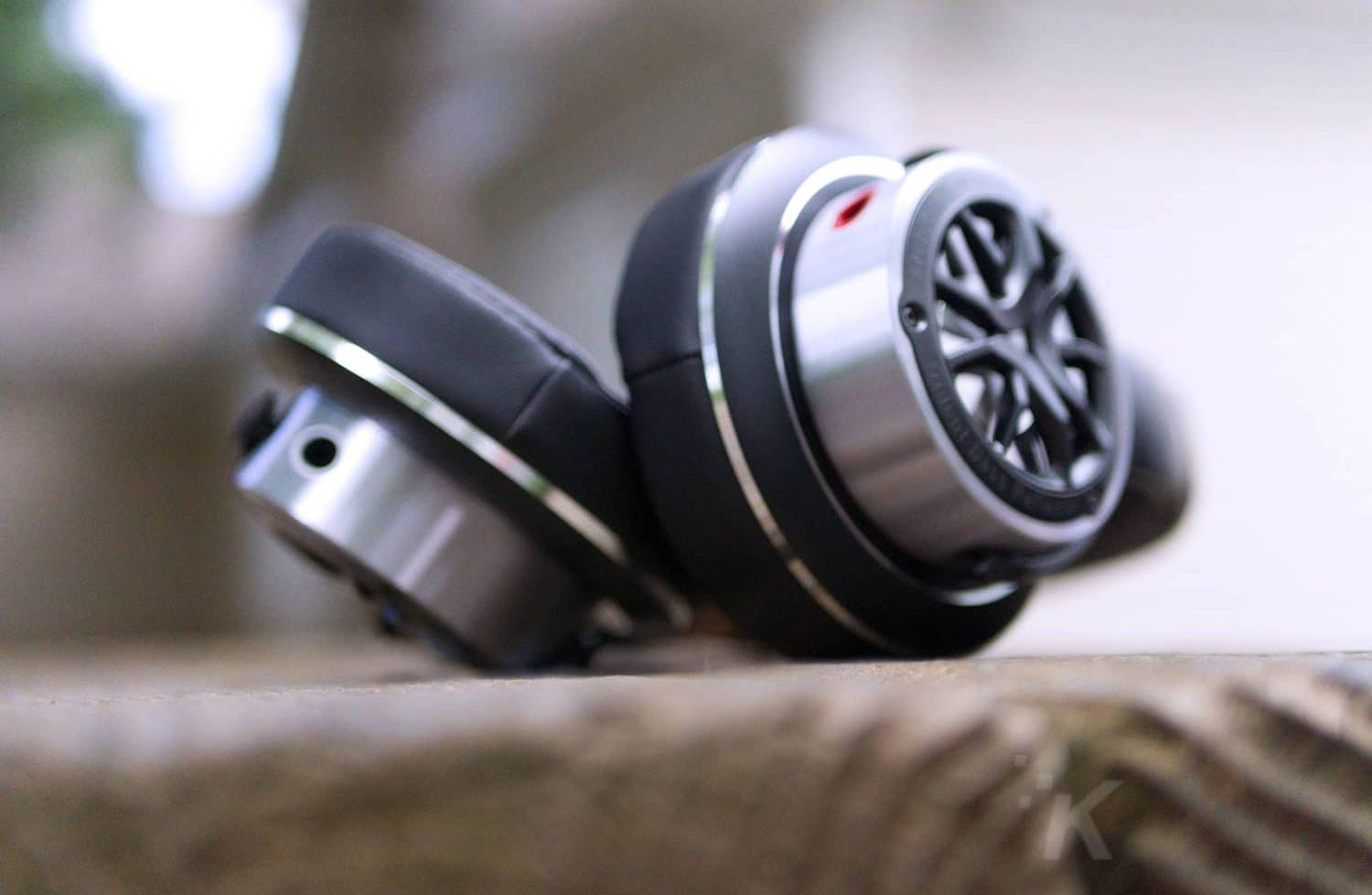 While we usually focus on the gaming deals for Black Friday and Cyber Monday, there's a whole range of other cool stuff that's on sale during the shopping extravaganza.
Everything from making your music sound better, to organizing your pocket space, to smartphones that will survive the zombie apocalypse, to finding out where you really come from.
It's all at some pretty great prices, just in time for the holiday season of gift-giving. Some of it we've reviewed already, some we currently have under test, and a couple of things just caught our eye.
Audio
Brainwavz
Delta IEMs are down to a low $16.99. We liked their balanced presentation and they're our current budget champion. At this price, they're an absolute steal.
Their S0 all-metal IEMs are down to $24.99, with an additional $5 coupon provided by Amazon. When we reviewed them we were pretty impressed, although the in-line controls might not work on Android.
If you prefer over-ears, their new HM100 Wooden headphones are currently $149.99. We're currently testing out a set and can tell you that the pictures on the site don't do them justice – the wooden earcups are gorgeous.
1MORE
We've reviewed several sets of 1MORE headphones over the year, and never failed to be impressed. The quality of materials, design, and audio is a winning combination. For Cyber Monday you can pick up some of the best headphones we've reviewed at some astonishing prices.
The Triple-driver over-ears that we gave high praise to is now $179.88, down from their usual $250 MSRP.
Their quad-driver IEMs are almost $100 off their usual price, down to $109.88. We called them "Like sex for your ears, only cleaner" and we still stick by that assessment.
We're currently still finishing off our review of their Triple-driver Bluetooth earbuds, so look out for that. If you can't wait, head on over to 1MORE where you can get them for $129.99 – a huge saving over the $199.99 MSRP.
Rowkin
Rowkin makes some of the smallest Bluetooth earbuds around and their whole range is discounted for Cyber Monday.
We're finishing off our review of the Ascent Charge+ currently. It's safe to say that at $40 off the set is much better value and it comes with a wireless charging pad for the case which is pretty nifty. Click on the coupon on the Amazon listing to get them for $119.99.
If you don't need wireless charging, check out the Bit Charge earbuds. For $79.99 for some of the smallest true wireless earbuds on the market its a steal.
Grovemade Desk Collection
Grovemade rarely has sales, so this 20% off all of their desk collection is pretty special. The sale will run today and Tuesday the 27th.
Some standouts here include the beautiful and quirky Wooden Desk Lamp at $79, and the sublime Leather and Maple mouse pad also at $79.
Replicade
New Wave Toys make some pretty sweet 1:6 scale arcade cabinet replicas and their Replicade cabinet featuring the classic Centipede is $119 when you use the code "BLACKFRIDAY19."
We just got one delivered at KnowTechie for review and it's a great gift for anyone who doesn't like those stuffy "Newton's Cradle" desk toys.
Keyport
I don't know about you but I absolutely hate how tangled my keyring gets in my pocket. Keyport has some of the best pocket-organizing EDC tools in the business and some hefty deals for Cyber Monday. Get 25% off everything if you spend up to $50, 30% if you spend between $50 and $125, and a whopping 40% if you spend over $125.
That means you can get your pick of Keyport Slides, Pivots or a huge range of wallets, locks and other EDC staples at some pretty great prices.
Cat Phones 
If there's one thing that you'd want to survive a zombie apocalypse (other than a trusty shotgun), it's one of the rugged, feature-packed smartphones from Cat Phones.
The heat-vision-equipped Cat S61 is $100 off the 999.99 MSRP until December 2nd. That might be pricey but you get FLIR heat vision, a laser measuring device, and an indoor air quality sensor.
23andme
It's never been easier to find out about your ancestry. Now you can get 23andme's Ancestry service for $59, a $40 savings off the usual price. Their Health + Ancestry service is $99 per person if you purchase two kits. I recently used it to discover my background, as I was adopted from birth and had pretty scant information about my biological parents.
I've only just received my reports back so look out for a long review on the service, one thing that's impressed me so far is how in-depth the health reports are. Totally worth it if you don't know your biological background, or if you're worried about inherited conditions if you're trying to start a family.
Fitbit
Fitbit's activity trackers are class-leading for many reasons, and now you can pick one up for up to $70 off the usual price.
The VERSA is 25% off, down to $149.99. We just received one to test and early impressions are good. Setup is a breeze, quality is great, and being able to store music so you don't need to carry your smartphone as well on runs is fantastic.
The snazzy Fitbit Ionic is $199.99 ($70 off). For that you get inbuilt GPS for better tracking of your workout without carrying a smartphone, Purepulse heart rate monitoring, and exclusive, on-screen coaching in partnership with Adidas.
Motiv
If what's holding you back from using a fitness tracker is not wanting something on your wrist, how about this nifty fitness-tracking ring from Motiv. They're currently $169, a $30 savings from the usual price. For that, you get heart rate monitoring, three-day battery life, a titanium housing, and the coolest of fitness trackers.
There's a lot of tech crammed into the tiny ring, including the newly-launched gesture-based 2-factor-authentication and upcoming features such as biometric security (called WalkID™) and passwordless logins.
We've been testing one for the last month at KnowTechie and it's honestly got me excited about tracking my fitness.
---
Just a heads up, if you buy something through our links, we may get a small share of the sale. Click here for more.
---
Editors' Recommendations: