How digital signage is changing the future
The possibilities on what digital signage can do to enhance information dissemination, business experience, and communication with one another as a whole are virtually endless.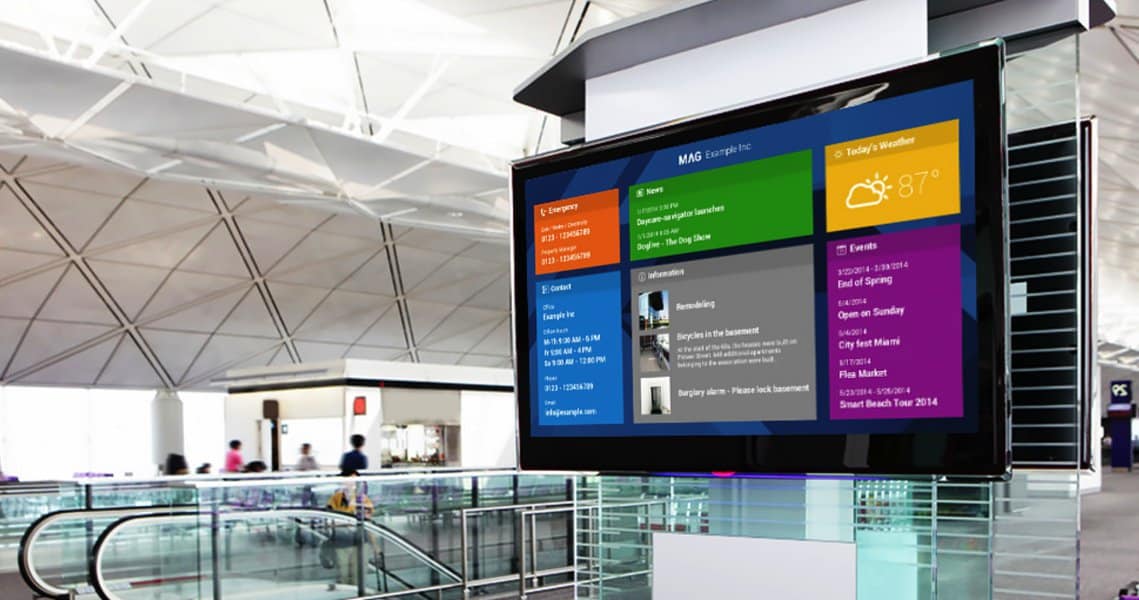 Digital signage displays content on digital technologies that vary from simple images and videos to complex maps and customer assistance programs. These displays can be seen in many of today's business locations, government buildings, schools, and restaurants. Some of its most common uses are for marketing, public information, training of employees, and entertainment.
Advantages of a Digital Signage
The advantages of using digital signage are massive. Here are some ideas on how it is changing the future in various areas:
Enhanced sales experience
Digital signage can function as an assistant salesperson. This is extremely useful especially when the real salespersons are quite busy attending to other customers. It can be programmed to provide relevant information to customers while customers are browsing aisles or standing in queues.
Increased employee efficiency
Company leaders can use a digital signage to communicate the company's mission and vision to the employees, motivate them, or train them. They can play inspirational videos that may help liven up the environment of the workplace.
More effective public information disseminator
Digital media is a very powerful tool when used to communicate with the public. For example, it can be used to give warnings and instructions during calamities or to give updates about policy changes that concern the masses.
More economical
A major drawback to traditional media displays is that they usually can only be used to send one message. They have to be replaced in order to update information. Hence, in the long run, the expense of using a digital signage is comparatively lower than that of traditional ones. The one time cost of LCD or LED displays can save you money many times over.
Environment-friendly
Traditional signage is made of materials that are harmful to the environment — especially when burned — such as plastic and paint. So, digital signage is the 'green' choice as it only uses electricity to operate. It also does not need to be reproduced just to change the information posted as one can easily alter its content.
Building Brand Awareness Through Digital Signage
Brand awareness is the level of familiarity of the customers about a company or product. Digital signage helps increase brand awareness, showcasing relevant and engaging content. One can adapt the content for a certain market, venue, and time. This makes it possible to provide highly relevant content for almost any circumstances. Furthermore, studies show that digital signage catches attention longer than traditional media, the Internet, or even than in social media sites like Facebook.
Digital Signage Innovations
Studies affirm that digital signage is the new trend on information dissemination. The result of a certain study has shown that the percentage of people specifically recalling seeing a digital ad is significantly greater than those who recalled seeing an Internet ad.
Digital signage companies are now innovating their product by focusing on increased engagement. They do this by incorporating capacitive touchscreen capacity — a typical feature of phones and tablets. They are developing interactive displays that would make it possible for customers to make a purchase right through it or for newcomers to easily navigate a complex building.
Another significant innovation in digital signage is the use of video cameras to record the reaction of the viewers to the content. This is important in making necessary adjustments to make the content being displayed more relevant and suited to the viewers' needs.
The possibilities on what digital signage can do to enhance information dissemination, business experience, and communication with one another as a whole are virtually endless. It is certain that technology's influence over our society and personal lifestyles will steadily increase and digital signage will certainly have a part to play.