Docsie is a tool that helps users create succinct documentation
Consider team collaboration software such as Docsie for your documents and spend less time seeking information and more time creating.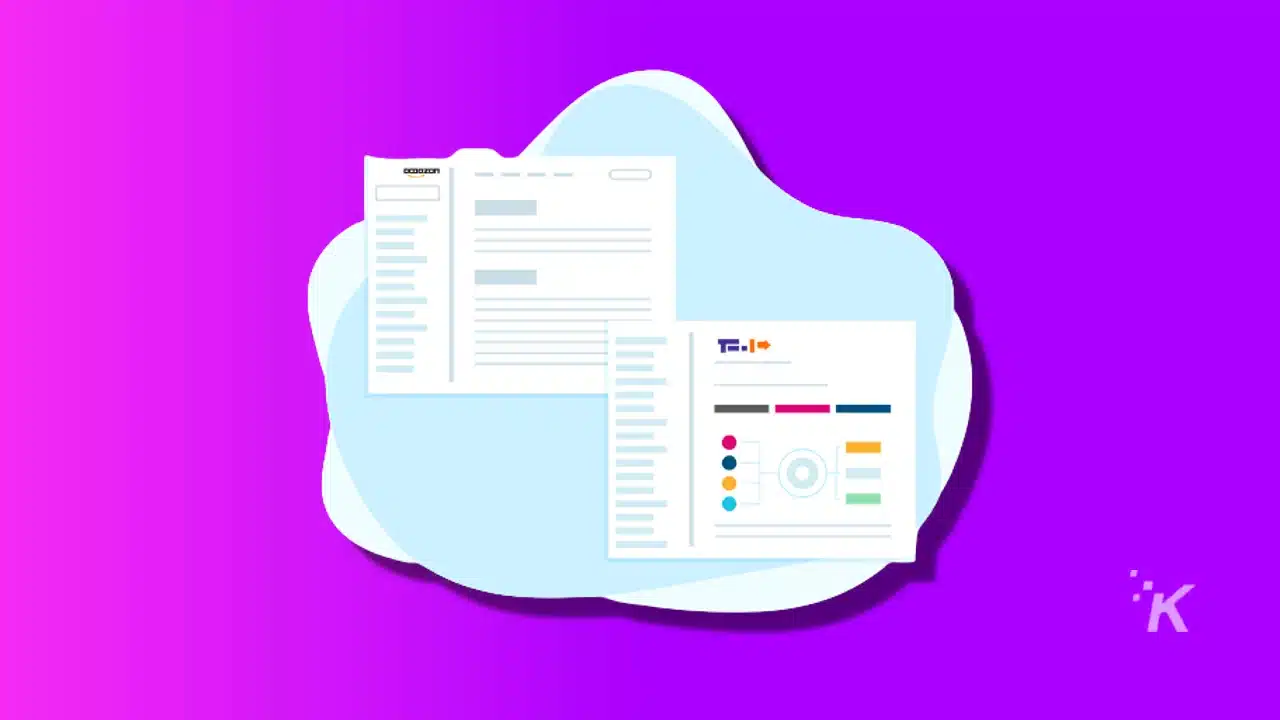 More than creating code, documenting it is one of the most difficult aspects of software development.
Most 'techies' who work in software frequently avoid writing software documentation because they believe it is hard, time-consuming, useless, an added expense, or uninteresting.
However, software documentation is an essential component of the software development lifecycle and must be completed to generate a fully functional and highly respectable piece of software.
In the simplest terms, documentation enables people to accomplish their objectives. However, as is the case with the majority of mysteriously wonderful things, it does far more than simply assist individuals in getting work done.
Documentation benefits users and teams in the following 4 ways:
Reduce your mental energy expenditure: Complete tasks efficiently and with the least amount of effort feasible.
Establish consistency: Ascertain that your readers are consistently consuming the same information, procedures, and plans.
Reduce workload: Acclimate new coworkers swiftly and effectively so they can go to work straight away.
Enhance your company's branding: By being supportive and helpful, you may demonstrate how you treat your external clients and internal staff.
What does documentation entail?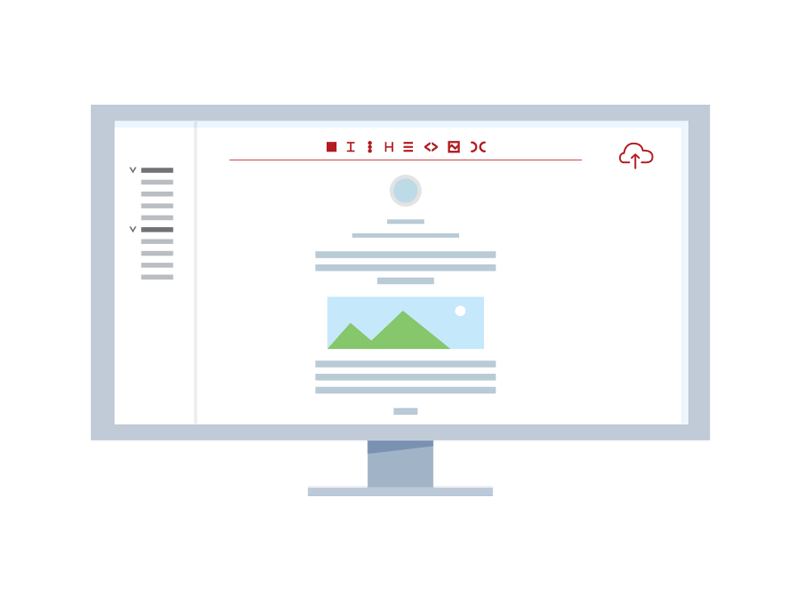 Documentation is exactly what its name implies: a collection of documents. A compass for the everyday user. A guide for the software developer within.
In a highly technical environment, documentation refers to the text or images that accompany a piece of software.
These documents serve as a reference guide for understanding how the product works, runs, and utilizes it.
Software teams may refer to the documentation when discussing product needs, release notes, or design specifications.
Technical teams can utilize documentation to describe their code, APIs, and software development procedures.
Externally, documentation is frequently in the form of user manuals and guidelines for system administrators, support teams, and other end users.
What is the significance of software documentation?
Documentation is a critical component of the software development process. Proper technical documentation facilitates access to knowledge and helps shorten the learning curve.
Regarding product documentation software, modifications are virtually always a part of the process. Due to the continuously changing business environment, your software may require repeated revisions.
A strong software documentation tool enables you to make critical changes to your product with minimal effort.
The software documentation process is time demanding, and the documentation may be outdated. This can create challenges like:
Keeping track of changes
Creating visually appealing documents
Using Docsie as a Software Documentation tool

Docsie streamlines the document collaboration process. Utilize article templates to ensure consistency and uniformity in your documentation.
You may either create your custom templates or start with our pre-built API documentation template.
Share
To perform properly, IT documentation tools must have powerful security and access control capabilities. Docsie's permissive nature lets you control who has access to your documents.
You may grant members rights based on their requirements for viewing, editing, or managing the complete documentation.
Rapidly retrieve data
A decent software documentation tool should have a robust search mechanism to assist users in the documentation and retrieval process. Docsie's search function lets you quickly locate the information you're looking for.
Conduct a keyword search using the title or text of your manuals and publications, or the actual content of any associated documents.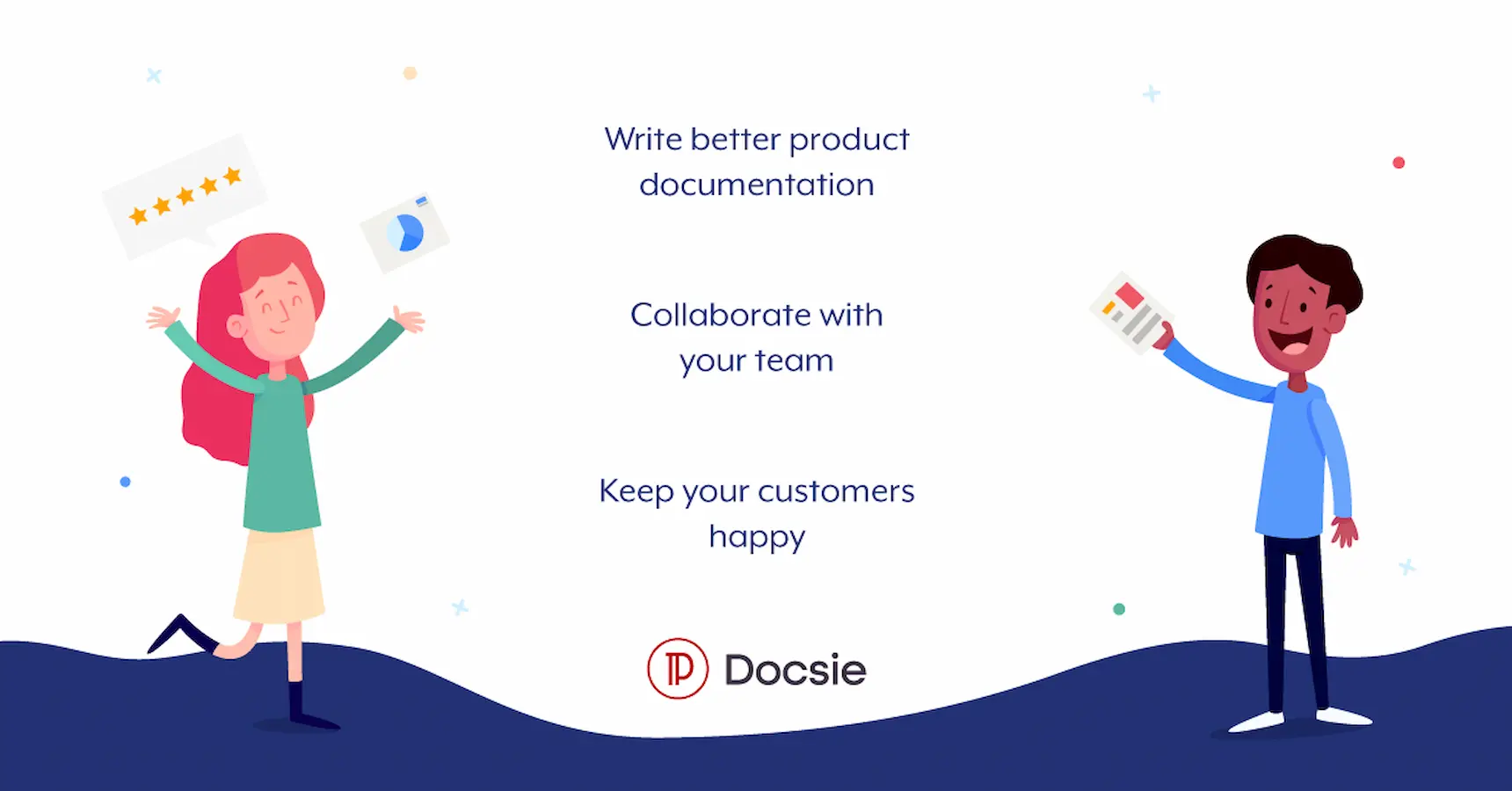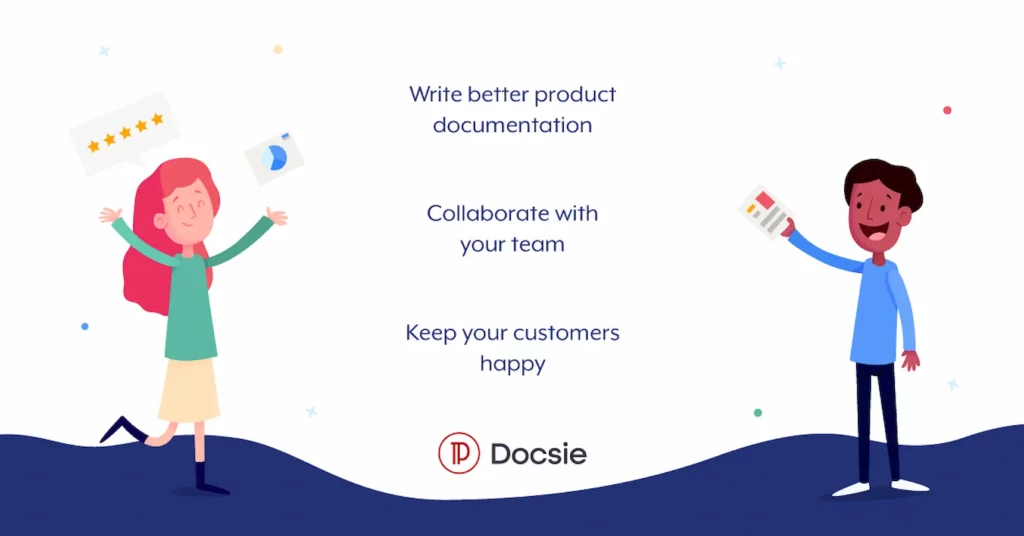 Maintain an eye on changes
Once you've finished describing your APIs, you should establish a method for tracking modifications to the document. Docsie version tracking is useful when you need to keep track of your article's past revisions and have the ability to revert to the desired version.
This gives you complete control over your API documentation and enables you to avoid security breaches.
Additionally, its activity chronology provides a comprehensive record of all actions in your technical documentation handbook.
As you'll see, documenting is more than simply grouping commands and phrases. Friends, there is a pattern to the craziness.
Bear the following guiding concepts in mind before, through, while sleeping, and after you complete your documentation:
Maintain brevity: Your documentation should include just enough information to complete the task without initiating a support ticket. Provide crucial points with the chance for readers to delve further.
Recognize your audience: Put yourself in the user's shoes. Recognize your reader; take a tour through their product and documentation user journey. This should always be the guiding principle for how and what you write.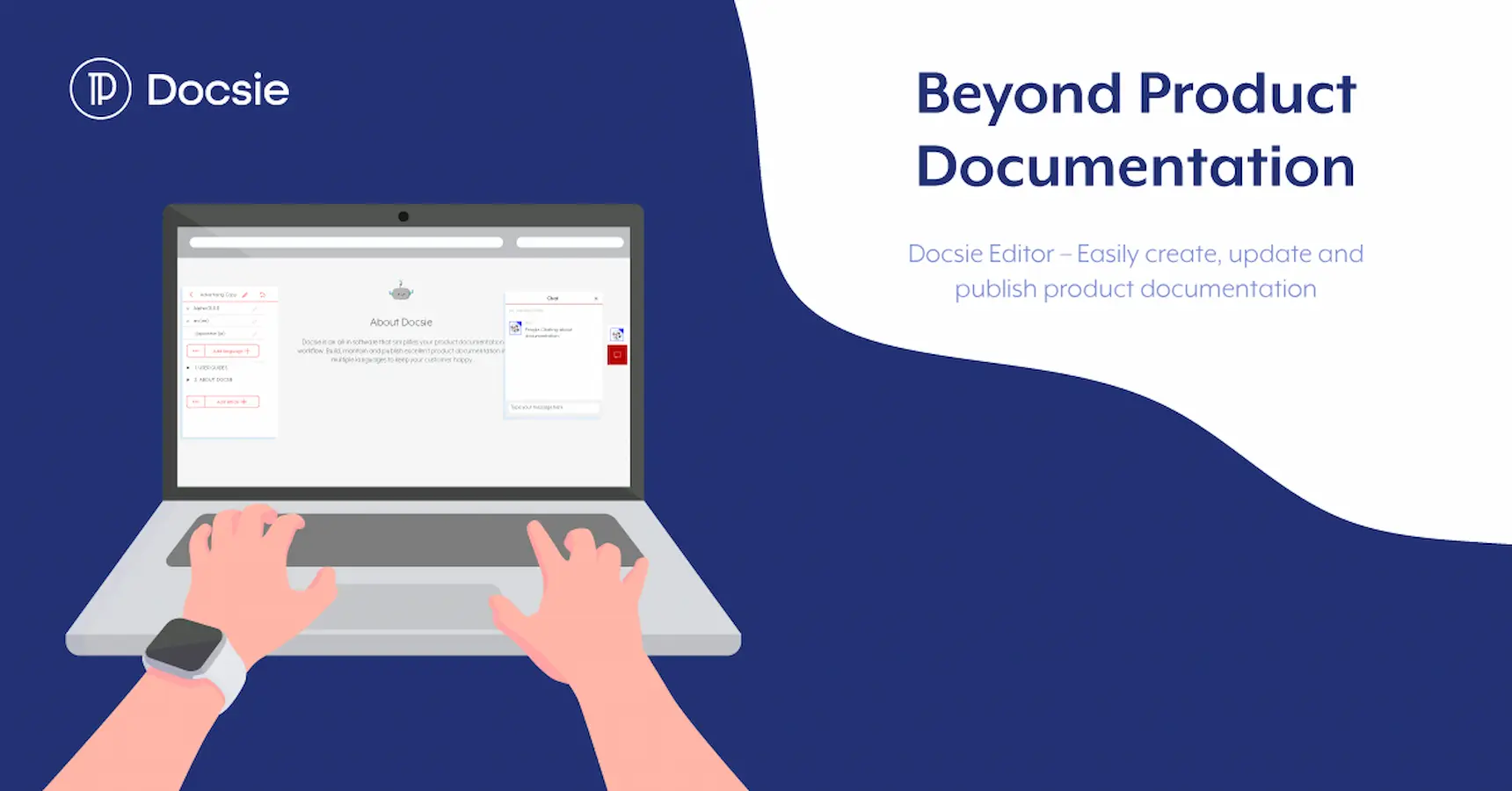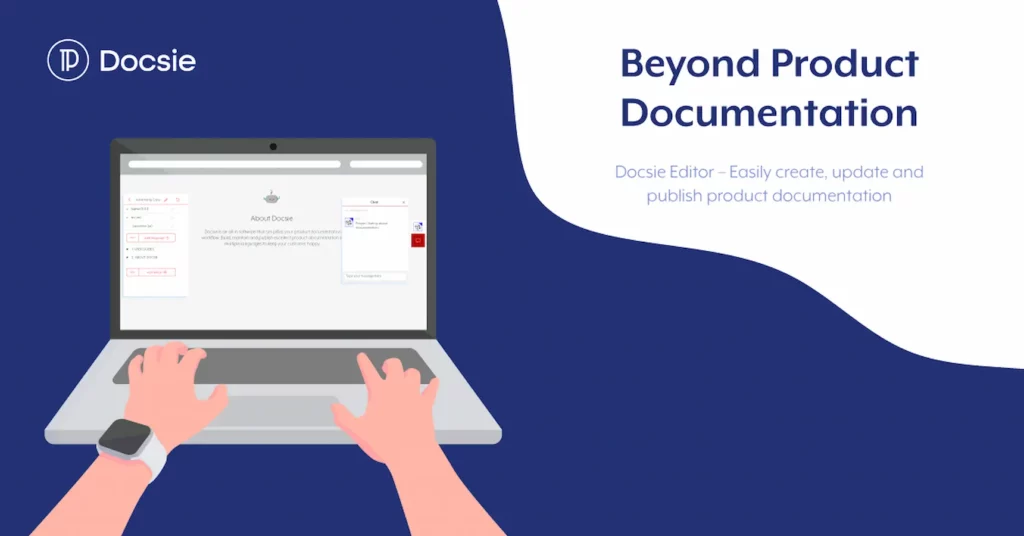 Final Words
The most effective documentation is informative, and, most importantly, delivers value to its readers.
Consider team collaboration software such as Docsie for your documents and spend less time seeking information and more time creating.
Have any thoughts on this? Let us know down below in the comments or carry the discussion over to our Twitter or Facebook.
Editors' Recommendations:
How to reduce error rates in supplier management
Just a heads up, if you buy something through our links, we may get a small share of the sale. It's one of the ways we keep the lights on here. Click here for more.
---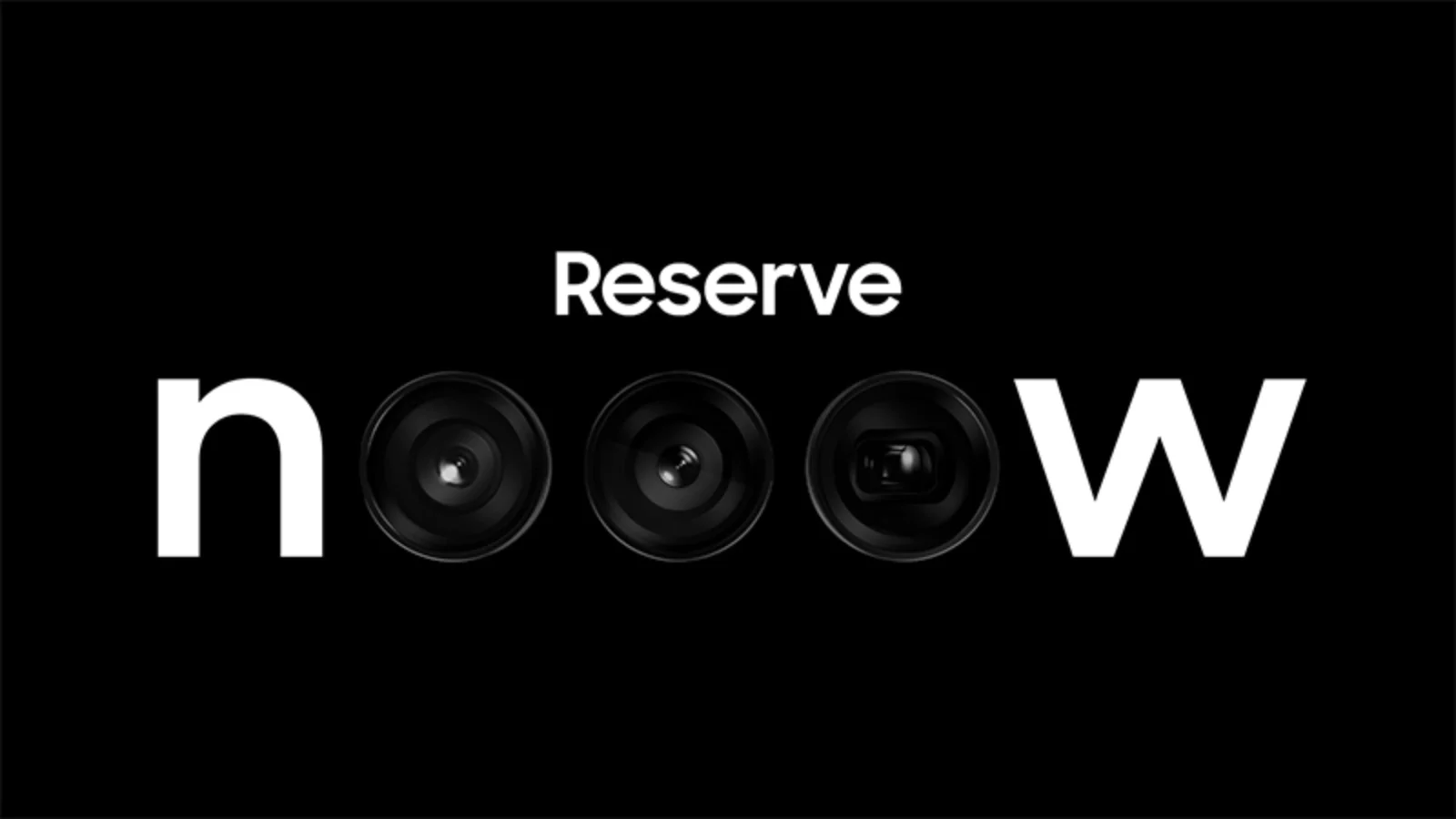 ---