Don't be a victim of online fraud this Black Friday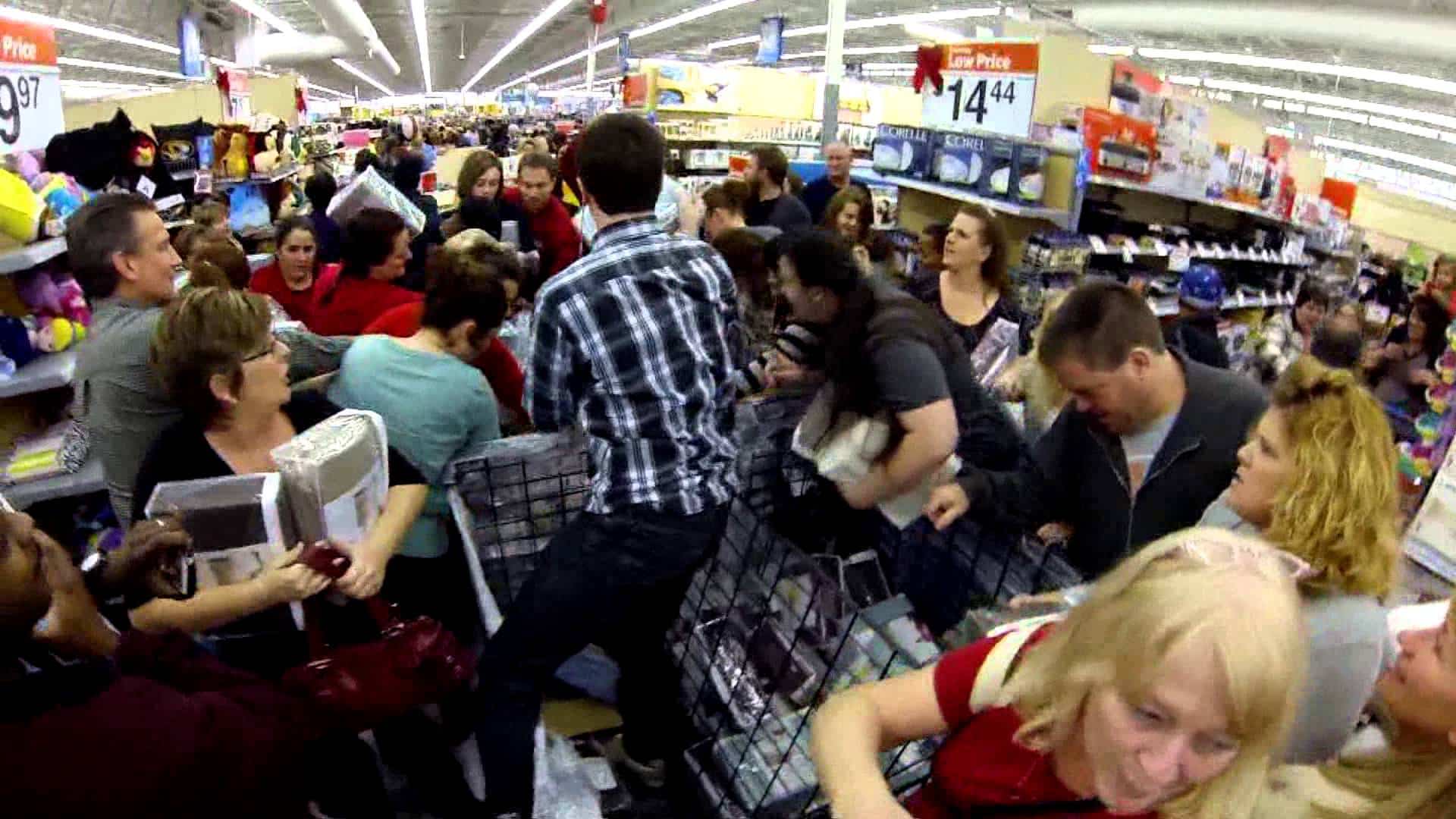 Thanksgiving marks the time of the year when crops were ready for harvesting. After a full day of mowing the fields, families used to sit together to enjoy a special feast as they celebrated the harvest season.
Years later, even when the Industrial Revolution had changed the dynamics of America's economy, Thanksgiving remained important in American culture and was celebrated all over the country. Because Thanksgiving falls on the fourth-Thursday of the month, Industrial workers started taking off from work on Friday, adjacent to Thanksgiving, to enjoy a long weekend at home.
Soon, a large part of the American population began visiting markets on this self-proclaimed holiday, while shop owners started taking advantage of the increase in pedestrian traffic by giving out exclusive discounts. Sales grew at a tremendous rate, and the day started being referred to as Black Friday.
In today's digital age, Black Friday has surpassed everyone's expectations and is already considered the biggest sale-day event in the world. Almost every major brand doles out exclusive discounts on this day, and billions of dollars of products are sold all over the world.
Dangers of Online Shopping
While sales started to grow, so did the dangers associated with online shopping. Hounds love to dwell in places where there are the lost sheep, with hounds being cybercriminals in this instance.
The following are some ways through which hackers target people who shop online:
Phishing
Black Friday is the time of the year when our Google searches usually revolve around the best deals on the internet. Many times, our cravings for best deals push us towards the dark corners of the web.
To take complete advantage of this trend in searches, hackers set up malicious websites, posting fake deals that are too good to be ignored by online shoppers. Interested customers end up clicking malicious links which lead to them getting hacked.
People also receive malicious links during the shopping season that attract people with interesting subject lines such as: "Your favorite phones now available at a 75% discount!" These emails usually come with malicious links and attachments that infect your system as soon as you click on them.
Public Wi-Fi
You may remember your mom instructing you not to accept freebies from strangers. The same applies to Public Wi-Fis as well. Public Wi-Fi hotspots are the worst threat to your online privacy.
Public Wi-Fis are usually under the control of data thieves and hackers. These people wait for people to connect with the network and use the connection to hack into their devices and steal any private information.
Even if the Public Wi-Fi hotspot is from a trustworthy source, hackers can still hack into them and steal data of every user connected to it.
So if you're using a public Wi-Fi hotspot to shop for things on Black Friday, then your financial information, as well as your financial transactions, can get into the hands of a dangerous cybercriminal.
How a VPN helps?
Virtual Private Network (VPN) have gained tremendous fame since 2012, when Edward Snowden, the famous whistle-blower, revealed that the FBI and the CIA are involved in online surveillance activities over their own people.
VPN is similar to Tor, in terms that it encrypted your online communications and keeps you anonymous online. VPNs offer encrypted tunneling protocols that keep your traffic safe even when you are connected to a compromised Wi-Fi hotspot.
Whenever you connect with a VPN network, your IP address changes from your own location to the location of the server to which you are connected to. This gives you even greater anonymity and allows you to bypass censorships and geo-blockages.
Apart from keeping you secure, VPNs also help you out in grabbing the best deals available on the web. For example, flight tickets can be cheap in some cities compared to others. The same applies to Black Friday deals as well. So by using a VPN, you can get hold of the best Black Friday deals available on the internet.
The Best VPN Service!
There are plenty of VPN services available on the web. Some offer the best security protocols. Others offer a larger server network. Some are available at cheap prices. But there is just one VPN service that offers all of these to their user-base, and it is PureVPN.
PureVPN offers a server network of over 2,000+ servers in over 140 countries. The service is known for providing the best online security, offering protocols that provide 256-bit encryption. PureVPN is also offering an amazing Black Friday deal which is available for just $79 for a 5 years plan so you can enjoy the best VPN features at the cheapest rates available.
So head over to PureVPN's website now and ensure that you remain safe and secure when you start shopping this Black Friday.
Have any thoughts on this? Let us know down below in the comments or carry the discussion over to our Twitter or Facebook.
Editors' Recommendations: