Do's and don'ts for a successful Runescape player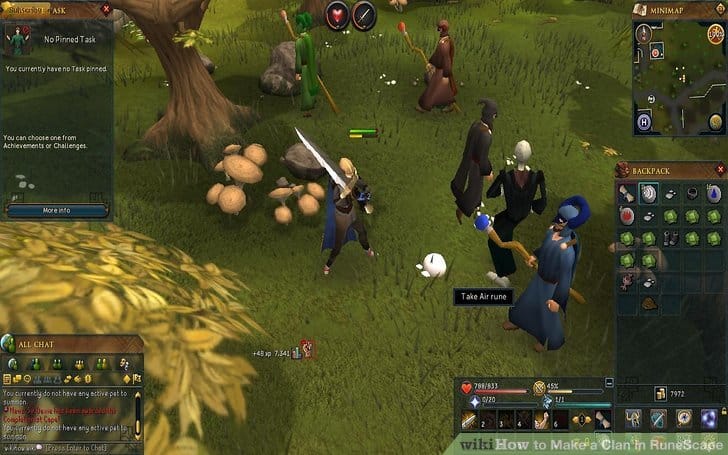 If you're fond of online multiplayer games, you might or might not have heard about RuneScape. Perhaps you've even played it, or not. Maybe you're a die-hard gamer of it! In case you have no idea, the MMORPG basically involves accomplishing a set of quests where killing monsters and getting rare items to score you points. Wait! MMORPG stands for Massive Multiplayer Role Playing Game in case you didn't know! It is thrilling, fun, and entertaining as much as it is challenging. Nonetheless, it doesn't come without rules to adhere to, just like any other game. And if you're looking at becoming a successful RuneScape player, it is important to know what to do and what not to do when playing.
This having been mentioned, here are the dos and don'ts for a successful RuneScape player.
The Dos
Do Visit As Many Locations As You Can
There are numerous paths in the game, leading to various destinations. Also known as locations, these destinations are cities, towns, villages, realms, and islands. To be a successful player, you have to visit or reach as many of these locations as possible. This makes it important to learn the map, which makes your navigation easier. This allows you to accomplish more and discover more hidden prizes.
Do Make Friends
When playing any game, it at some point, gets boring, such that you need someone to talk to. When it gets boring, it may send a message to your brain that the game is boring in its entirety. In such a case, you may not be able to accomplish the missions you had planned to. Making friends in the game can help you towards becoming a successful player. Friends can also eventually help out with tips, hacks, and navigational advice.
Do Train and Have Fun
The secret to being successful is to enjoy it as much as you can. Additionally, practice makes perfect. There's no harm in training your character through the levels, even if it means using more than one account to do so. As long as you abide by the rules, enjoy the game, train and have fun.
The Don'ts
Don't Break the Rules
While the online game can be challenging, thrilling, and super-exciting at the same time, being defeated all the time in multiplayer mode can be frustrating to some players. When in such a situation, it is easier to get tempted to use 'macroing and 3rd-party software that gives an unfair advantage to such a player in the game. Also, do not get so emotional or behave in an offensive or insulting manner to other players. This would be a breach to the rules of the game as it tends to violate the privacy policy, terms, and conditions.
Don't Focus On Just One Skill
In RuneScape, most players tend to put much of their focus on combat. While this will win your quests and get you rewards, there's more to it than just that.
Don't Underestimate Things
Just because another person has acquired some high-level stuff doesn't mean it should come easy for you. Don't underestimate quests and tasks in RuneScape. To be successful in the game, you have to work hard for and at it!
With the above tips, becoming a successful RuneScape player just became a tad bit easier. But sometimes it takes more than combat and observing the above dos and don'ts. And if you need some runescape gold to take your game further, there's always a place to look.