Dreo's air fryer makes cooking at home easier, more functional, and healthier
Here are all the benefits of using the Dreo Air Fryer Pro Max. Learn more about what makes it a great value for price here.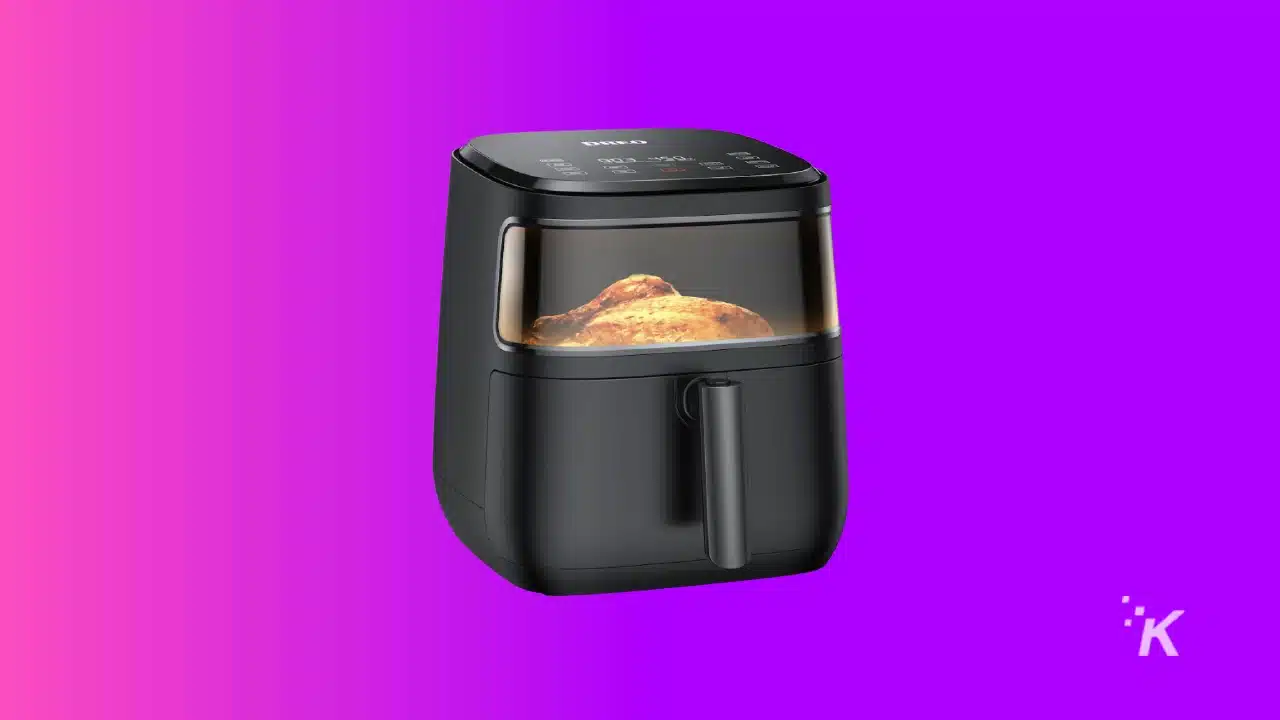 Whether you're at the playground, the office, or the yoga studio, you can't avoid it – everyone is talking about air fryers! This countertop convection oven has the ability to create master chef-quality recipes in seconds. Who wouldn't want to save time, money, and calories with a single appliance?
Are you wondering if the Dreo Air Fryer Pro Max is the best value at its price? Compared to models of a similar size, the Dreo air fryer has proven again and again to be easier, more functional, and even healthier than the alternatives! Its features can simplify your life and revolutionize your health, right from your kitchen counter!
Are you curious about the many benefits of the Dreo air fryer? Why is the Pro Max model the right investment for your family and your health? Read on to learn all about the Dreo air fryer product details that set this product apart, and why it is a steal at $119.99.
How Is the Dreo Air Fryer Easier?
If you've tried cooking with other air fryers, then you know that it can feel like you're playing a guessing game. What temperature should you set it to, and for how long?
The Dreo air fryer takes the guessing out of cooking with an air fryer. It provides several cooking modes and presets that make preparing a crispy, satisfying meal as simple as pushing a button.
Foremost, the Dreo air fryer comes with five distinct cooking modes. The variety of modes makes it possible for you to prepare nearly any healthy treat you can imagine. Recipes range from homemade yogurt to dried fruit to a perfectly juicy steak.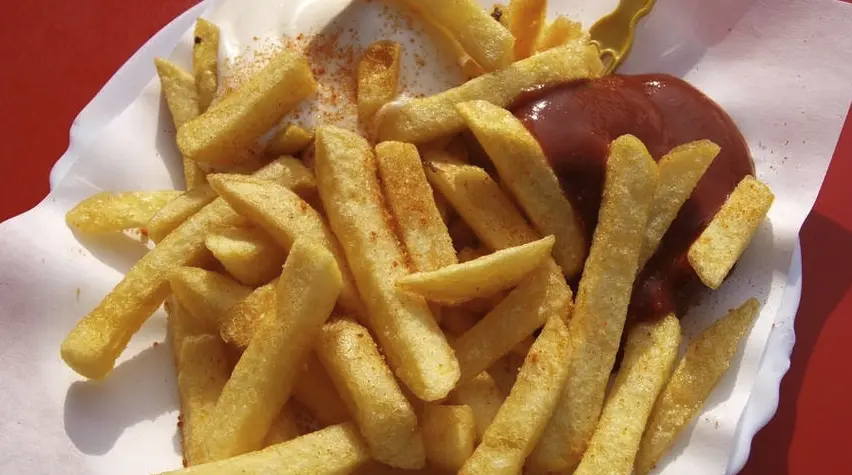 You can air fry, bake, roast, broil, and even dehydrate with one quiet, counter-sized appliance.
Furthermore, the presets make it easy for the busiest families or hardest working professionals to put together a hot, delicious meal in a snap. No other air fryer has distinct settings for fries, poultry, steak, seafood, bacon, and vegetables. You can prepare a complete multi-course meal in one simple and intuitive device, and your food will come out perfect every time.
If you have another meal or recipe in mind, you aren't limited to the presets! Customizable temperatures ranging from 100°F up to an impressive 450°F (in the 6.8qt model), make it possible to cook almost anything using only your air fryer. The adjustable timer makes it easy to unlock impressive dishes that will keep everyone fed with minimal stress.
How Is the Dreo Air Fryer More Functional?
At this price point, air fryers from other manufacturers come with very few functions. You might have a single dial with a few temperature settings. Once you've begun cooking, you'll have no idea what's happening inside until your timer goes off, which often yields a singed or half-cooked mess.
In comparison, the Dreo air fryer is a revolution, featuring a top-positioned touch panel for the most convenient operation possible. You will never have to make blind guesses regarding the temperature of your air fryer. The LED display provides a cool, clear modern way to keep track of your cooking temperature. 
The range of temperatures also improves your functionality. The features make it possible to use your air fryer to make anything you'd prepare in an oven, toaster oven, fryer, dehydrator, or barbeque grill. The top temperature allows you to reduce your average cooking time by as much as 30% compared to conventional cooking methods or even other air fryers!
The feature that comes up most often in each Dreo air fryer review is the large, transparent window that takes the mystery out of the cooking process. You can watch your food in real-time as it is exposed to the 360° hot air circulation. There will be no surprises when your food comes out crispy on the outside and tender on the inside every single time!
How Is the Dreo Air Fryer Healthier?
Did you know that air frying instead of deep-frying means that the same crispy, delicious food will be 90% lower in fat? The Dreo air fryer creates textures nearly identical to those of your deep-fried favorites. You won't need to use oil or risk burns to make food that even picky eaters will devour.
One of the benefits of cooking with an air fryer is that it can even transform your leftovers. Restaurant food reheated in a Dreo air fryer comes out crispier and more flavorful the second time around.
The key is the high temperature, which circulates on all sides to make food universally crispier without the addition of butter or oil. Even vegetables take on a satisfying crunch, encouraging you to eat more delicious roasted veggies, which normally take a lot of time to cook!
When you purchase your Dreo air fryer, you will gain access to a collection of over 100 free e-recipes covering healthy entrées, appetizers, desserts, snacks, and side dishes. It's a great way to get started cooking with your air fryer as you learn the many things you can make and do with your new favorite appliance. Dreo updates its collection of e-recipes regularly so you will never run out of new and exciting multicuisine recipes to try!
The Dreo Air Fryer Is Worth the Price!
If you're new to the world of air fryers, then you are in for a treat when you discover the many delicacies that you can prepare with ease! Why not go a step further with the Dreo air fryer, whose unique features and functions make cooking simple, healthy, and fun? From the 450°F cooking temperature to the large, transparent window, the many special features make the Dreo air fryer more than worth the price.
Are you ready to add the Dreo air fryer to your collection and completely transform the way you cook? Browse their website to learn more about the many stellar features that you can't find anywhere else. This is a value that can't be beaten, so jump on the air fryer trend today.
Have any thoughts on this? Let us know down below in the comments or carry the discussion over to our Twitter or Facebook.
Editors' Recommendations:
Just a heads up, if you buy something through our links, we may get a small share of the sale. It's one of the ways we keep the lights on here. Click here for more.