Drones, not just your ordinary toy anymore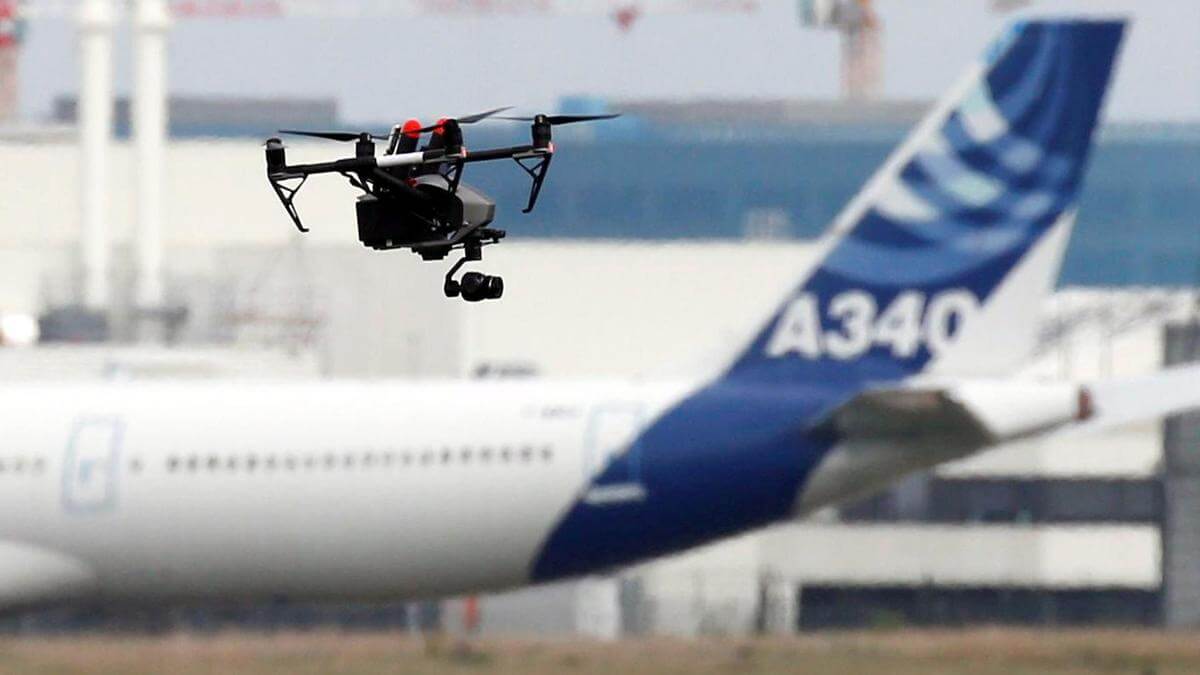 Drones, which are technically called Unmanned Aerial Vehicle's (UAV), do not carry a human operator. The system of the drone is made of three components: flying drones, ground-based controller system and a communication between the two. Drones these days are the tiny, reliable and are now one of the most effective equipment available to consumers.
Evolution of Drone
The very first drones that entered the market were warfighting balloon carriers used by the Australian troops besieging Venice. Then this attempt survived in World War I with the use of the pilotless aerial torpedos, followed by many countries in the past wars until recent conflicts of US militants against Afghanistan and Pakistan. Strategically, the development of future drones came with the maturity of the latest technology.
Types of Drones
Drones are categorized into two major groups.
Military drones – These are again sub-divided into the following based on their usage: Combat (used for high-risk missions), Target & Decoy (used to stimulate a nemesis aircraft or missile), Reconnaissance (for providing battleground intelligence), Logistics or delivery drones (for delivering cargo) and Research & development (used to develop UAV technologies).

Non-military drones – They are commonly called civil and commercial UAVs (specifically used for remote sensing, agriculture, data collection, and aerial photography).
Autonomous Features of Drones/ UAVs
This specific drone category is characterized by some autonomous features, which can be taken as the basis of selection before buying commercial drones.
The features involved are as follows:
Self-level: Attitude stabilization on the pitch

Altitude hold: by using its barometric and ground sensors

Hover/position hold: Keeping level pitch and altitude stability by using GNSS or inertial sensors

Headless mode: Pitch control related to the pilot.

Care-free: control while moving horizontally

Take-off and landing: includes the features like Failsafe, Return-to-safe and follow me auto-features.

GPS waypoint navigation

Orbit around an object

Preprogrammed aerobatics
Basic principles of drones
Multiple control loop layers are utilized to get the autonomous function of a UAV. That includes high-layer, medium-layer, and low-layer loops. The algorithms of multiple layers involve path planning, trajectory generation and trajectory regulation which are used to design the drone internally.
Commercial Drones Features:
Stand out features to think about before getting a commercial drone are as mentioned below:
Drone camera definition.

Drone size and weight

FPV w/ Wi-Fi

Headless mode

Number of the key for operating landing and take off

Altitude hold

6-Axis Gyro system

Trajectory flying
For beginners, the durability of a drone and user-friendly nature matters the most. Damage resistance, battery life and the time it takes to recharge the batteries are the highest priorities to think about when choosing your next drone. According to RC Hobby Review, a drone's flight range must be a minimum of 100-yards of flight, beyond that, you're at risk of losing your drone.
The public perception regarding drone usage at one point was frowned upon because of privacy and government restrictions. In the US, all the rules of drone manufacturing for buying are undertaken by Federal Aviation and Administration (FAA).
Their job is to prevent any malicious use of drones. Due to the evolution of civil drones or civilian UAVs, the use of the drones has spurred into a very popular hobby. It has become as simple as launching an app on your smartphone or tablet.
Commercial Drone Uses
Agricultural uses: Used in crop fields for pests and disease mapping. The soil condition, moisture levels, and bulk density can be done as well. The fertilizer and crop protection measures can be easily designed. The best part of drone use in agriculture is the manual application of fertilizers and pesticides.

Remote sensing: They are used to determine the losses pertaining to the soil, water and plant growth via fixed infrared rays emitting cameras.

Cinematography: These drones are in widespread use, especially in recording videos in remote areas, but are highly regulated under Government rules.

Aerial photography: This is also similar to cinematography application which is regulated under the government like in the US it is undertaken by U.S. Federal Aviation Administration.

Oil, Gas and Mineral exploration: The geomagnetic capacity of drones is utilized here for detection and exploration.

Rescue and Coastal protection: These are opted completely by Australia like for swimmer distress and wildlife creature's observation.

Wildlife poaching prevention: This is successfully done in African countries.

Forest fire detection: The IR ray cameras fixed drones are apt for this purpose of detection and survey.

Disaster relief: Surveillance of disaster sites and supply of emergency hand to those sites can be done by reconnaissance video drones.

Scientific research: The ground video and mapping capacities of UAVs help in data acquisition.

Geology: Depth mapping and geological features are mapped by multispectral 3D videos of the drones.

Archaeology: Similarly multispectral 3D videos can be used to take information from remote buried village sites.

Conservation: wildlife conservation and Iceland life protection can be done by using drone detection techniques.
Safety and Security
Air collisions of drones: As of now, there were many recordings of drone collisions, creating a huge loss to mankind. The air collision risks can be controlled by regulating air traffic.

Malicious use of drones: The use of UAVs can be targeted easily by terrorists into vulnerable sites. The hobbyists could increase the nuisance by using them.

Security issues: There can be easy hi-jacks designed by them as in 2009 Islamic incident. It can be regulated by adding passwords to avoid the encryption of the drone Wi-Fi.
Final Verdict
As per the rules and guidelines mentioned here, one can gather a better outline to get a suitable commercial drone. All users, especially cinematographers and photographers can get Beebeerun Drone as the best suitable one. Likewise, for traveler video creators the simplest and smallest drone Yuneec Mantis Q is the best with unique features of flight and high pixel cameras. US residents must remember to get the prior permissions from US Aviation department (FAA) to get a drone home professionally.
Have any thoughts on this? Let us know down in the comments below.
Editors' Recommendations: