Earny is an app that puts money back in your pocket whenever a price changes on the stuff you bought
The app looks for price changes to make sure you aren't overpaying before submitting a price-protection claim on your behalf.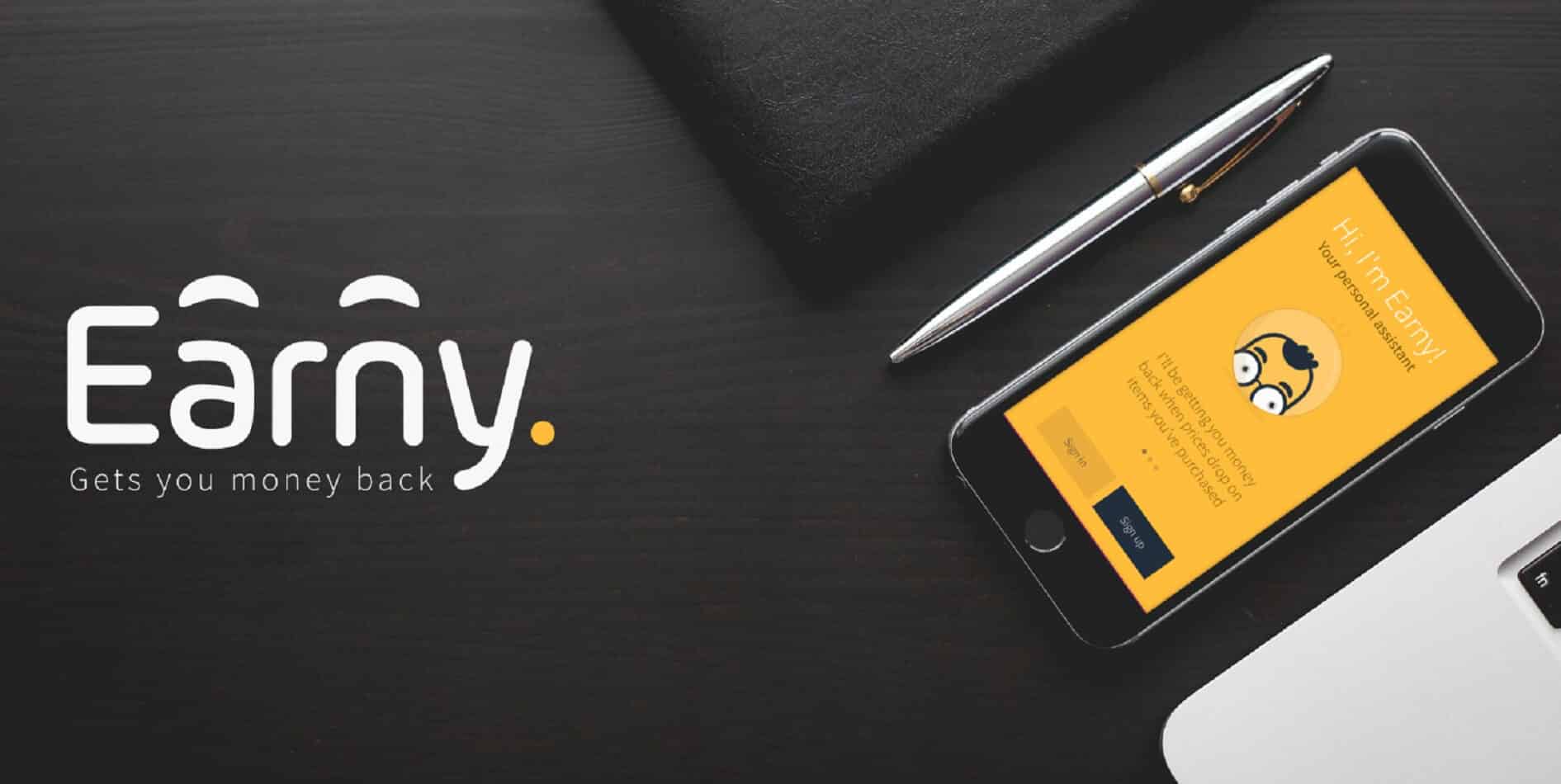 If you're anything like the average, modern shopper, you probably do a ton of your shopping online. According to statistics gathered by Amasty, last year, people spent almost 2.3 billion dollars shopping online.
What's more, global e-commerce sales are expected to grow roughly 20% in the next three years. Basically, over the next few years, online shopping will become even more popular and continue to change how we spend our money.
It's easy to see why online shopping is so popular. It's rather convenient – you can have almost anything delivered to you, you can browse a much larger selection than any store could ever offer, and you don't have to deal with people (possibly the best part).
Now, if you're a frequent online shopper, you're probably looking for discounts all the time. However, what if we told you that there's a way to get refunds on items you've already purchased?
How exactly does Earny work?
So the biggest question now is – how can you even get these refunds? First, you need to learn about the rate-protection policy. Most credit card companies nowadays have this policy, which states that if a customer makes a purchase and finds the exact same item at a lower price, they can get refunded the difference between the two costs.
In order to do this, you have to send your receipt to the credit company, fill out some paperwork, and wait for the company to contact you and confirm everything.  The process is not only needlessly complicated, but it also takes a lot of time to complete. And as you know, most people simply don't have that much time. Luckily, you have Earny to do the dirty work for you.
How does Earny work? Well, it connects with your Amazon and email accounts and tracks your receipts and then looks for items you've purchased to see if you've got the best deal. And if it manages to find the item at a lower price, the app requests a refund on your behalf. The difference – minus a 25% fee – automatically goes back to your account. As simple as that.
How did the idea for Earny come about?
Originally, the idea for Earny came about when one of its founding members, Dori Yona found a blazer he bought earlier that day in a different store at a much lower price. After struggling to get his money back through a price-protection policy, Yona teamed up with Oded Vakrat and Ilan Zerbib and decided to automate the entire process for consumers.
In 2016, the three of them entered the Masters of Code Hack-a-thon competition, hosted by MasterCard. They ended up snatching the first prize in the competition, and subsequently, managed to raise more than a million dollars in seed funding.
The team is currently planning to expand Earny in the near future, by providing customers the same level of protection for hotel bookings, phone plans, etc.
What are the main advantages of Earny?
There are other services out there similar to Earny that allow you to save some money on your purchases. For instance, Amazon has the Visa Signature Card, which allows you to get up to 5% of your money back on your purchases. But there are a couple of things that separate Earny from any other rate-protection card out there…
·     Refunds with less work
The Amazon card we mentioned above works on a certain points system. So when you finish your deal on Amazon, you're able to see how many points you've earned from your transaction and add it to your balance. Earny, however, does all of this for you and delivers refunds to your account without you moving a finger.
·     Shop safely everywhere
Unlike most cards, Earny isn't limited to one online retailer. It protects all of your online purchases, no matter where you do your online shopping. In short, no matter where you purchased an item from, the app can get you a refund for the price difference.
Save money with Earny now!
If you really want to take advantage of the price-protection policies offered by credit companies and major retailers, you should start using Earny as soon as possible. The app constantly monitors prices across all major online retail shops looking for better deals. So set your account up today and let Earny make sure you never overpay on your purchases ever again.