Ease into the morning with this heavily discounted wake-up light
Have a hard time waking up in the mornings? This wake-up light from Phillips is insanely discounted on Amazon today.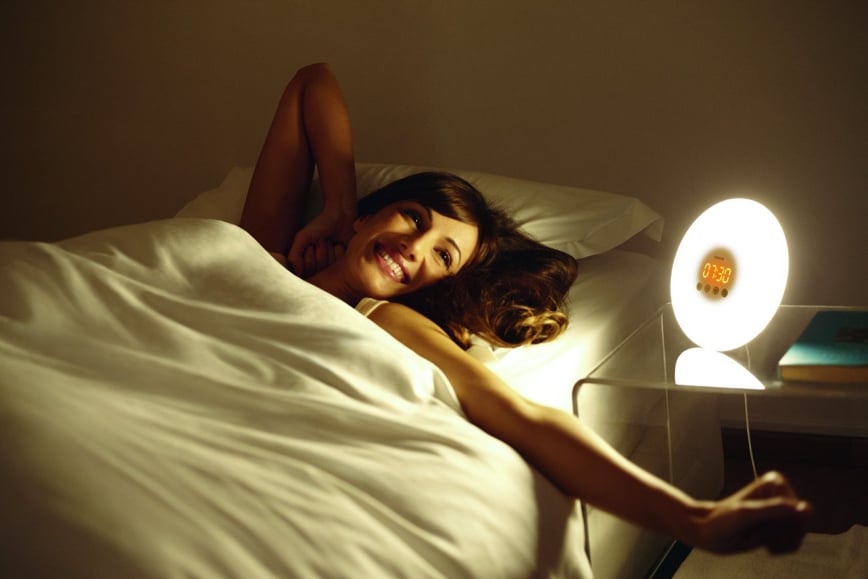 No one likes waking up to the brain jolting tone of an alarm clock. It feels like the equivalent of being punched in the face. So if you're tired of waking up like a mess, consider checking out this Philips Wake-Up Light.
It sounds excessive, but these things really can make a difference in your life, and you can get your own for $55 today, the lowest price listed since October of last year.
Unlike an unsympathetic traditional alarm clock, the Philips Wake-Up Light eases you awake with a gradually-brightening light that simulates a natural sunrise, which is how humans are designed to wake up anyway. And of course, it will still nudge you awake with a gentle beep when it's really time to get out of bed. It also doubles as a very warm and pleasant reading light as you're getting ready to go to sleep. I've owned this thing for nearly a year, and I can definitely tell the difference when I sleep away from home and have to rely on my iPhone alarm.
Again, this is the best deal the KnowTechie deals team seen on this thing in over a year, but we aren't sure how long it will last, so shake yourself awake and place an order quickly.