Epic Store maintains that competition is good for gamers
Gamers will find the Epic Store as an inconvenience for the time being, but Epic is already proving to be beneficial to game developers.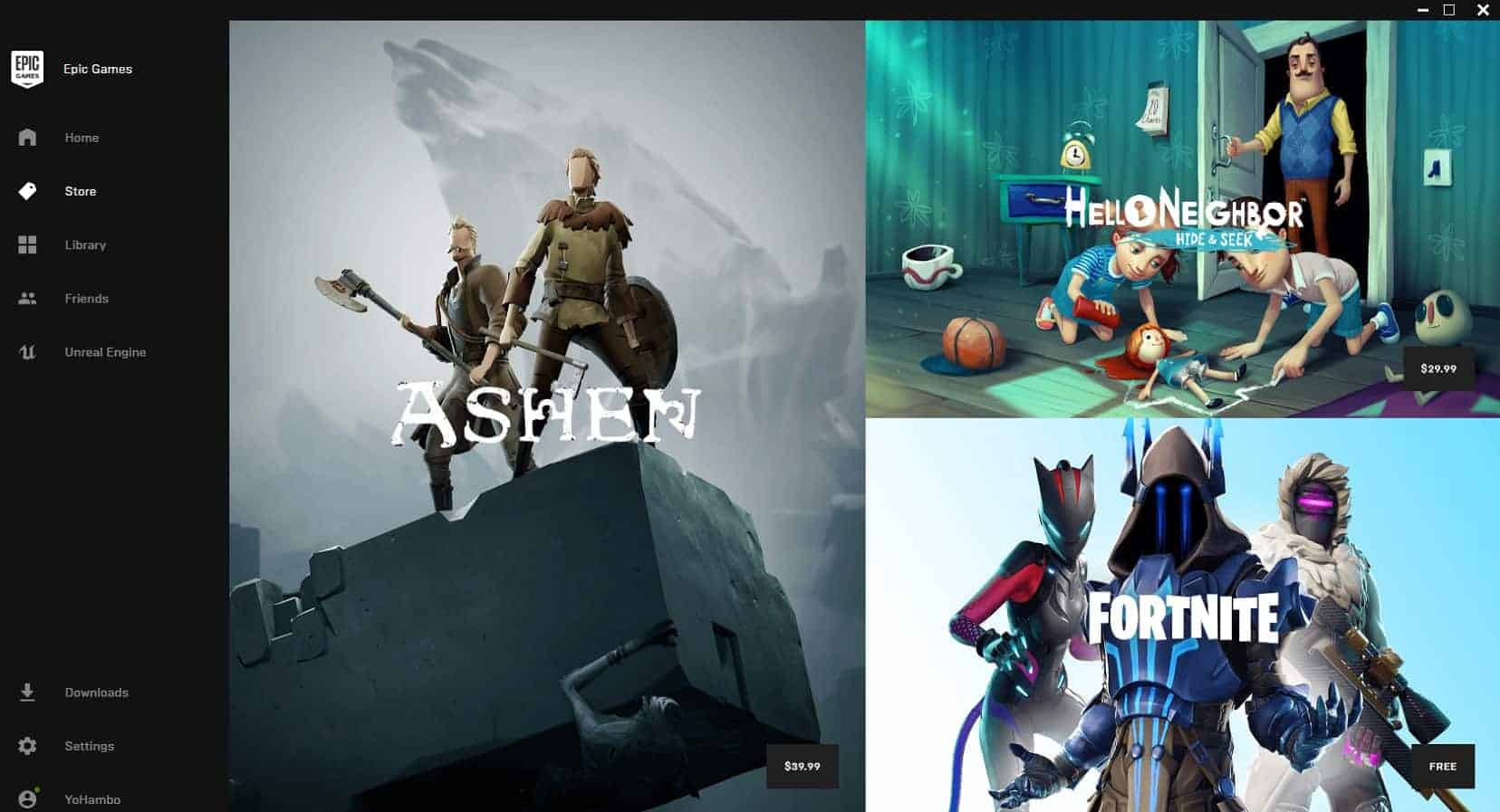 There has been a lot of uproar from the PC gaming community since the turn of 2019. For the most part, PC gamers have only ever known Steam as their gaming platform, but now Epic Games has launched its own store and platform and has been able to lure some huge triple-A games into exclusivity.
Metro Exodus, The Division 2, and the highly-anticipated upcoming game The Outer Worlds are all Epic Store exclusives, which has the dedicated Steam users fuming. But, as stated by Epic CEO Tim Sweeney, giving legitimate competition to Valve's Steam platform will only make the industry a better place, with Epic starting this swing by offering much more developer-friendly terms of 12% of all game sale revenues as opposed to the 30% cut of all game sales revenue.
Introducing Epic Online Services, our free suite of services for all developers to successfully launch, operate, and scale high-quality games on any engine, on any store! Download the SDK now: https://t.co/hKFONsWis7 #GDC19 #UnrealGDC pic.twitter.com/enYj88jS04

— Unreal Engine (@UnrealEngine) March 20, 2019
Gamers who have used Steam as the basis of all of their gaming will be disgruntled that, if they want to play some of the biggest new games, they'll need to use another platform. As it stands, this won't be as strong as Steam. But you can see examples across the world of gaming of how competition ends up benefitting players, and how exclusivity ultimately hinders products.
Immense competition brings the best games
One of the biggest gaming industries in the world is that of online casino gaming. It's not traditional video gaming as we know it, but people still sign up and pay money to play games for extended periods. The genre gives us a perfect look at how competition greatly bolsters the user's experience in-game.
To satisfy the demand and individual likes of the player base, new slot games are released every week with different themes and jackpots. As the desire in this form of gaming is to win, the players will explore all of these new games to see if they can find any particularly high-paying or 'loose' games.
To stay ahead of the competition, many developers have created games that boast high variance and become high paying slots. Players used to look for high RTP percentages to ensure regular wins, but high variance slots instead give a greater chance of landing a bigger payout. Games like Play'n Go's 'Rich Wilde and the Book of Dead' and NetEnt's 'Dead or Alive' have become huge favorites for their high variance, which has led to other developers creating more rewarding games.
With competition in a heated arena comes the need for developers to create games that are better than their competitors' creations, leading to a higher standard of gaming for the consumer.
Exclusivity hinders the product to harm the joy of gaming
Star Wars: Battlefront II – Game Review: https://t.co/Kud4PdAtca pic.twitter.com/OpqTSAODke

— Chris Stuckmann (@Chris_Stuckmann) December 10, 2017

The issue with a company being the exclusive or the overwhelmingly dominant force is that the lack of competition allows them to relax and just maintain the status quo, possibly tweaking it only when absolutely necessary. Just as war is the mother of invention, competition within an industry spurs parties to try to best each other and claim a larger piece of the customer base.
A fine example of exclusivity backfiring for gamers is Electronic Arts' Star Wars license. It used to be that LucasArts would allow developers to pitch ideas to attain the Star Wars license and then create the game, which led to regular titles being released, many of which were very good or all-time classics.
But with EA holding all of the rights following a deal with Star Wars owners Disney, they have created two console games of the same series which have been distinctly lacking in content and quality. But, as there aren't any other Star Wars games out there, EA can get away with this offering as the gigantic Star Wars fan base craves content.
Gamers will find the Epic Store as an inconvenience for the time being, but Epic is already proving to be beneficial to game developers. As the war between Epic and Valve truly heats up, gamers can expect to reap the benefits down the line.
Have any thoughts on this? Let us know down below in the comments or carry the discussion over to our Twitter or Facebook.
Editors' Recommendations: