Essential travel gadgets you'll crave in 2018
Here are some gizmos most tech lovers would find hard to leave behind.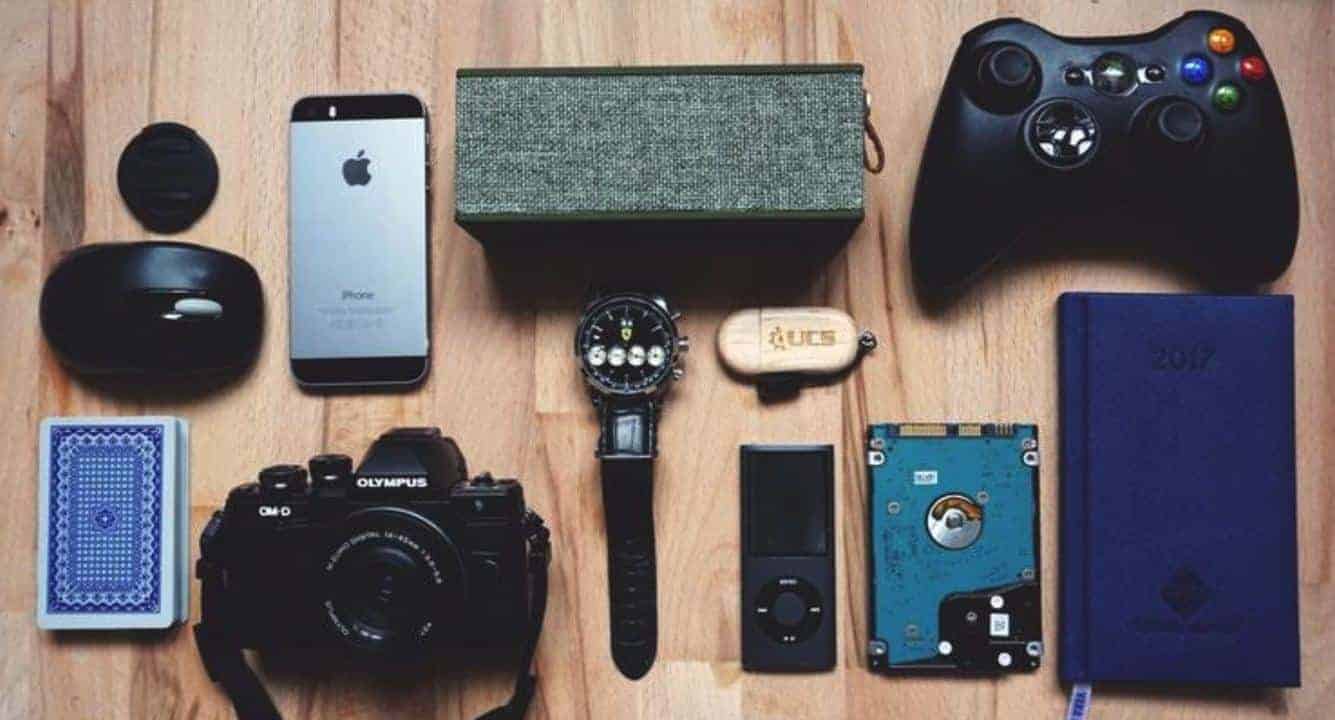 Techies love to stuff lots of gadgets into their suitcase when they travel. Let's imagine you've only got a limited amount of space. Do you have any idea which ones you'd choose in 2018? It's something you'll have to think about carefully.
There are so many options available to you. In fact, it feels like they're coming out with a new magical gadget every week. Would you like a little help narrowing down your choices? Here are some gizmos most tech lovers would find hard to leave behind.
GoPro Hero6
No longer do you have to walk around taking boring photos. Pack the GoPro Hero6 and you'll be able to take things to the extreme. It's especially useful if you're into lots of adrenaline junkie activities.
Think about all the videos you'll be able to share with your family and friends. If the internet service providers offer you enough speed it will be possible to upload videos to YouTube before you get home.
Backup Battery
Even when you're on holiday you'll spend most of the day staring at your phone. Admit it, you're addicted. When you're at the pool you don't want to run up to your room to recharge your battery non-stop.
Unfortunately, you'll be miserable when it runs out. If you have a backup charger it will solve everything. You'll be able to play with your phone for days before you need to go searching for an outlet.
Travel Adapter
I think it's fair to say everyone who plans on traveling abroad will pack an international adapter. It's the only way you'll be able to use your electronics on the road. Also, you should remember something else in 2018.
A lot of gadgets you buy today can be charged through USB ports. Therefore, when you get an adapter make sure it's got a couple available. An old-fashioned adapter will probably make your life miserable at some point. You can find some great options here. 
Kindle Oasis
We've been waiting a decade for Amazon to release a waterproof Kindle and they've finally listened. Now you'll be able to read your books in the water without worrying about falling off your inflatable bed.
If you've never used a Kindle before now is the right time to start. Tablets will eventually hurt your eyes, plus the screen is hard to see when it's sunny. Anyone who loves consuming books must own one. Learn more here. 
Portable Laptop Lock
Those little safes you find in hotel rooms are superb. They do have a massive downside too. Unless you have a tiny laptop it's unlikely to fit inside, which is dangerous considering it's so expensive.
You might keep lots of important documents stored on it too. You can always replace your laptop, but it's a tremendous waste of time and energy. Use a quality portable laptop lock to keep burglars at bay. Here's our favorite pick here. 
Global Satellite Phone
Do you plan on doing anything adventurous while you're away? It's unlikely you'll be taking risks in the middle of a city where you will always have mobile reception. What will happen if someone gets hurt when you're in the mountains?
There is no guarantee your smartphone will be able to save you. Instead, think about carrying a global satellite phone in your bag. They used to be considered luxurious, but these days the prices are quite reasonable.
Squeeze Them Into Your Suitcase
If you have enough room inside your suitcase squeeze these inside when you go traveling. Think about how they must have felt a while ago when none of them were available. If you're old enough, I'm sure you'll be able to remember what it was like.